Bootlegga's Movie and TV Info
Info on upcoming movies and feature films
bootlegga's Blog
by bootlegga on Wed Aug 09, 2006 3:42 pm
Okay, I've got the map done and the route is on there, although I don't know if anyone will be able to see it at this resolution (it looks okay in preview mode). If not, c'est la vie!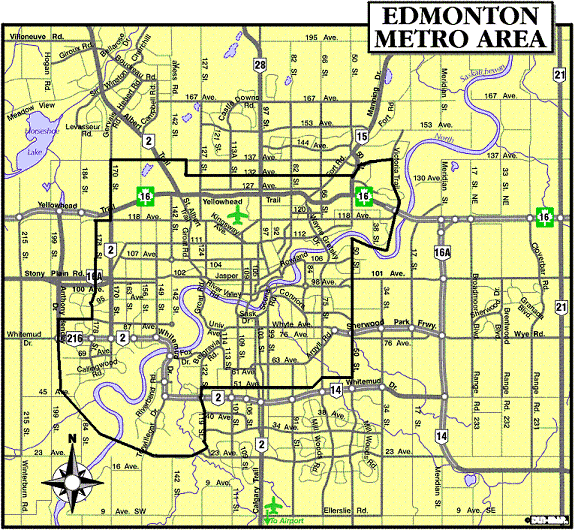 So far I've got 5 or 6 other people who are planning to do some or all of the ride. I've also got someone who is willing to follow us in their car and block off the lane for us. None of us wants to get run over by one of Edmonton's crazy drivers!

Originally, the route I planned ran down 23rd Avenue, but everyone thinks there will be too much traffic, and I can see what they mean. South Edmonton Common is always a nuthouse on the weekends.
Just another happy Canuckistanian living under the so-called US security umbrella...yes, I'm a sarcastic bastard.
Arnold Schwarznegger on Climate Change -
If 98 doctors tell me my son is ill and needs medication and 2 do not, I listen to the 98. The same can be said about climate change.
"The Crystal Wind is the storm, and the storm is data, and the data is life." Trent the Uncatchable
---