Bootlegga's Movie and TV Info
Info on upcoming movies and feature films
bootlegga's Blog
by bootlegga on Fri Nov 03, 2006 1:37 pm
"Evan Almighty" stars Steve Carell, in the sequel to Jim Carrey's "Bruce Almighty". I have to admit Carell's character in Bruce Almighty was pretty damn funny.
http://movies.aol.com/movie/evan-almighty/23571/main
If nothing else, the trailer was funny...Evan Almighty is scheduled for release on June 22, 2007.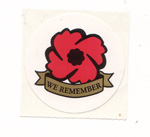 Just another happy Canuckistanian living under the so-called US security umbrella...yes, I'm a sarcastic bastard.
Arnold Schwarznegger on Climate Change -
If 98 doctors tell me my son is ill and needs medication and 2 do not, I listen to the 98. The same can be said about climate change.
"The Crystal Wind is the storm, and the storm is data, and the data is life." Trent the Uncatchable
---