Bootlegga's Movie and TV Info
Info on upcoming movies and feature films
bootlegga's Blog
by bootlegga on Wed Nov 08, 2006 9:51 am
Two interesting bits of TV news today;
Jericho is going to the 'split' season (much like Lost), with a break after the November 29th cliffhanger episode. Feb 14th a special episode looking back at the first half of the season will air, followed on the 21st by an all-new episode detailing life in Jericho BEFORE the bombs exploded. CBS will create "online interactive content" to maintain viewer awareness of the series.
The role of Sarah Connor in the upcoming "Sarah Connor Chronicles" has been cast.
Lena Headley
(The Brothers Grimm, The Cave, Ripley's Game) has won the role according to Variety. The TV series will focus on Sarah Connor's life after Terminator 2 when she went on the run from authorities after blowing up Cyberdyne Industries research centre.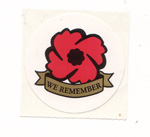 Just another happy Canuckistanian living under the so-called US security umbrella...yes, I'm a sarcastic bastard.
Arnold Schwarznegger on Climate Change -
If 98 doctors tell me my son is ill and needs medication and 2 do not, I listen to the 98. The same can be said about climate change.
"The Crystal Wind is the storm, and the storm is data, and the data is life." Trent the Uncatchable
---