Bootlegga's Movie and TV Info
Info on upcoming movies and feature films
bootlegga's Blog
by bootlegga on Mon Nov 06, 2006 3:30 pm
Microsoft, in conjunction with MTV, CBS, TBS, the Ultimate Fighting Championships, Paramount, and Warner Bros will bring over 1000 hours of TV shows and movies to X-Box 360 gamers by the end of this year.
The planned kick-off is Nov 22, the 1st anniversary of the console's release. Dozens of shows are going to be available including; Robot Chicken, Aqua Teen Hunger Force, South Park, The Real World, SpongeBob SquarePants, Jericho, Numb3rs and CSI, as well as the 50 most intense fights in UFC history. Some of the movies include the Matirx, Superman Returns and Batman Forever, all from Warner Bros.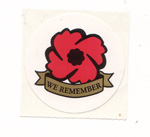 Just another happy Canuckistanian living under the so-called US security umbrella...yes, I'm a sarcastic bastard.
Arnold Schwarznegger on Climate Change -
If 98 doctors tell me my son is ill and needs medication and 2 do not, I listen to the 98. The same can be said about climate change.
"The Crystal Wind is the storm, and the storm is data, and the data is life." Trent the Uncatchable
---