It had been close to 2 years since I launched the most recent version of the CKA Shop, so I decided it was time for an overhaul.
http://shop.canadaka.net/
The new site has a fresh new look that is all nice xhtml/css and cross-browser friendly. Most of the work I've done the last 3 days is backend stuff, improving the code and cleaning things up. As well as fixing a bunch of bugs that had developed over the last 2 years. The site should load faster with these improvements.
There was also some problems with various products not working anymore or being unable to add some products to the shopping cart. This should all be fixed along with the addition of some new clothing designs and product types.
Here are some of the new designs: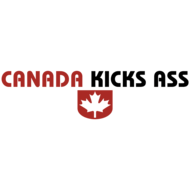 Several new product types have been added as well, several new woman's garments like the V-Neck
I also want to remind people that have made past purchases that they can get a discount on any future purchase if they submit a picture of themselves wearing any of the shirts.
The Christmas free shipping sale is also still on until Nov 26th.