Hey, so me and a group of friends had a site called "Midwest coaster madness". The site was deigned by a friend way back in 2005 and last year the site went down. My friend only paid for 3 years and as of now he got out of the whole coaster enthusiast phase.
Well I am planning on trying to re-create the site as best as I can and I worked on a basic design layout in photoshop.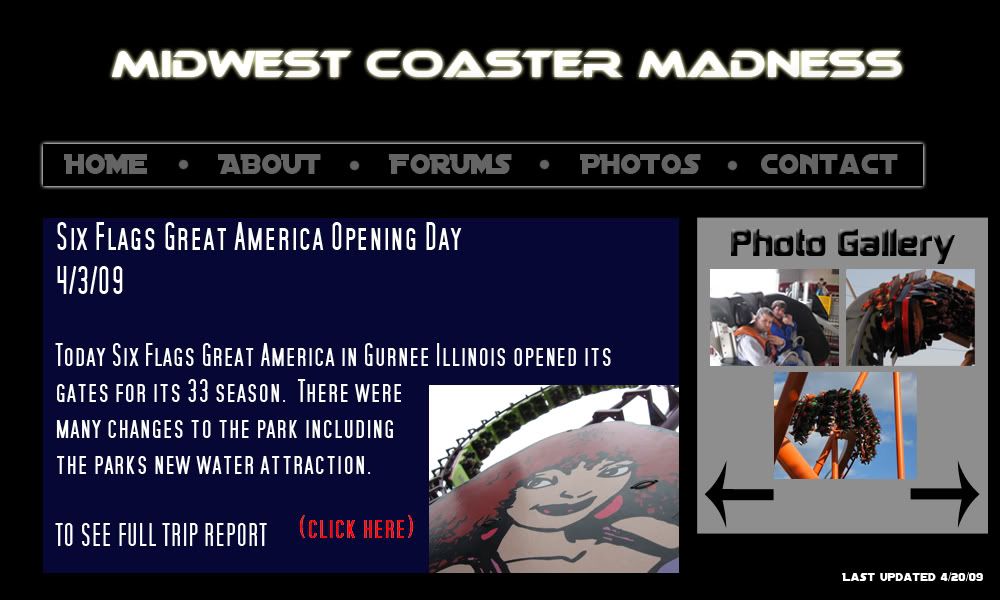 The front content is just something random...normally it would be a update from the forums of a current event.
So what do you guys think?
Any feedback is ok good or bad.
Thank You