ShepherdsDog ShepherdsDog:
Liberating the property of others who are too lazy to defend it is an old and honourable profession....it's just that the MacDonalds started referring to those sheep, they absconded with, as war brides.
SNAP
<---- can we get this with a sultry sheep as the stationary one?
my folks hail from Crieff (prime livestock market), Aberdeen (
family name is a parish in the city
), and miscellaneous... I will neither confirm nor deny our acquisition of bleating "banger"-warmers
---------EDIT----------
THIS!!!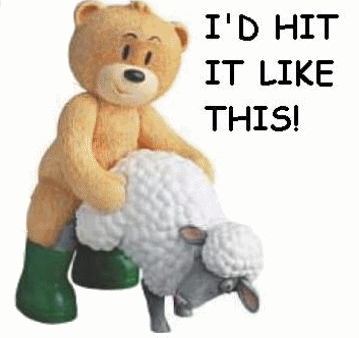 Same as mine. We have a parish, small loch and a river.