Author
Topic Options

Posted:

Wed May 19, 2021 10:32 am

$1:

John Gomery, who headed federal sponsorship scandal inquiry, has died

Retired Quebec Superior Court justice John Gomery, who became a household name after heading the inquiry into the federal sponsorship scandal, has died.

He was 88.

Elizabeth Gomery, one of his four children, tweeted the news late Tuesday night.

"He was a giant, an extraordinary man and a superb father and my heart and whole body aches now that he's gone," she wrote.

In an interview with CBC News, she said her father survived two strokes last year and caught COVID-19 during a stay in a rehabilitation centre. She said his health had deteriorated over the past few months.

Around four weeks ago, he chose to obtain medical assistance in dying.

"We were immensely privileged to say goodbye and to say thank you," she said.

John Gomery, who had been a lawyer and judge for 50 years, gained national prominence after former prime minister Paul Martin appointed him commissioner of the inquiry that examined problems with the federal sponsorship program in Quebec between 1995 and 2003.

https://www.cbc.ca/news/politics/gomery-dead-1.6032255
Posted:
Sat May 29, 2021 4:25 pm
$1:
Gavin MacLeod, the veteran supporting actor who achieved stardom as Murray Slaughter, the sardonic TV news writer on The Mary Tyler Moore Show, before going on to even bigger fame as the cheerful Capt. Stubing on The Love Boat, has died. He was 90.

MacLeod died early Saturday, his nephew, Mark See, told Variety. MacLeod's health had been poor recently but no cause of death was given, the trade publication reported.
https://www.cbc.ca/news/entertainment/o ... -1.6045798
RIP Gavin.
Posted:
Sun May 30, 2021 5:33 pm
$1:
B.J. Thomas, the Grammy-winning singer who enjoyed success on the pop, country and gospel charts with such hits as I Just Can't Help Believing, Raindrops Keep Fallin' On My Head and Hooked on a Feeling, has died. He was 78.
https://www.cbc.ca/news/entertainment/b ... -1.6045925
Posted:
Mon Jun 07, 2021 7:02 pm
David Dushman, last surviving Auschwitz liberator, dies aged 98
$1:
David Dushman, the last surviving soldier who took part in the liberation of the Nazi death camp at Auschwitz in 1945, has died at the age of 98.

Dushman, a Red Army soldier who later became an international fencer, died yesterday, said the International Olympic Committee in a brief statement.

On 27 January 1945, he used his T-34 Soviet tank to mow down the electric fence of Auschwitz in Nazi-occupied Poland, helping to set prisoners in the death camp free.

"We hardly knew anything about Auschwitz," he said, recounting that day in an interview in 2015 with Sueddeutsche daily.

But he saw "skeletons everywhere".

"They staggered out of the barracks, sat and lay among the dead. Terrible. We threw them all our canned food and immediately went on to hunt down the fascists," he said.

Only after the end of the war did he learn about the scale of the atrocities in the camp.
Of the six million Jews killed in the Holocaust, more than one million were murdered at Auschwitz-Birkenau, most in its notorious gas chambers, along with tens of thousands of others including homosexuals, Roma and Soviet prisoners of war.

Dushman was one of 69 soldiers in his division who survived the war, but he suffered serious injuries.

Nevertheless, he went on to become a top fencer in the Soviet Union and later one of the world's greatest fencing coaches, the IOC said.

IOC chief Thomas Bach voiced sadness about Dushman's death.

"When we met in 1970, he immediately offered me friendship and counsel, despite Mr Dushman's personal experience with World War II and Auschwitz, and he being a man of Jewish origin," said Mr Bach, who is German.

"This was such a deep human gesture that I will never ever forget it," added the IOC president.

Dushman lived several years in the 1990s in Austria before later relocating to Munich, where German media said he died.

Up to four years a
go, he was still going almost daily to his fencing club there to give lessons, the IOC said.
Posted:
Thu Jun 17, 2021 1:34 pm
RIP Herb Tarlek, the best salesman any bush-league radio station could ever hope to have:
https://www.msn.com/en-ca/entertainment ... d=msedgntp
$1:
Frank Bonner, who played vain sales manager Herb Tarlek on the 1970s sitcom WKRP in Cincinnati, died Wednesday at his home in Laguna Niguel, Calif., from complications due to Lewy body dementia, his wife, Gayle, confirmed to The Hollywood Reporter. He was 79.

The son of musician parents, Bonner was born Frank Woodrow Boers Jr. in Little Rock, Ark., in 1942. His own career in the arts began in 1970 when he acted in the supernatural cult film Equinox, but his biggest role was on the CBS sitcom WKRP in Cincinnati, which detailed the travails of the staff of a struggling Midwest radio station. As Herb, Bonner often appeared in loud plaid suits, but the character's competence didn't always match his confidence; he was never able to land the big accounts.

The character, whom Bonner played for all four seasons of the show, resonated with fans. After the news of Bonner's death broke, Toronto radio host John Derringer tweeted, "Can't count the number of times someone's walked into our station sales office and said 'So, is there a Herb Tarlek around here?' The answer has always been 'Yes.' A perfect character."
He definitely looked better wearing a wide white belt and white dress shoes with plaid pants than any other man that I've ever seen! RIP, Frank.
Last edited by Thanos on Thu Jun 17, 2021 10:39 pm, edited 1 time in total.
Posted:
Mon Jun 21, 2021 7:17 am
Posted:
Wed Jul 28, 2021 2:52 pm
ZZ Top Bassist Dusty Hill Dead at 72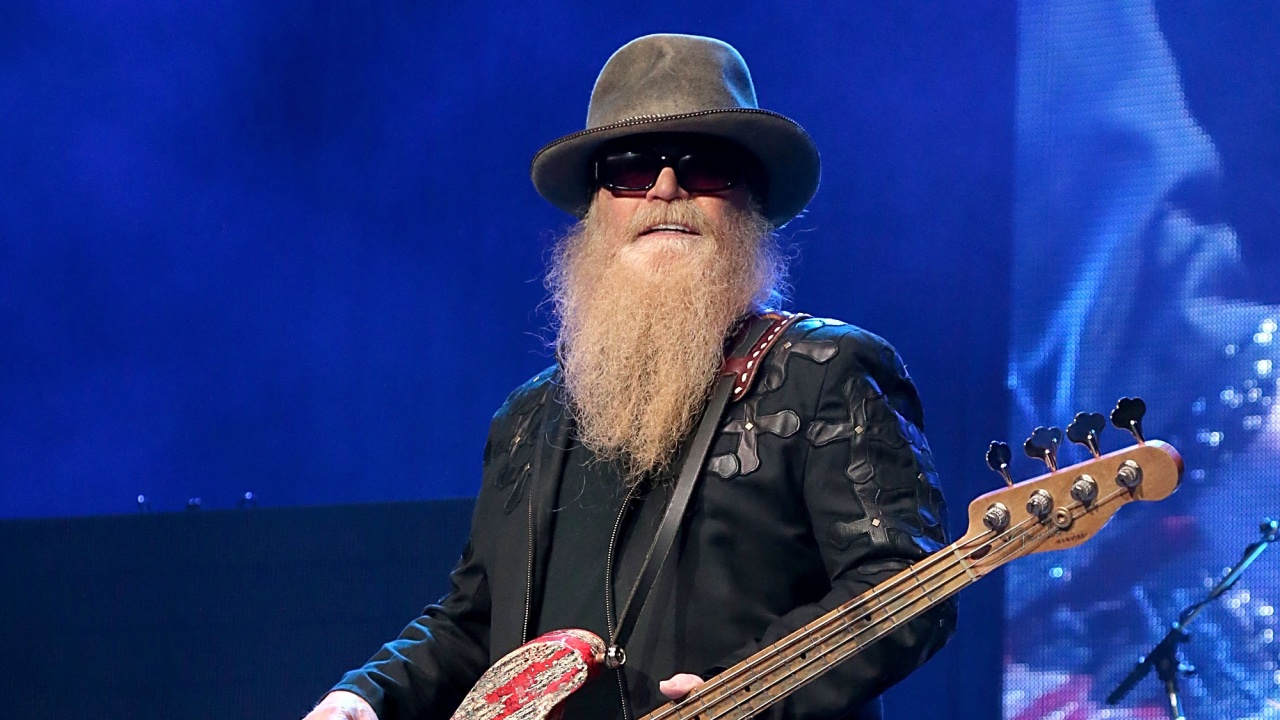 $1:
ZZ Top bassist Dusty Hill, who played with the Texas blues-rock trio for over 50 years, died Tuesday at age 72. His rep confirmed the musician's death, but said a cause of death was currently unknown.

"We are saddened by the news today that our Compadre, Dusty Hill, has passed away in his sleep at home in Houston, Texas," surviving members Billy Gibbons and Frank Beard said in a statement. "We, along with legions of ZZ Top fans around the world, will miss your steadfast presence, your good nature, and enduring commitment to providing that monumental bottom to the 'Top'. We will forever be connected to that 'Blues Shuffle in C.' You will be missed greatly, amigo."
RIP and rock on forever...
| | | |
| --- | --- | --- |
| | Page 15 of 18 | [ 258 posts ] |
Who is online
Users browsing this forum: No registered users and 22 guests