No, we aren't. Your opinion is just that without data. Just the tiny part of an ocean that computer re-creations say
might
be cooling leads you to believe the data collected over decades is invalid? Show me the data. Big claims require big proof.
The overwhelming data, from multiple independent sources disagrees with you and no matter how you move the goalposts that isn't going to change.
Like, one day of snowfall won't change the years of melting that Greenland is experiencing.
Look at all the gigatonnes of mass Greenland has lost: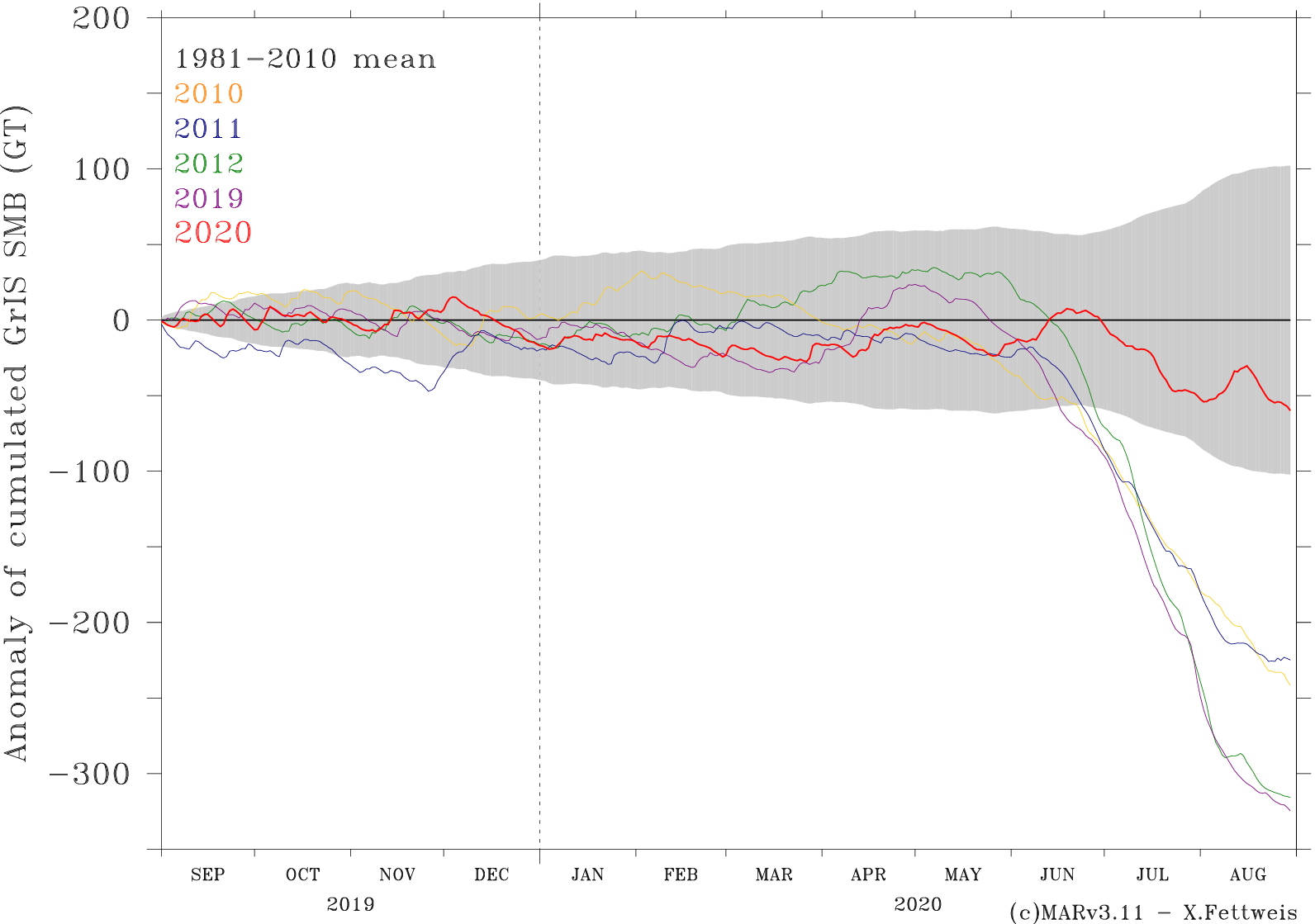 https://www.climato.uliege.be/cms/c_565 ... -greenland
Look at all the mass lost in the ice:
http://nsidc.org/greenland-today/
4 Gigatonnes of gain isn't even a puddle in the hundreds of gigtonnes lost. You wishing it so doesn't change it.