lazarus102 lazarus102:
That looks like a lot of people to avoid.. How do I know who's who? "the Malvinas belong to Argentina" not really sure what you mean by that..
Read a history book. around 1982.
As far as who is who, stay away from the poor people. Middle class or better only.
$1:
Also while you're giving safety advice, the bike I'm bringing down is a 2016 Honda. It costed me 8000$. Honestly I'm a bit paranoid about it getting stolen. What are the safest places that I could park it at night?
At home in your garage ?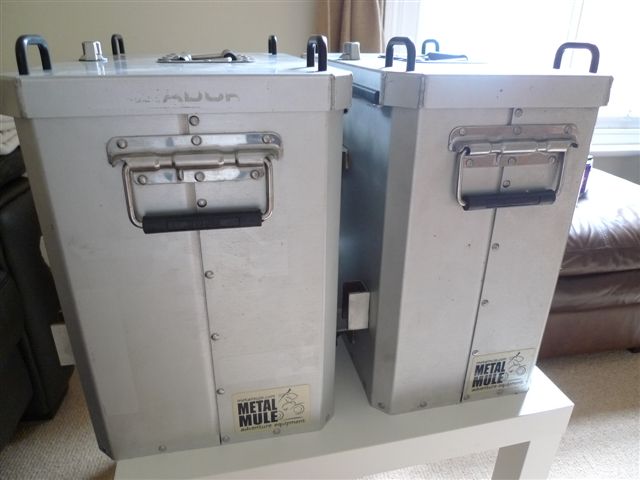 $1:
As stated above, bringing my bike, this isn't one of those trips in which I simply fly to one place and explore a small perimeter. So with that said, will the ferry between Panama and Columbia accept vehicles?
$1:
Yes but you need to research that a lot before you go.
Darian Gap is a major issue to get around.
$1:
"Highway 1 runs to Argentina I think. It does not end in Panama but probably turns into a dirt road in many areas."
Can this be confirmed? My bike is dual-sport, dirt roads would be no problem.
It doesn't have a dirt road, and the area is full of rebels anyway who will
cut you into pieces just for fun.
You can ferry, or ship your bike by air. Air more expensive, ferry
is a large PIA.
$1:
One more thing I would like to know. I have never made a trip like this and I will be on my own. I will be bringing a large hiking backpack but many times it would be a hindrance to take with me literally everywhere. So with that said, where could I safely/temporarily store my backpack at stops? Some may say "at your hotel" but this is going to be a month-long trip and I'd run myself into a hell of a debt staying at hotels all the time.
Thank you for any advice given and thank you to BartSimpson for the wealth of info above.
You should ask yourself some other questions first.
Speak Spanish ?
Are you able to fix absolutely everything on your bike ?
Life insurance ?
Funeral plans ?
How much money do you have to throw at this ? You will need double whatever number
you think it is.
Here, my good deed for the week.
First PD, then this guy. I'm getting old and soft.
http://advrider.com/index.php?search/39 ... =relevance
9 pages of forum threads only about the Gap.
After, go here, register, spend a month reading before you even think
about this trip.
http://advrider.com/index.php
Good luck !