Tricks wrote:
Public_Domain wrote:
Didn't have the glasses nor a pinhole canera, but on the walk to work i got to see the pinhole-like effect that happens through the leaves of trees. Looked cool.

The way the sunlight in general looked was eerie, like it was dusk at 11am.

Wish the lath of totality would scroll across Canada somehow, but that's probably a scientifically nonsensical statement lol
It will trim it, but to go the full way across Canada, the Earth would have to wobble quite a bit more I would think. The good Dr. will probably have a better answer than I though!
Quite so! Because of the height of the moon in relation to Earth's orbit, at the points in the orbit where eclipses are likely, the moons' shadow doesn't land on all the Earths surface.
Parts of the northern and southern hemisphere can't have an eclipse. I'm going to skip the relationship between a triangle and sines, because as a smart man once said "Life is hard, and math is harder".
But I found some excellent diagrams that illustrate the problem.
Eclipses are only likely at certain times of the year, as the moons shadow can miss the Earth at other times.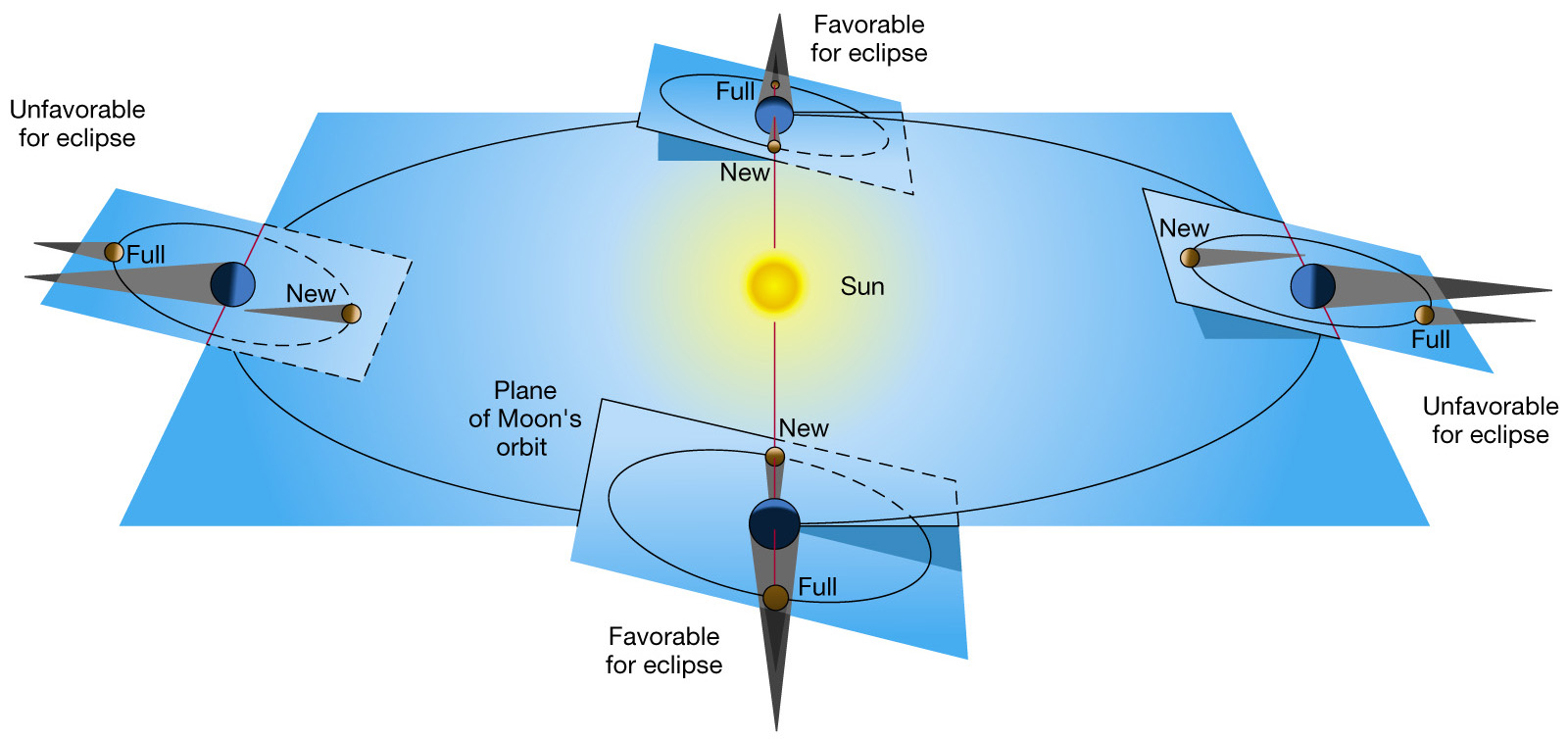 Because of the seasonal variations of the angle of the sun to the Earth during those times, the limits of where the shadow can fall mean certain parts of Canada can't have a total eclipse.
Higher latitudes get what's called 'parallax error', the same sort of error you get looking at a dial of something like a speedometer from the side.
So the eclipse, if it happens, looks like this:
As for crossing Canada, well Eclipses don't run in a 'straight' line*, as the Earth turns underneath as the moon proceeds in it's orbit. A part of a sine wave is the best we can get, and it only lasts about two hours, and Canada covers 6 time zones.
*it does run in a straight line, but the 2D result is a sine wave.