The Space Shuttle
Endeavour
, on the top of a 747 carrier plane, flew over Sacramento today at about 10am PST. The fly-over was at about 500 meters over downtown and it reportedly came down to 300 meters over the suburbs. It was escorted by one F-15 fighter that flew in formation with the 747-Shuttle and a photographer who was near me with a 1500mm lens on his camera said he could see at least two F-22 fighters orbiting at high altitude, as well.
Let me say, this was
fantastic
to see!
At the same time, it is kind of mournful to know that the only reason we got to see this kind of thing is because the
Endeavour
is retired and being moved to a museum in Los Angeles. This was something that will never be seen again...anywhere.
Still, this is awesome to think that this ship flew into space 25 times and here it was, just over my head.
The pictures were shot on my Canon 50D and the original shots look a hell of a lot better than they do on PhotoBucket - sorry you can't see them in full HD.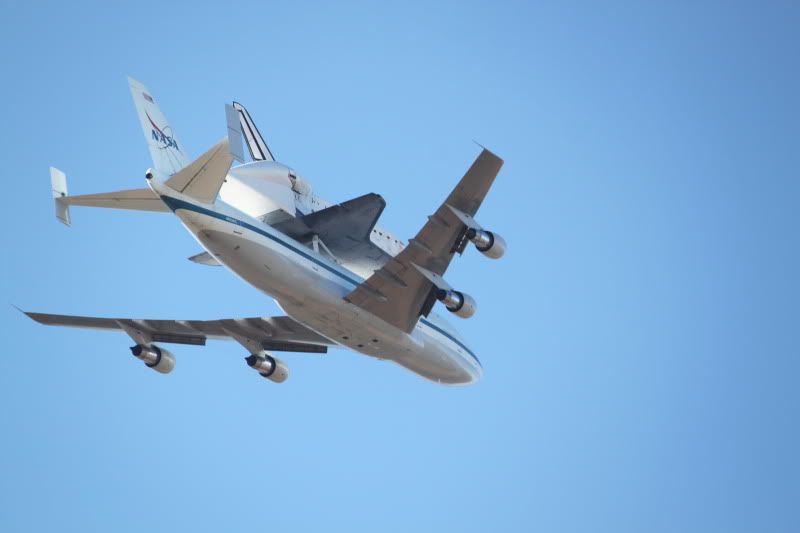 I'll post more pictures on Monday.