Author
Topic Options

Posted:

Mon Apr 30, 2018 11:35 am

Quote:

Night sky – May 2018: A shadow showstopper as Jupiter reaches opposition

Venus is a brilliant beacon, visible low above the west-northwest horizon after sunset. The planet presents an 88 per cent lit gibbous disc when viewed through a telescope at the start of May, reducing to 80 per cent lit by the end of the month.

However, it is Jupiter which steals the show as it reaches opposition on May 9. Opposition is the term used to describe when a planet is on the opposite side of the sky to the Sun. In this position, the distance between the planet and Earth is minimised for the current period of observation and the planet appears brighter and, through a telescope, larger than at other times.

Being a fast spinning gaseous planet, Jupiter's equatorial regions bulge outwards. A small telescope will show two main belts encircling the planet's globe, running parallel either side of Jupiter's equator. Larger instruments reveal additional belts as well as irregularities in and around them. One of the most impressive atmospheric features is the Great Red Spot, a persistent storm in Jupiter's atmosphere that has been observed for at least 188 years. A telescope with an aperture diameter of at least 4-inches is required to see this feature.

A telescope of any size will show up to four star-like dots that appearing to move either side of Jupiter's disc. These are the Galilean moons Io, Europa, Ganymede and Callisto. Discovered by Galilei Galileo in 1610, these are the four largest and brightest Jovian moons. In total Jupiter has 69 moons but the remaining 65 are too small and too faint to be seen easily.

Quote:

Here, Jupiter is the bright over-exposed object at the centre of frame with the four Galilean moons arranged in a line, two either side of the planet. The rest of the objects are stars Credit: PETE LAWRENCE

Quote:

The inner Galilean moon Io casting its dark shadow onto Jupiter's disc Credit: PETE LAWRENCE

https://cf-particle-html.eip.telegraph. ... ffc12.html

Quote:

Night sky May 2018

https://www.telegraph.co.uk/science/201 ... pposition/
Posted:
Wed May 02, 2018 8:21 am
Quote:
This is what a payload fairing looks like as it returns from space
SpaceX has been experimenting during recent launches with recovering the payload fairing at the top of its Falcon 9 rocket. The fairing is a $6 million shroud that protects the satellite during its turbulent ride through the atmosphere and into outer space. We haven't really seen what this kind of recovery looks like as it happens—until now.
On Tuesday night, SpaceX founder Elon Musk shared a photo of one half of a payload fairing opening its parafoil after re-entering Earth's atmosphere. In his Instagram post, Musk did not specify which mission this photo is from.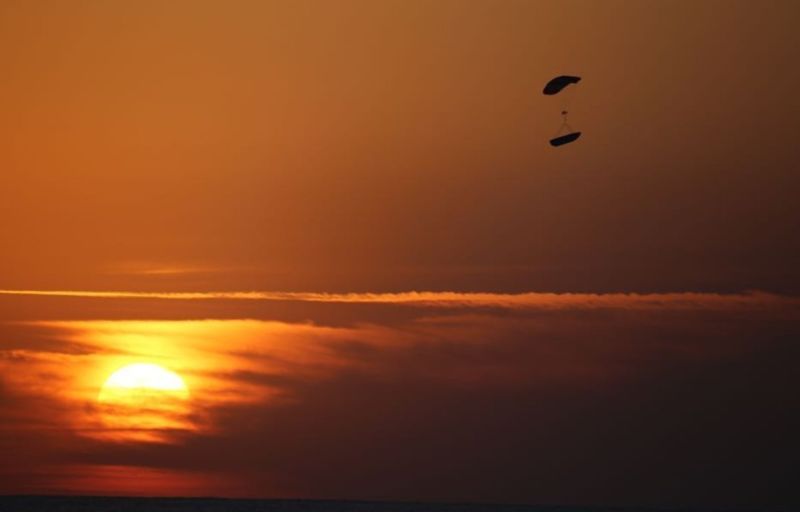 https://arstechnica.com/science/2018/05 ... rom-space/
Posted:
Wed May 02, 2018 8:25 am
Quote:
Old Data, New Tricks: Fresh Results from NASA's Galileo Spacecraft 20 Years On
Far across the solar system, from where Earth appears merely as a pale blue dot, NASA's Galileo spacecraft spent eight years orbiting Jupiter. During that time, the hearty spacecraft — slightly larger than a full-grown giraffe — sent back spates of discoveries on the gas giant's moons, including the observation of a magnetic environment around Ganymede that was distinct from Jupiter's own magnetic field. The mission ended in 2003, but newly resurrected data from Galileo's first flyby of Ganymede is yielding new insights about the moon's environment — which is unlike any other in the solar system.
"We are now coming back over 20 years later to take a new look at some of the data that was never published and finish the story," said Glyn Collinson, lead author of a recent paper about Ganymede's magnetosphere at NASA's Goddard Space Flight Center in Greenbelt, Maryland. "We found there's a whole piece no one knew about."
The new results showed a stormy scene: particles blasted off the moon's icy surface as a result of incoming plasma rain, and strong flows of plasma pushed between Jupiter and Ganymede due to an explosive magnetic event occurring between the two bodies' magnetic environments. Scientists think these observations could be key to unlocking the secrets of the moon, such as why Ganymede's auroras are so bright.
In 1996, shortly after arriving at Jupiter, Galileo made a surprising discovery: Ganymede had its own magnetic field. While most planets in our solar system, including Earth, have magnetic environments — known as magnetospheres — no one expected a moon to have one.
Between 1996 and 2000, Galileo made six targeted flybys of Ganymede, with multiple instruments collecting data on the moon's magnetosphere. These included the spacecraft's Plasma Subsystem, or PLS, which measured the density, temperature and direction of the plasma — excited, electrically charged gas — flowing through the environment around Galileo. New results, recently published in the journal Geophysical Research Letters, reveal interesting details about the magnetosphere's unique structure.
Quote:
This image of Ganymede, one of Jupiter's moons and the largest moon in our solar system, was taken by NASA's Galileo spacecraft.
Credits: NASA
https://www.nasa.gov/feature/goddard/20 ... 0-years-on
Posted:
Fri May 04, 2018 6:41 am
Quote:
Demonstration Proves Nuclear Fission System Can Provide Space Exploration Power
NASA and the Department of Energy's National Nuclear Security Administration (NNSA) have successfully demonstrated a new nuclear reactor power system that could enable long-duration crewed missions to the Moon, Mars and destinations beyond.
NASA announced the results of the demonstration, called the Kilopower Reactor Using Stirling Technology (KRUSTY) experiment,during a news conference Wednesday at its Glenn Research Center in Cleveland. The Kilopower experimentwas conducted at the NNSA's Nevada National Security Site from November 2017 through March.
"Safe, efficient and plentiful energy will be the key to future robotic and human exploration," said Jim Reuter, NASA's acting associate administrator for the Space Technology Mission Directorate (STMD) in Washington. "I expect the Kilopower project to be an essential part of lunar and Mars power architectures as they evolve."
ilopower is a small, lightweight fission power system capable of providing up to 10 kilowatts of electrical power - enough to run several average households - continuously for at least 10 years. Four Kilopower units would provide enough power to establish an outpost.
According to Marc Gibson, lead Kilopower engineer at Glenn, the pioneering power system is ideal for the Moon, where power generation from sunlight is difficult because lunar nights are equivalent to 14 days on Earth.
"Kilopower gives us the ability to do much higher power missions, and to explore the shadowed craters of the Moon," said Gibson. "When we start sending astronauts for long stays on the Moon and to other planets, that's going to require a new class of power that we've never needed before."
The prototype power system uses a solid, cast uranium-235 reactor core, about the size of a paper towel roll. Passive sodium heat pipes transfer reactor heat to high-efficiency Stirling engines, which convert the heat to electricity.
Quote:
NASA and NNSA engineers lower the wall of the vacuum chamber around the Kilowatt Reactor Using Stirling TechnologY (KRUSTY system). The vacuum chamber is later evacuated to simulate the conditions of space when KRUSTY operates.
Credits: Los Alamos National Laboratory
https://www.nasa.gov/press-release/demo ... tion-power
Posted:
Fri May 04, 2018 7:43 am
Quote:
Block 5 rocket launch marks the end of the beginning for SpaceX
Less than eight years after its maiden launch, the Falcon 9 booster has become the most dominant rocket in the world. Modern and efficient, no rocket launched more than the 70m Falcon 9 booster launched last year. Barring catastrophe, no rocket seems likely to launch more this year.
In part, SpaceX has achieved this level of efficiency by bringing a Silicon Valley mindset to the aerospace industry. The company seeks to disrupt, take chances, and, like so many relentless start-up companies, drive employees to work long hours to meet demanding engineering goals.
While founder Elon Musk's ambitions to settle Mars get most of the public's attention, the company's workhorse Falcon 9 rocket, which almost never leaves Earth orbit, is the reason SpaceX has soared to date. And on this vehicle, Musk's company has imprinted its ethos of disruption and innovation by seeking every opportunity to improve the rocket.
Although this has caused headaches for customers like NASA and some suppliers, constant tinkering has allowed SpaceX to maximize performance of this rocket. By regularly upgrading the Merlin engines, shedding weight with lighter materials, and using super-chilled rocket fuel to maximize density, the Falcon 9 rocket now is about twice as powerful as it was during its initial flight. Rarely during its more than 50 launches since June 2010 has a Falcon 9 rocket not had a handful or more changes from the previous edition.
All the while, SpaceX has had a singular goal for the Falcon 9 rocket: to build the most perfect and efficient orbital rocket it could. Now, finally, the company seems close to taking a final step toward that goal by closing the loop on first-stage reusability. As soon as next Monday, but more likely a bit later this month, SpaceX intends to launch the "Block 5" variant of the Falcon 9 rocket for the first time. Musk has said this fifth revision of the Falcon 9 should mark the final major change for the booster.
The company has a lot riding on the revamped booster. SpaceX intends to fly each Block 5 first stage it builds a minimum of 10 times and—depending on your willingness to accept Musk's enthusiastic outlook—perhaps many more. Ten flights would be hugely significant, as SpaceX has thus far only ever reused each of its Falcon 9 rockets a single time. Additionally, the company hopes to reduce the turnaround time between launches of a Falcon 9 booster, now several months, to a matter of weeks.
Achieving such a nirvana of low-cost, rapid access to space would represent a tremendous feat for SpaceX. For a company that aspires to one day land humans on Mars, this is the essential first step. Moreover, by freezing the design of the Falcon 9 rocket, SpaceX can free up its engineering talent to focus on the "Big Falcon Rocket" and its upper stage spaceship. And by flying each Block 5 booster multiple times, it can release its skilled workers to assemble that much, much larger booster.
The upcoming launch of the Block 5 rocket, therefore, marks the end of the beginning for SpaceX.
. . .
Every orbital rocket since the dawn of the Space Age, except for components of the space shuttle, has been thrown away after a single flight. The space shuttle mastered the art of re-flying a spacecraft, with Discovery launching and landing a record 39 times. However, NASA was never able to substantially cut the turnaround time between the landing and launch of an orbiter, a period that typically lasted six to 12 months. (The record is 54 days, between the first and second flight of Atlantis in 1985). More importantly, shuttle refurbishments were costly. Over the entire lifetime of the program, the incremental, per-flight cost of a space shuttle mission came to about $1 billion.
SpaceX has an opportunity to change this paradigm—to truly achieve rapid, reusable, low-cost spaceflight. And it has done so quickly. Should the Block 5 succeed in under a decade, SpaceX will have gone from a company that had never flown a rocket into space to having developed the most efficient orbital booster ever flown.
Because of this success, and its growing share of the commercial launch market, the Falcon 9 rocket has sent virtually all of SpaceX's competitors scrambling to develop new boosters to try to compete. The Falcon 9 has pushed many of them to look into reusability, too.
Quote:
On December 22, 2015, SpaceX launched the "Full Thrust" version (aka Block 3) of its Falcon 9 rocket for the first time.
https://arstechnica.com/science/2018/05 ... or-spacex/
Posted:
Thu May 10, 2018 8:53 am
Quote:
One of the Milky Way's fastest stars is an invader from another galaxy
Ken Shen was so excited that he woke up before his alarm. At noon on 25 April in Europe—3 a.m. for Shen, an astrophysicist at the University of California, Berkeley—the collaboration behind the European Space Agency's Gaia satellite released a data set containing the motions, and much more, for 1.3 billion stars. Shen wanted to sift the data set for the fastest moving stars in the sky, which astronomers prize as forensic tools: When rewound, their trajectories point back to the violent events that launched them. Shen knew his team had to move fast to beat the competition. "I'm a theorist," he says. "Nothing I've ever done has mattered on this timescale."
His eagerness was rewarded. Last week, his team reported the discovery of three white dwarfs—the dying embers of sunlike stars—hurtling through the galaxy at thousands of kilometers per second, perhaps flung out from supernovae explosions. Other groups were also quick off the mark. One reported more than two dozen fast-moving stars, some apparently kicked out by our galaxy's central black hole; another confirmed that a star blazing through the outskirts of the Milky Way actually hails from another galaxy altogether, the Large Magellanic Cloud (LMC). The flood of discoveries has sent astronomers racing to their telescopes to check and classify the swift objects, says Harvard University astronomer James Guillochon. "It's hard to know which stars to look at first."
Astronomers can easily clock a star's velocity toward or away from Earth by observing the Doppler shift of its light. But measuring sideways motion across the sky, necessary for understanding a star's actual speed and where it's headed, was slow and painstaking—until Gaia launched in 2013 and began to measure tiny shifts in the stars' apparent positions. The new release offers measurements of that sideways motion for all 1.3 billion stars, plus radial velocities for 7 million of the brightest ones.
Shen hoped fast stars could help test a particular theory about type Ia supernovae, the explosions of white dwarf stars. The thermonuclear detonations are triggered when a white dwarf sucks material from a companion star until it is heavy enough to fuse carbon nuclei in its core. But the companion's identity is hazy. In one scenario, the white dwarf steals material from an ordinary star. In Shen's favored scenario, a pair of white dwarfs pirouettes together, gathering speed until, just before merging, one of them acquires enough material to explode and the other is released into space like a ball in an Olympic hammer throw.
http://www.sciencemag.org/news/2018/05/ ... her-galaxy
Posted:
Thu May 10, 2018 10:47 am
Quote:
NASA Spacecraft Discovers New Magnetic Process in Turbulent Space
Though close to home, the space immediately around Earth is full of hidden secrets and invisible processes. In a new discovery reported in the journal Nature, scientists working with NASA's Magnetospheric Multiscale spacecraft — MMS — have uncovered a new type of magnetic event in our near-Earth environment by using an innovative technique to squeeze extra information out of the data.
Magnetic reconnection is one of the most important processes in the space — filled with charged particles known as plasma — around Earth. This fundamental process dissipates magnetic energy and propels charged particles, both of which contribute to a dynamic space weather system that scientists want to better understand, and even someday predict, as we do terrestrial weather. Reconnection occurs when crossed magnetic field lines snap, explosively flinging away nearby particles at high speeds. The new discovery found reconnection where it has never been seen before — in turbulent plasma.
Quote:
In a new discovery reported in the journal Nature, scientists working with NASA's Magnetospheric Multiscale spacecraft — MMS — uncovered a new type of magnetic event in our near-Earth environment.
Credits: NASA's Goddard Space Flight Center/Joy Ng
Quote:
In a turbulent magnetic environment, magnetic field lines become scrambled. As the field lines cross, intense electric currents (shown here as bright regions) form and eventually trigger magnetic reconnection (indicated by a flash), which is an explosive event that releases magnetic energy accumulated in the current layers and ejects high-speed bi-directional jets of electrons. NASA's Magnetospheric Multiscale mission witnessed this process in action as it flew through the electron jets the turbulent boundary just at the edge of Earth's magnetic environment.
Credits: NASA's Goddard Space Flight Center's Conceptual Image Lab/Lisa Poje; Simulations by: Colby Haggerty (University of Chicago), Ashley Michini (University of Pennsylvania), Tulasi Parashar (University of Delaware)
https://www.nasa.gov/feature/goddard/20 ... lent-space
Posted:
Tue May 22, 2018 8:14 am
Quote:
A New World's Extraordinary Orbit Points to Planet Nine
In early 2016, two planetary scientists declared that a ghost planet is hiding in the depths of the solar system, well beyond the orbit of Pluto. Their claim, which they made based on the curious orbits of distant icy worlds, quickly sparked a race to find this so-called Planet Nine—a planet that is estimated to be about 10 times the mass of Earth. "It has a real magnetism to it," said Gregory Laughlin, an astronomer at Yale University. "I mean, finding a 10-Earth-mass planet in our own solar system would be a discovery of unrivaled scientific magnitude."
Original story reprinted with permission from Quanta Magazine, an editorially independent publication of the Simons Foundation whose mission is to enhance public understanding of science by covering research developments and trends in mathematics and the physical and life sciences.
Now, astronomers are reporting that they have spotted another distant world—perhaps as large as a dwarf planet—whose orbit is so odd that it is likely to have been shepherded by Planet Nine. The object confirms a specific prediction made by Konstantin Batygin and Michael Brown, the astronomers at the California Institute of Technology who first argued for Planet Nine's existence. "It's not proof that Planet Nine exists," said David Gerdes, an astronomer at the University of Michigan and a co-author on the new paper. "But I would say the presence of an object like this in our solar system bolsters the case for Planet Nine."
Gerdes and his colleagues spotted the new object in data from the Dark Energy Survey, a project that probes the acceleration in the expansion of the universe by surveying a region well above the plane of the solar system. This makes it an unlikely tool for finding objects inside the solar system, since they mostly orbit within the plane. But that is exactly what makes the new object unique: Its orbit is tilted 54 degrees with respect to the plane of the solar system. It's something Gerdes did not expect to see. Batygin and Brown, however, predicted it.
https://www.wired.com/story/a-new-world ... anet-nine/
Posted:
Tue May 22, 2018 8:35 am
Quote:
NASA's EM-drive is a magnetic WTF-thruster
Test reveals that the magic space unicorns pushing the EM-drive are magnetic fields.
It was bound to happen eventually. A group of researchers that may actually be competent and well-funded is investigating alternative thrust concepts. This includes our favorite, the WTF-thruster EM-drive, as well as something called a Mach-Effect thruster. The results, presented at Space Propulsion 2018, are pretty much as expected: a big fat meh.
The key motivation behind all of this is that rocket technology largely sucks for getting people around the Solar System. And it sucks even worse as soon as you consider the problem of interstellar travel. The result is that good people spend a lot of time eliminating even the most far-fetched ideas. The EM-drive is a case in point. It's basically a truncated hollow copper cone that you feed electromagnetic radiation into. The radiation bounces around in the cone. And, by some physics-defying magic, unicorns materialize to push you through space.
Well, that explanation is at least as plausible as any of the others. There is no physics explaining how this could work, but some people at NASA have claimed that it does.
Up until now, the people behind these ideas have basically funded their work off scraps and haven't had a solid testing setup, so the experimental data was all over the place. There was absolutely no consistent relationship between thrust and power nor between different setups. The experiments had progressively eliminated possible sources of noise, but, as they did so, they introduced new sources of noise, or the amount of thrust kept falling off.
The key problem seemed to be that the main proponents of crazy space thrusters may actually be pretty bad at doing experiments. All in all, I would have moved on, but others are more thorough than I am.
Let the adults have a go
A group of German scientists has now gotten a reasonable amount of money under the rubric of testing all the things. Basically, because the various space agencies have whispered that no idea is too silly to ignore, we need an effective way to quickly test all the stupid space stuff on the Internet. The Germans are currently building something that is designed to do all that testing. It is an awesome bit of equipment.
First, everything is done in vacuum. And, not just the poor vacuum that you might get by attaching a Hoover to a leaky box—they can get down to a respectable billionth of atmospheric pressure. This is not world-class vacuum, but it is certainly overkill for testing the various WTF-thrusters.
Inside the vacuum, the researchers use a torsion balance attached to a calibrated spring to measure thrust. They've got the whole thing automated, so they can level the balance, change the tension of the spring, run calibrations on the torsion bar (they have two methods of calibration), and do tests without ever opening the box. They can even rotate the thruster during the test. Being automated, they can repeat the same measurement under the same conditions multiple times and take the average. The current system is sensitive to around 10nN (nano-Newtons) of force.
During tests, they also measure temperature and can, based on a model, compensate for temperature drifts that change the mass distribution on the balance. It gets better, though. Many of these thrusters rely on driving something at resonance (like pushing on a swing, you need to push at the right time). That's tricky, because the resonance frequency of most resonators changes with temperature. The researchers' setup automatically tracks the resonance frequency and adjusts the drive appropriately. This eliminates the possibility of identifying some transient response as "thrust" and then claiming that it is transient because the resonator and drive were no longer in tune.
To prevent extra electromagnetic interference between the drive, power amplifier, and the rest of the electronics, they are shielded from each other. The last remaining factor that the researchers mention is the Earth's magnetic field. Here, you need to use something called mu metal. A box made of mu metal will effectively create a region with only a tiny, tiny fraction of the Earth's magnetic field inside. Unfortunately, the researchers did not have sufficient mu metal to shield all the cables and electronics. Installing more mu metal is a planned upgrade.
. . .
And the winner is… Physics, without much doubt. Even with a power of just a couple of Watts, the EM-drive generates thrust in the expected direction (e.g., the torsion bar twists in the right direction). If you reverse the direction of the thruster, the balance swings back the other way: the thrust is reversed. Unfortunately, the EM drive also generates the thrust when the thruster is directed so that it cannot produce a torque on the balance (e.g., the null test also produces thrust). And likewise, that "thrust" reverses when you reverse the direction of the thruster.
The best part is that the results are the same when the attenuator is put into the circuit. In this case, there is basically no radiation in the microwave cavity, yet the WTF-thruster thrusts on.
So, where does the force come from? The Earth's magnetic field, most likely. The cables that carry the current to the microwave amplifier run along the arm of the torsion bar. Although the cable is shielded, it is not perfect (because the researchers did not have enough mu metal). The current in the cable experiences a force due to the Earth's magnetic field that is precisely perpendicular to the torsion bar. And, depending on the orientation of the thruster, the direction of the current will reverse and the force will reverse. The researchers made some calculations, based on the location of the experiment and the amplifier current, and got a torque that agreed quite well with the measured torque.
This is, of course, not the final word. But it is an excellent cautionary tale. The thrust that the researchers measured with just a couple of Watts of power was the same as that measured previously with 50W of power. And that was all due to a shielding problem. When the amplifiers are properly mounted and the shielding is in place, it will be even more difficult to detect the thrust, because the effects of noise will grow as well. I expect a flood of null results in the next year.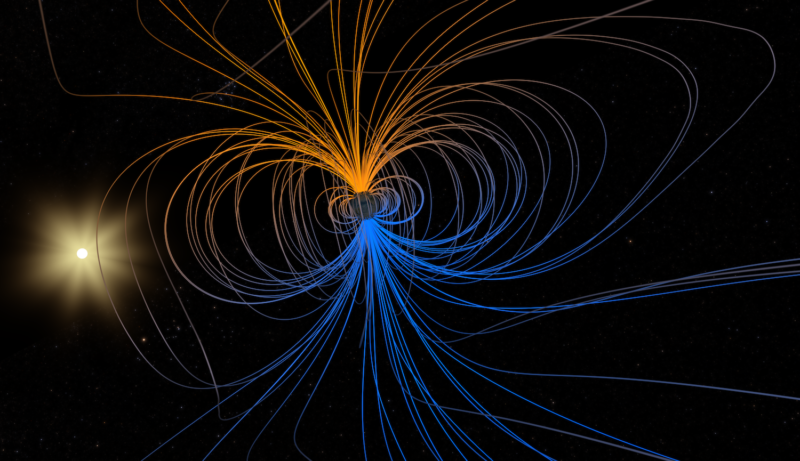 https://arstechnica.com/science/2018/05 ... -thruster/
Posted:
Wed May 23, 2018 8:55 am
ARS now has a dedicated team to cover rocket launches. It shows!
Quote:
In absence of fog, the images from a SpaceX launch Tuesday are stunning
. . .
However, Tuesday's conditions at Vandenberg were relatively clear, and this provided some of the best viewing opportunities in recent memory for a rocket launch. As a result, some of the photos of SpaceX's Falcon 9 rocket launch are both striking and, in some ways, novel. As ever, we can't resist staring at photogenic rocket launches.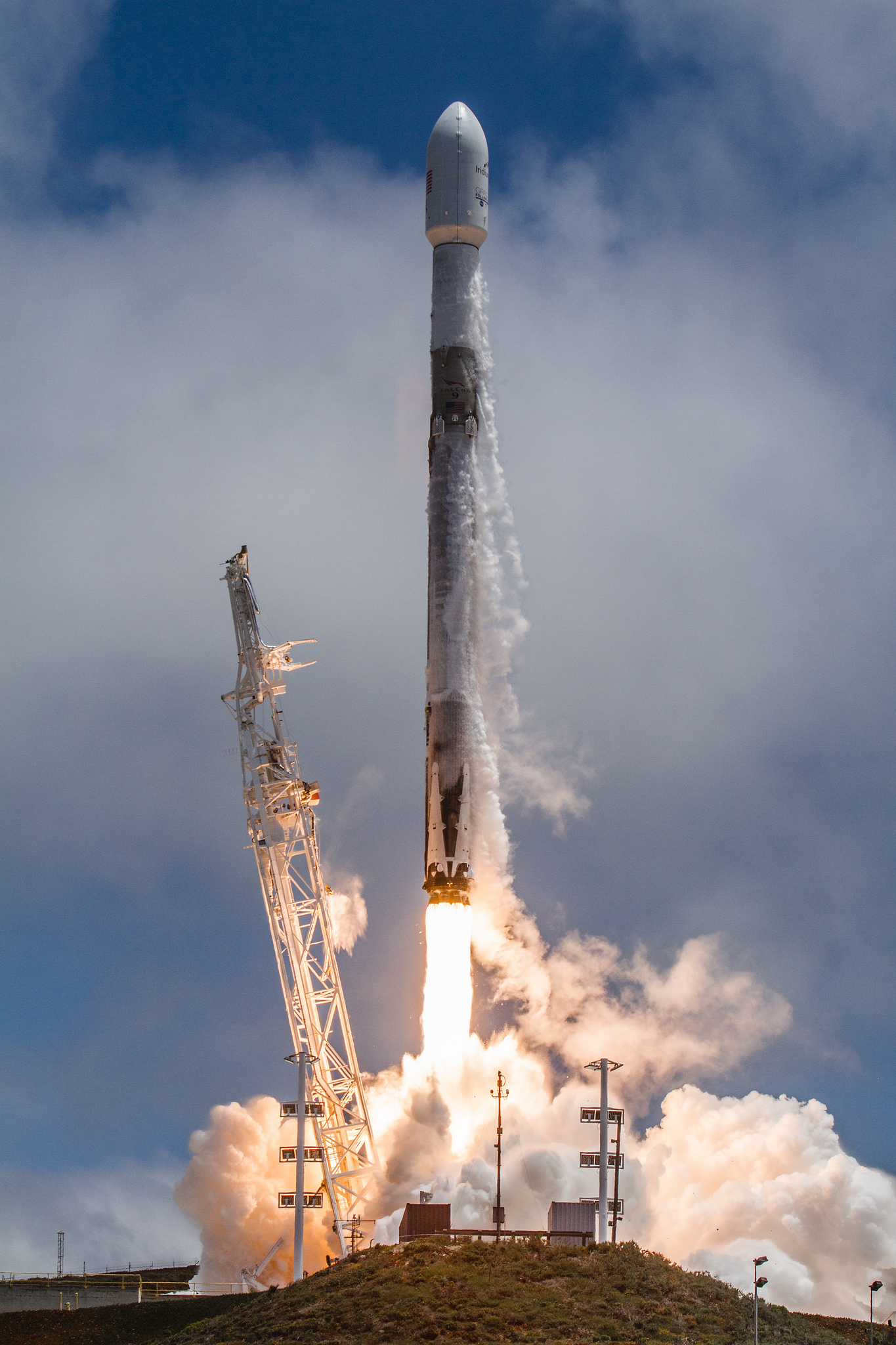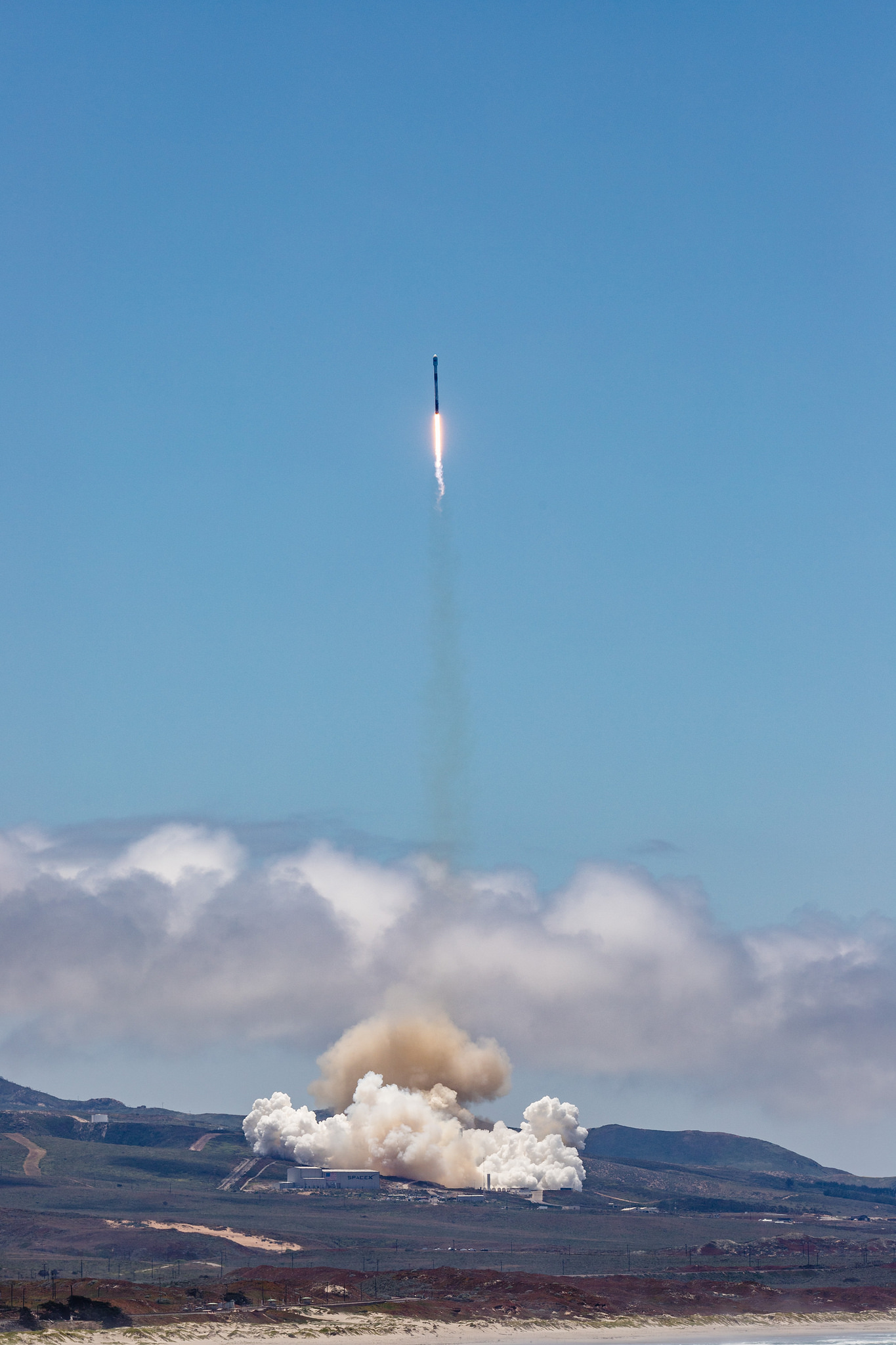 https://arstechnica.com/science/2018/05 ... alifornia/
Posted:
Thu May 24, 2018 9:57 am
Quote:
Drilling success: Curiosity is collecting Mars rocks
Engineers working with NASA's Curiosity Mars rover have been hard at work testing a new way for the rover to drill rocks and extract powder from them. This past weekend, that effort produced the first drilled sample on Mars in more than a year.
Curiosity tested percussive drilling this past weekend, penetrating about 2 inches (50 millimeters) into a target called "Duluth."
NASA's Jet Propulsion Laboratory in Pasadena, California, has been testing this drilling technique since a mechanical problem took Curiosity's drill offline in December of 2016. This technique, called Feed Extended Drilling, keeps the drill's bit extended out past two stabilizer posts that were originally used to steady the drill against Martian rocks. It lets Curiosity drill using the force of its robotic arm, a little more like the way a human would drill into a wall at home.
"The team used tremendous ingenuity to devise a new drilling technique and implement it on another planet," said Curiosity Deputy Project Manager Steve Lee of JPL. "Those are two vital inches of innovation from 60 million miles away. We're thrilled that the result was so successful."
Drilling is a vitally important part of Curiosity's capabilities to study Mars. Inside the rover are two laboratories that are able to conduct chemical and mineralogical analyses of rock and soil samples. The samples are acquired from Gale Crater, which the rover has been exploring since 2012.
Quote:
NASA's Curiosity rover successfully drilled a hole 2 inches (5.1 centimeters) deep in a target called "Duluth" on May 20, 2018. The hole is about .6 inches (1.6 centimeters) across. It was the first rock sample captured by the drill since October 2016. A mechanical issue took the drill offline in December 2016. Engineers at NASA's Jet Propulsion Laboratory in Pasadena, California, had to innovate a new way for the rover to drill in order to restore this ability. The new technique, called Feed Extended Drilling (FED) keeps the drill's bit extended out past two stabilizer posts that were originally used to steady the drill against Martian rocks. It lets Curiosity drill using the force of its robotic arm, a little more like a human would while drilling into a wall at home. This image was taken by Curiosity's Mast Camera (Mastcam) on Sol 2057. Credit: NASA
https://phys.org/news/2018-05-drilling- ... -mars.html
Posted:
Fri Jun 01, 2018 11:30 am
Quote:
Mars Express has revealed the Red Planet in stunning new ways
The Mars Express spacecraft (and lander) was the first interplanetary mission fully developed by the European Space Agency, representing both a failure and a spectacular success for the continent. It launched on June 3, 2003.
The failure came up front, when the British-built Beagle 2 lander never phoned home after it was sent to the surface on Christmas Day, 2003. More than a decade later, scientists discovered that two of the lander's four solar panels had failed to deploy, which blocked the antenna the lander was to use to communicate with the Mars Express spacecraft.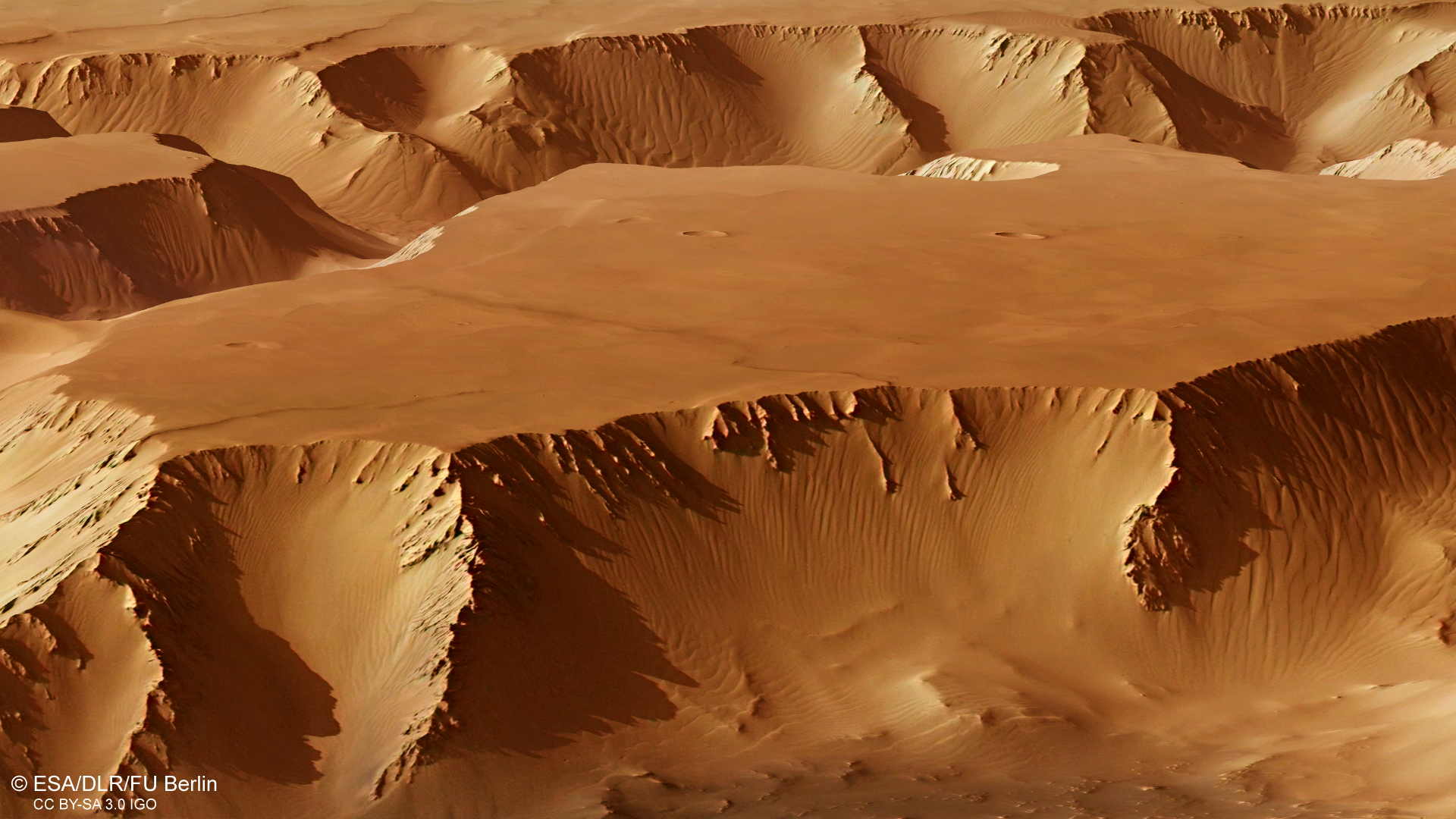 Quote:
This perspective view in Noctis Labyrinthus was generated from the main camera's stereo channels on ESA's Mars Express. It shows the beautiful details of landslides in the steep-sided walls of the flat-topped block in the foreground and in the valley walls in the background.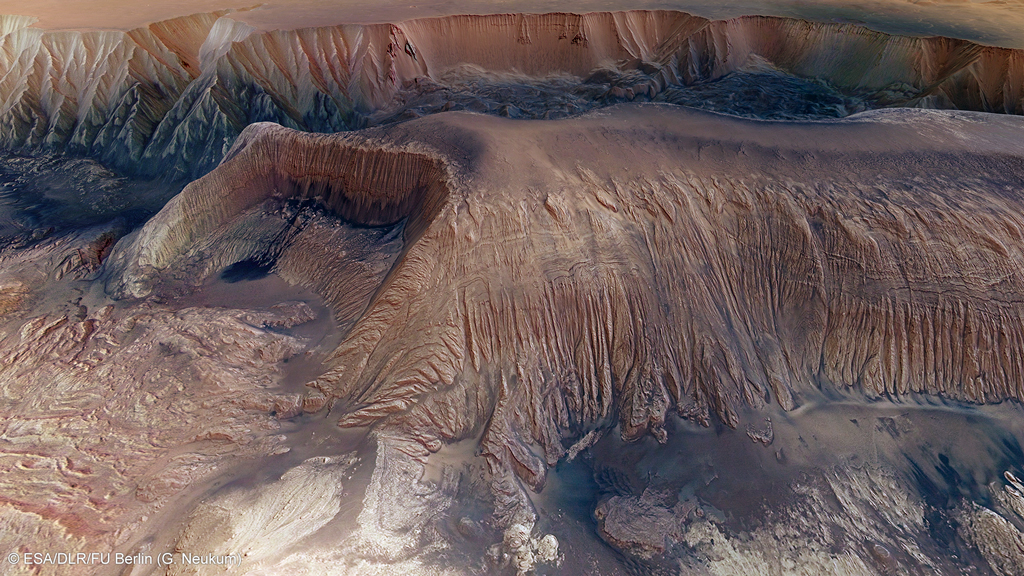 Quote:
A view of the stunning central mesa inside Hebes Chasma. A horseshoe-shaped chunk has been taken out of one side of the mound (left in this image); the material has slumped down onto the floor of the valley below. A dark patch appears to pool like spilt ink across the debris. It is most likely loose material that has slid down the walls from an intermediate layer. Melted ice could have played a role by weakening the rocks to create its flow-like appearance.
https://arstechnica.com/science/2018/06 ... -new-ways/
Posted:
Tue Jun 19, 2018 7:42 am
Quote:
Peggy Whitson, NASA's record-breaking astronaut, announces retirement
NASA's record-breaking astronaut, Peggy Whitson, retired Friday less than a year after returning from her last and longest spaceflight.
She's spent more time off the planet than any other American: 665 days over three space station missions. She's also the world's most experienced female spacewalker, with 10 under her spacesuit belt.
Whitson was the first woman to command the International Space Station, holding the position twice, and the oldest woman ever to fly in space. She was also the only woman to have served as chief of NASA's male-dominated astronaut corps.
Fellow astronauts called her a "space ninja."
"It's been the greatest honour to live out my lifelong dream of being a NASA Astronaut," Whitson said on Twitter, thanking "all who have supported me along the way."
http://www.cbc.ca/news/technology/peggy ... -1.4708376
Posted:
Tue Jun 19, 2018 7:44 am
Quote:
Researchers capture best ever evidence of rare black hole
ESA's XMM-Newton observatory has discovered the best-ever candidate for a very rare and elusive type of cosmic phenomenon: a medium-weight black hole in the process of tearing apart and feasting on a nearby star.
There are various types of black hole lurking throughout the Universe: massive stars create stellar-mass black holes when they die, while galaxies host supermassive black holes at their centres, with masses equivalent to millions or billions of Suns.
Lying between these extremes is a more retiring member of the black hole family: intermediate-mass black holes. Thought to be seeds that will eventually grow to become supermassive, these black holes are especially elusive, and thus very few robust candidates have ever been found.
Now, a team of researchers using data from ESA's XMM-Newton X-ray space observatory, as well as NASA's Chandra X-Ray Observatory and Swift X-Ray Telescope, has found a rare telltale sign of activity. They detected an enormous flare of radiation in the outskirts of a distant galaxy, thrown off as a star passed too close to a black hole and was subsequently devoured.
"This is incredibly exciting: this type of black hole hasn't been spotted so clearly before," says lead scientist Dacheng Lin of the University of New Hampshire, USA.
"A few candidates have been found, but on the whole they're extremely rare and very sought after. This is the best intermediate-mass black hole candidate observed so far."
Quote:
Data from NASA/ESA's Hubble Space Telescope (yellow-white) and NASA's Chandra X-ray Observatory (purple). The purple-white source in the lower left shows X-ray emission from the remains of a star that was ripped apart as it fell towards an intermediate mass black hole. The host galaxy of the black hole is located in the middle of the image. Credit: X-ray: NASA/CXC/UNH/D.Lin et al, Optical: NASA/ESA/STScI
https://phys.org/news/2018-06-capture-e ... -hole.html
| | | |
| --- | --- | --- |
| | Page 131 of 143 | [ 2136 posts ] |
Who is online
Users browsing this forum: No registered users and 2 guests