Author
Topic Options

Posted:

Fri Apr 12, 2019 10:02 am

DrCaleb wrote:

BartSimpson wrote:

raydan wrote:

I don't know about you guys, but I have naughty dreams about Katie Bouman, black holes and gravitational anomalies.

I agree...she

is

cute!

... and smart!

And can find hard to see things, which will help with some of you here I'm sure.
Posted:
Thu Apr 18, 2019 6:21 am
Quote:
Astronomers have spotted the universe's first molecule
The universe's very first molecule, thought to be created after the big bang, has been detected in space for the first time. Helium hydride (HeH), a combination of helium and hydrogen, was spotted some 3000 light-years from Earth by an instrument aboard the airborne Stratospheric Observatory for Infrared Astronomy (SOFIA), a telescope built into a converted 747 jet that flies above the opaque parts of Earth's atmosphere.
HeH has long been thought to mark the "dawn of chemistry," as the remnants of the big bang cooled to about 4000 K and ions began to team up with electrons to form neutral atoms. Researchers believe that in that primordial gas, neutral helium reacted with hydrogen ions to form the first chemical bond joining the very first molecule.
https://www.sciencemag.org/news/2019/04 ... t-molecule
Helium is the chemical opposite of Hydrogen, even though they are right beside each other on the Periodic Table. Hydrogen reacts with anything, Helium reacts with nothing. Helium is quite content to not share electrons with it's neighbours. The only time Helium would react with anything, would be if it is extremely hot, like when the plasma of the Big Bang was cooling down.
Posted:
Wed Apr 24, 2019 9:24 am
Quote:
Marsquake! NASA's InSight Lander Feels Its 1st Red Planet Tremor
Scientists just felt the Red Planet move under their feet — robotically from millions of miles away, on the stark surface of Mars.
On April 6, NASA's InSight lander sensed its first confirmed marsquake, a phenomenon scientists suspected, but couldn't confirm, occurred on the neighboring planet. Measuring the Martian equivalent of earthquakes, seismic waves traveling through the interior of the planet, was among the lander's key science goals.
"We've been waiting months for our first marsquake," Philippe Lognonné, the principal investigator for the seismometer instrument, said in a statement released by the French space agency, which runs the instrument with the national research center. "It's so exciting to finally have proof that Mars is still seismically active."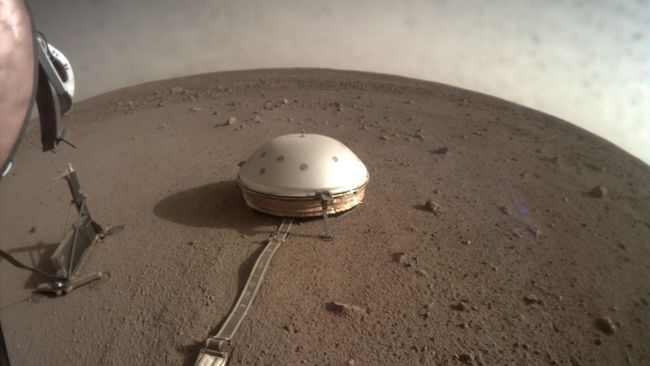 https://www.space.com/insight-mars-land ... quake.html
Posted:
Tue Apr 30, 2019 6:48 am
Quote:
Astronomers discover rapidly changing jet from black hole
An international team of astronomers, including researchers at
the University of Alberta
, discovered rapidly swinging jets emitted from a black hole, a behaviour never seen before.
"(When) we have a black hole and a nearby star, the gravity of the black hole pulls gas from the star into a disk which collapses inward," explained U of A astrophysicist Gregory Sivakoff. "And when it 'feeds' in this way, the black hole can emit jets of material."
The researchers used a network of 10 radio telescopes called the Very Long Baseline Array to observe the black hole V404 Cygni, almost 8,000 light-years from Earth, during an outburst of these jets in 2015.
The results show the jets from the black hole wobble around on a much faster time scale than scientists have seen to date—changing their orientation in a matter of hours.
Researchers had previously thought that jets emitted from black holes went in similar directions—but when they took a closer look at Cygni, they found something unexpected.
"What's different in V404 Cygni is that we think the disk of material and the black hole are misaligned," said lead researcher James Miller-Jones, associate professor from the Curtin University node of the International Centre for Radio Astronomy Research.
"This appears to be causing the inner part of the disk to wobble like a spinning top and fire jets out in different directions as it changes orientation."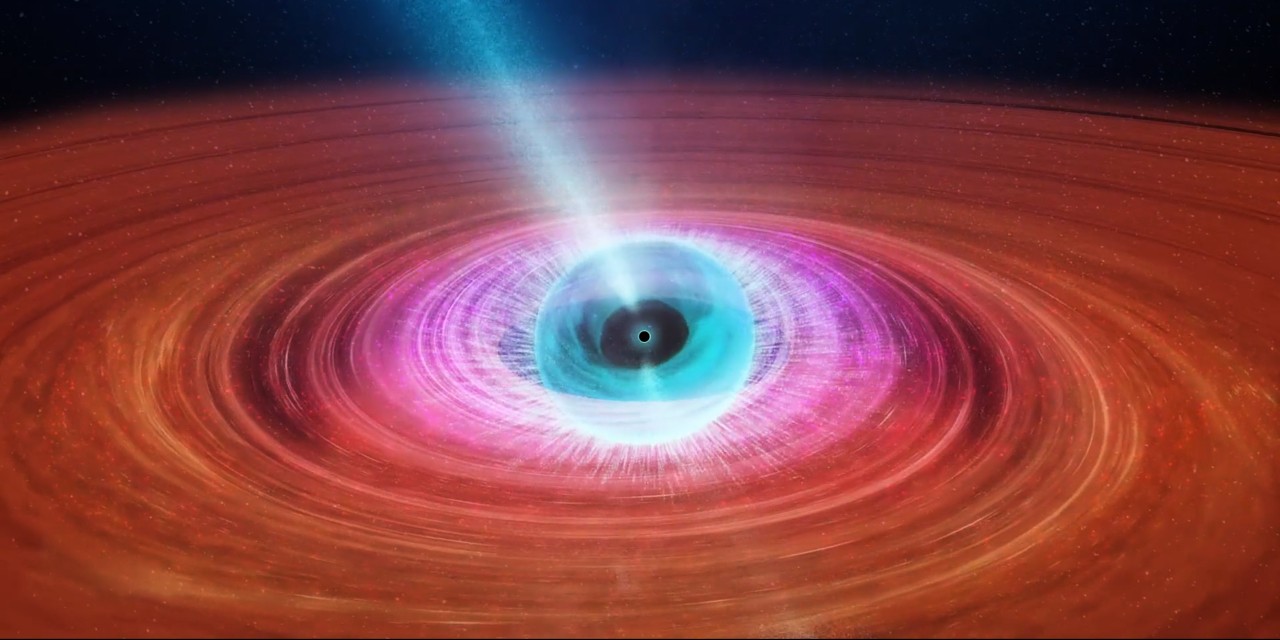 Quote:
Conceptual image showing jets emanating from the black hole V404 Cygni. Material from a nearby star spirals in toward the black hole, whose inner regions are puffed up by intense radiation. The spinning black hole causes the inner disk to wobble like a spinning top, redirecting the jets as it does so. (Image: ICRAR)
https://www.folio.ca/astronomers-discov ... lack-hole/
Bolding of my Alma Mater, by me.
Posted:
Tue Apr 30, 2019 7:27 am
Quote:
SpaceX cuts broadband-satellite altitude in half to prevent space debris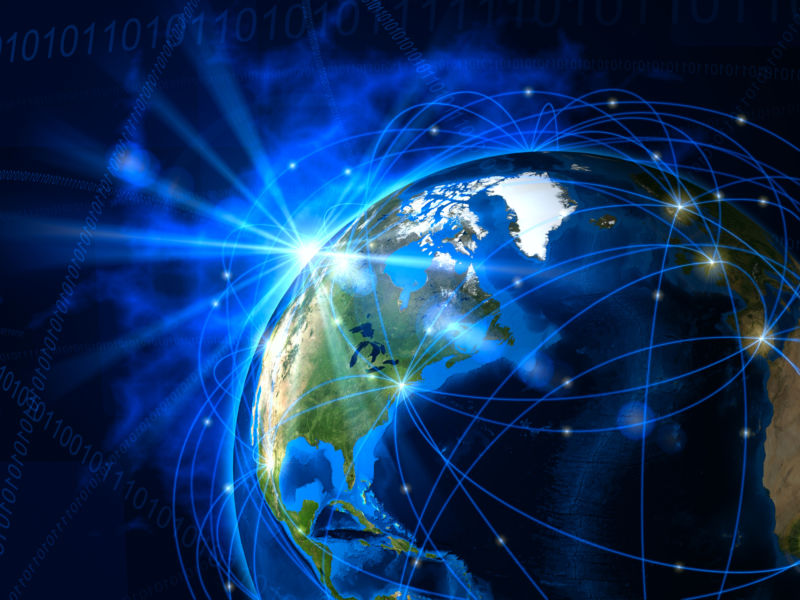 SpaceX has received Federal Communications Commission approval to halve the orbital altitude of more than 1,500 planned broadband satellites in order to lower the risk of space debris and improve latency.
SpaceX's satellite project, named Starlink, aims to provide high-speed, low-latency broadband around the world. In a statement on the new FCC approval, SpaceX said that "Starlink production is well underway, and the first group of satellites have already arrived at the launch site for processing."
SpaceX last year received FCC approval to launch 4,425 low-Earth-orbit satellites at several different altitudes between 1,110km to 1,325km. However, the FCC approval was contingent on SpaceX filing a more detailed debris mitigation plan.
As part of its plan to prevent space debris, SpaceX later asked for permission to operate 1,584 of those satellites at an altitude of 550km instead of the previously authorized 1,150km. The FCC approved the request in an order on Friday but pointed out that SpaceX still has to file a detailed debris mitigation plan for the rest of the satellites.
"Given the atmospheric drag at this lower altitude, this relocation will significantly enhance space safety by ensuring that any orbital debris will quickly re-enter and demise in the atmosphere," SpaceX told the FCC in November 2018 in its application for a license modification.
At the lower altitude, "any orbital debris will undergo rapid atmospheric re-entry and demise, even in the unlikely event that a spacecraft fails in orbit." (SpaceX is designing its satellites to burn up completely during atmospheric re-entry in order to prevent physical harm from falling objects.)
Satellites orbiting at 1,150 km will take "hundreds of years to enter the Earth's atmosphere," but a SpaceX satellite "will take less than five years (even under worst-case assumptions) if it starts at an altitude of 550 km," the company said.
The lower altitude will bring an advantage to broadband users, SpaceX explained. "By operating closer to the Earth, SpaceX would also reduce the latency of its communications signals to as low as 15 milliseconds, at which point it would be virtually unnoticeable to almost all users," the company said. (SpaceX has said latency from an altitude of 1,150km would be 25ms to 35ms.)
https://arstechnica.com/tech-policy/201 ... r-latency/
Posted:
Thu May 02, 2019 4:07 pm
NASA: Giant 'God of Chaos' Asteroid Will Fly Past Earth in 2029
Quote:
In 2029, a massive asteroid called 99942 Apophis will fly past our planet at an approximate distance of 19,000 miles within the distance of some orbiting spacecraft. Even though this event is expected to occur 10 years from now, NASA and the asteroid research community are taking action now to plan accordingly.

On April 30, the asteroid, which is 1,110 feet in width, was the main topic of a session at the 2019 International Academy of Astronautics (IAA) Planetary Defense Conference in College Park, Maryland, where scientists discussed potential observation strategies, exploration missions, and encounter preparation, Newsweek reported.

"The Apophis close approach in 2029 will be an incredible opportunity for science," Marina Brozovic, a radar scientist at NASA's Jet Propulsion Laboratory (JPL) in Pasadena, California, said in a press statement. "We'll observe the asteroid with both optical and radar telescopes. With radar observations, we might be able to see surface details that are only a few meters in size."

Apophis, which is named after the Egyptian god of chaos, is a rare research opportunity because scientists say most asteroids that pass near our planet aren't more than 30 feet wide, Fox News noted. The asteroid was originally discovered in 2004 by astronomers at the Kitt Peak National Observatory, which is located in Arizona. The conference session also addressed why it's important to study the space rock's interior and how Earth's gravity might impact it.

"We already know that the close encounter with Earth will change Apophis' orbit, but our models also show the close approach could change the way this asteroid spins, and it is possible that there will be some surface changes, like small avalanches," Davide Farnocchia, an astronomer at JPL's Center for Near Earth Objects Studies (CNEOS), said in the press statement.

On April 13, 2029, the asteroid will be visible to the naked eye, and appear like a moving star over the sky in the Southern Hemisphere, according to NASA. It will start its journey in Australia, fly over the Atlantic Ocean in 60 minutes, and reach the West Coast of the U.S. in the early evening. During this timeframe, scientists will be able to make key observations of the space rock, including its size, shape, and what materials it's possibly made of.

In the meantime, NASA and the asteroid research community, are formulating a planetary defense strategy, so if the asteroid moves closer to our planet, everyone can be prepared in the best way possible.

"We have 15 years of optical and radar tracking data on Apophis and so we have a very precise estimate of its orbit through the 2029 encounter with the Earth. The orbit of Apophis after the 2029 encounter has a higher degree of uncertainty, but one that will be reduced by tracking data collected during the next decade," Farnocchia told Newsweek. "While we cannot yet completely rule out a collision of Apophis after 2060, those chances are extremely small, less than 1 in 100,000."

https://www.geek.com/news/nasa-giant-god-of-chaos-asteroid-will-fly-past-earth-in-2029-1785300/
Posted:
Thu May 09, 2019 10:32 am
More Mars news
Quote:
Watching the Martian clouds roll by is apparently a good way to pass time if you're a NASA robot hanging out on the surface of the red planet just listening for Marsquakes and hammering away at buried rocks.

The Mars Insight lander sent back the above photo from its perch in the flatlands of Elysium Planitia showing some drifting clouds at sunset on April 25.

We think of Mars as being largely cold, dead and dry, but we were all taught that clouds are made of water vapor: water vapor that eventually falls to the surface as rain or snow. And yet, there's neither on Mars, so what gives here?
https://www.cnet.com/news/nasas-insight ... ever-rain/
| | | |
| --- | --- | --- |
| | Page 145 of 158 | [ 2365 posts ] |
Who is online
Users browsing this forum: No registered users and 2 guests