Day 4- Seattle/Vancouver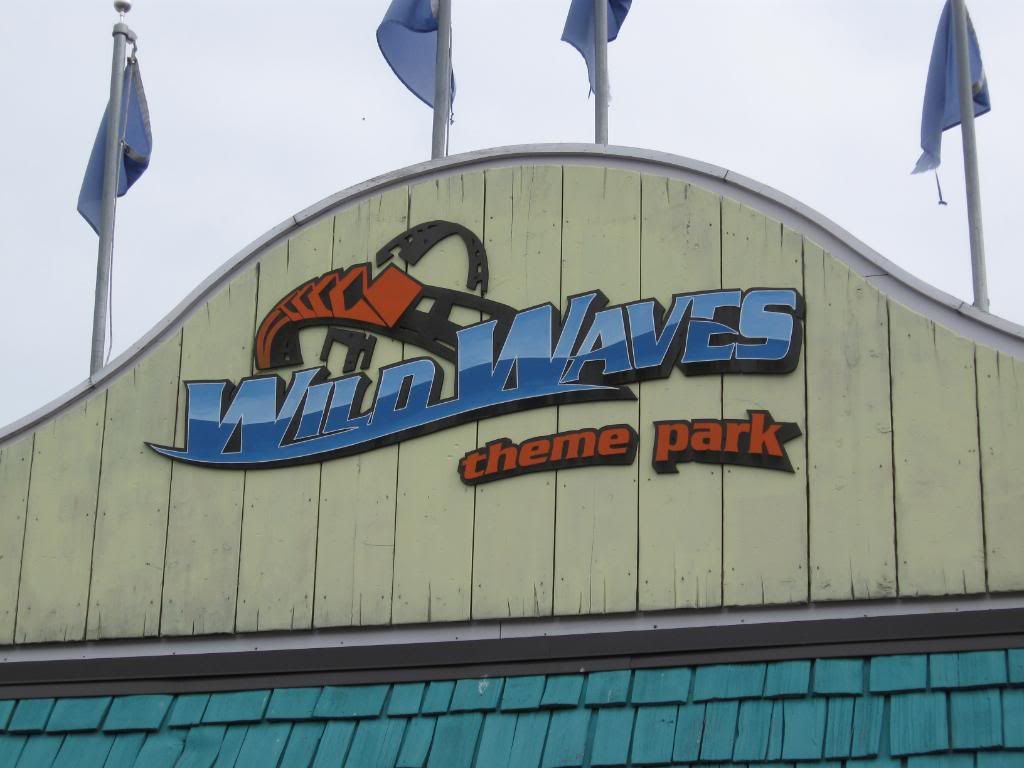 After yet another hellish drive through the night we got to Wild Waves park.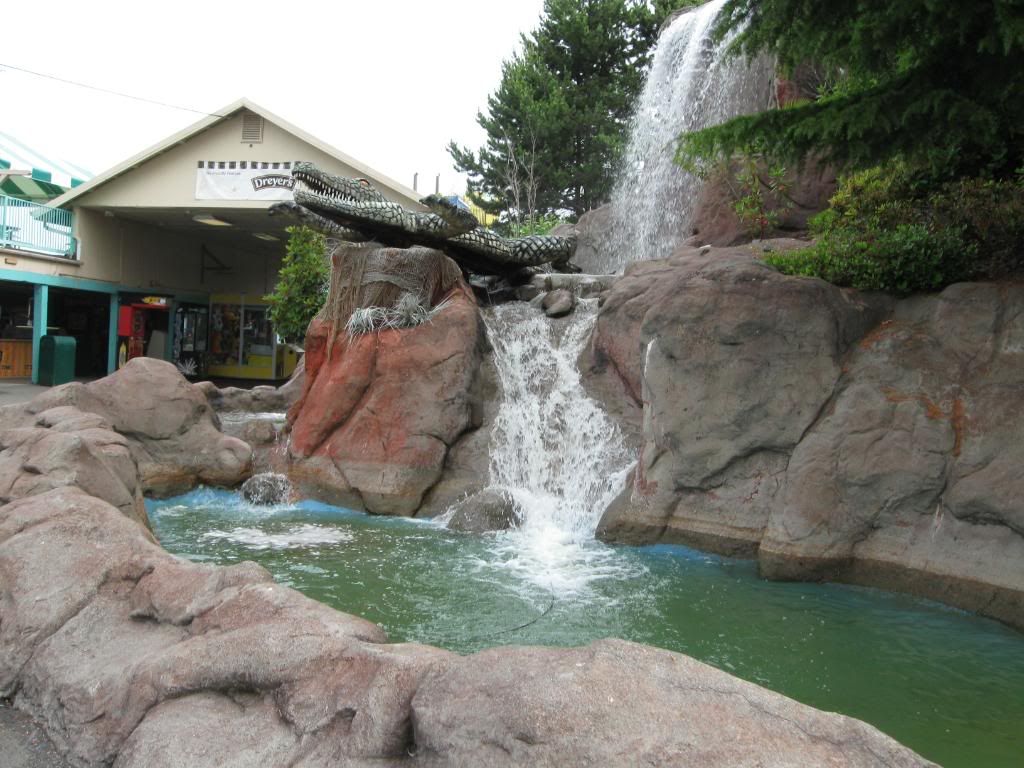 For it being a sold property of "Six Flags" there water park looked very nice.
One of the coolest waterslides I have ever seen.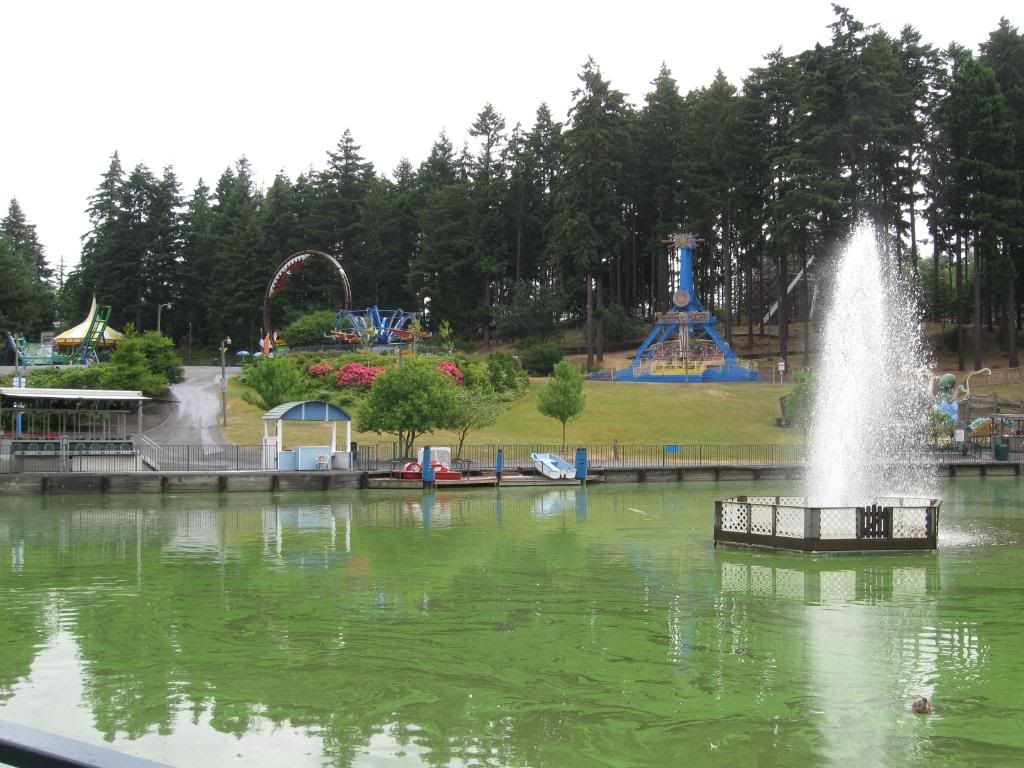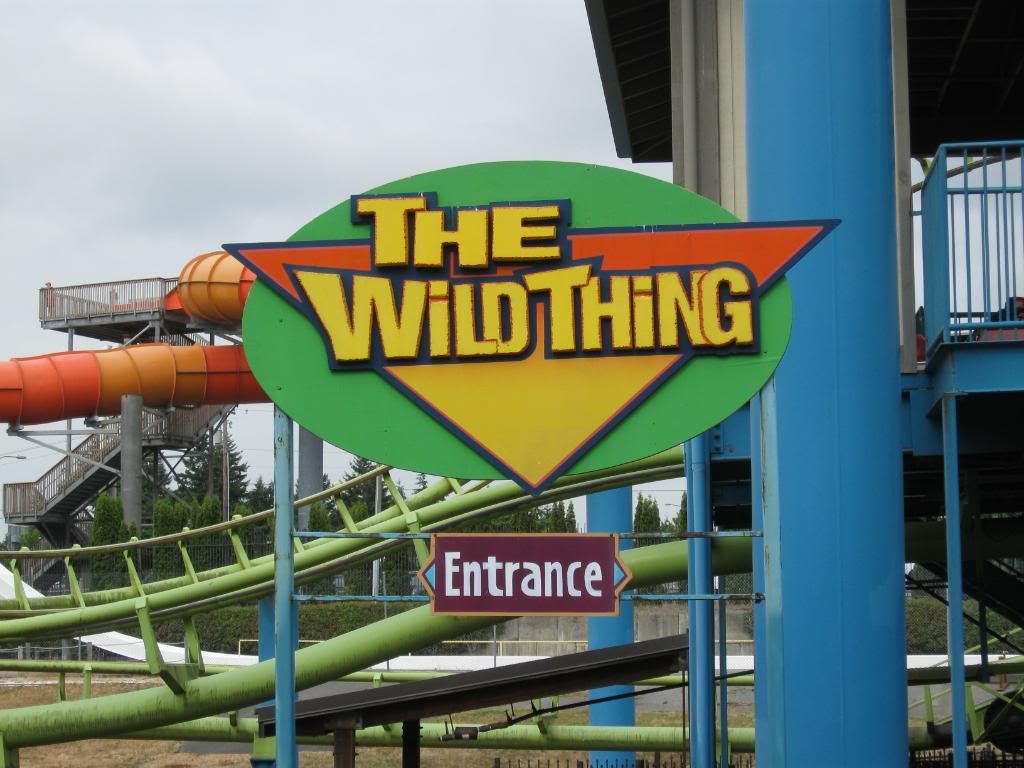 Indeed
wow....havent been on one of these before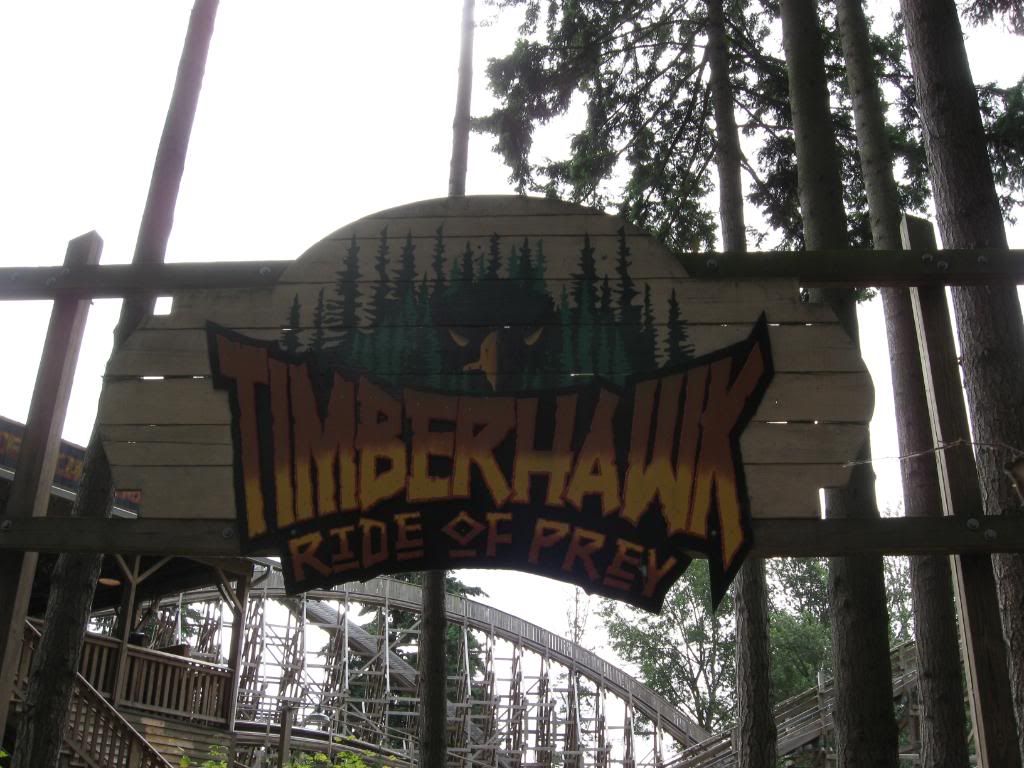 A wooden coaster made by S&S Mfg.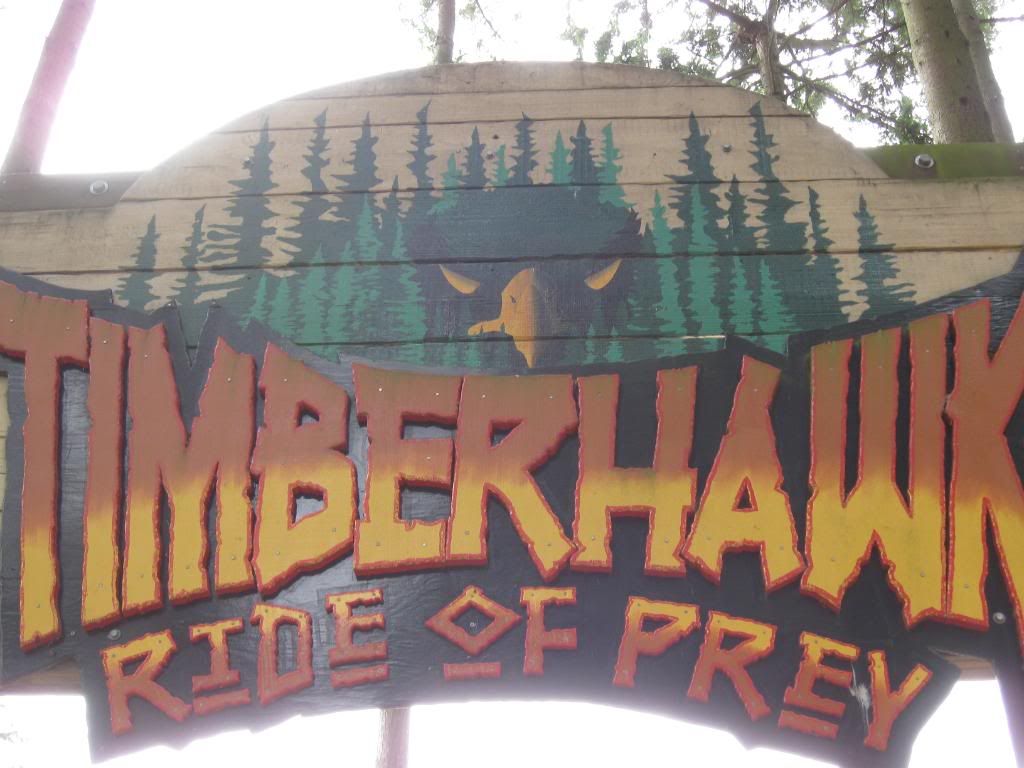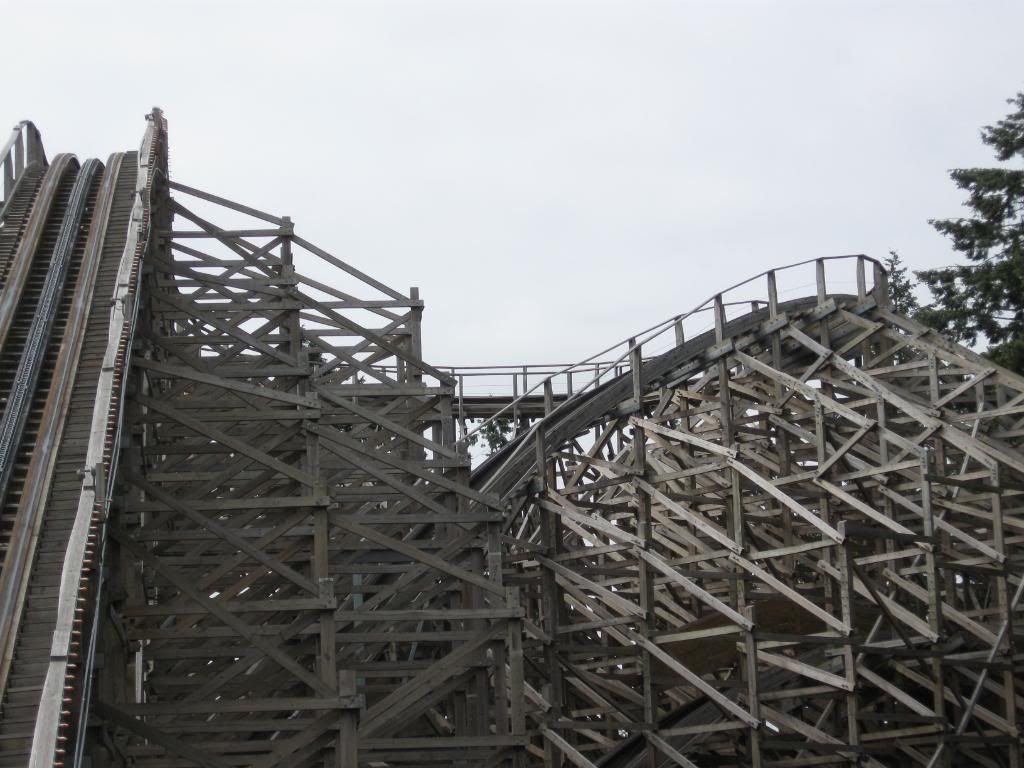 looks...eh...decent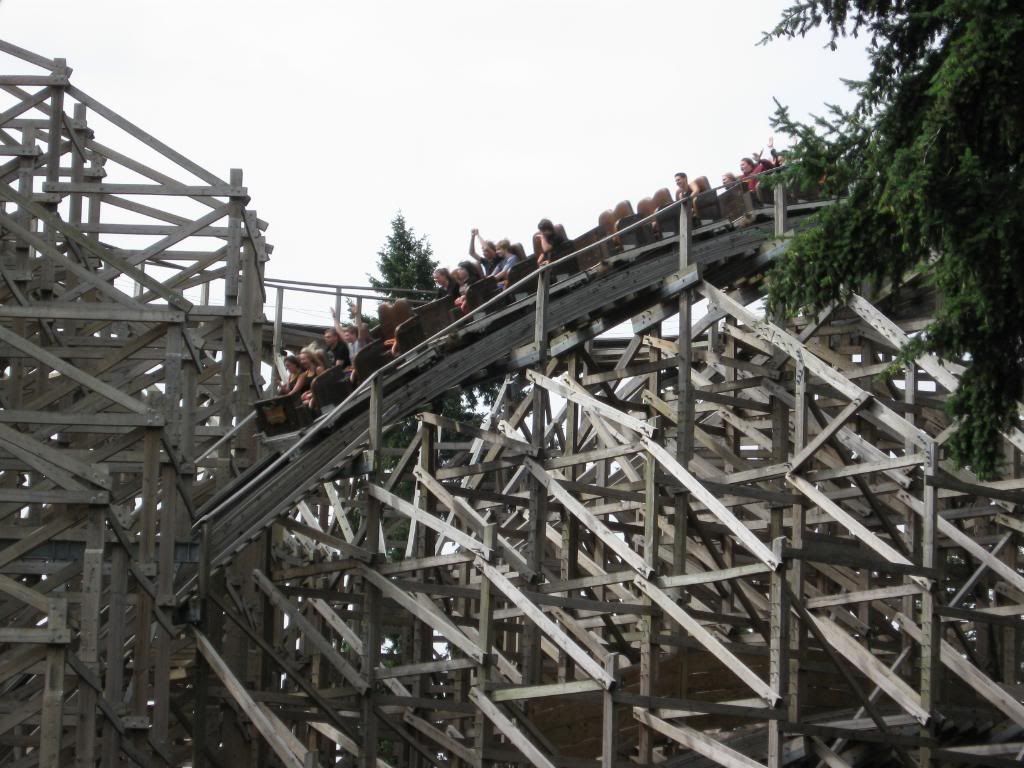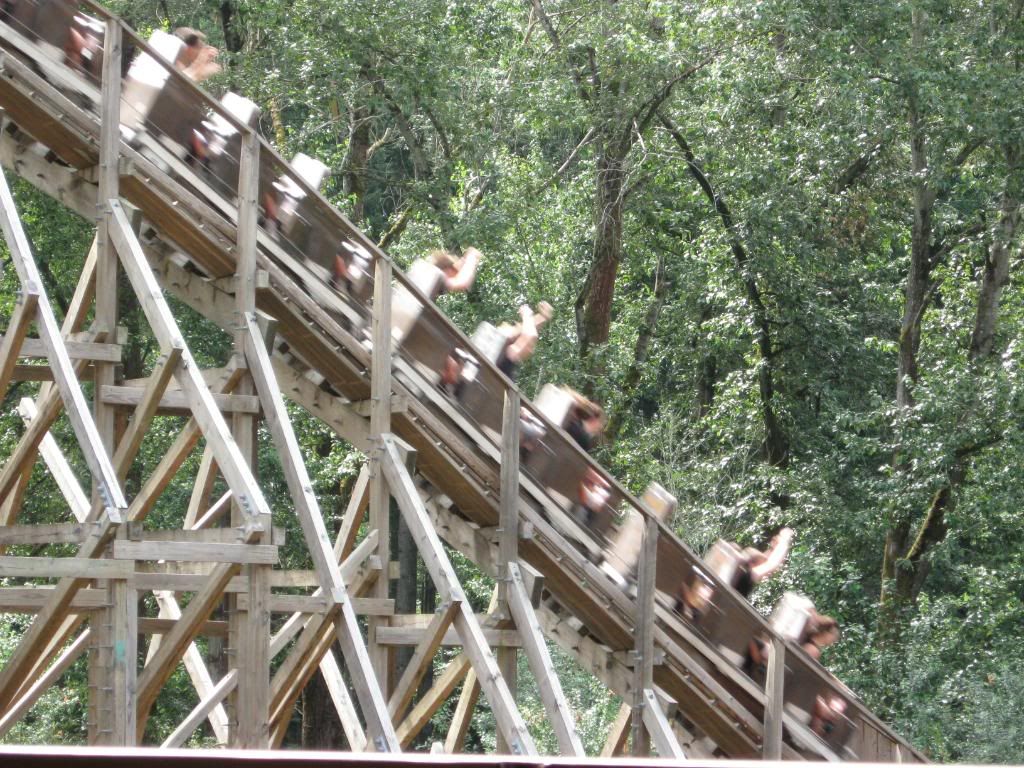 This is actually very fun, since every other one I have seen is usually up "up-charge" attraction.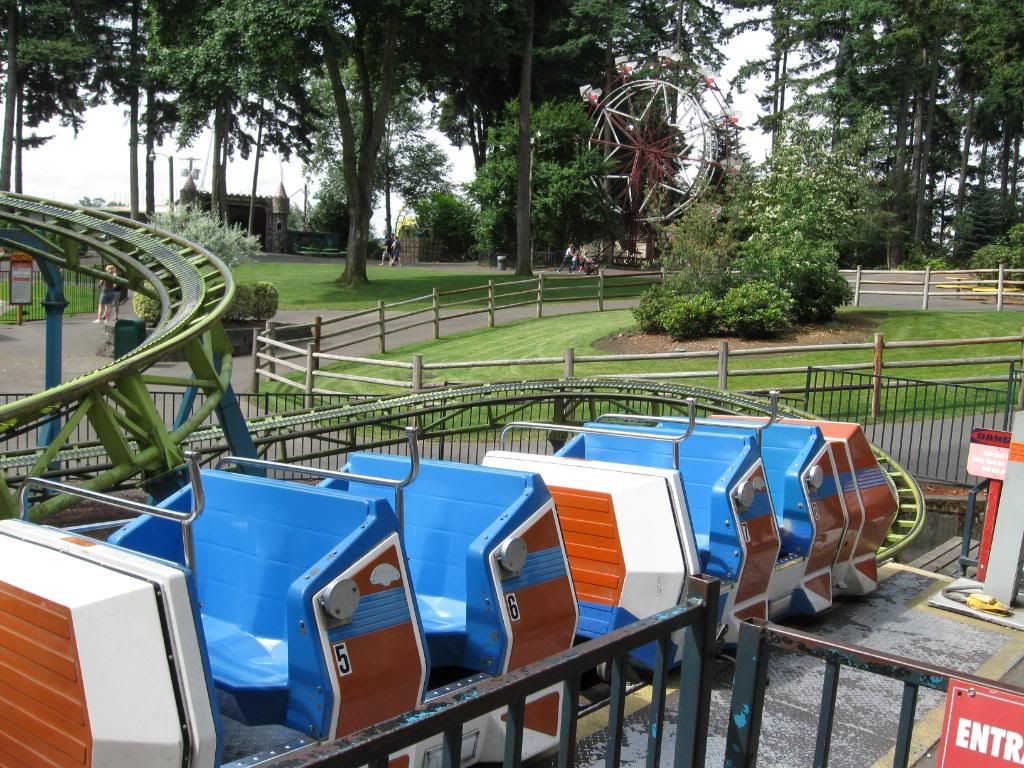 Credit...
I havent showered the last day, and it was hot....so I figured what the hell.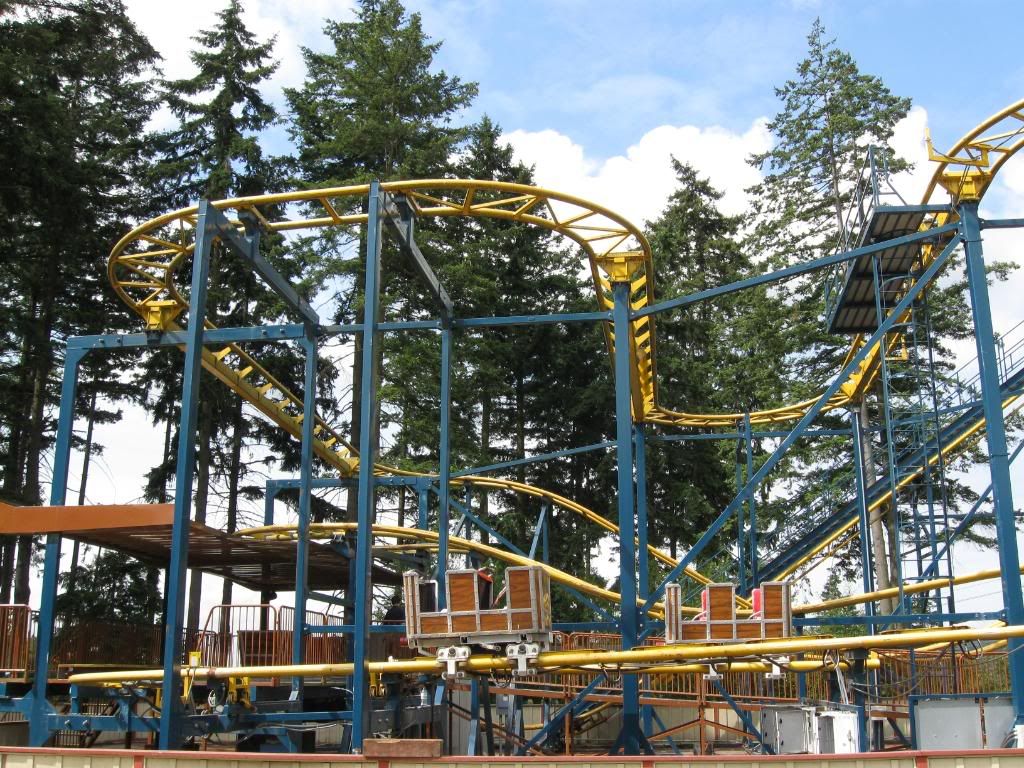 Closed coaster...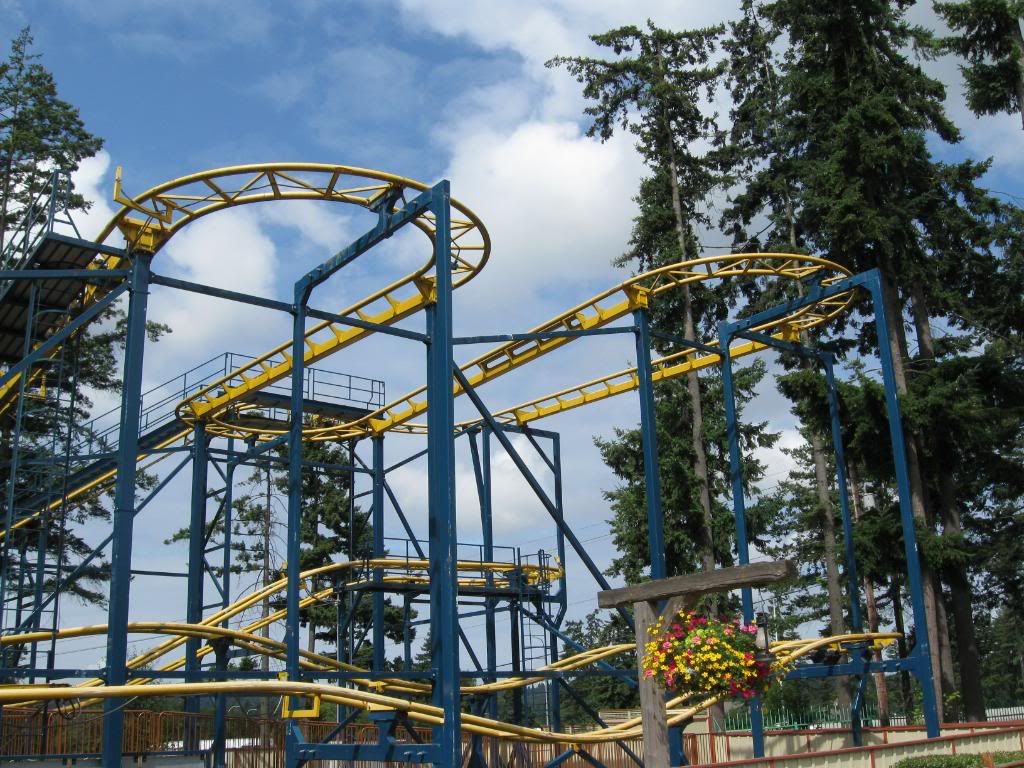 Not a big deal it was closed, i have been on 5 of the same clones before...nothing unique.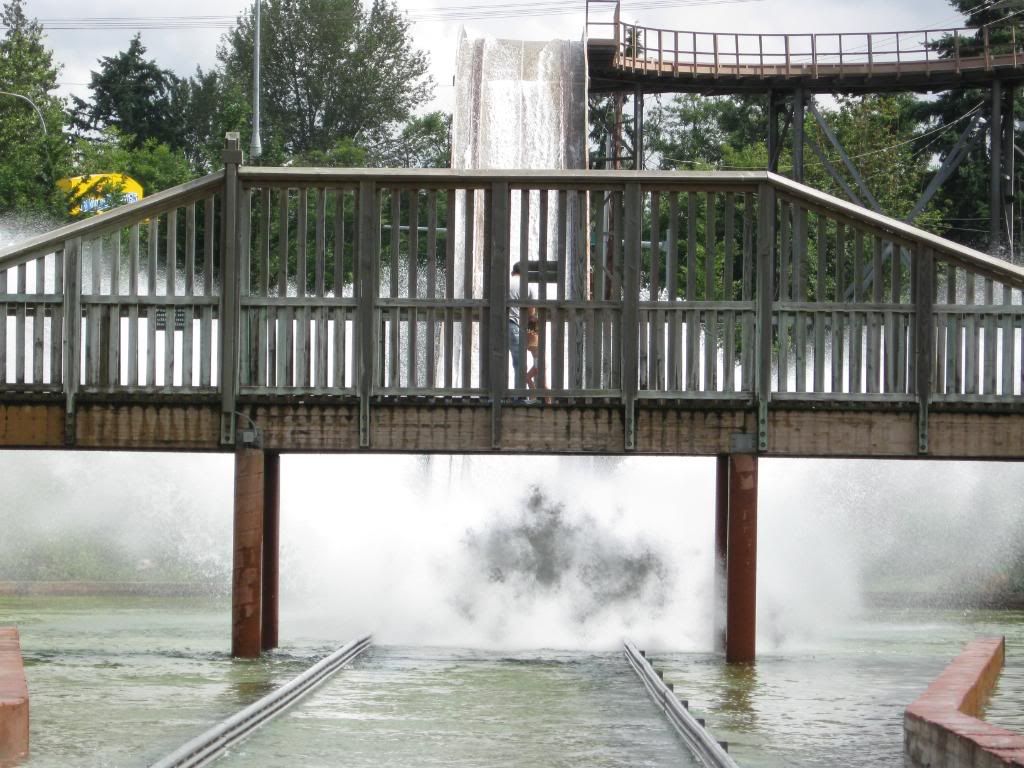 Looks like I going to get wet...blessing or a burden...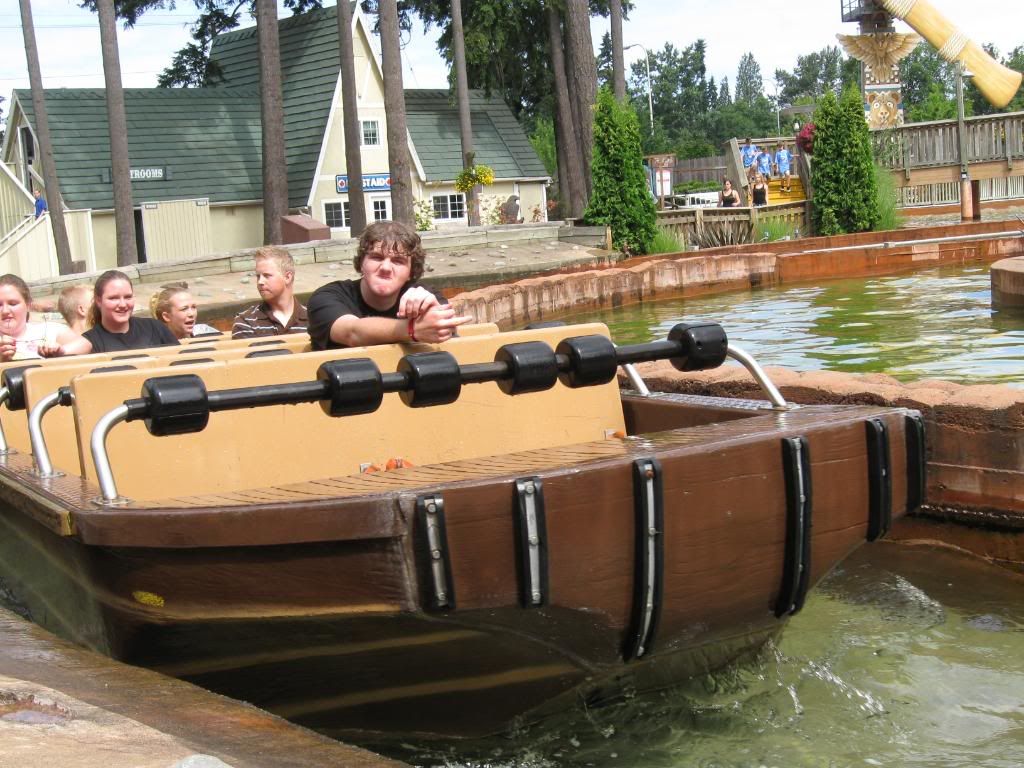 Only got my face and feet wet....not happy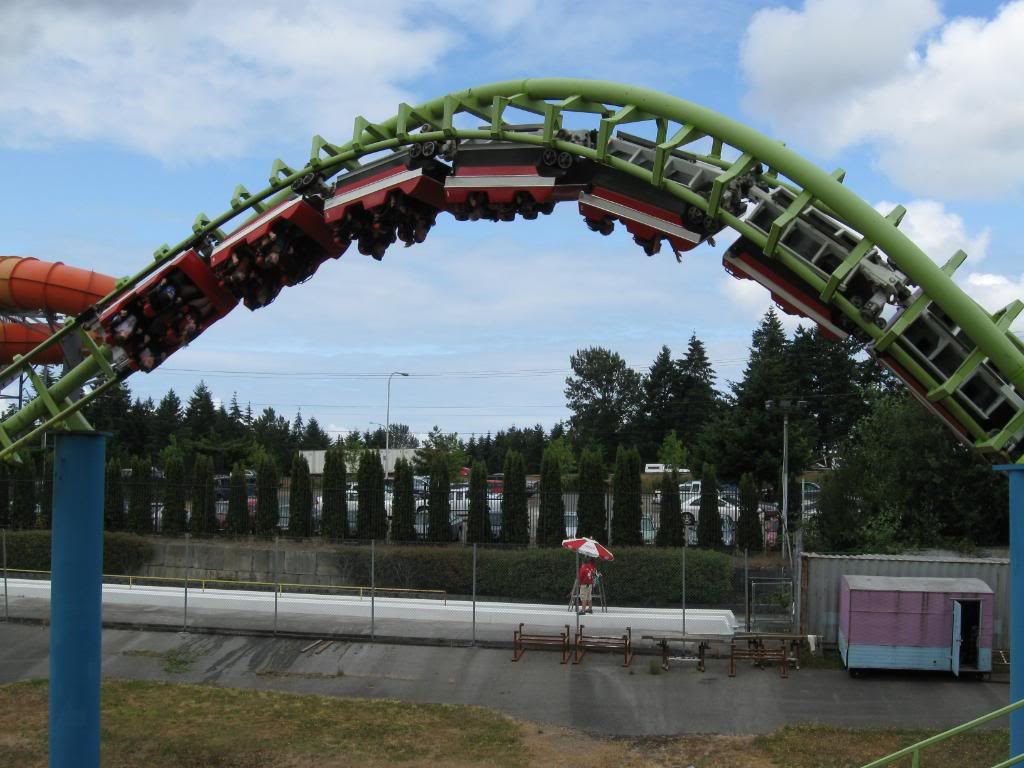 Back to "Wild Thing"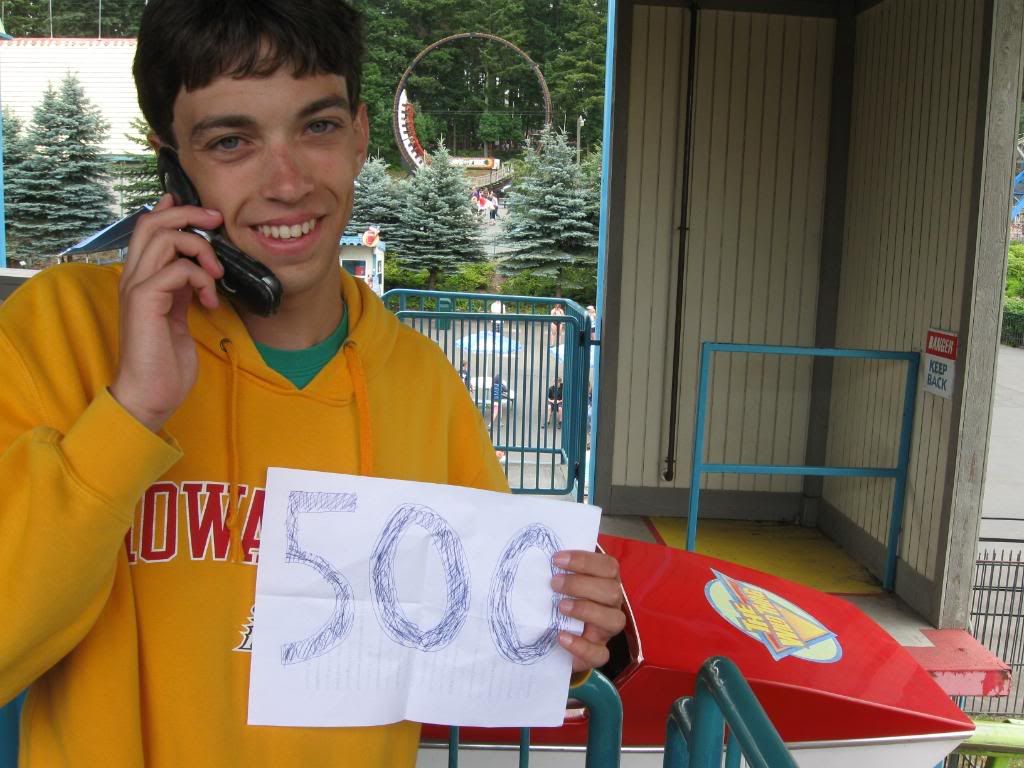 It was my friends 500th different coaster, signage with picture is a must.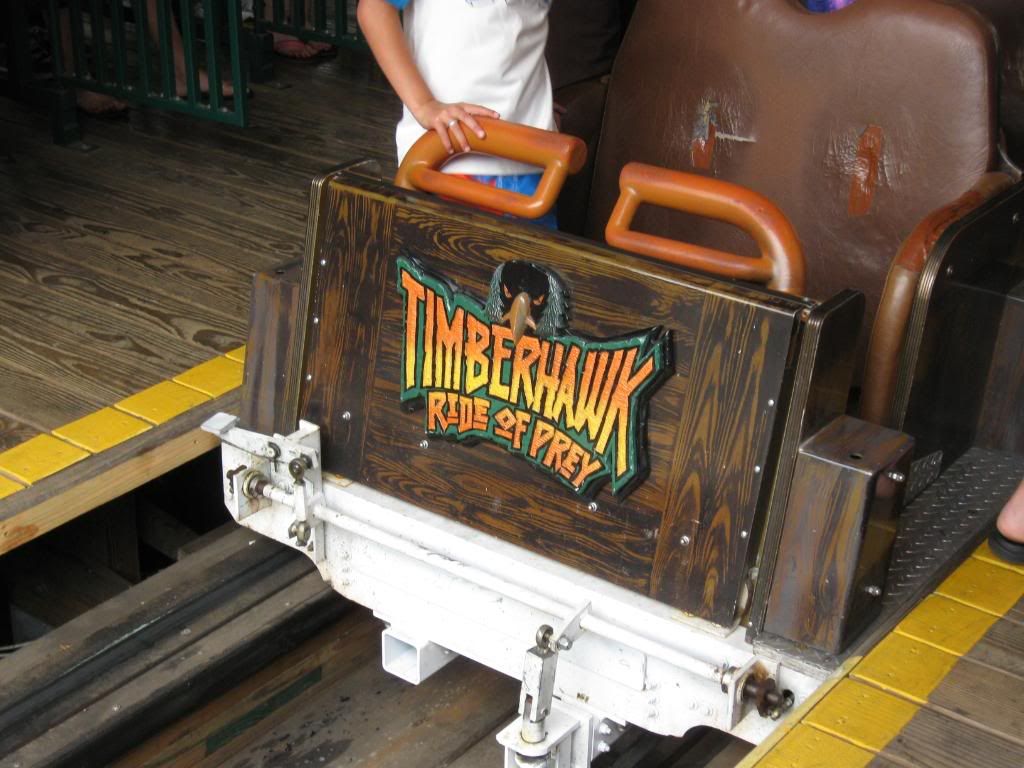 Back to Timberhawk.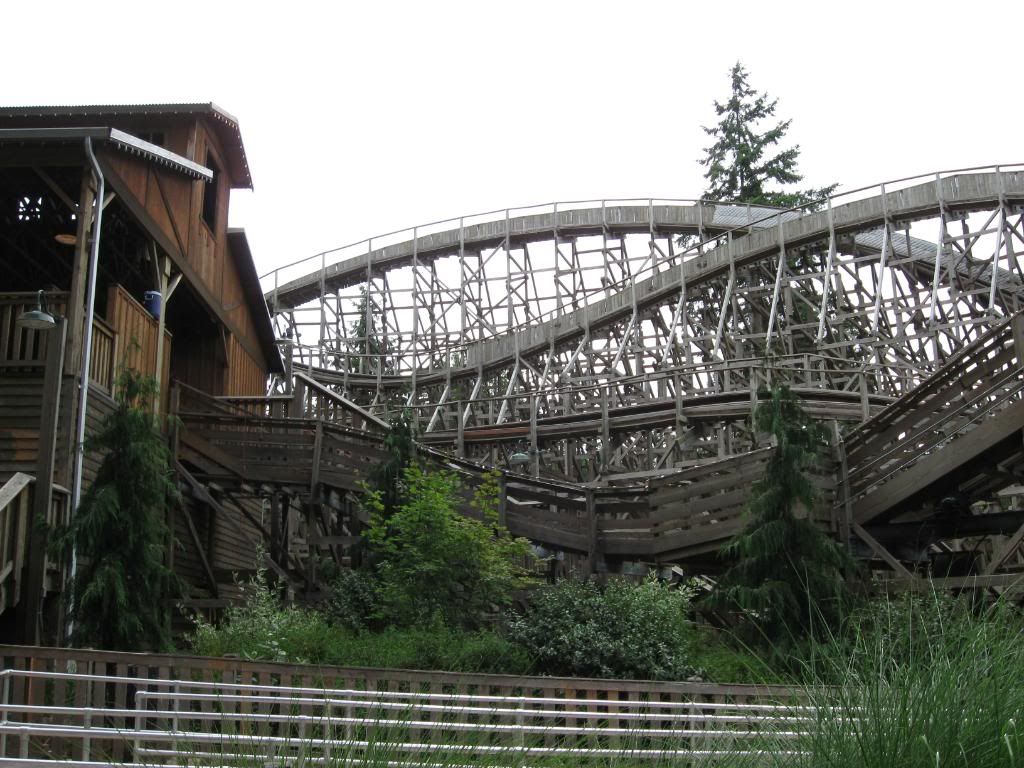 The ride would be better if the hills were lower so it would have some airtime.
First traffic of the trip, going into Seattle.
Theres the space needle...although the CN tower is taller.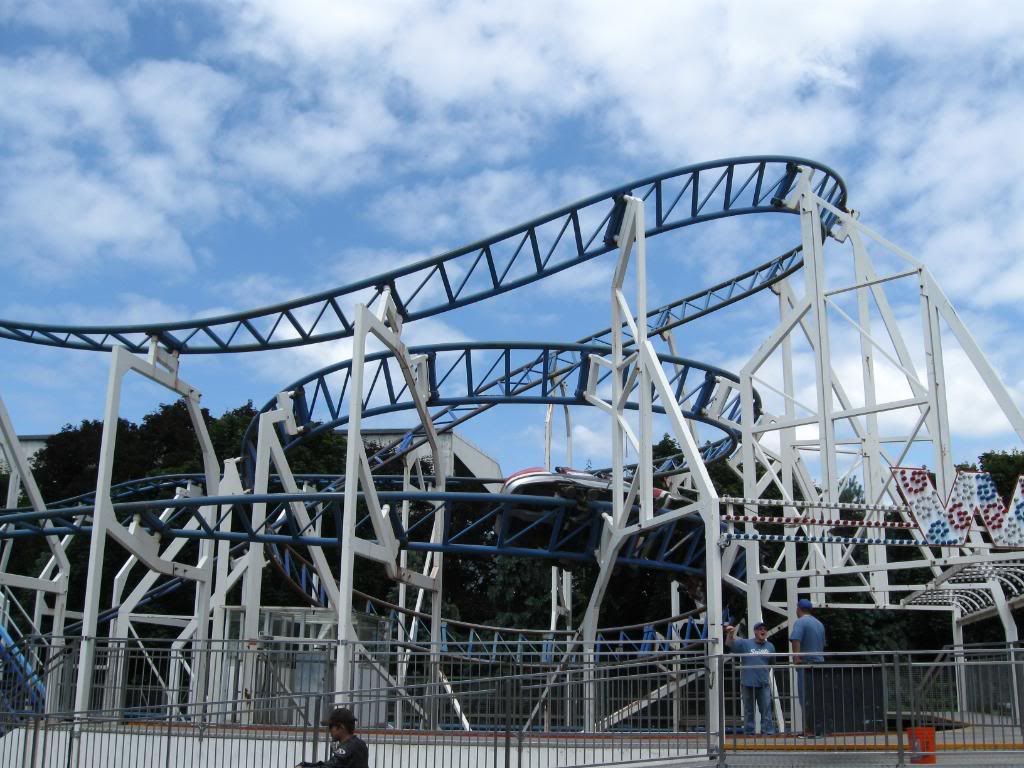 They had a windstorm here. The last windstorm I rode gave me bruises from the fucking metal lap bar. This one wasn't too bad.
This dive hurts a lot!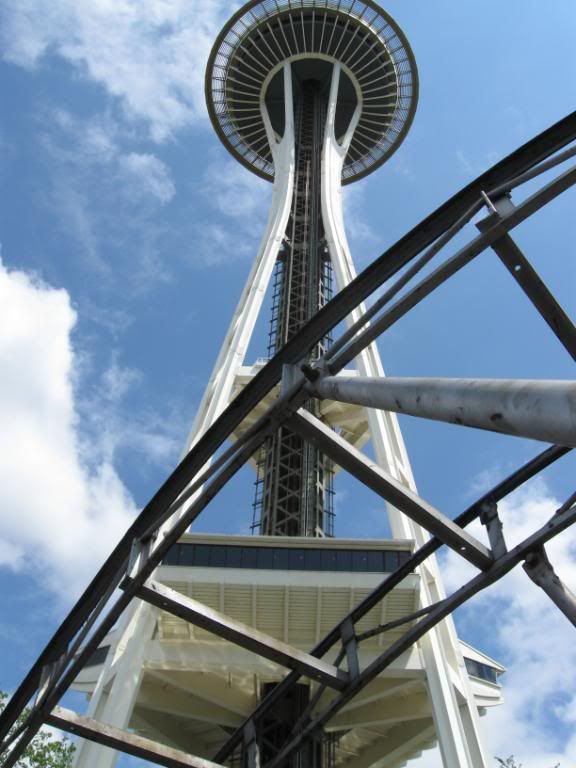 Heres the little dipper under the needle...just rode on 2 days earlier in South Dakota.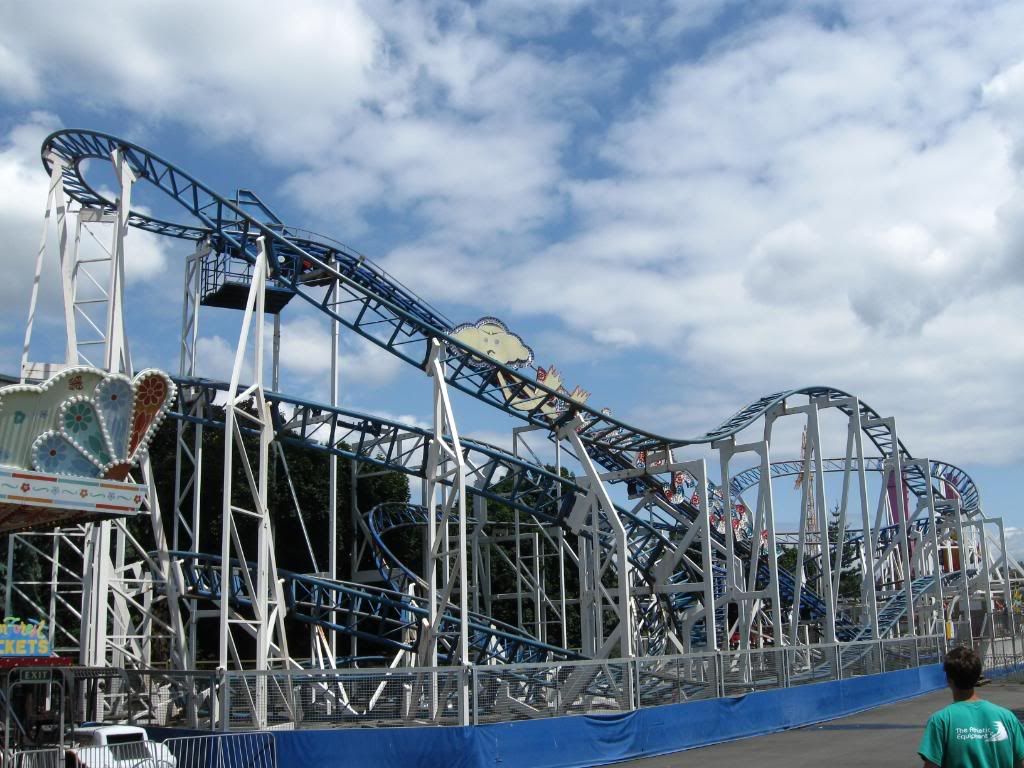 You can just hear the people screaming "oh my boobs" "oh my fucking god my legs"!!!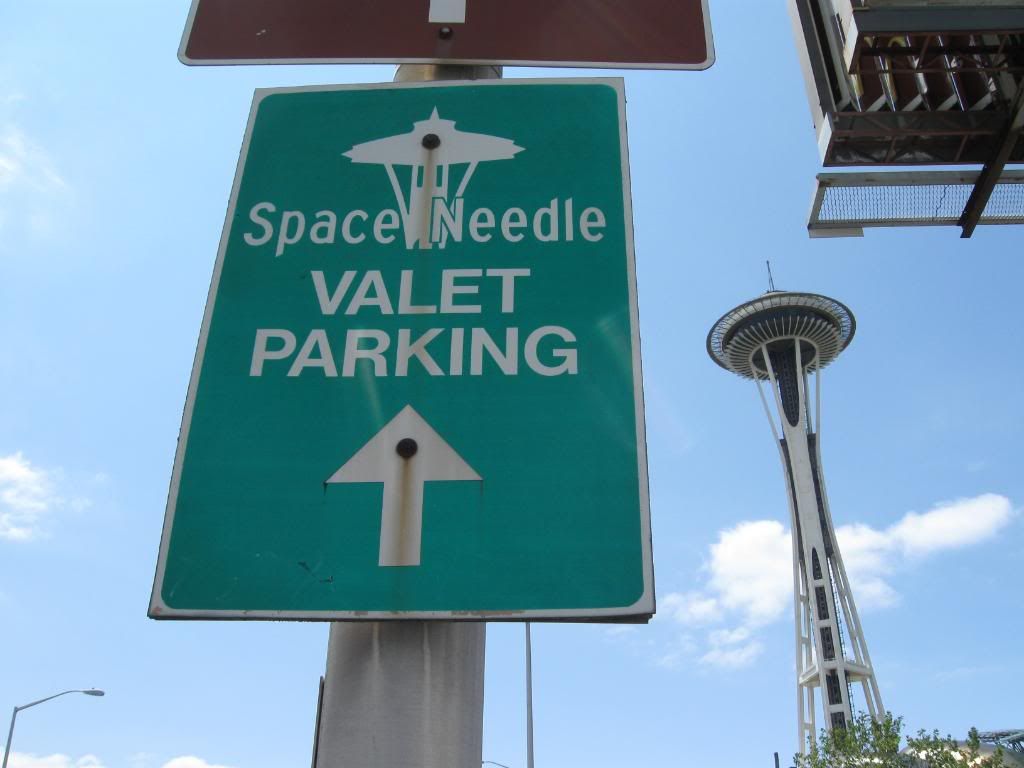 Vallet parking is good if you want to pay $40
We left Seattle and we were on our way to Vancouver!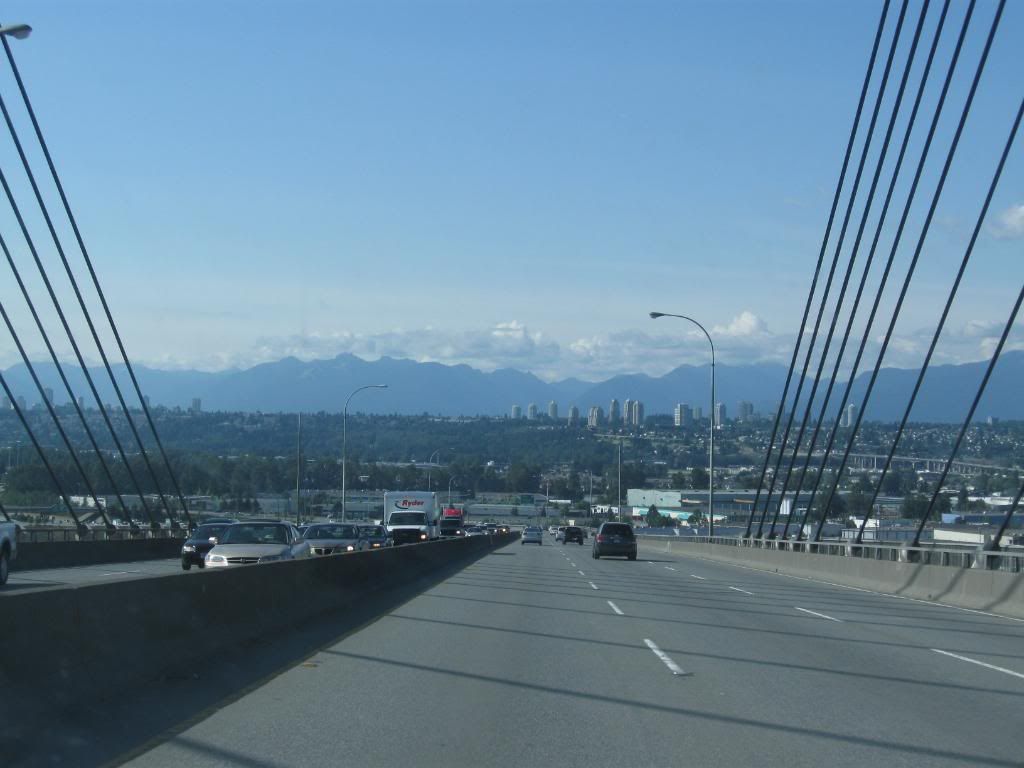 There it is!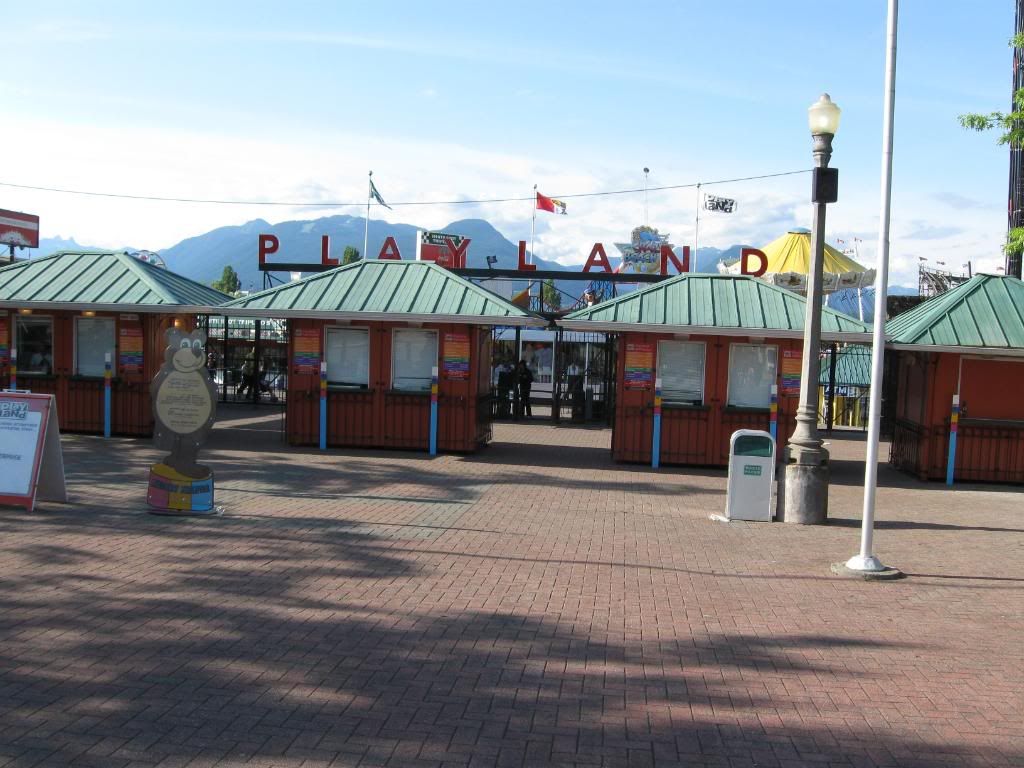 Heres a drive by pic of Playland. The park closes in 1 hour....shit....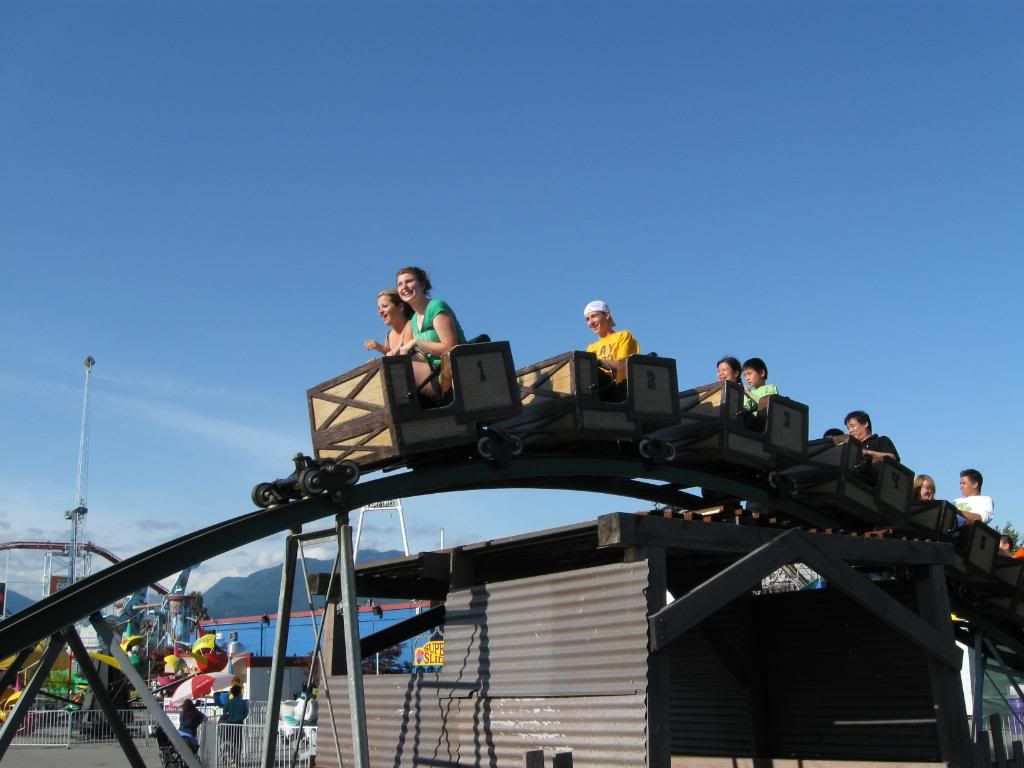 First priority!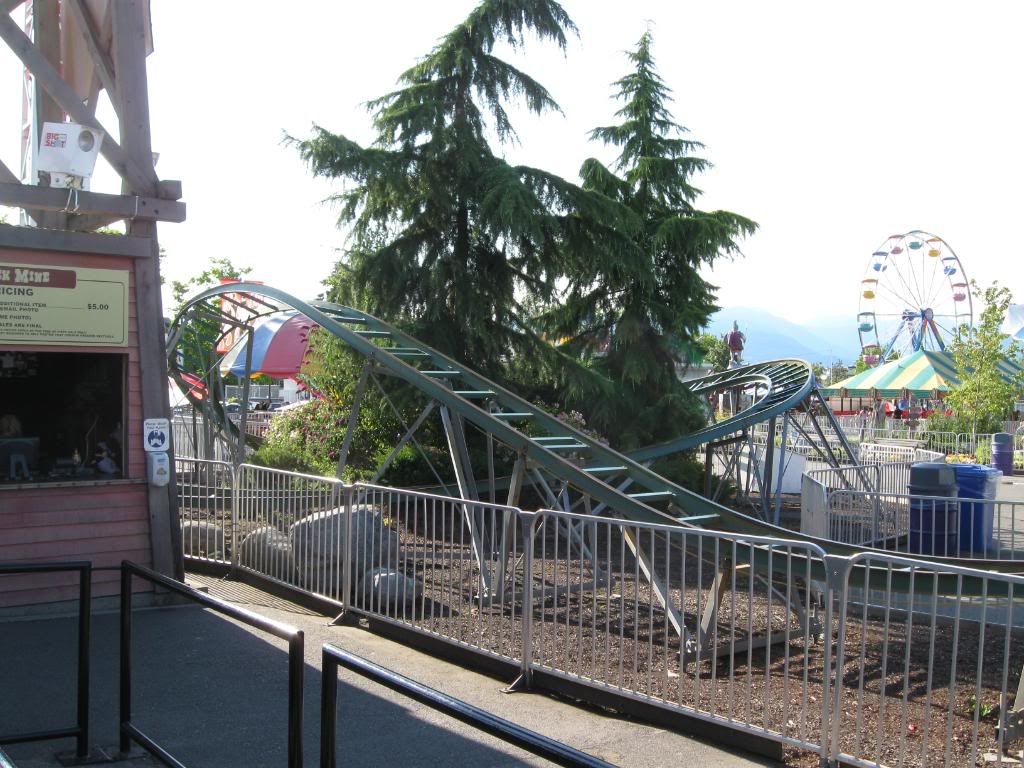 It was a fun "Miller" coaster. Although there all the same.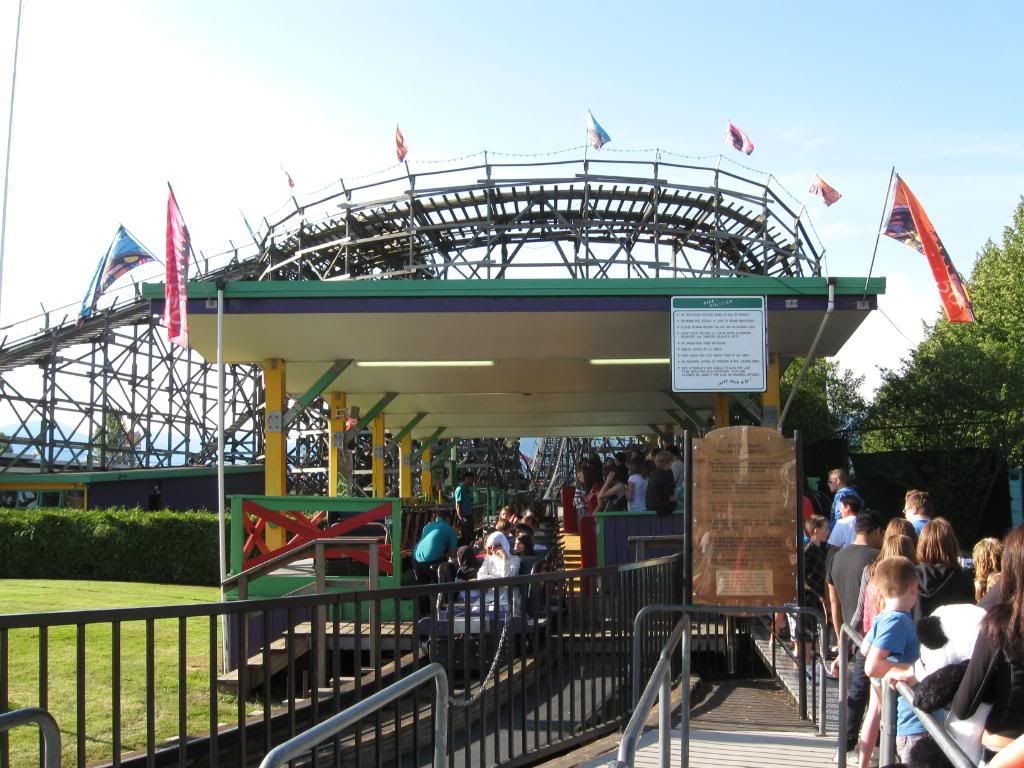 Oh yeah...the "coaster"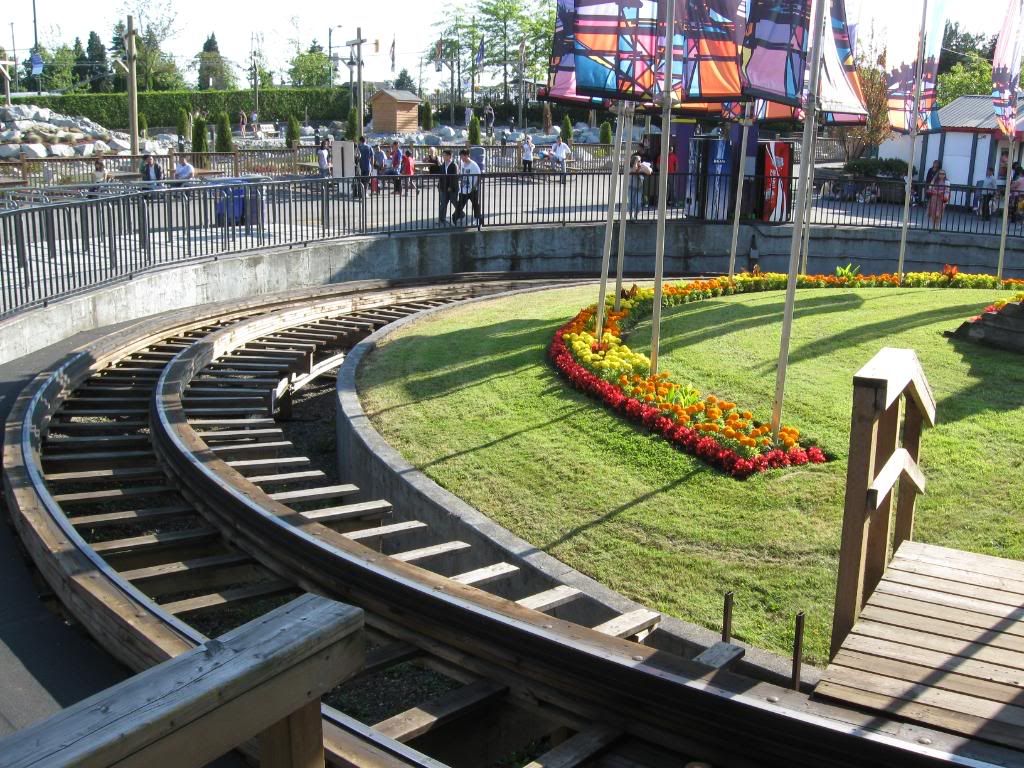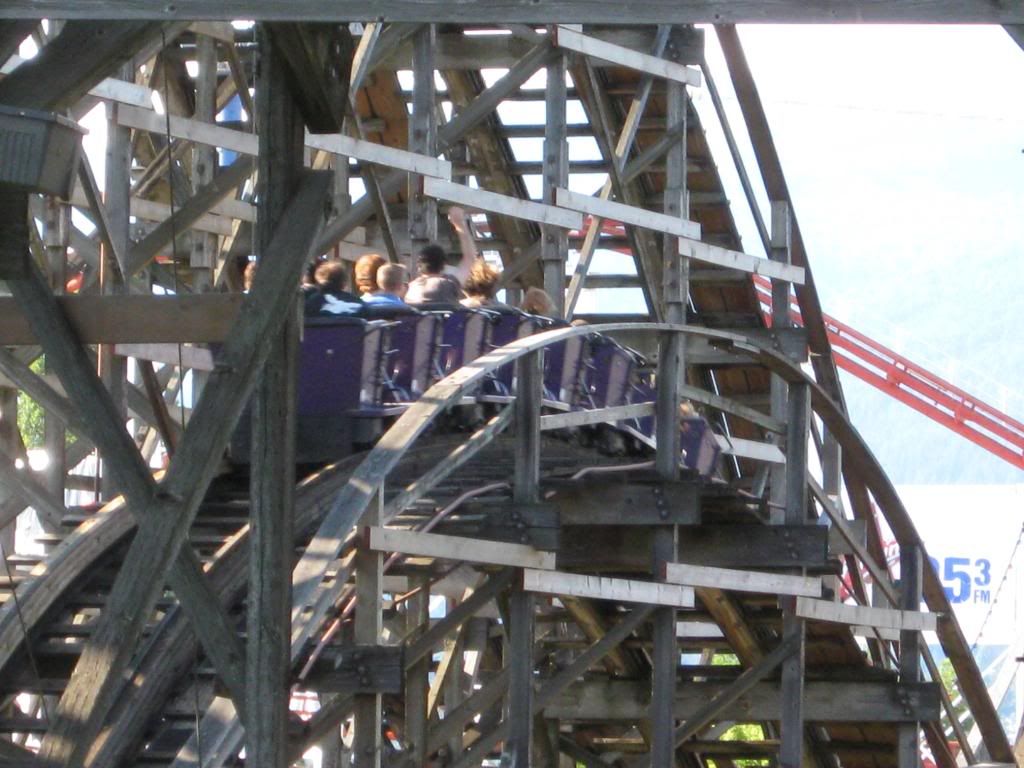 I see airtime!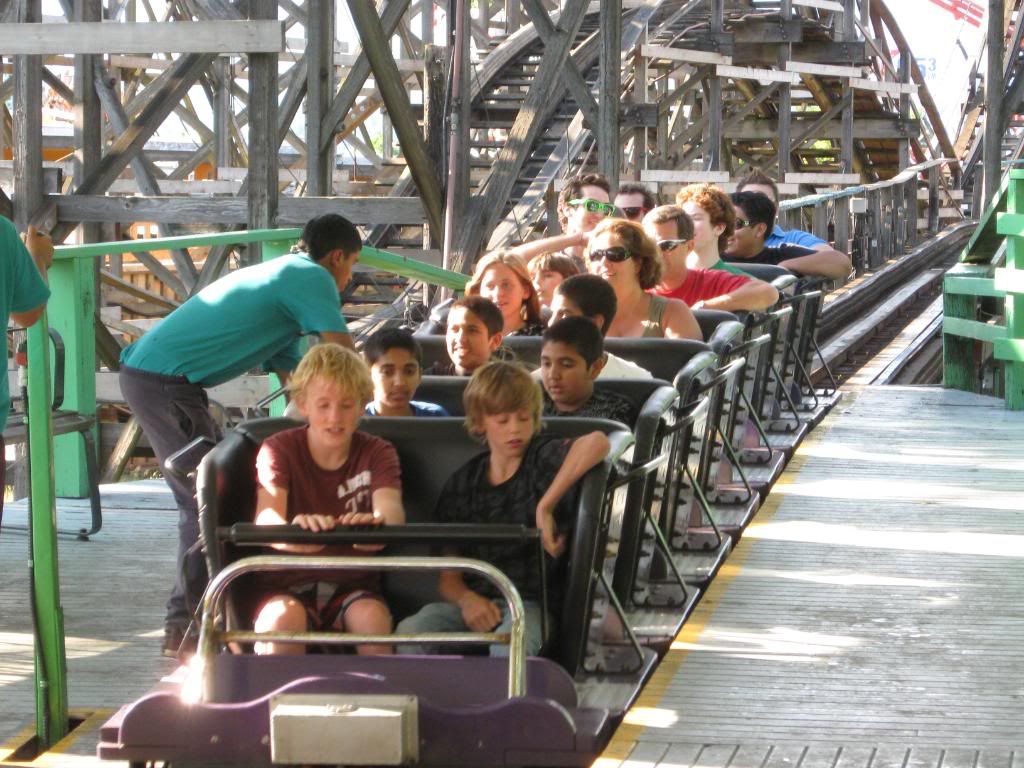 I love the single position lap bars!
It was a great ride! Stand up airtime on every hill, smooth, and I loved the layout.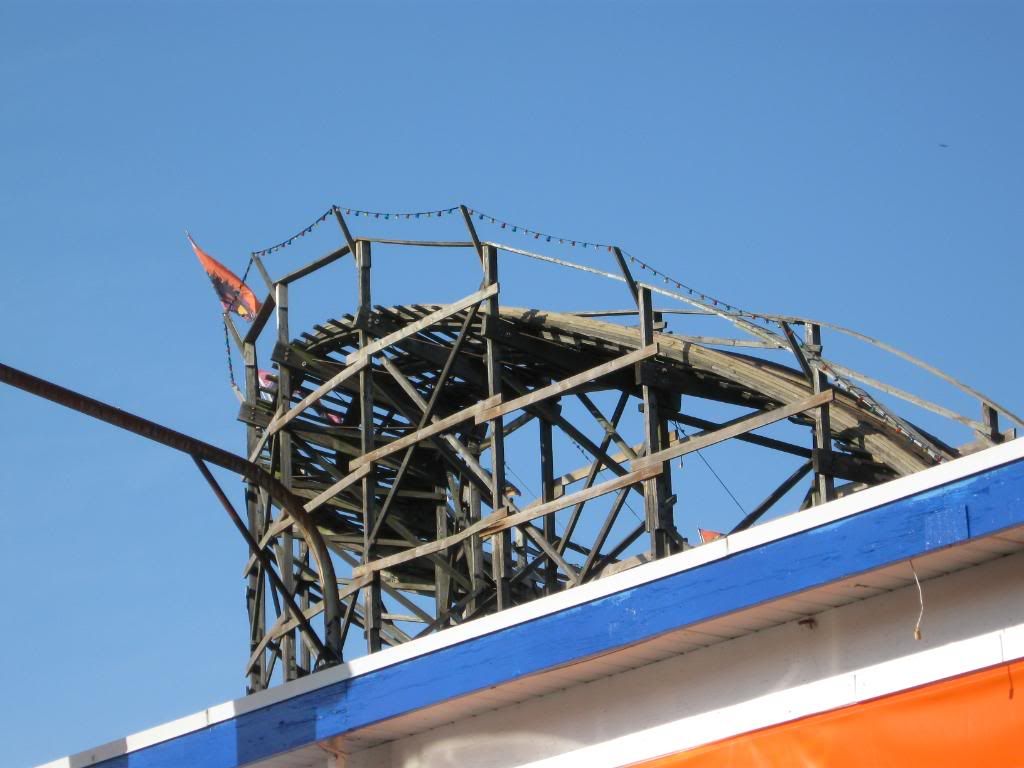 Although, there aren't any good places to get a pic of the ride though.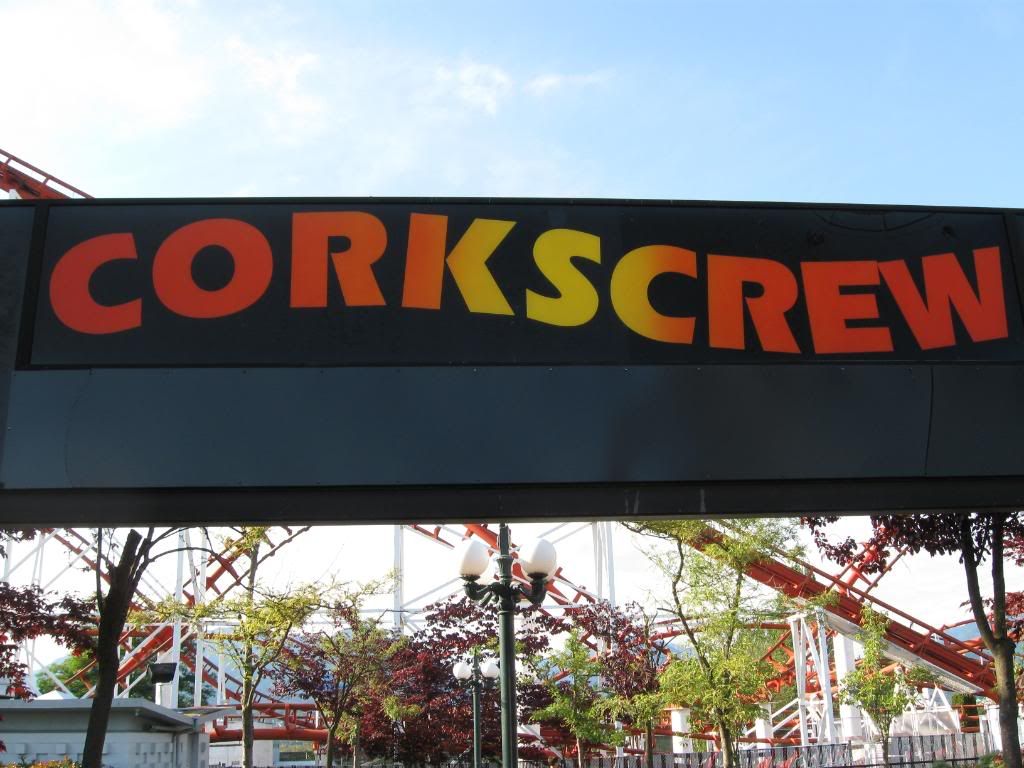 I wanted to ride this just so I can say I rode the "death" coaster that was in the movie "final destination 3"
Ive only been on one of these before, I forgot how fun the Vekoma corkscrews were.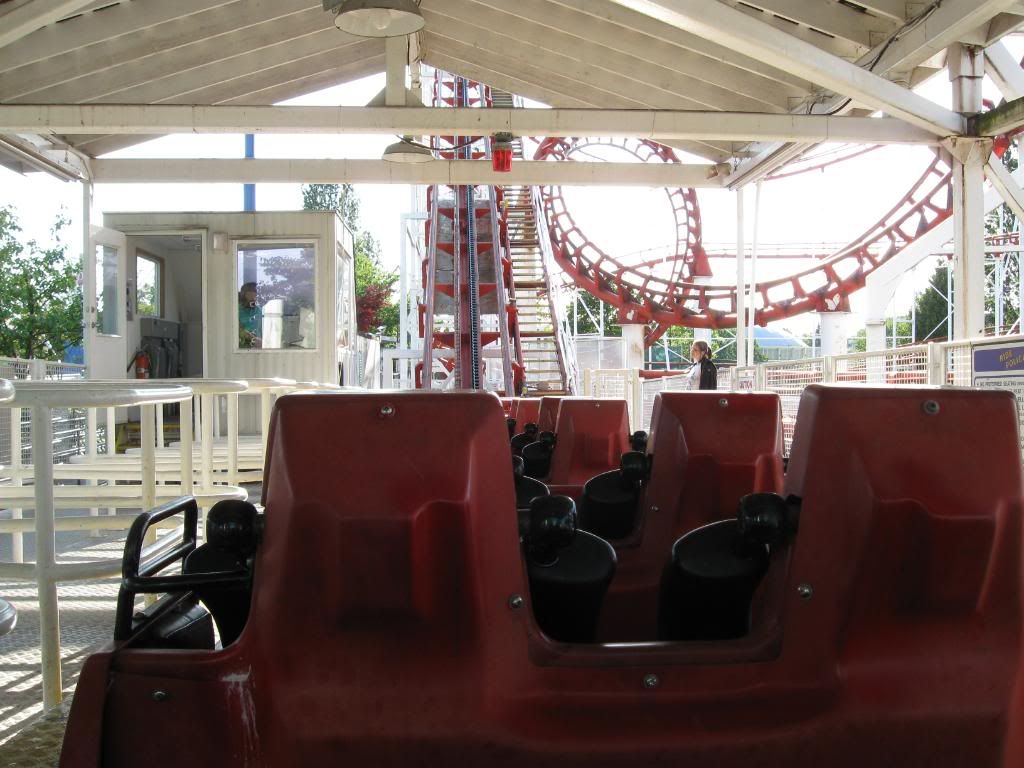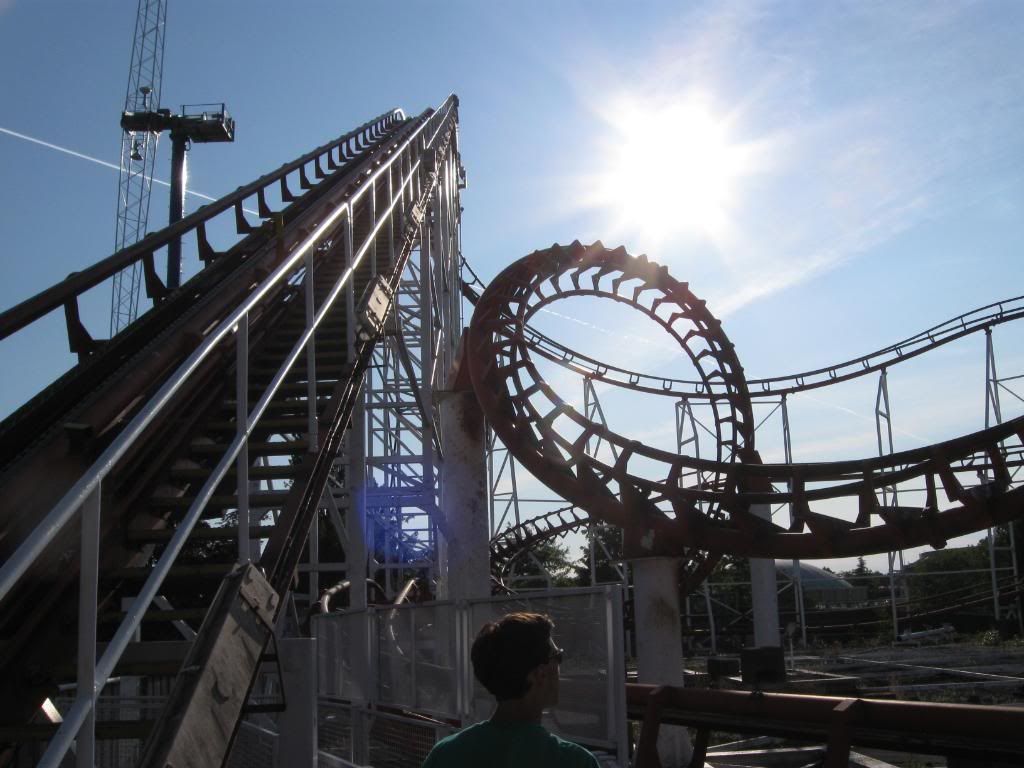 The sun wasn't in the best spot though for pictures.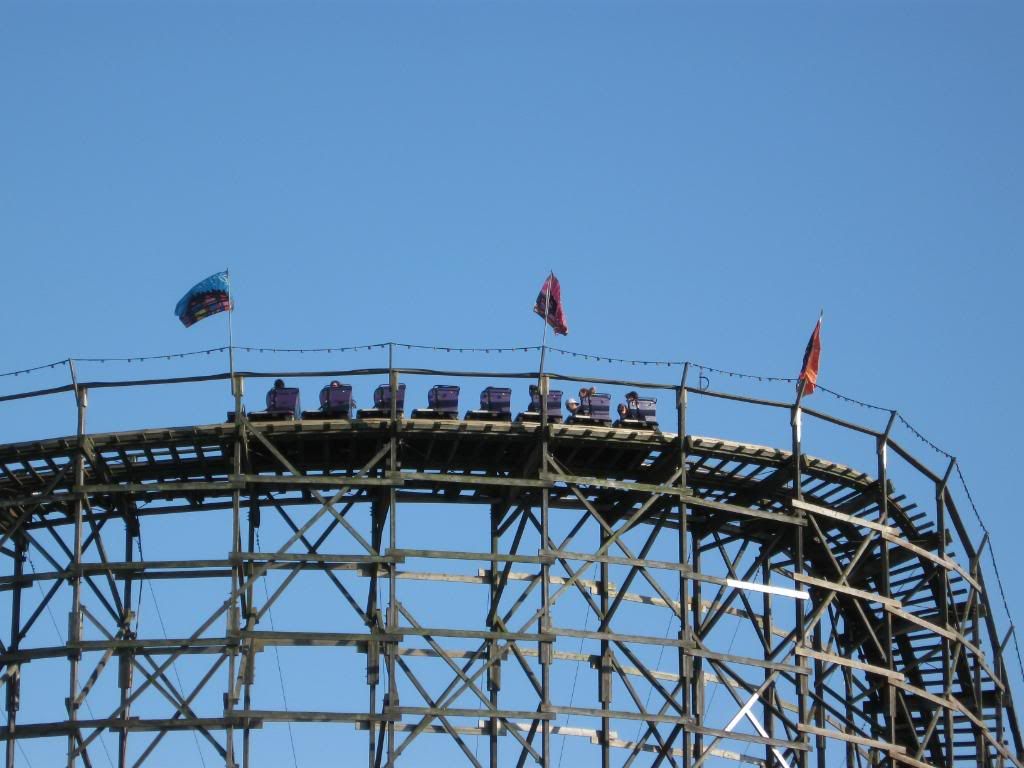 Theres the coaster again...I wish we would have been able to get a second ride on it though.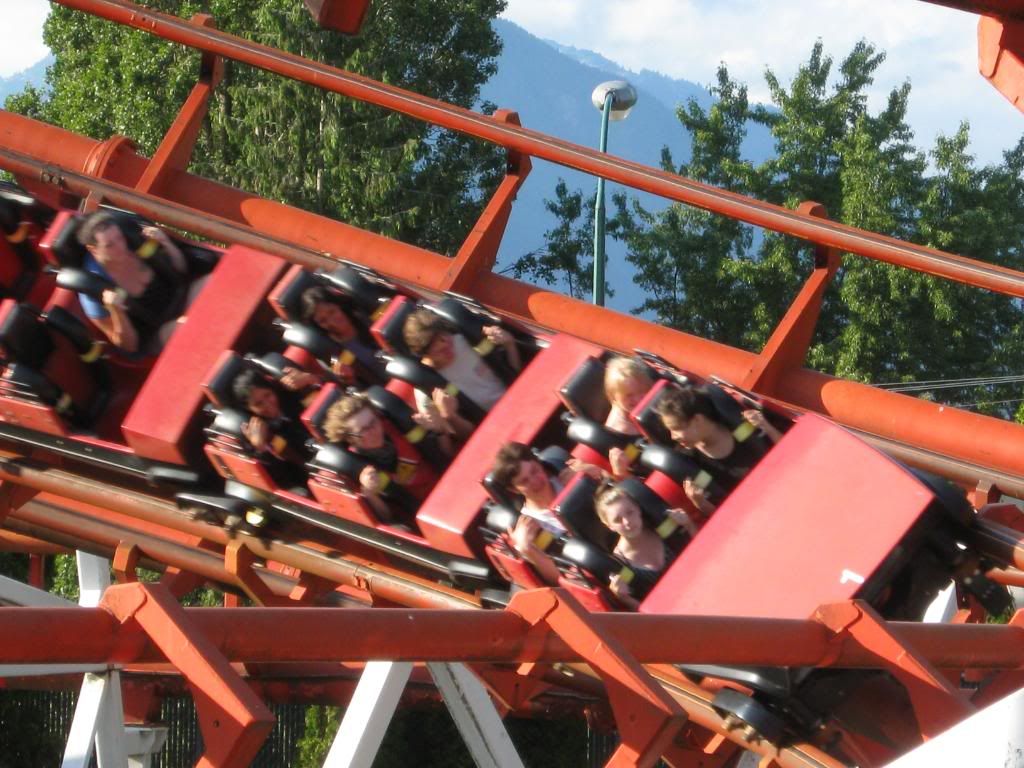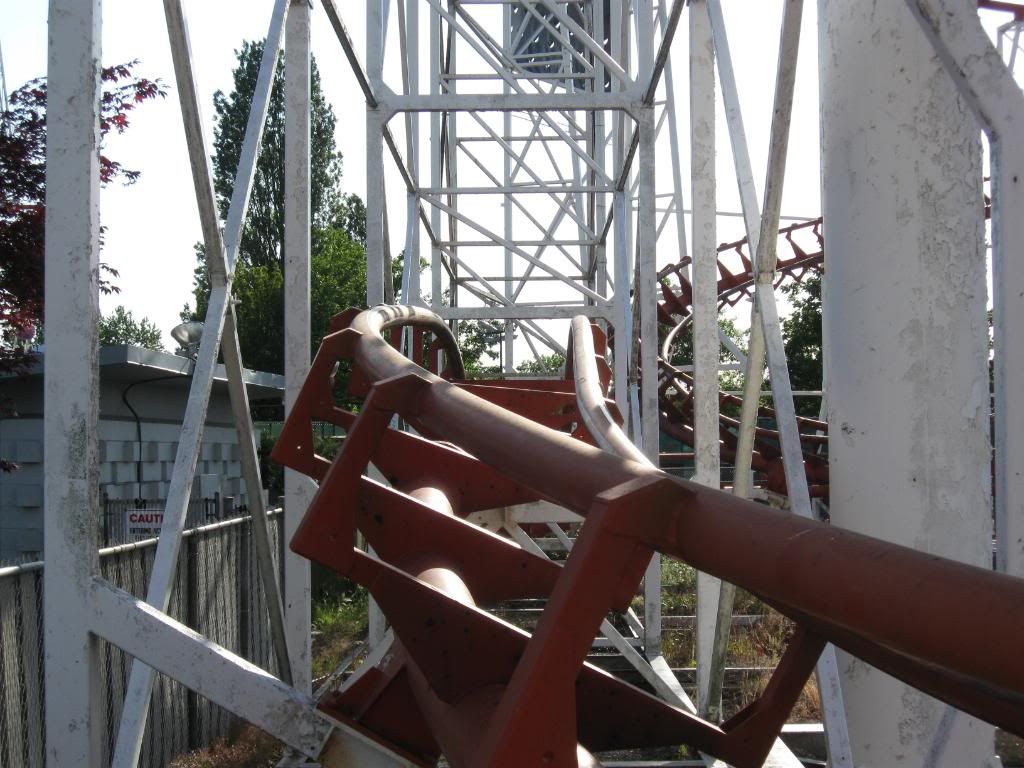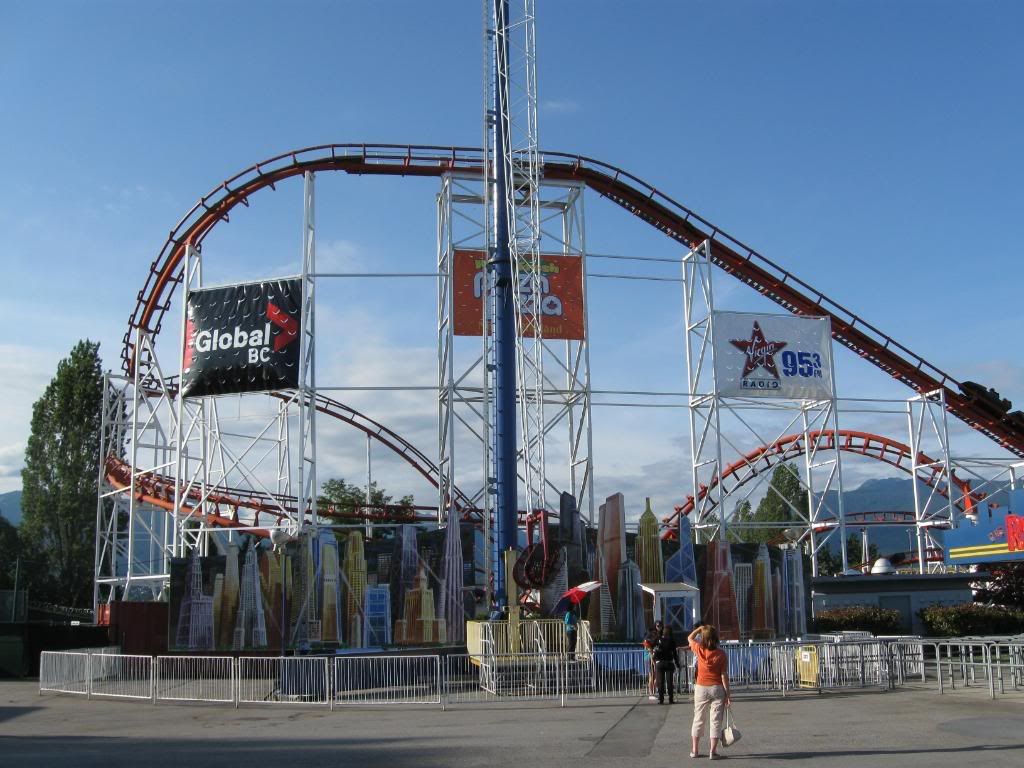 I was so tempted to ride it because it looked like a good program, but at the time I though we would be able to ride the coaster again.
I saw this and said "I must ride the breakdance"! If I wouldnt have ridden it, we would have been able to get on the coaster again.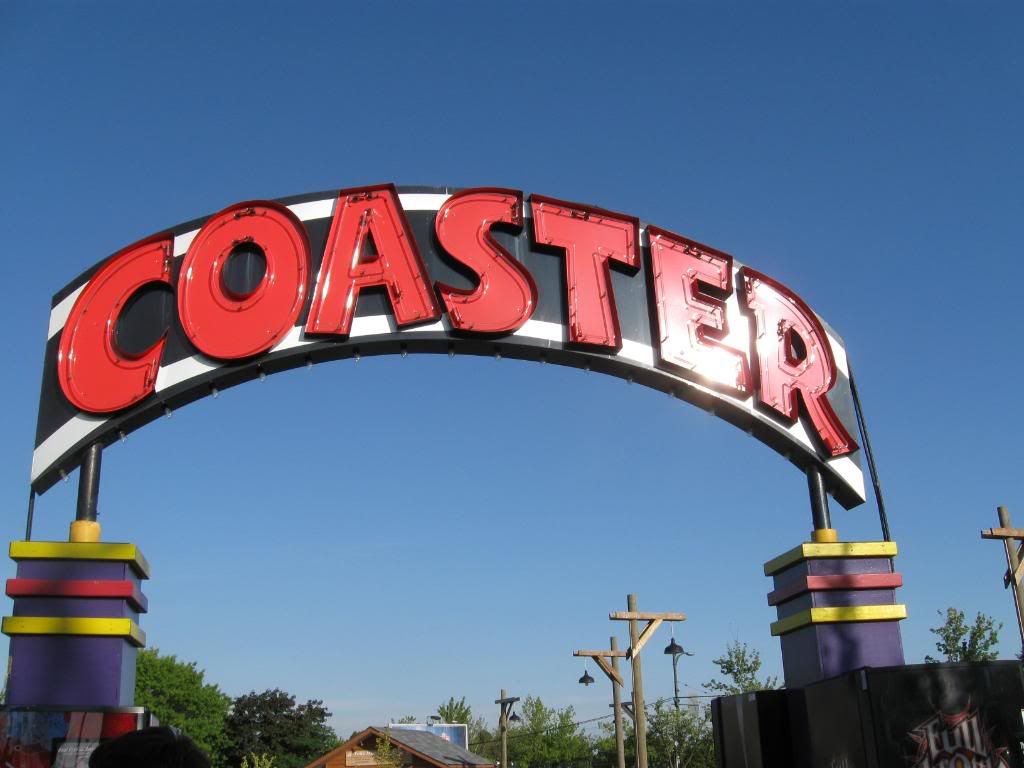 Denied a ride by 1 train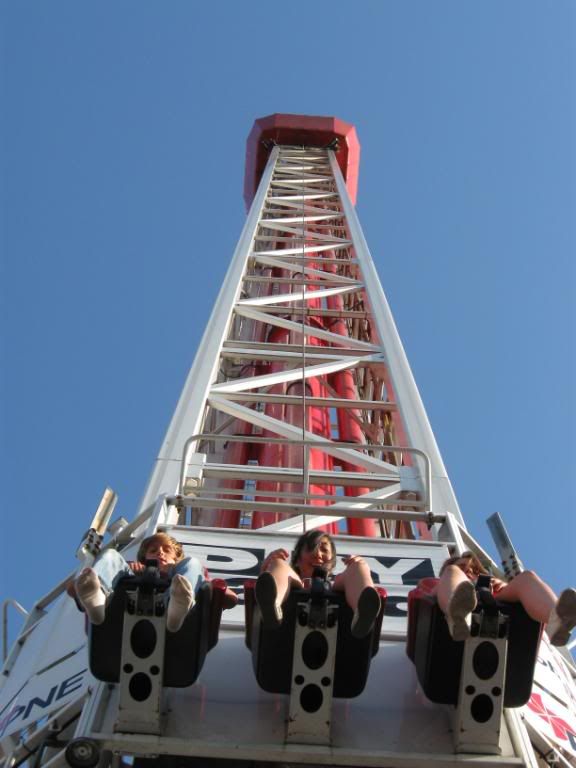 So we rode this instead, it was ok. Although I prefer the drop modes.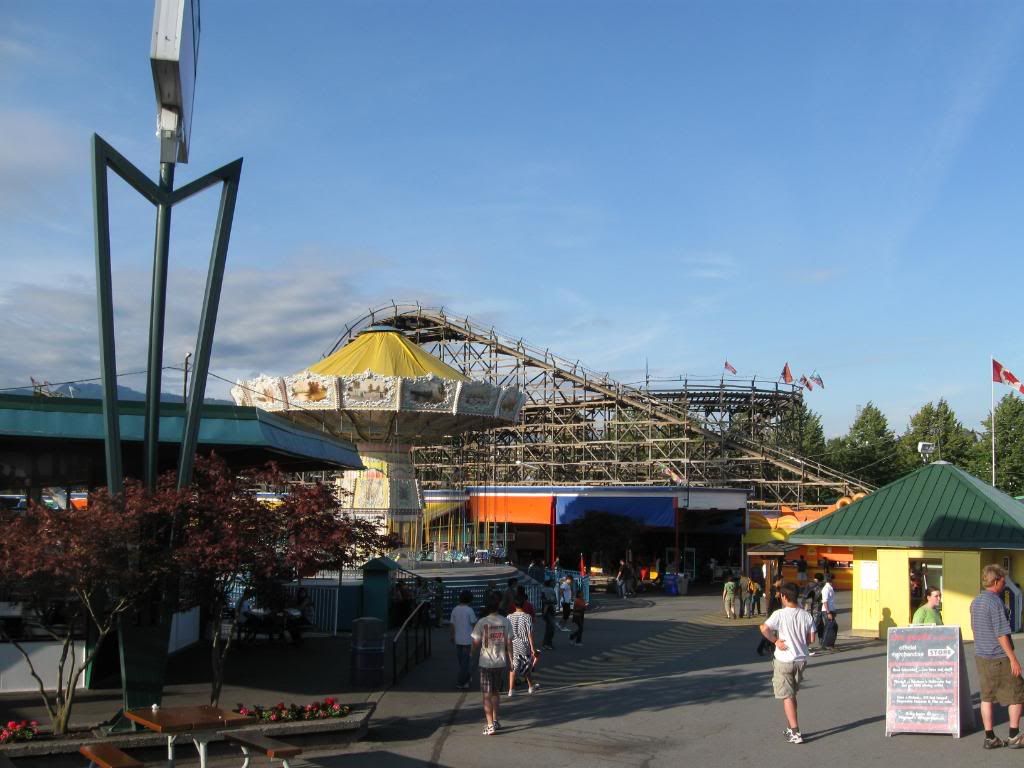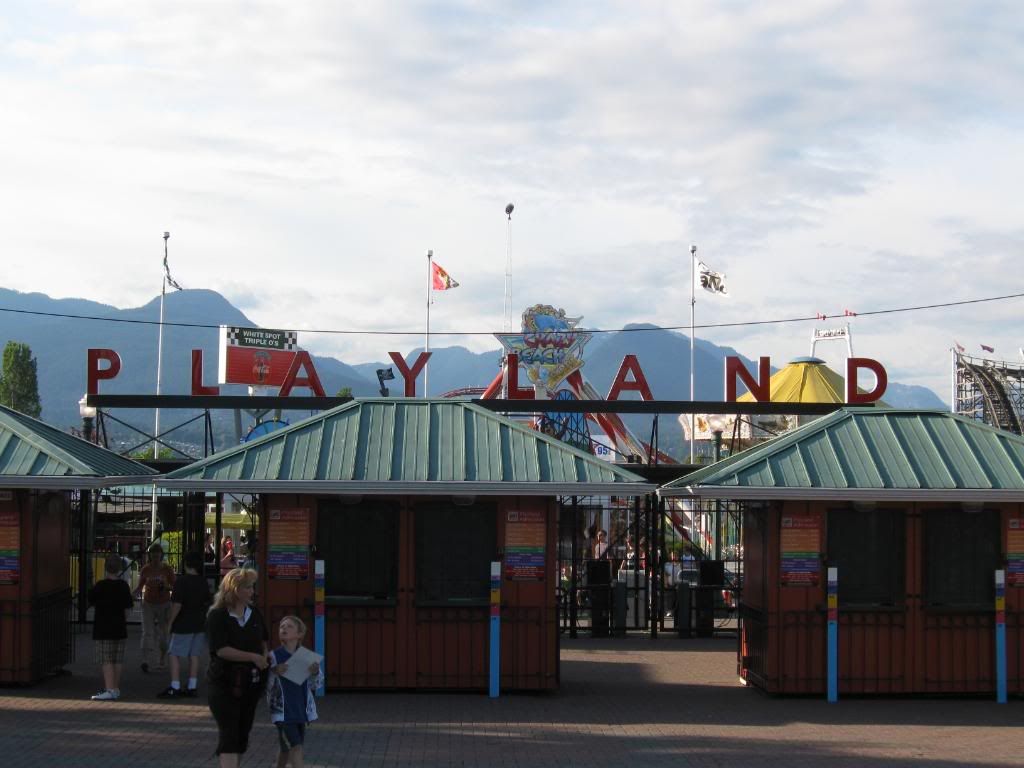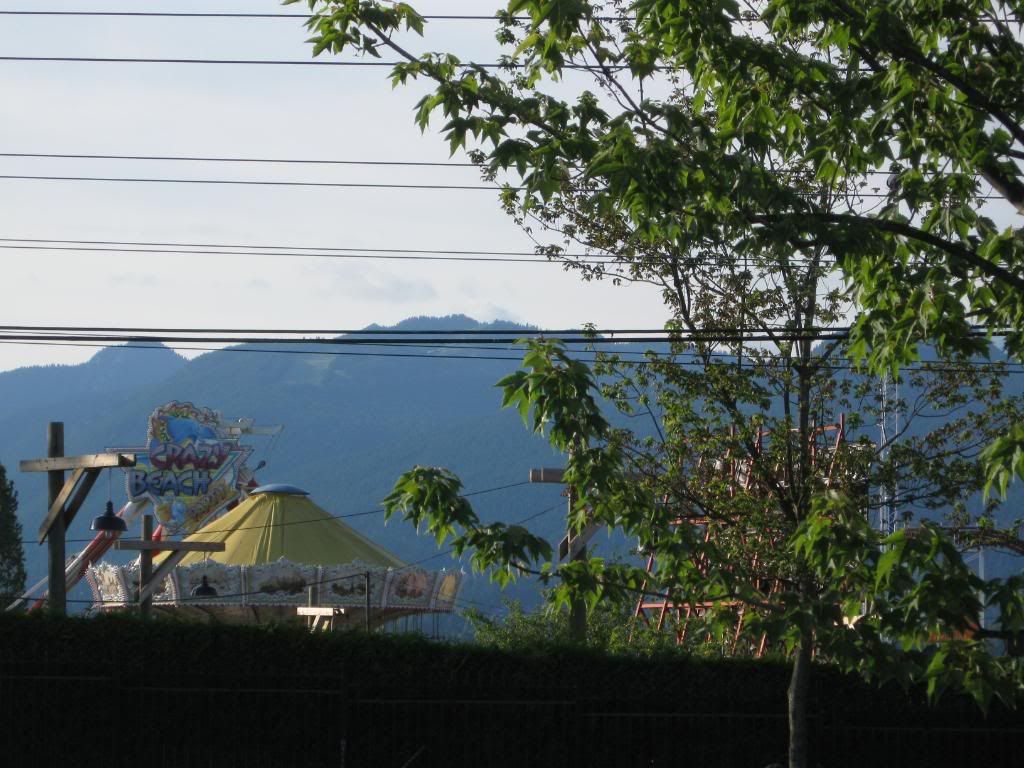 Failed shot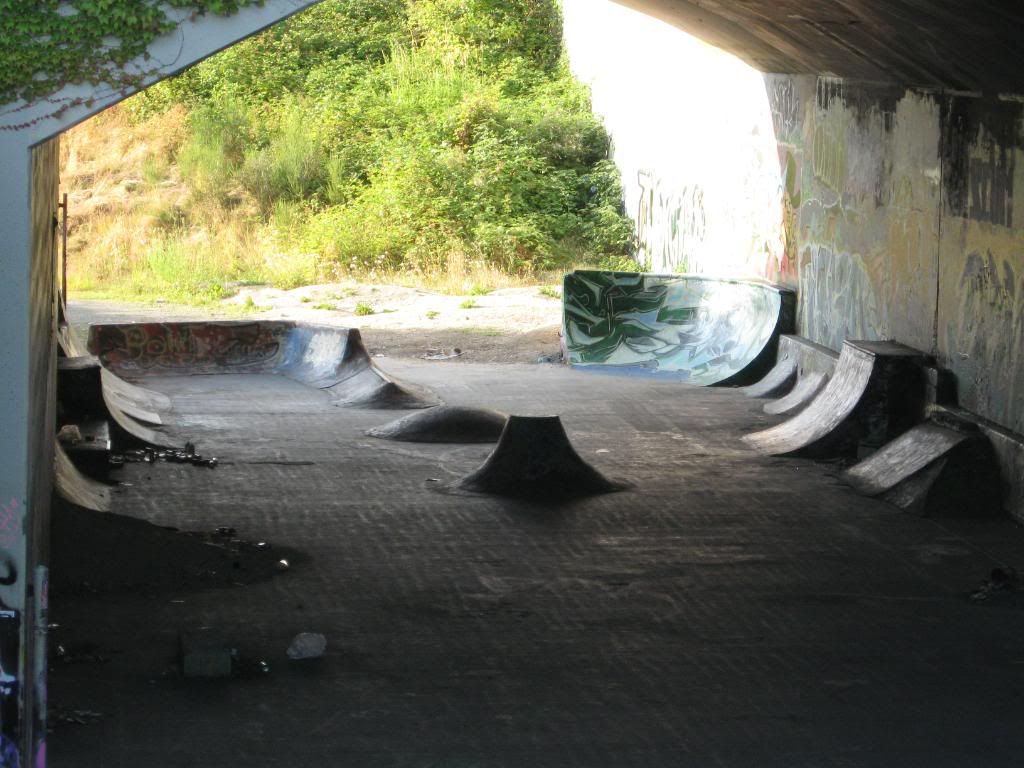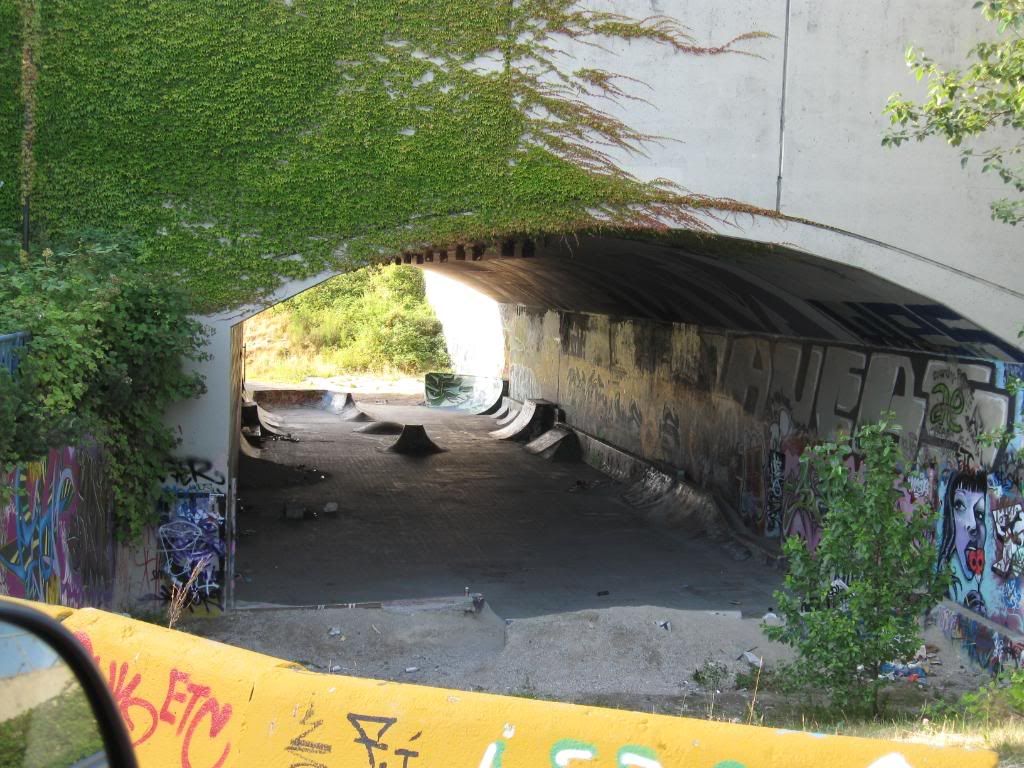 My friend got pissed, we found the park on accident while turning around and I barely got 5 mins.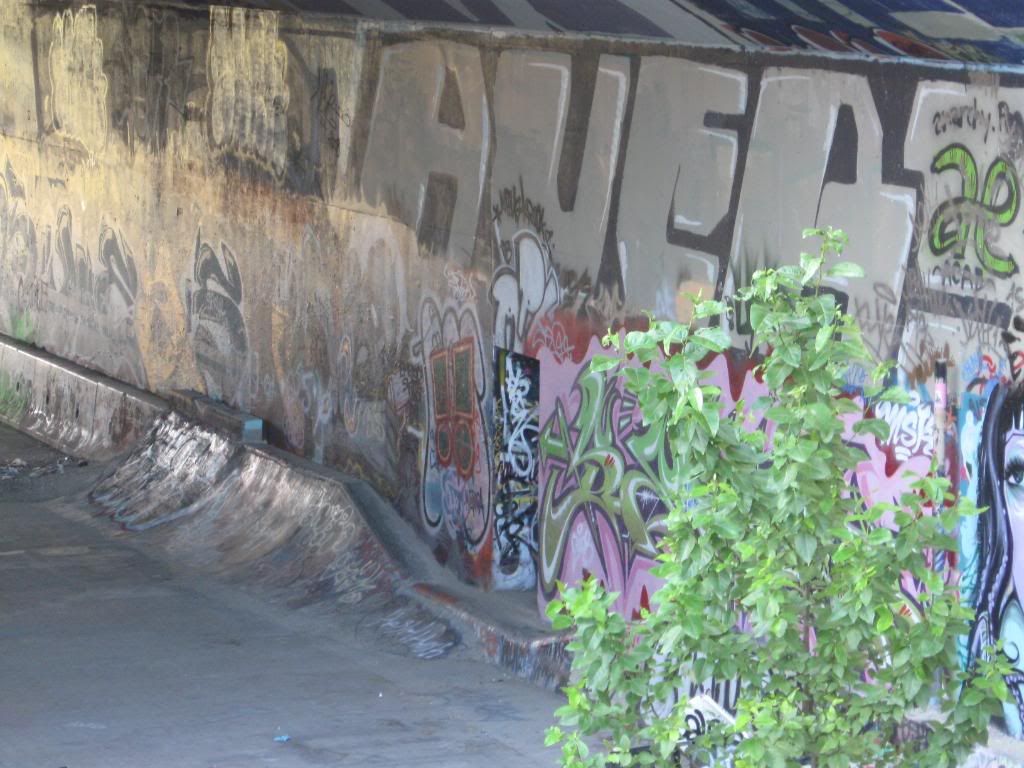 I WILL come back sometime in the future, I feel like i missed out so much.
So after throwing a bitch fit with my friend we were on the road to Calgary...and we needed to exchange our cash.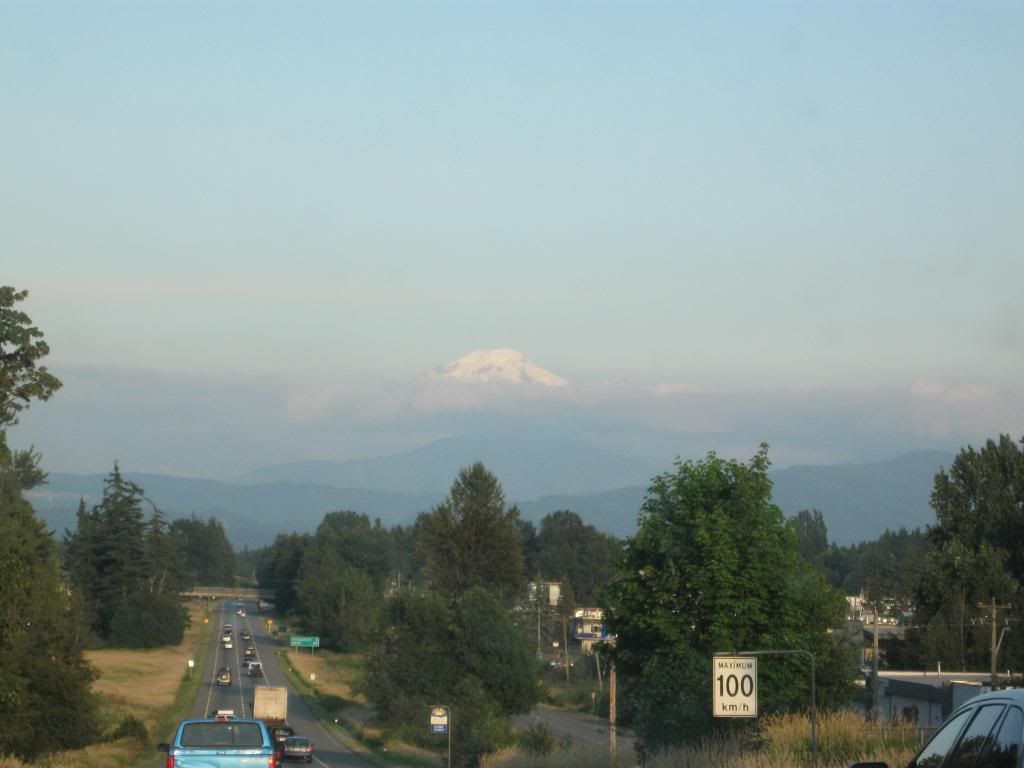 Oh pretty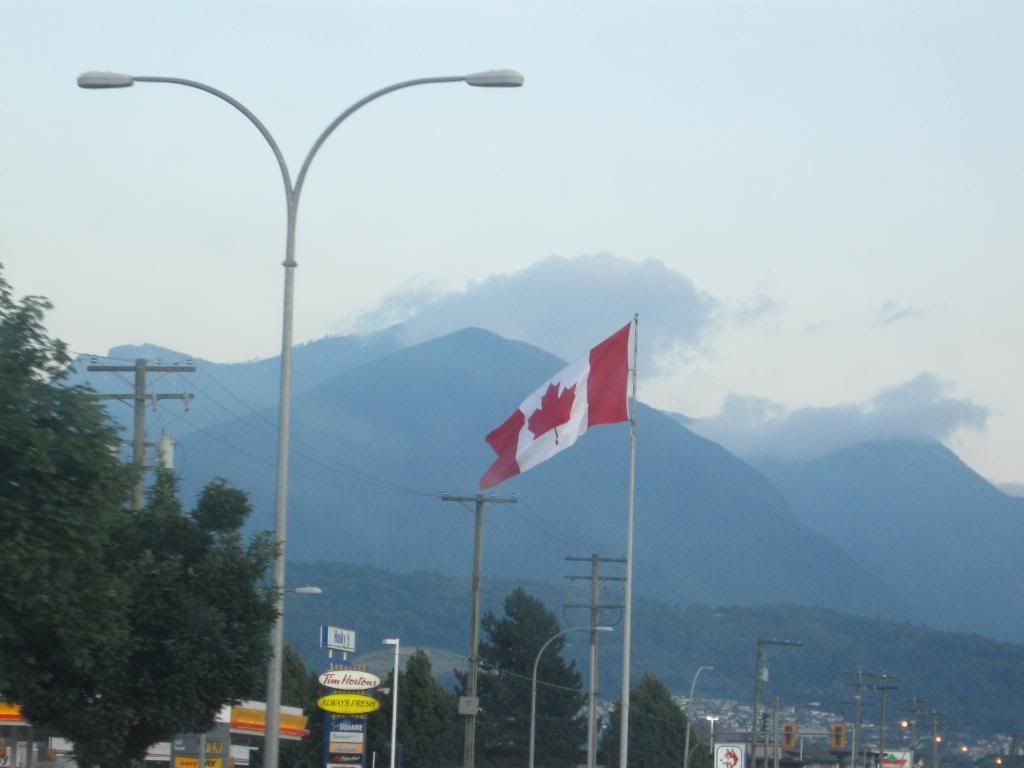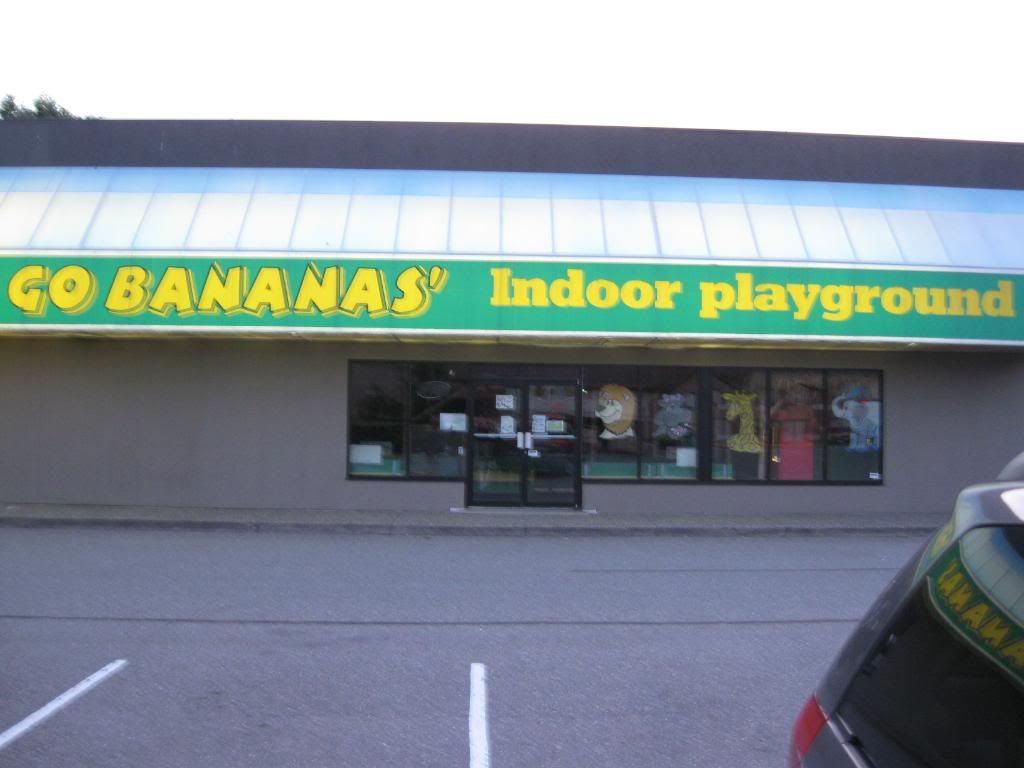 We though we found a hidden credit because "go bananas" is a chain around Chicago that usually has a kiddie coaster...this one was just a playground.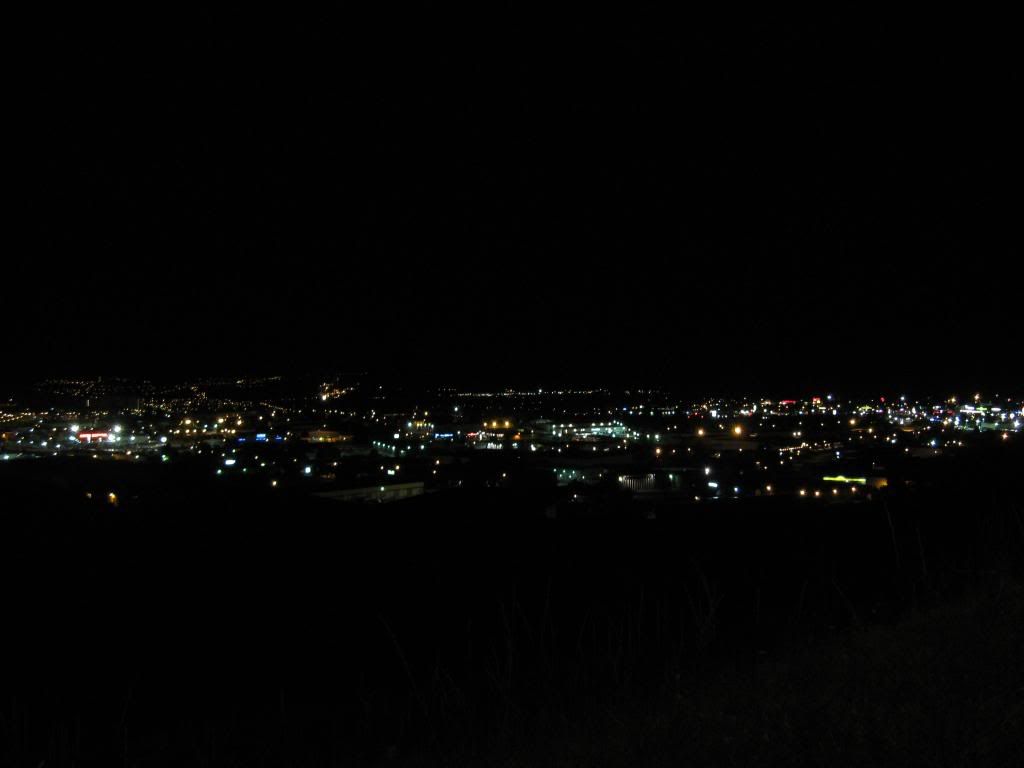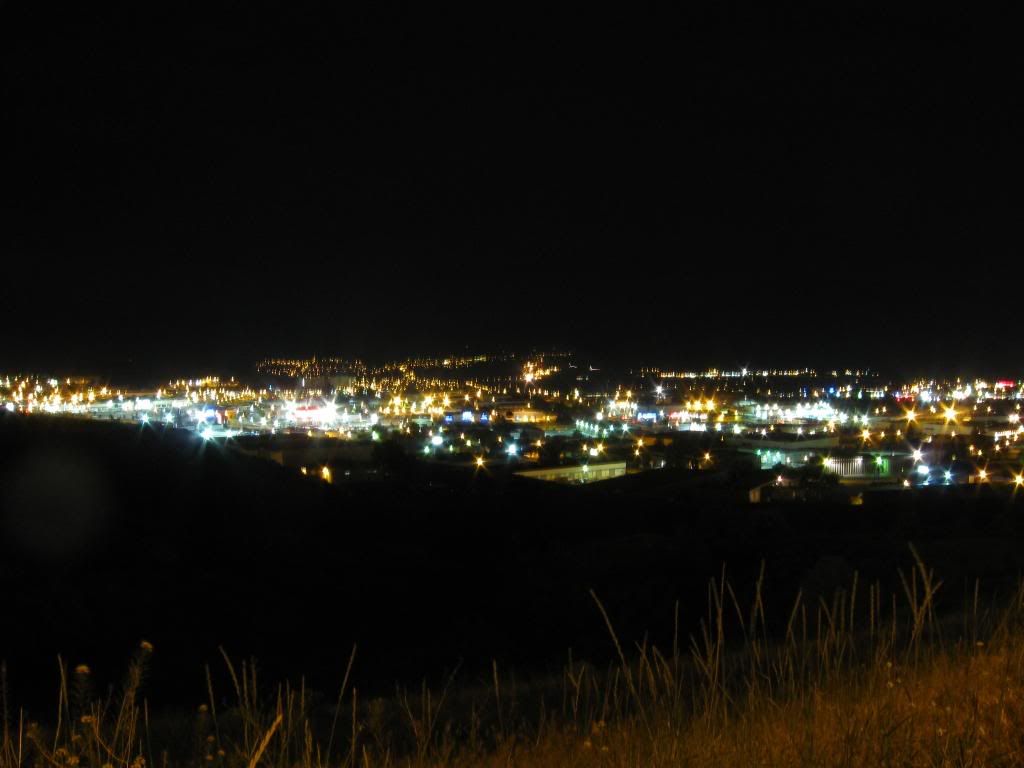 I forgot which town this is, but it in the mountains off Hwy 1
Next update: Canadian Rockies, Calgary, Edmonton.