Alright, I actually am doing something today with the update!
Day 7- Winnipeg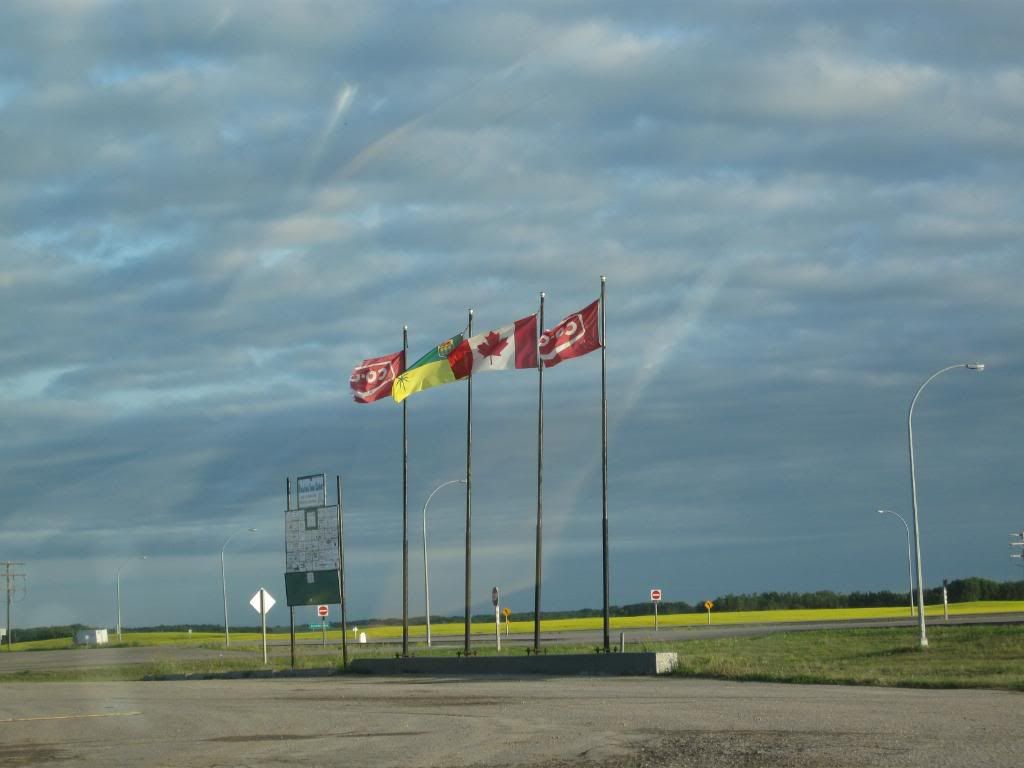 So it was only yesterday evening that we were leaving the West Edmonton Mall. Now we are an hour away from Winnipeg...drove right through the night.
Here we are at a co-op, I don't remember why I took this picture
I just remember that the pumps did not have card readers and there was an attendant who filled up your car. It might be normal for some of you guys but from in the Midwest, its all self serve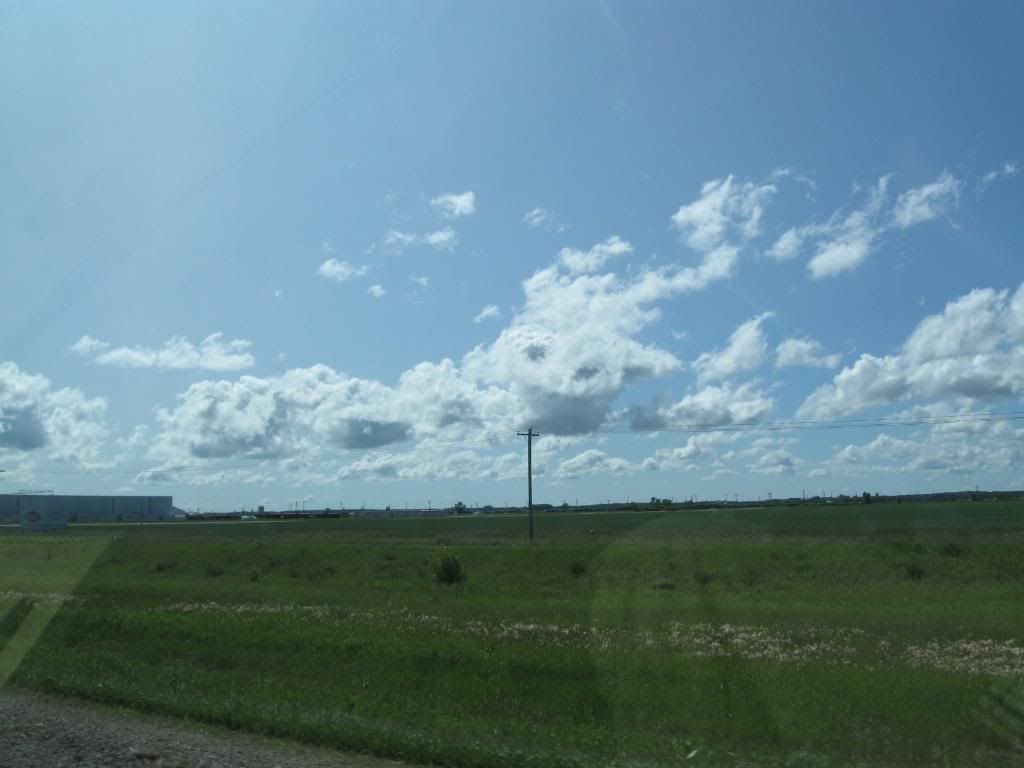 It sure is a different sight then what it was in B.C/Alberta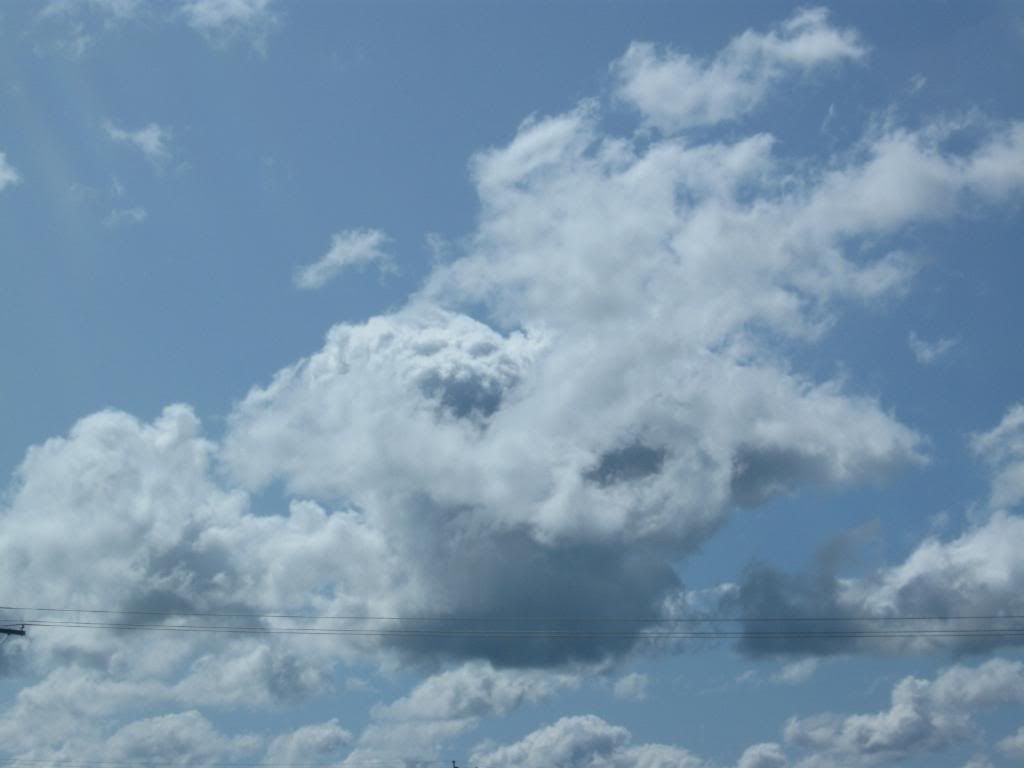 Pretty. I was just so bored driving 13 hours so we switched and I got to watch the scenery.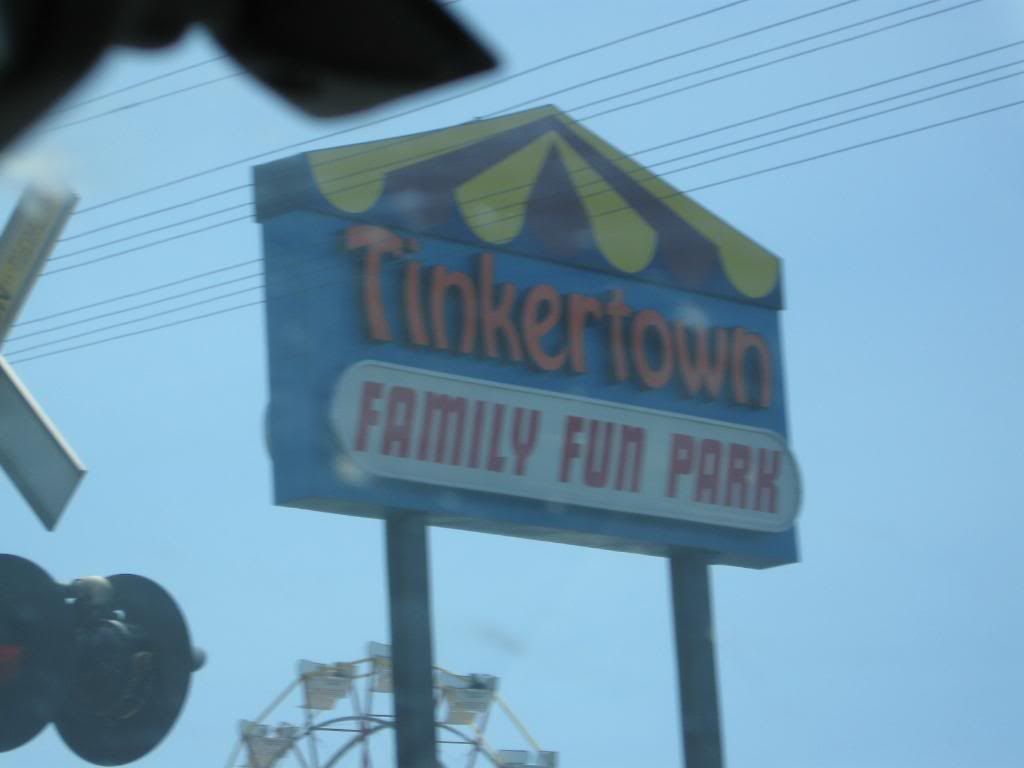 So here is Tinkertown in Winnipeg.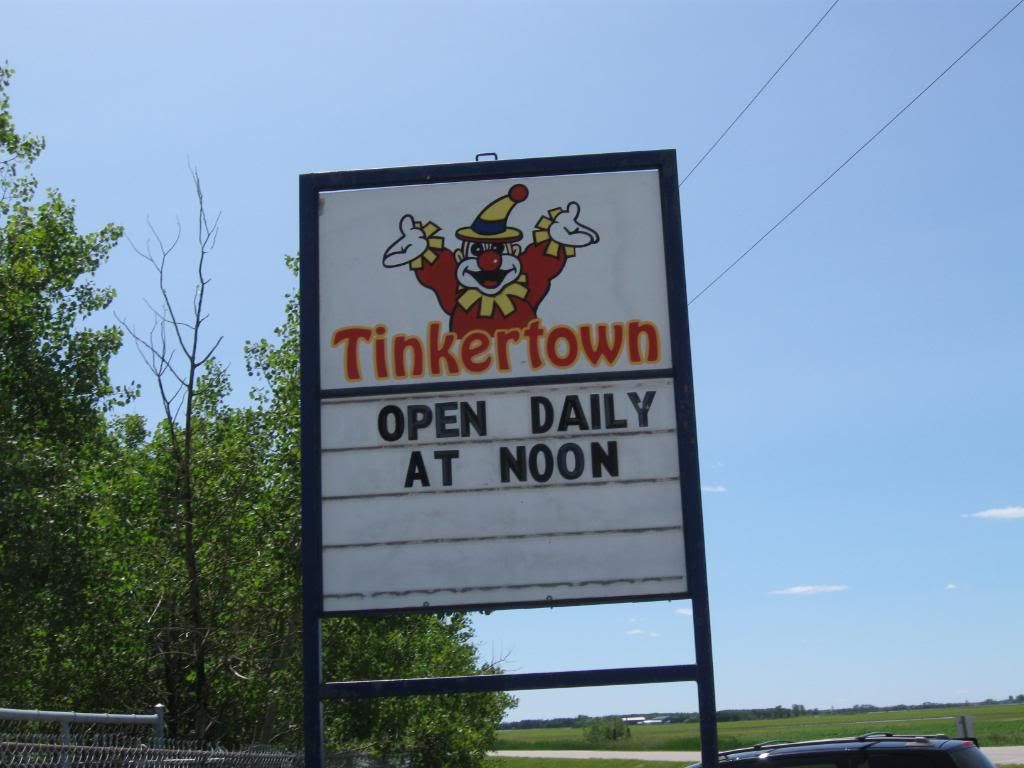 We weren't planning on getting here until 5pm and its 12:30 (thanks to my ability to stay awake and drive
). I also had to finish 8 beers before we got to the border. So I had one every 20-30 mins with eating in between.
They had promotion today, so the line to buy the tickets was very long.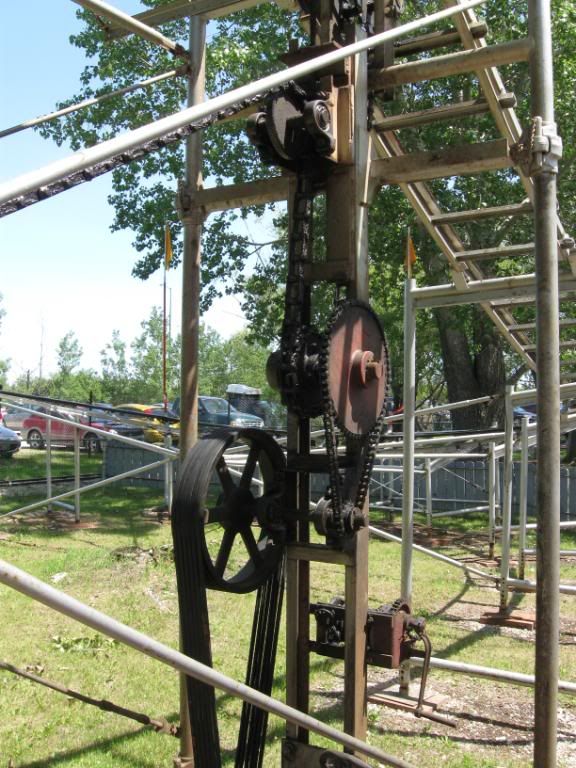 Heres the coaster....check out that lift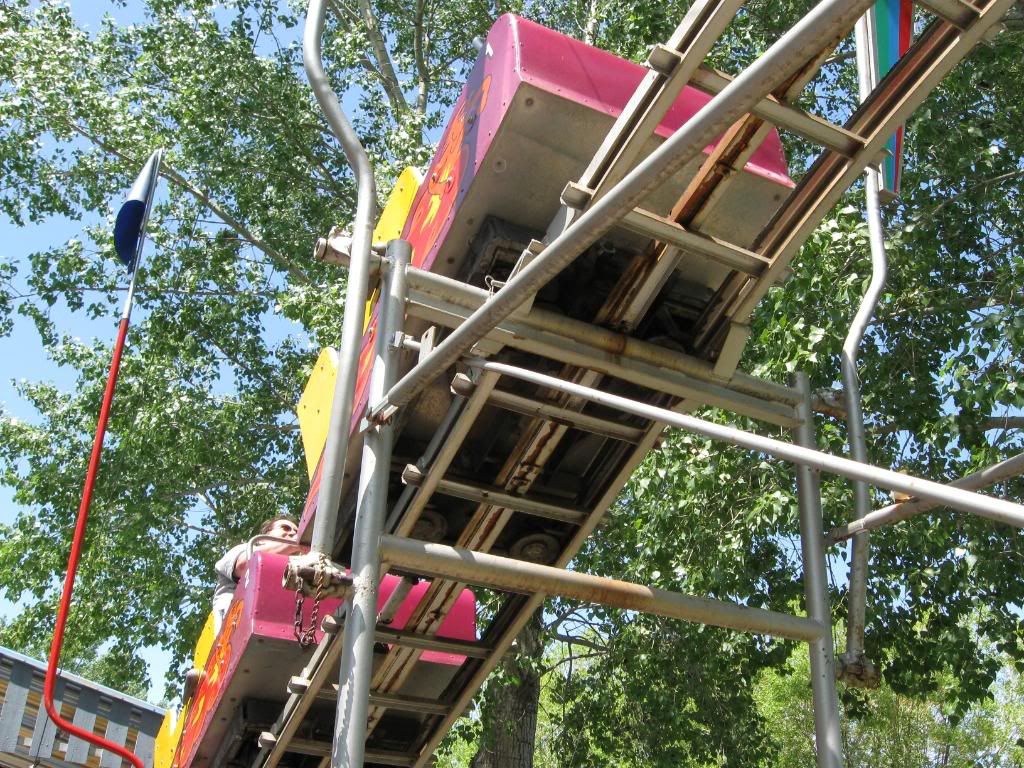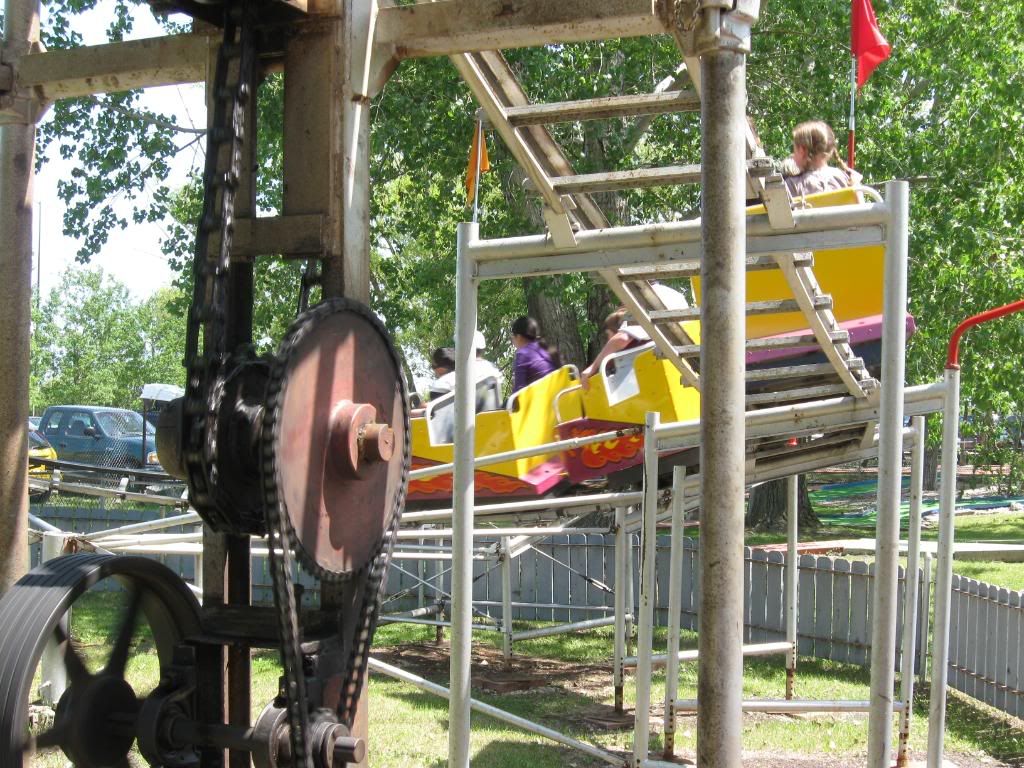 As you can see, the coaster is pretty intense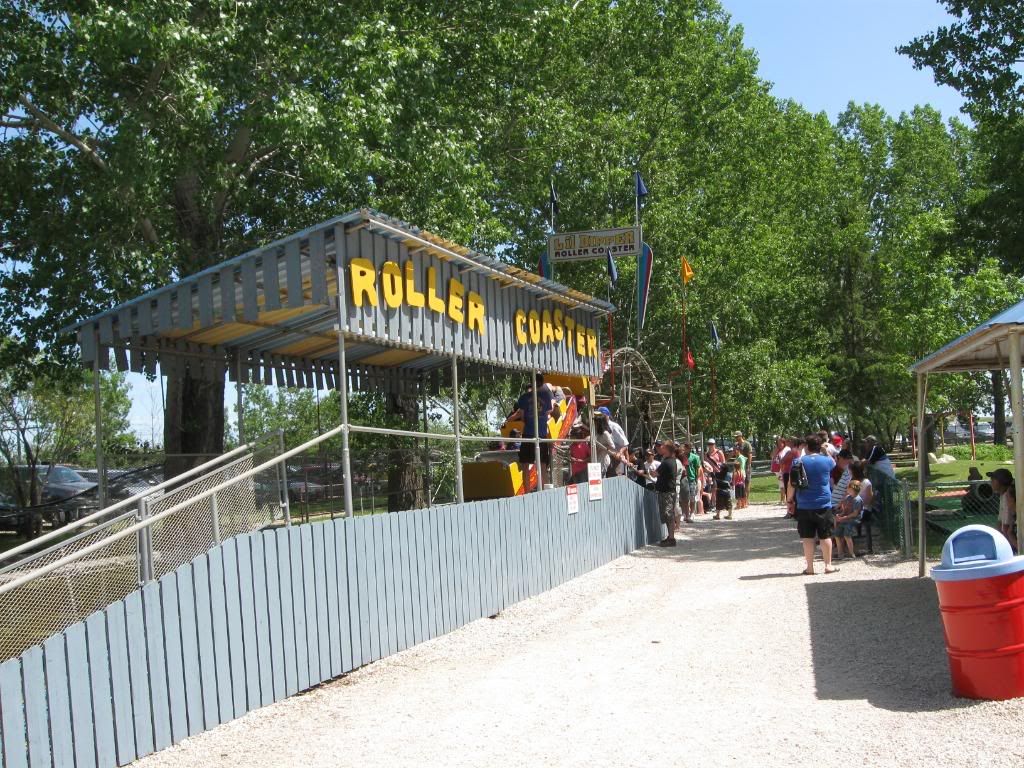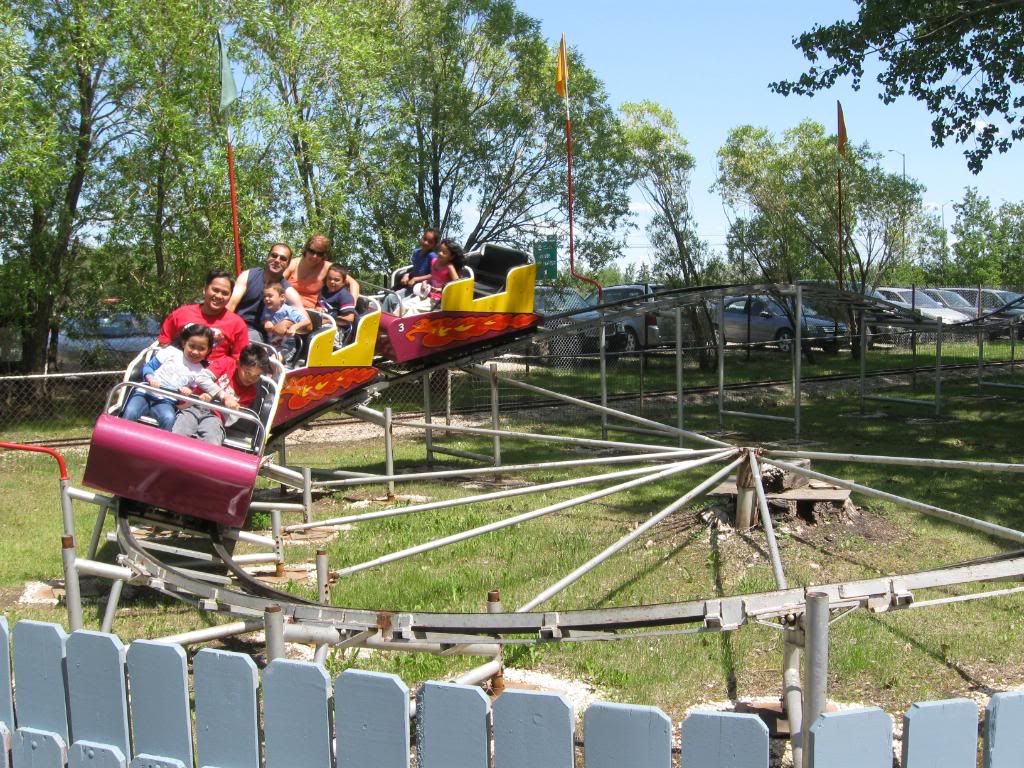 I feel awkward taking pictures of kiddie coasters....not to mention I was kind of drunk at the park. Someone came up to me and asked why I was taking pictures of the coaster. I told them that it was for an online database for people interested in roller coasters. I explained the history of the ride and they seemed to understand. I'm pretty sure if we told them we were at Vancouver and Edmonton a few days before they would have thought we were crazy.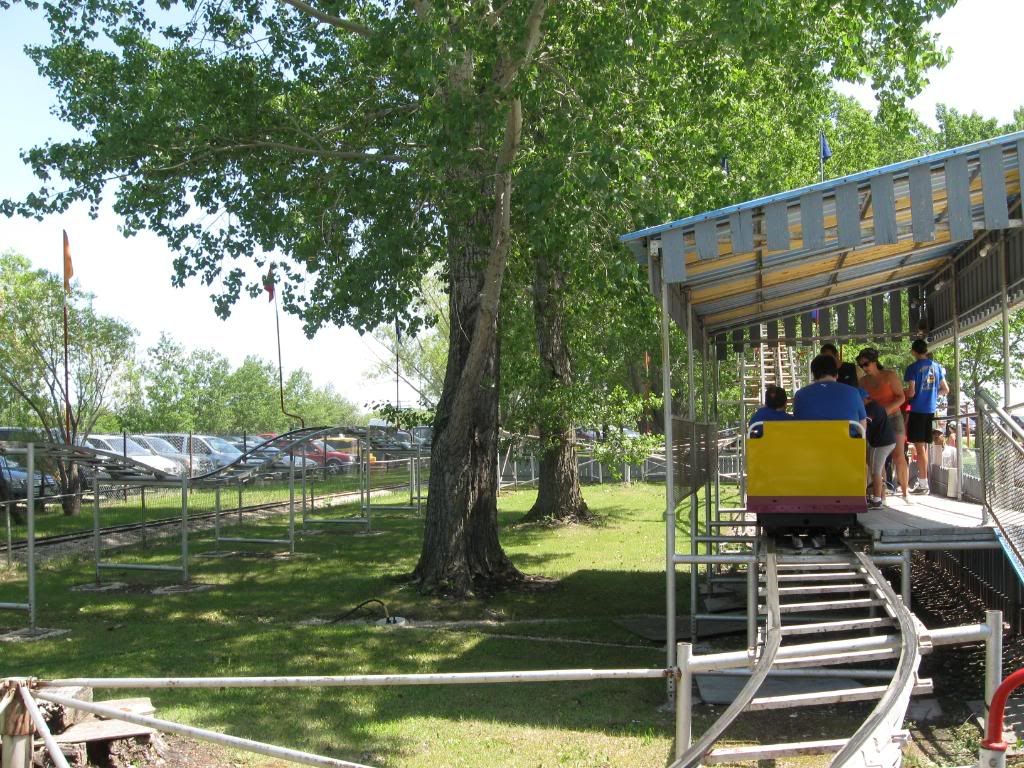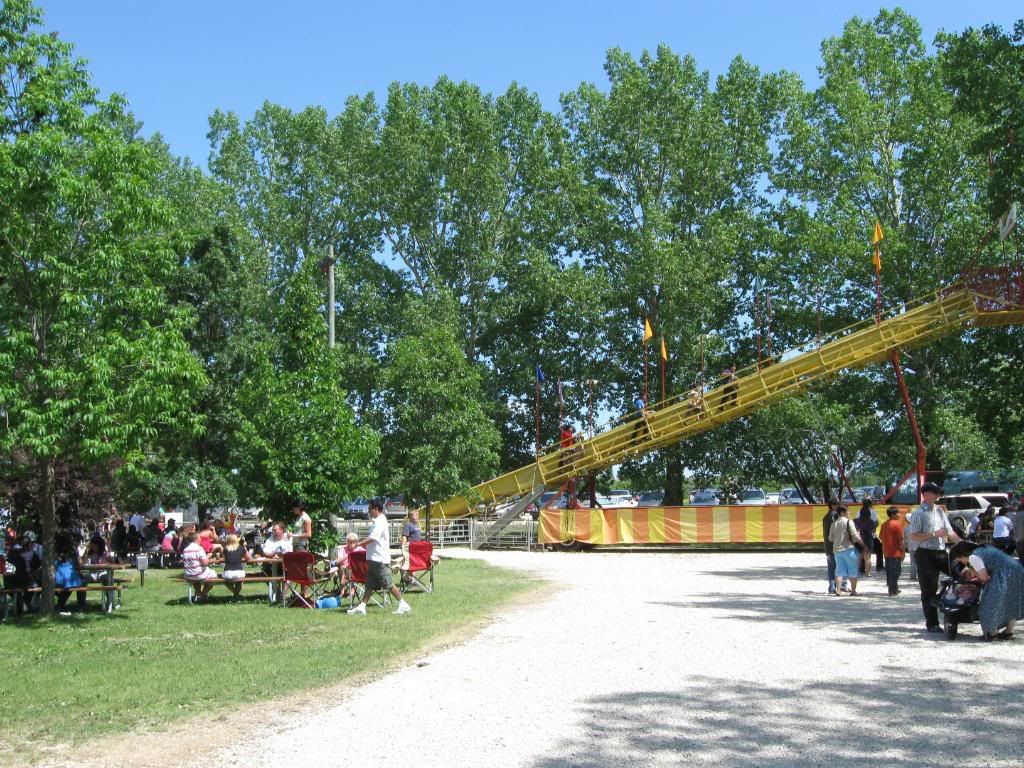 I actually liked this park a lot for some reason. Not for the rides, but the hospitality and the trees
Here is there monster mouse coaster.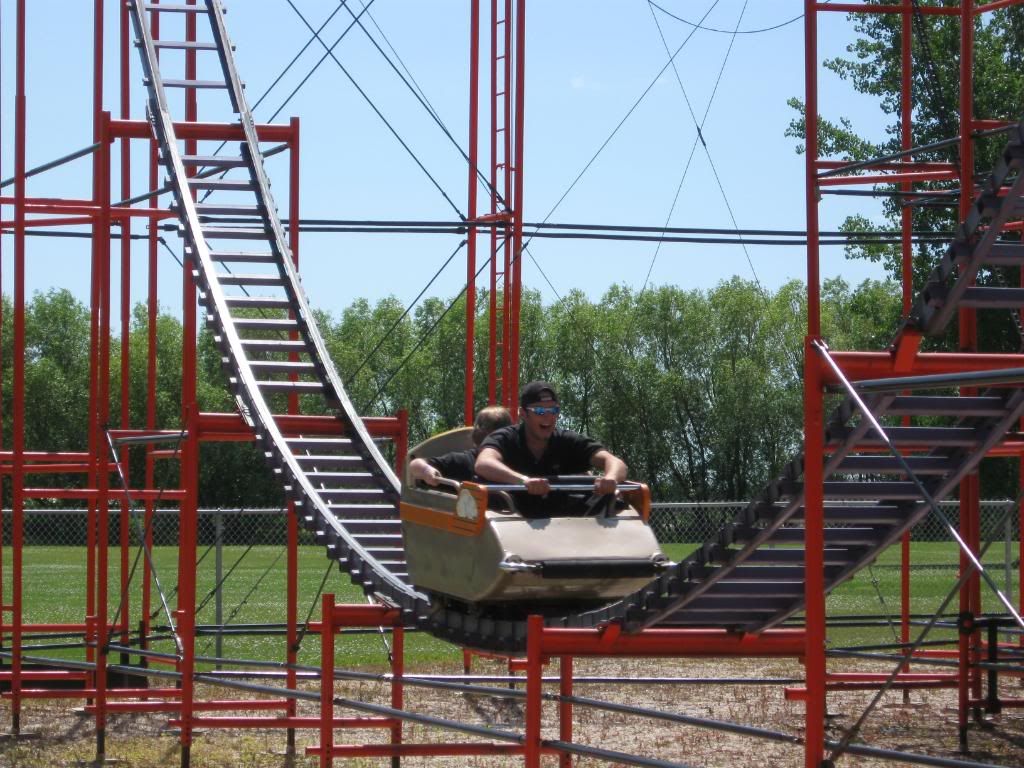 It is a tiny car that can fit two people.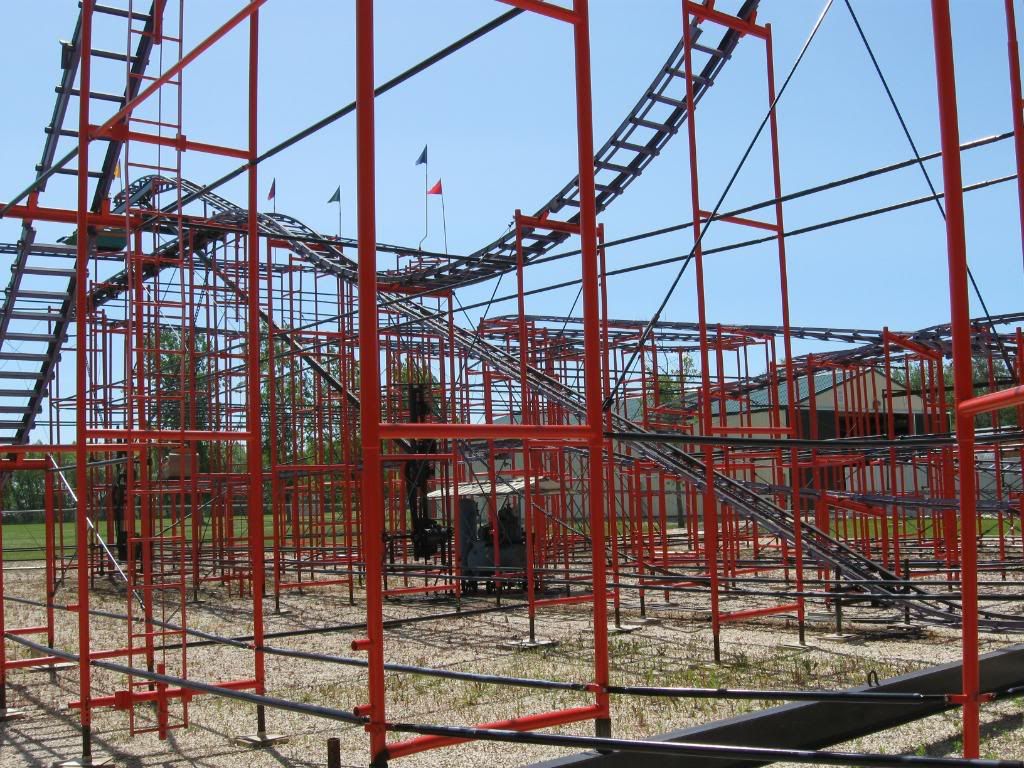 It mostly does hairpin turns.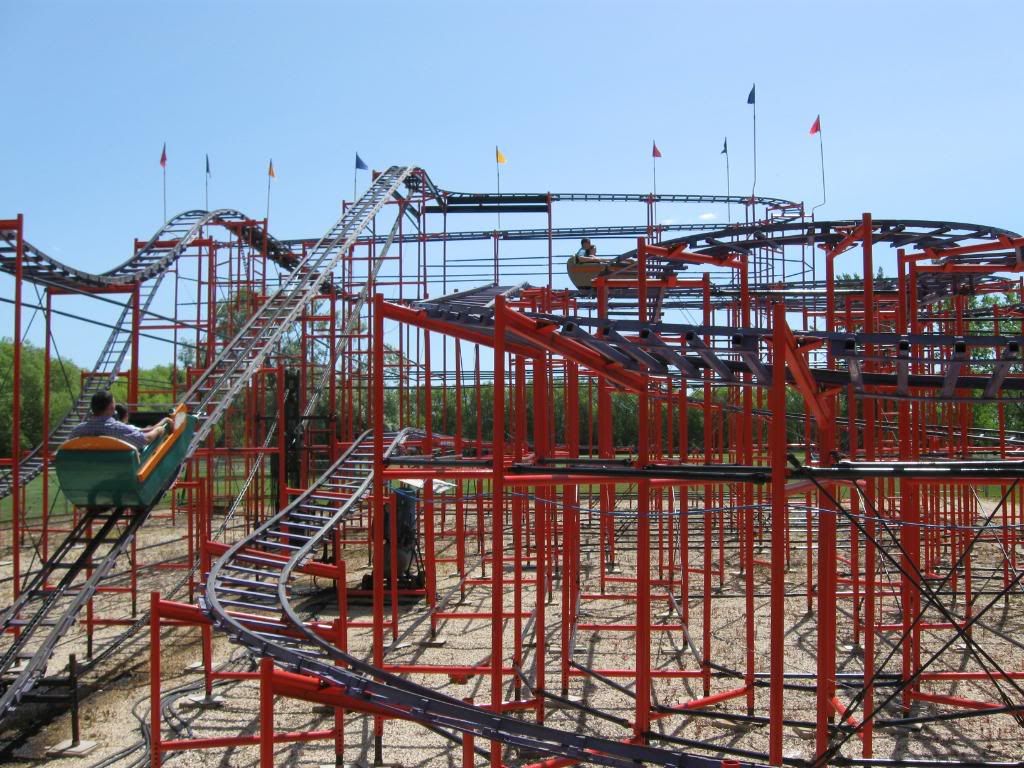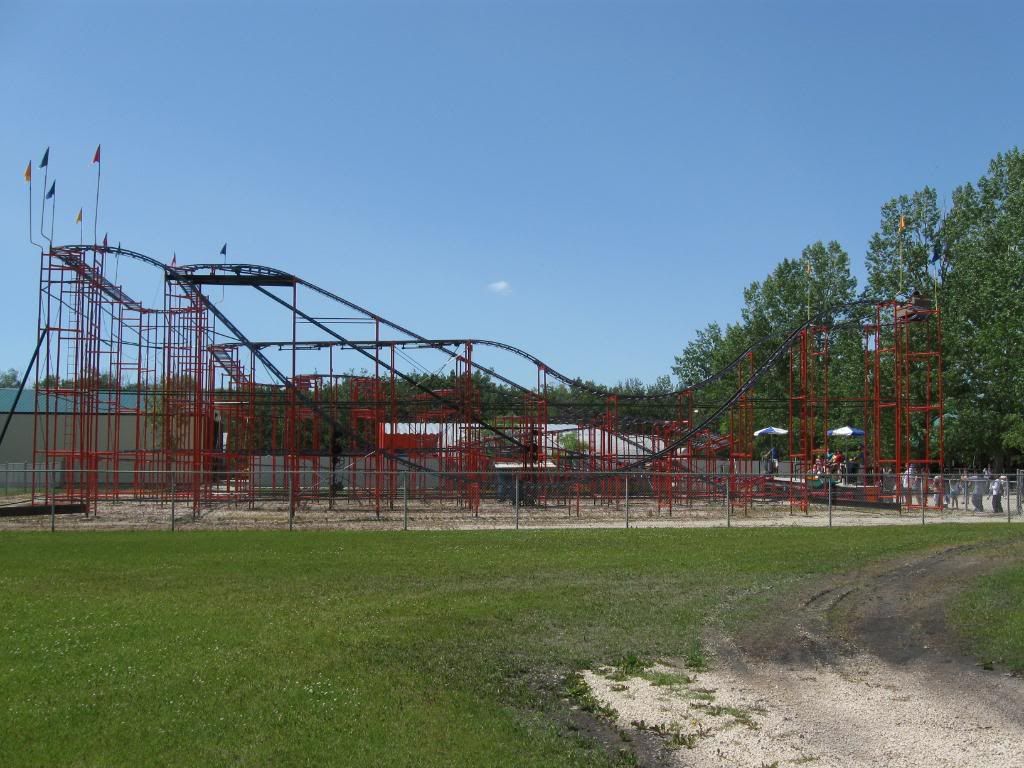 Right behind me in this photo, there were some people with BBQs grilling and what not and I was asked again about why I was taking pictures of the coaster. I gave the same explanation as I did before. And when I was asked where I was from I told him Milwaukee, WI and then he noticed I was wearing a Admirals shirt. We talked for a few mins about the AHL and the 09-10 season.
I must have to say...I don't know if it was the fact that I was drunk but I think Winnipeg is the friendliest city I have been too so far in my life. Now I am a pretty shy person. Either it was the beer that made me less shy (which usually it makes me more social) or the people were just very friendly, I actually think it was both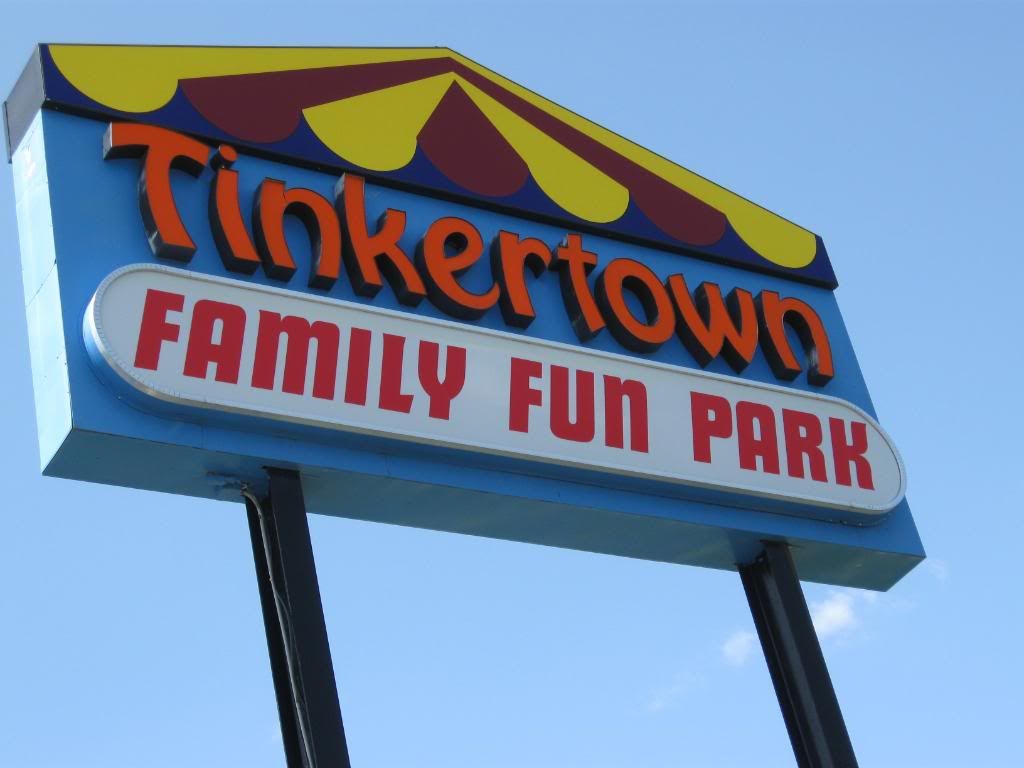 We left the park after about an hour.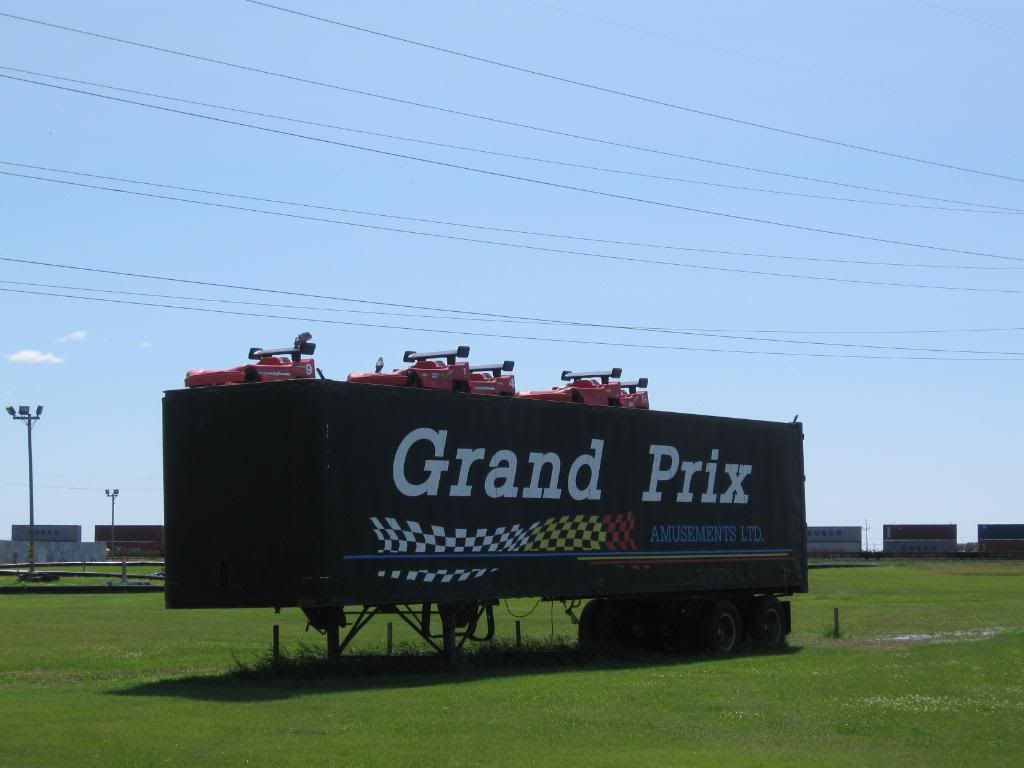 Now according the
http://www.rcdb.com
there was a coaster here a some point. It was off the highway so we decided to stop...besides I had to finish 3 more beers.
It is a go-cart/family fun place.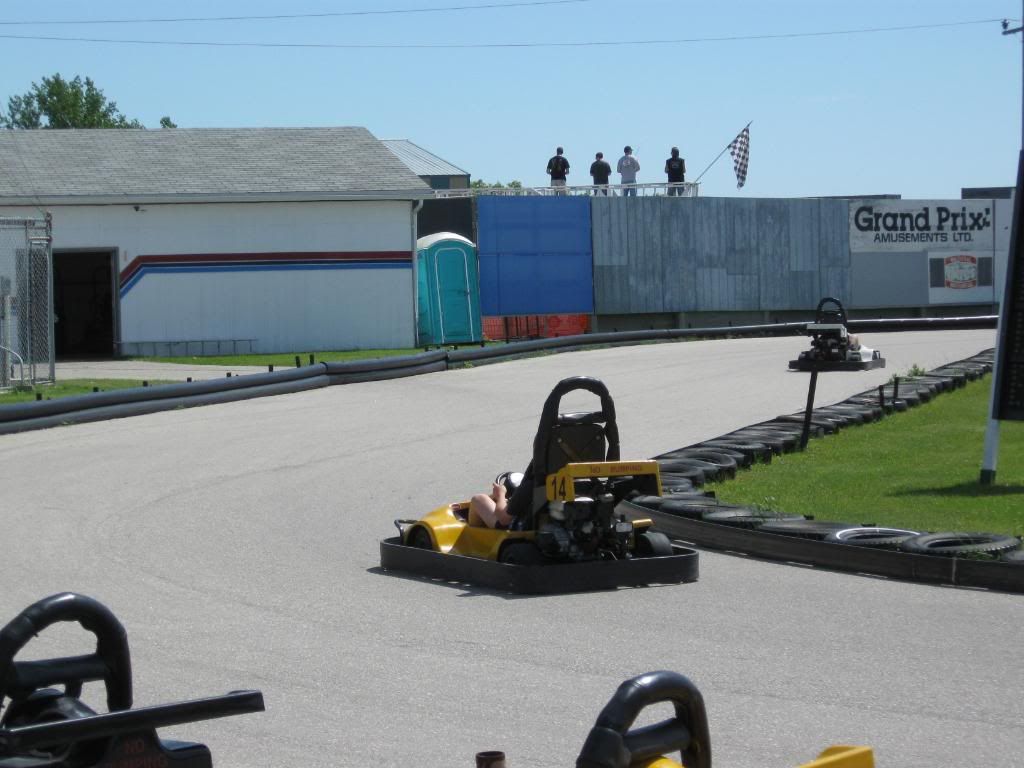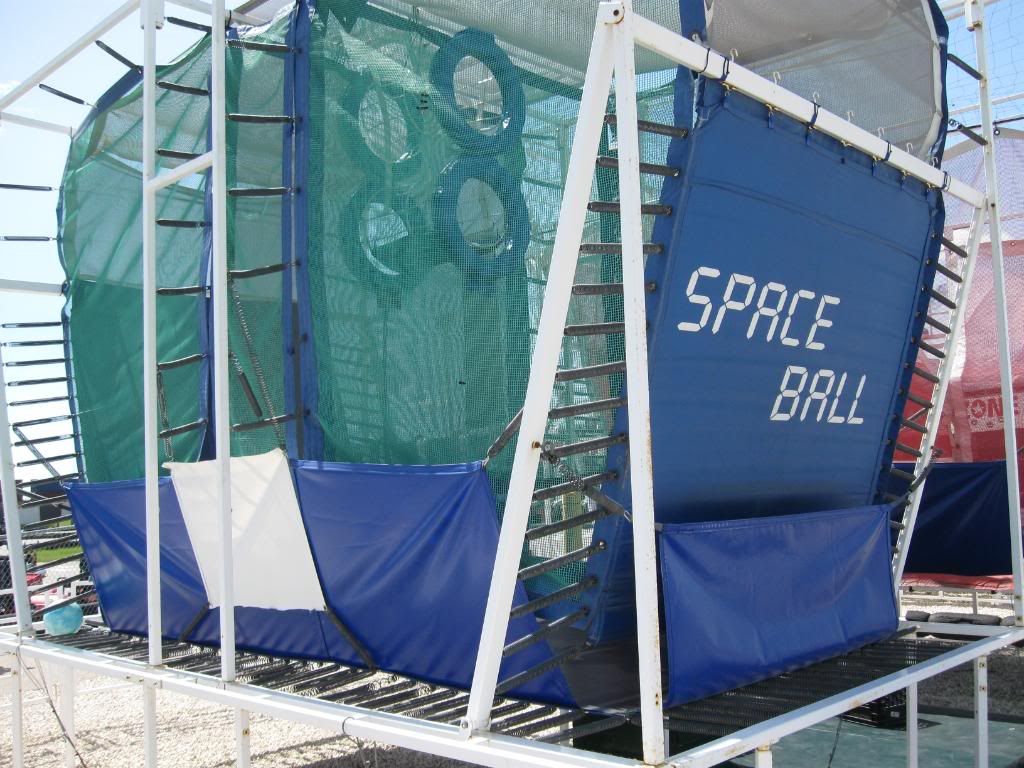 I haven't seen one of these since I was a kid.
This was the first time I have seen one of these in person. I know though that they are all over Europe.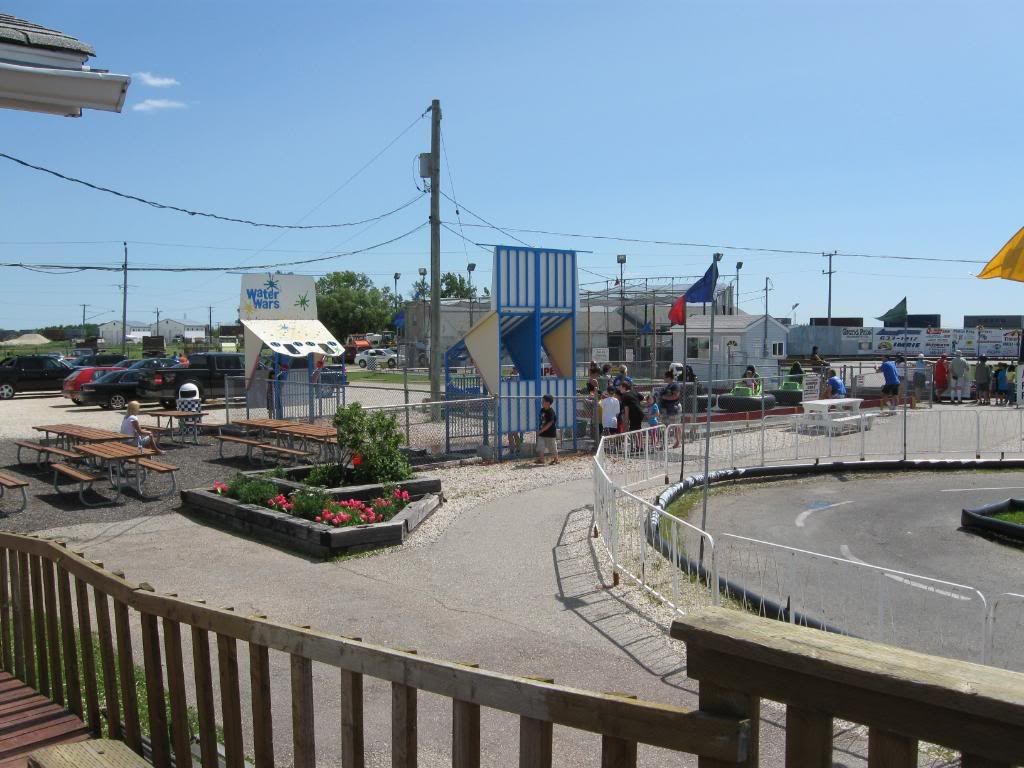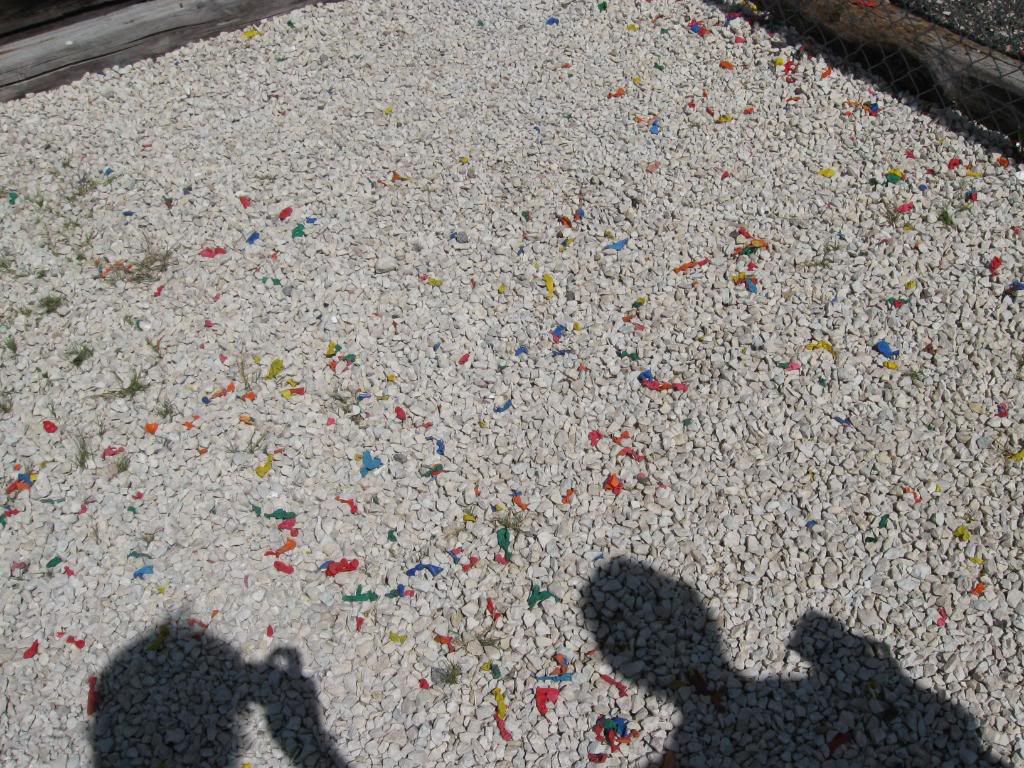 It looks like a clown barfed.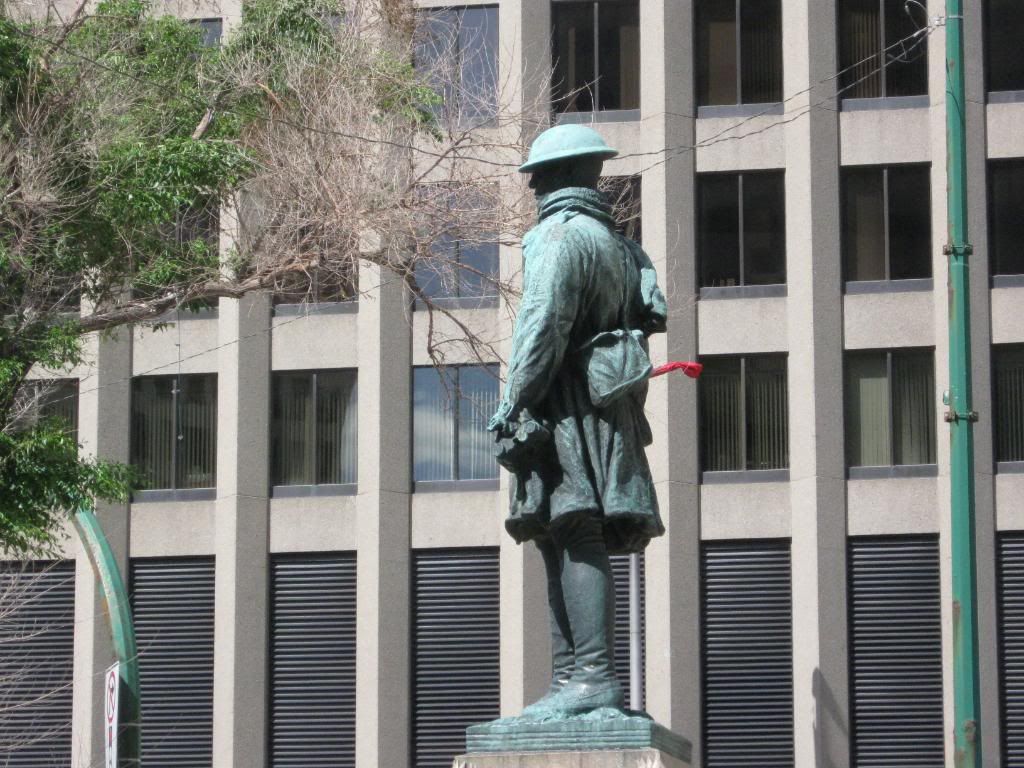 Downtown Winnipeg. I will warn you, the next few photos are out of bordem and fascination with the currency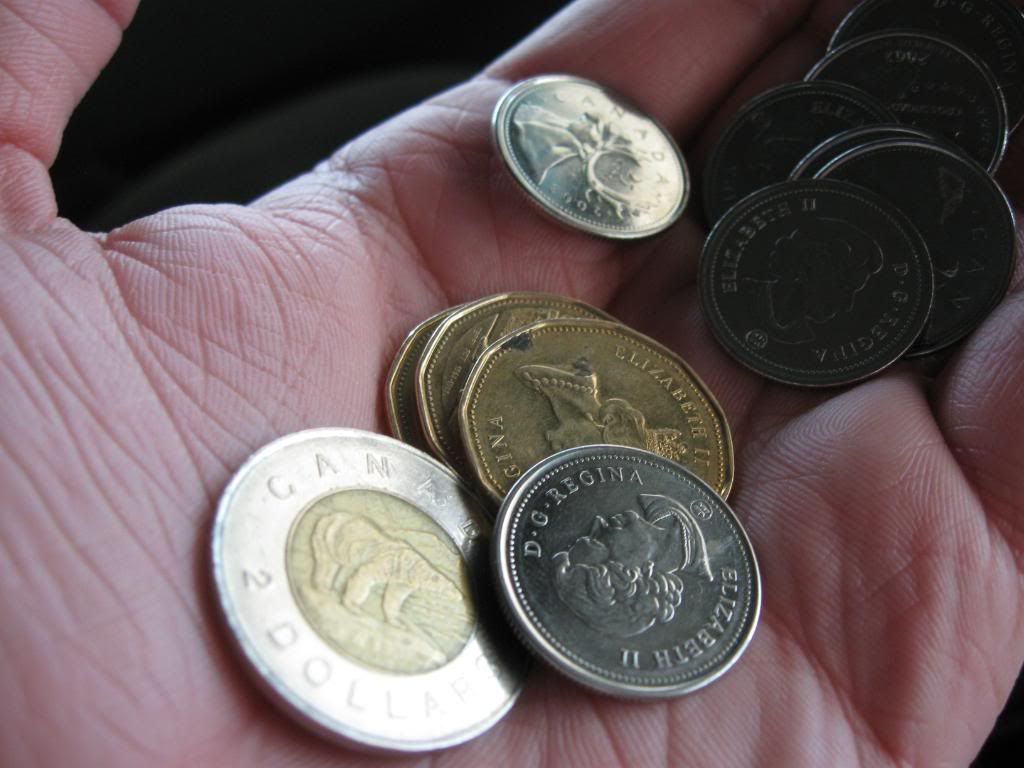 This bought me a Subway sub though...and I was able to keep some of it.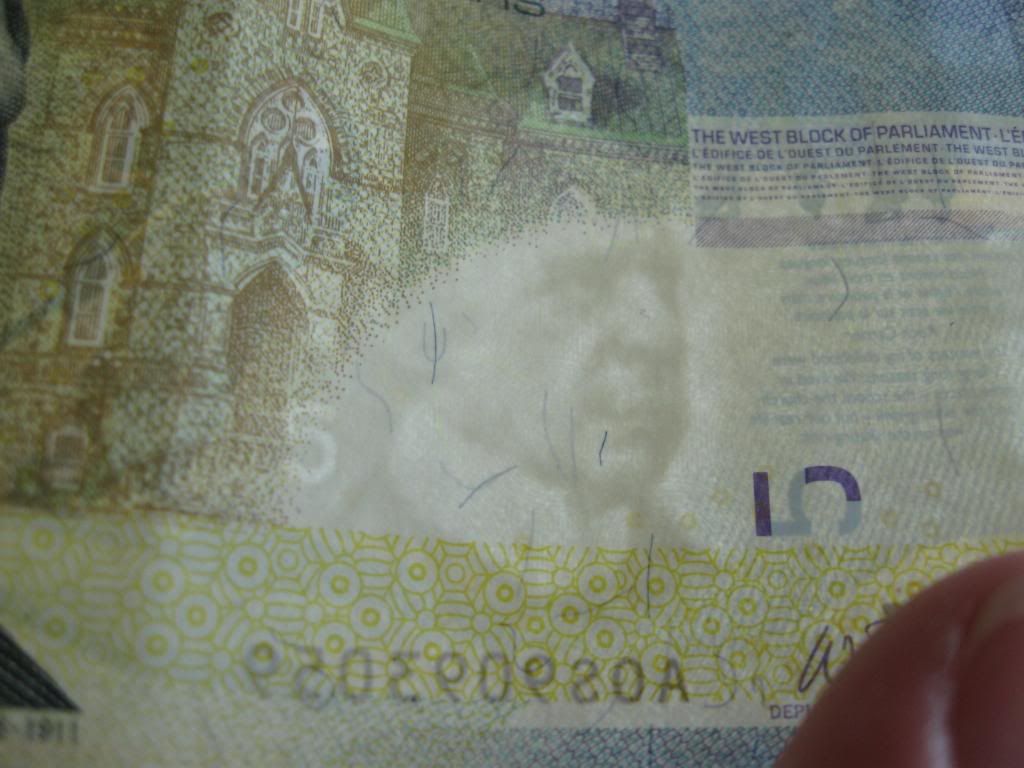 Sorry if this seems weird but I really like the Canadian Dollars. I think it looks really cool and almost fool proof to counterfeit.
Not to mention, I always keep a $5 Canadian because I never know when the next trip will be. And its always nice to have it for gas, tolls, ect.
Gas wasn't too bad, although my friend is so cheap so we only got enough gas to get to the border...well when we crossed the border the next gas station was 22 miles away....was almost ran out of gas again.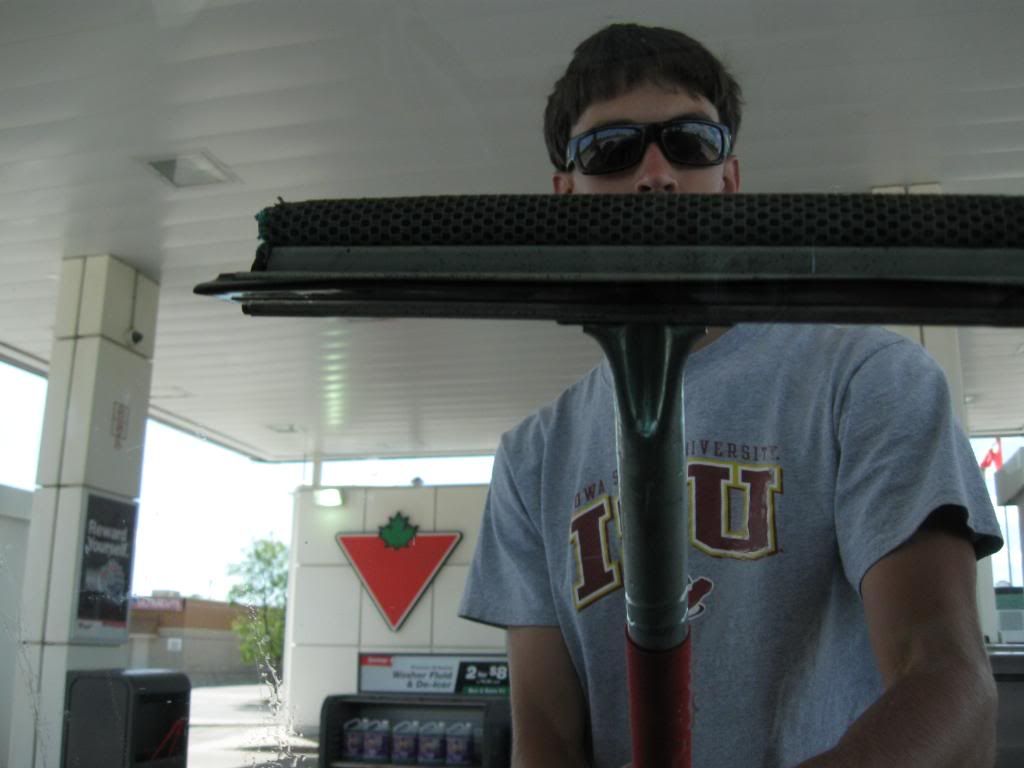 Free car wash?
I don't really remember this, I kept passing out on the way to the border (from being tired, I was sober by then).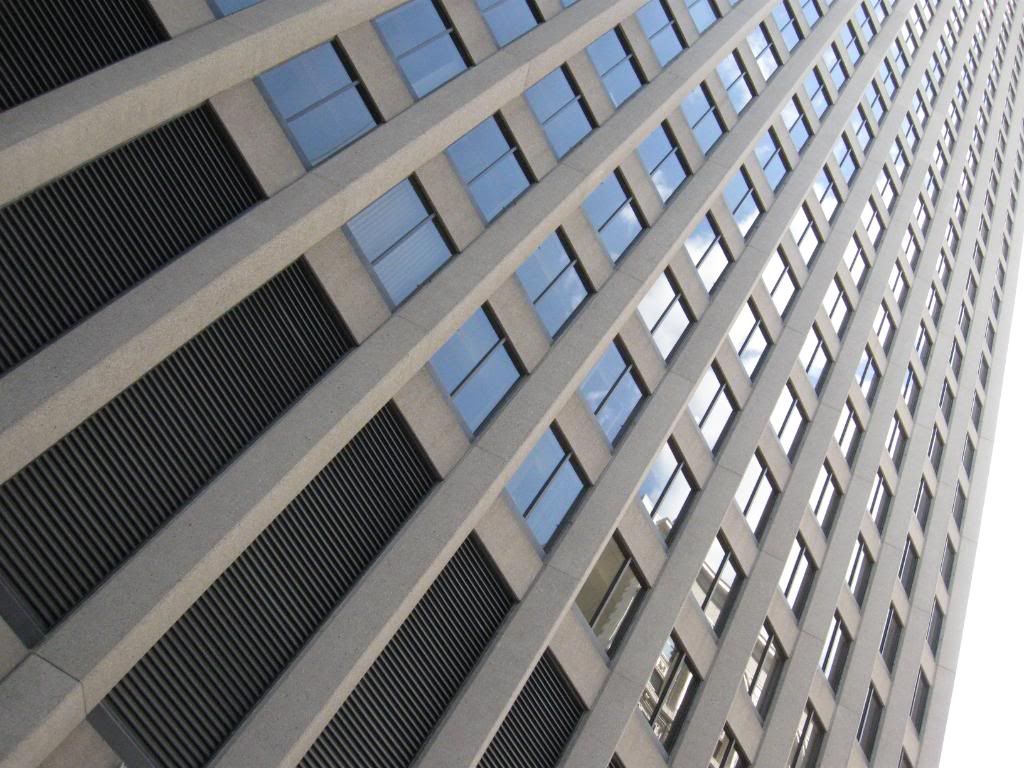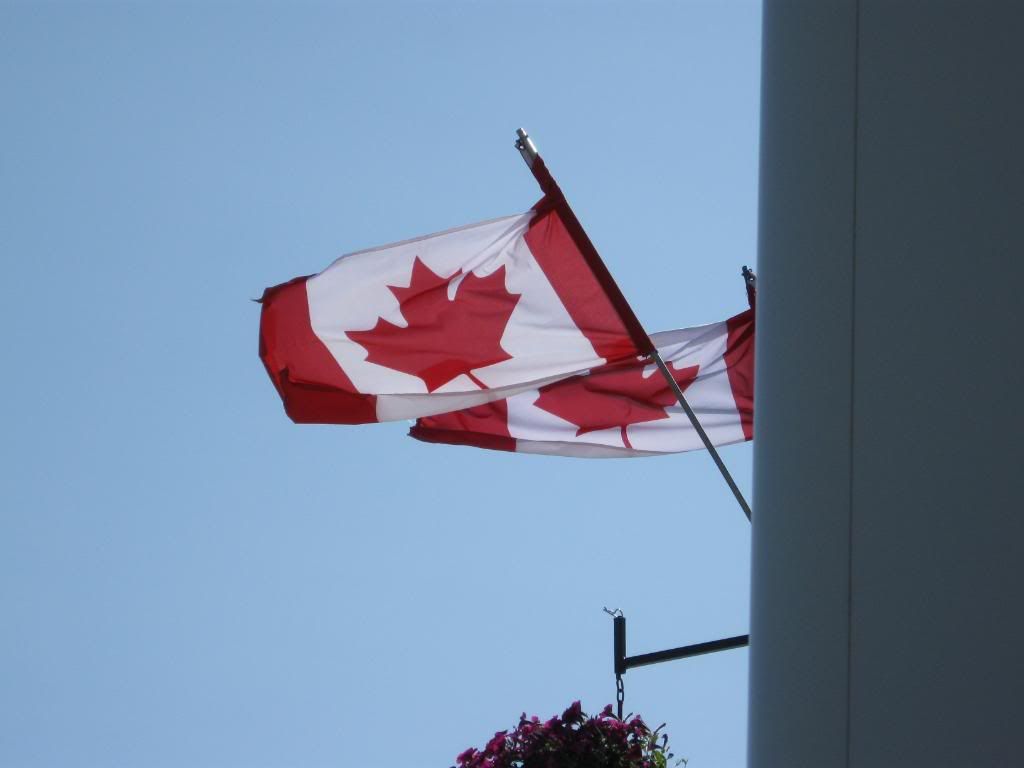 The last picture of Canadian flags of the trip
Its just nice to see something different for once on the flag pole away from home.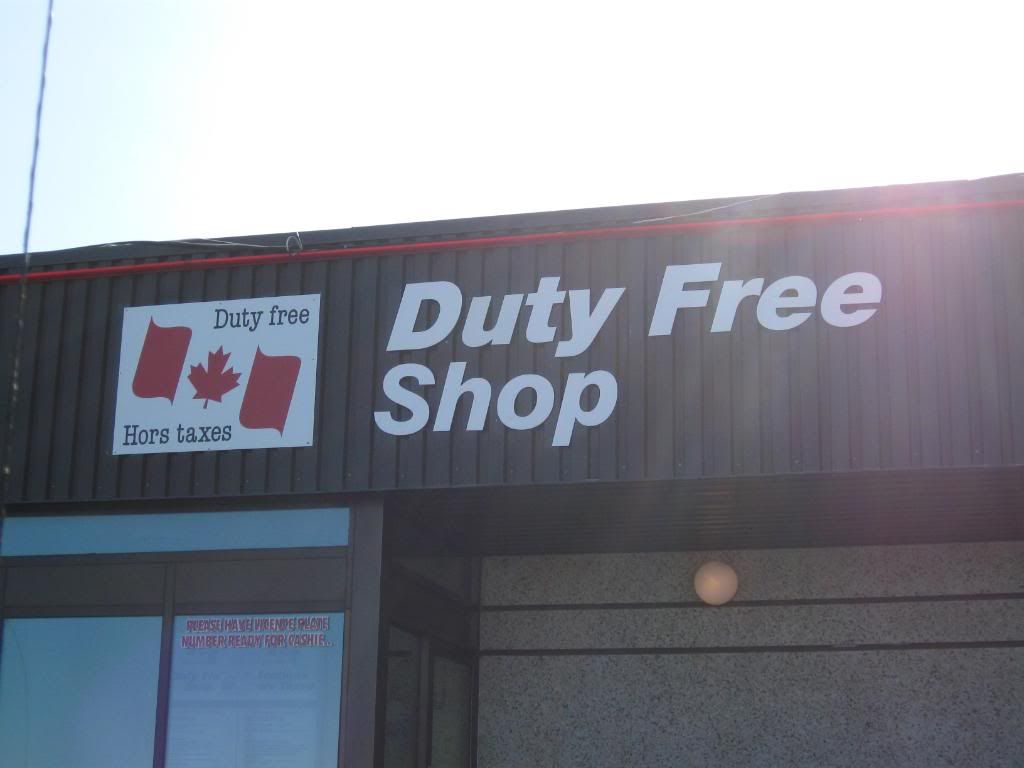 We exchanged the rest of out cash, we I didn't. My cheap friend traded in $4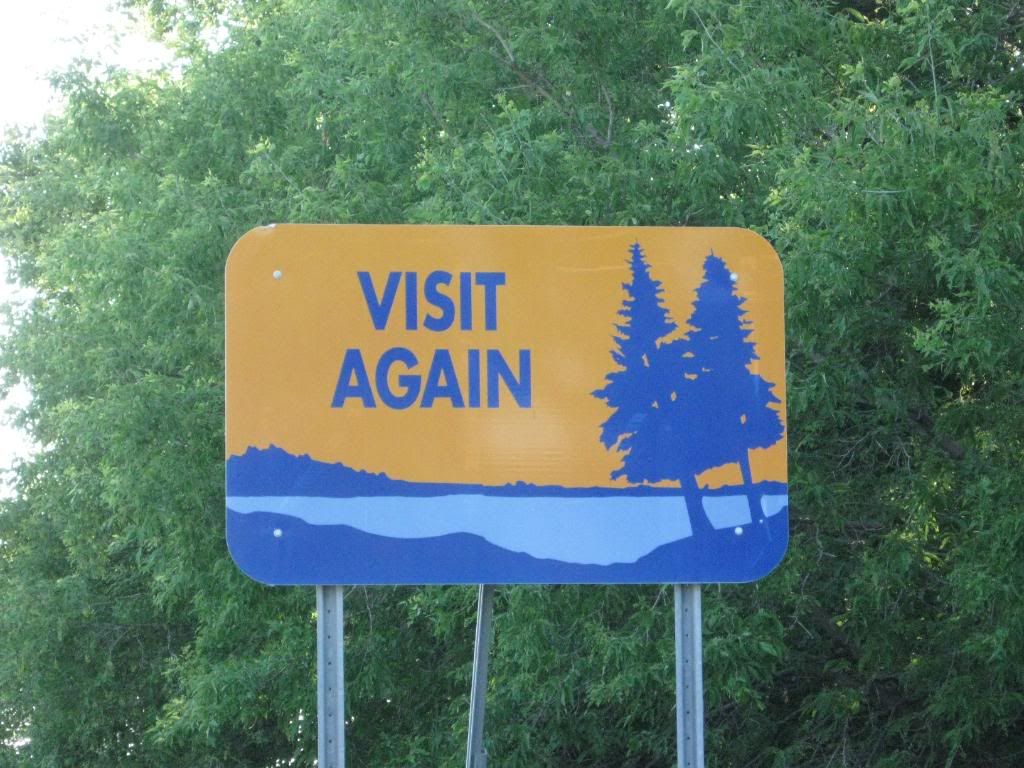 So we left Minnesota...to enter North Dakota...to come back into Minnesota.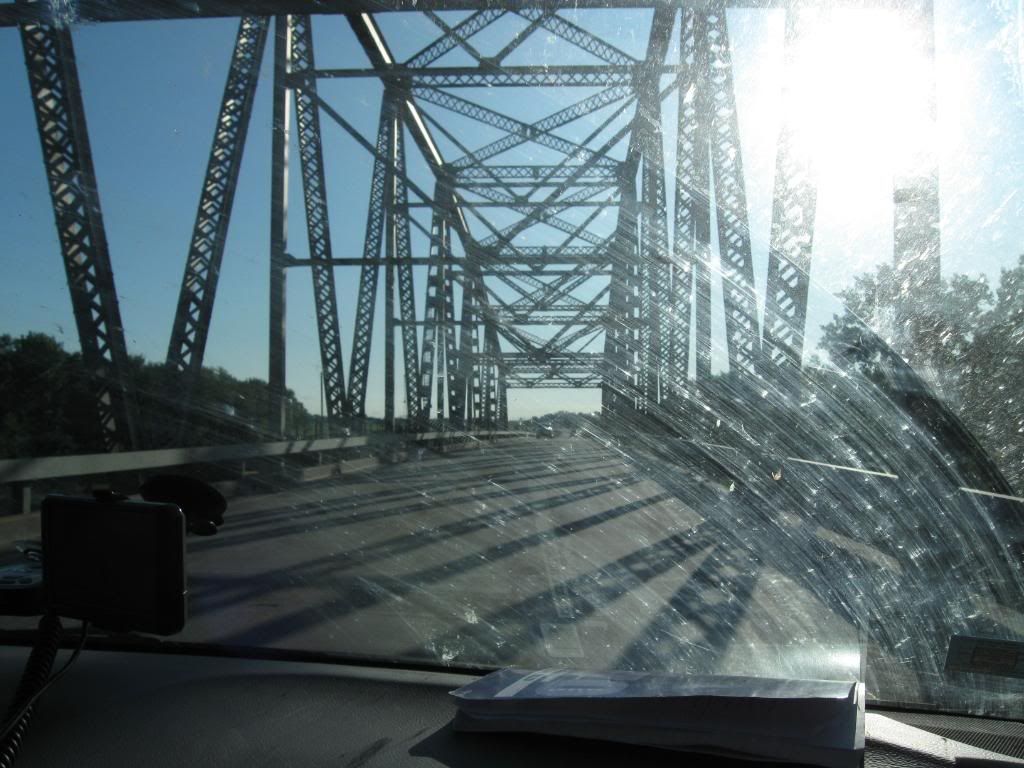 I guess the free car wash didn't do too much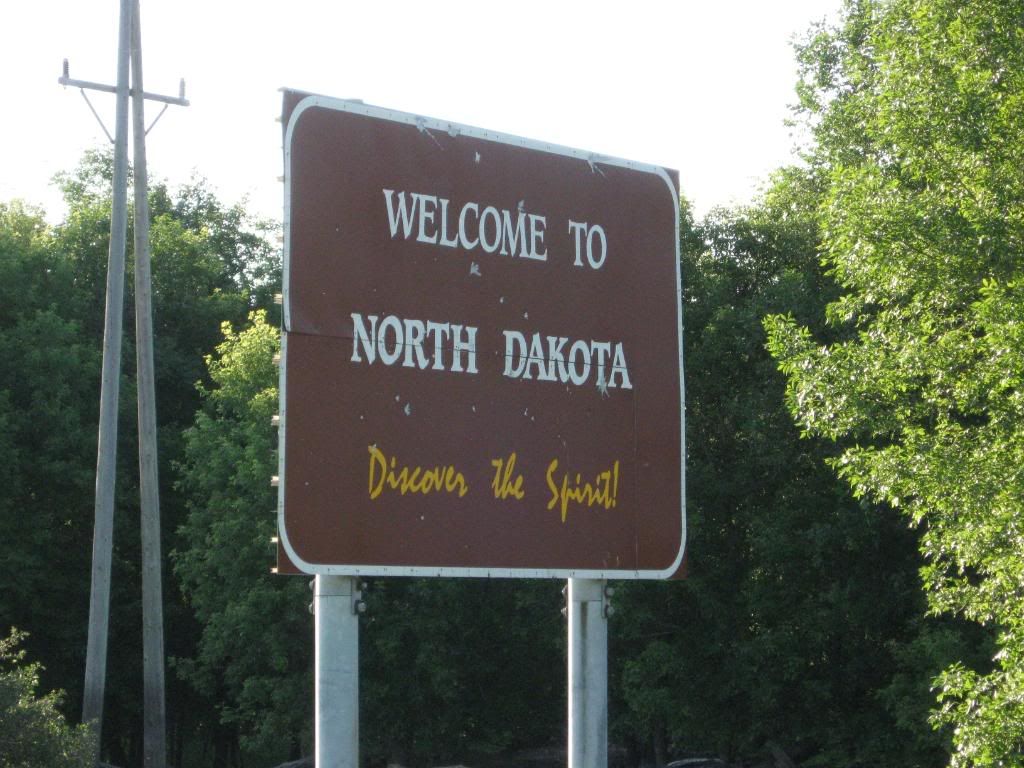 After this until the next morning I got depressed for some reason. I don't if it was the fact that I was close to home I and wanted to go home, EXTREME lack of sleep, the alcohol wore off, i don't know. I couldn't sleep in the hotel room. I don't know why I was feeling like crap. It might have also been the fact that the best part of the trip was over.
Next Update : Final Day at Valleyfair.