Day 3- Silverwood in Athol, Idaho
So after driving all the way through the night, sleeping for 2 hours in the car we finally made it to Silverwood.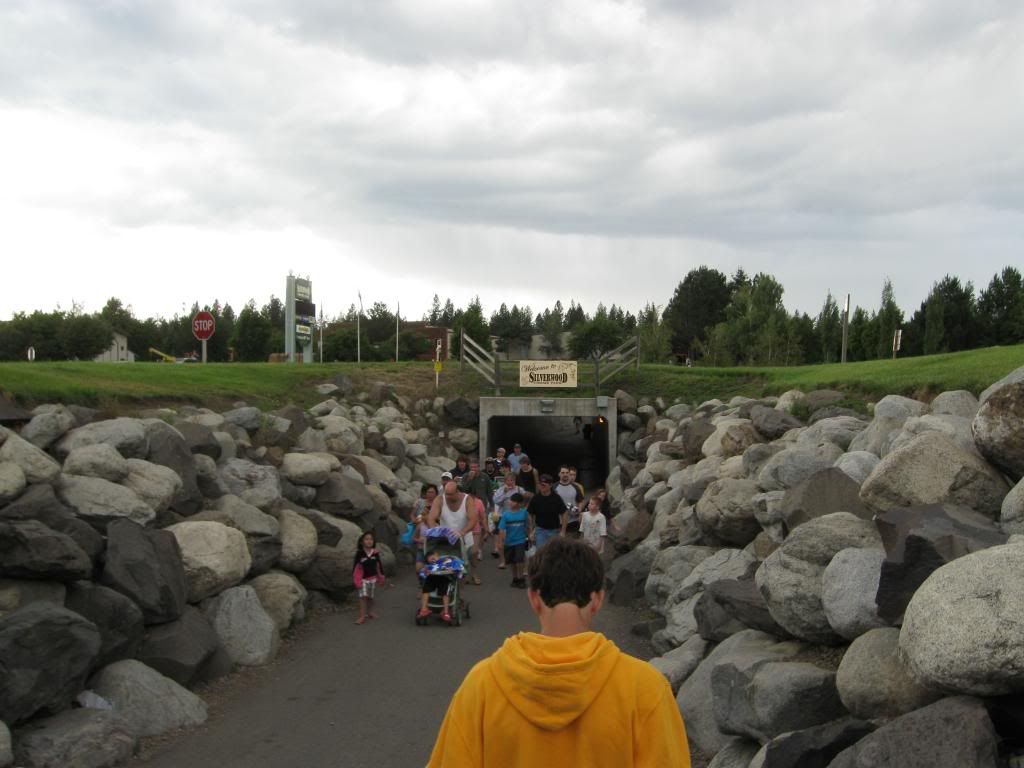 To get to the park, you have to walk under the highway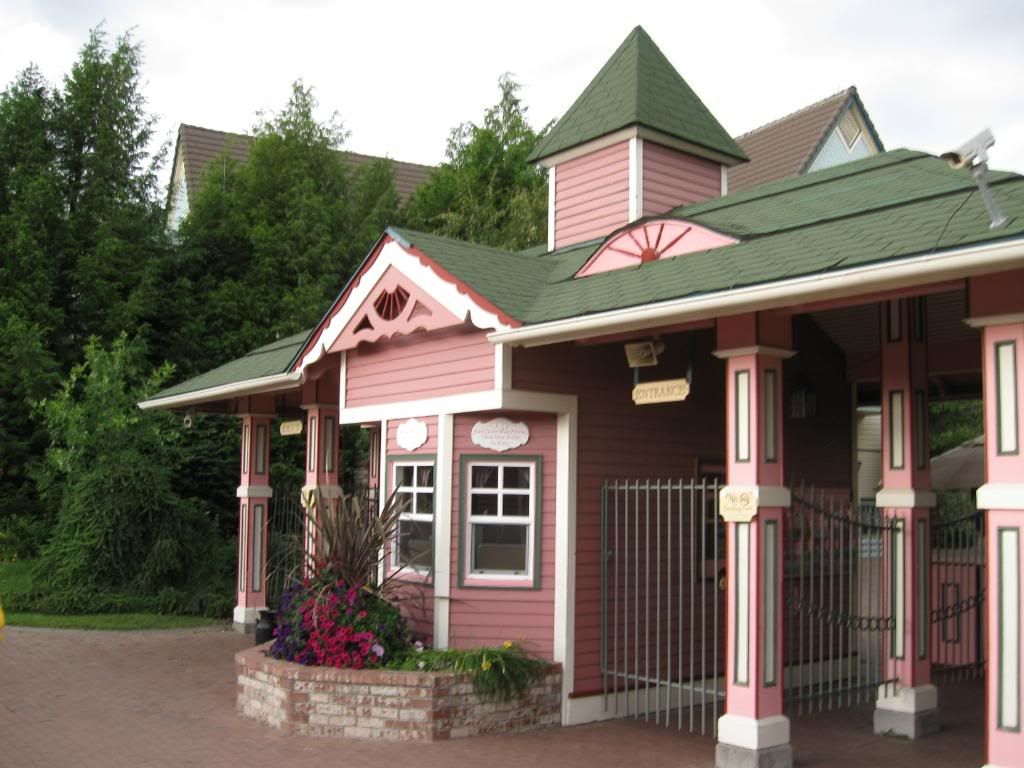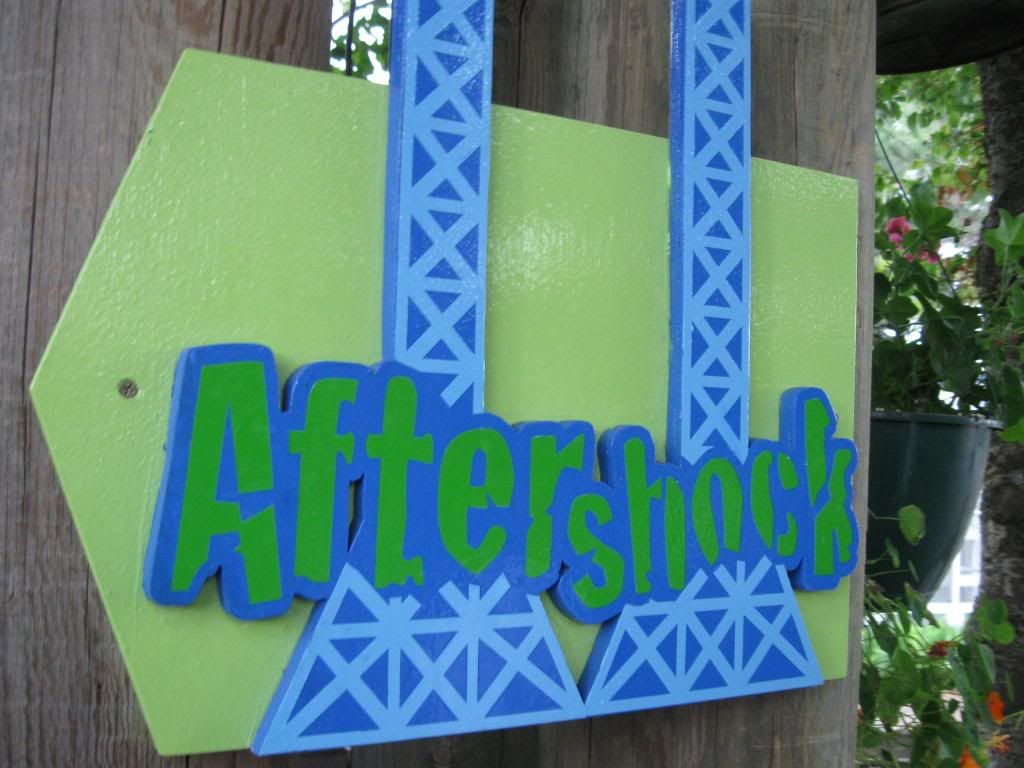 One of the main reasons why we were here.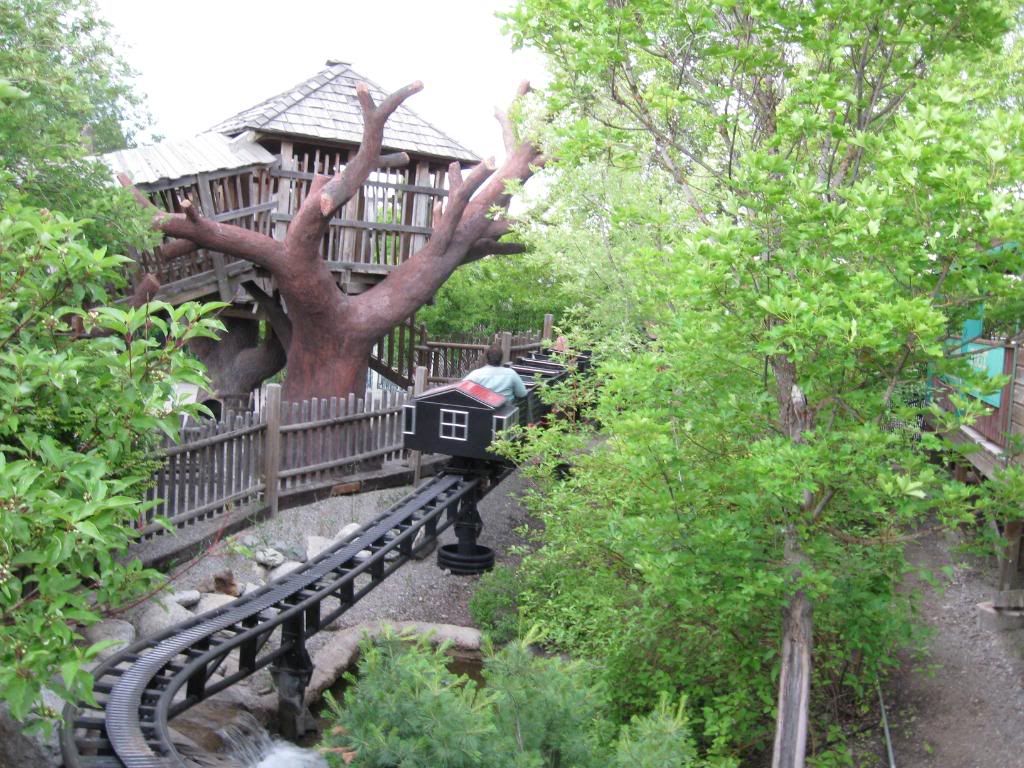 Heres the kiddie that we got on earlier.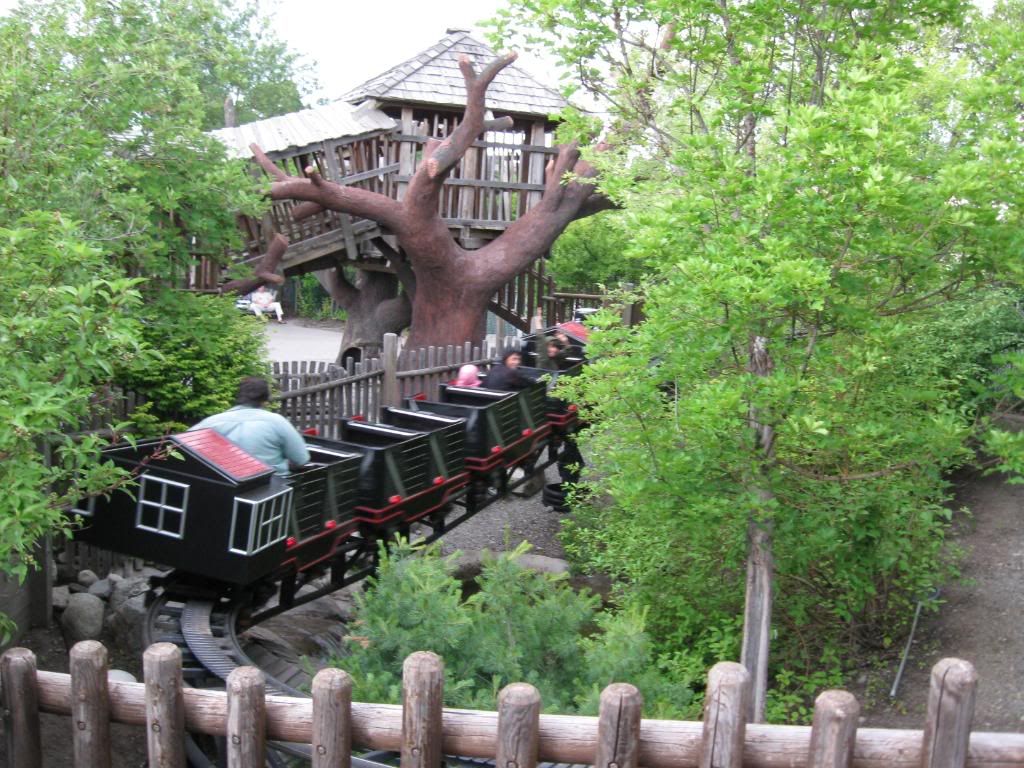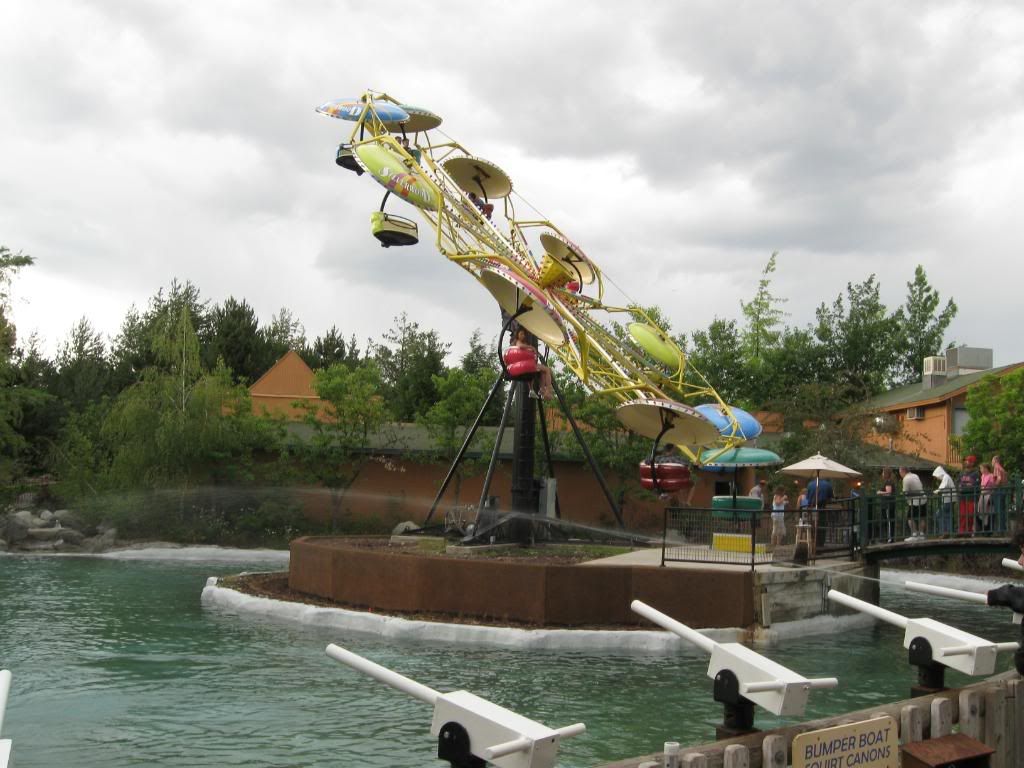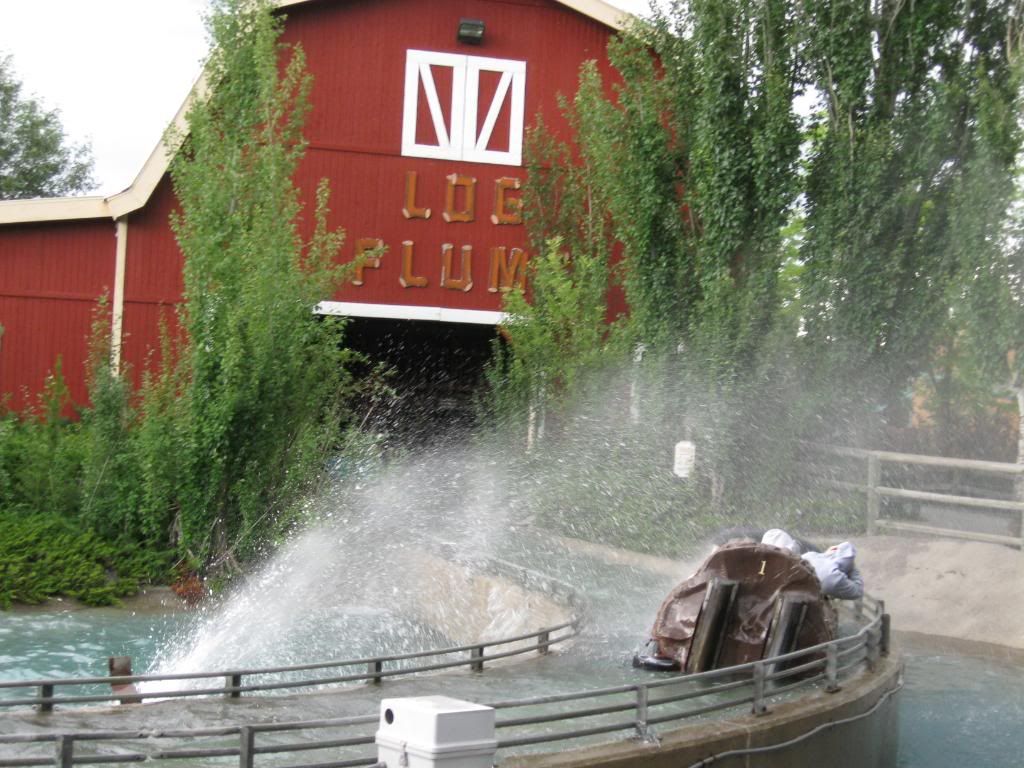 They had a nice flume ride here that get you wet at the end.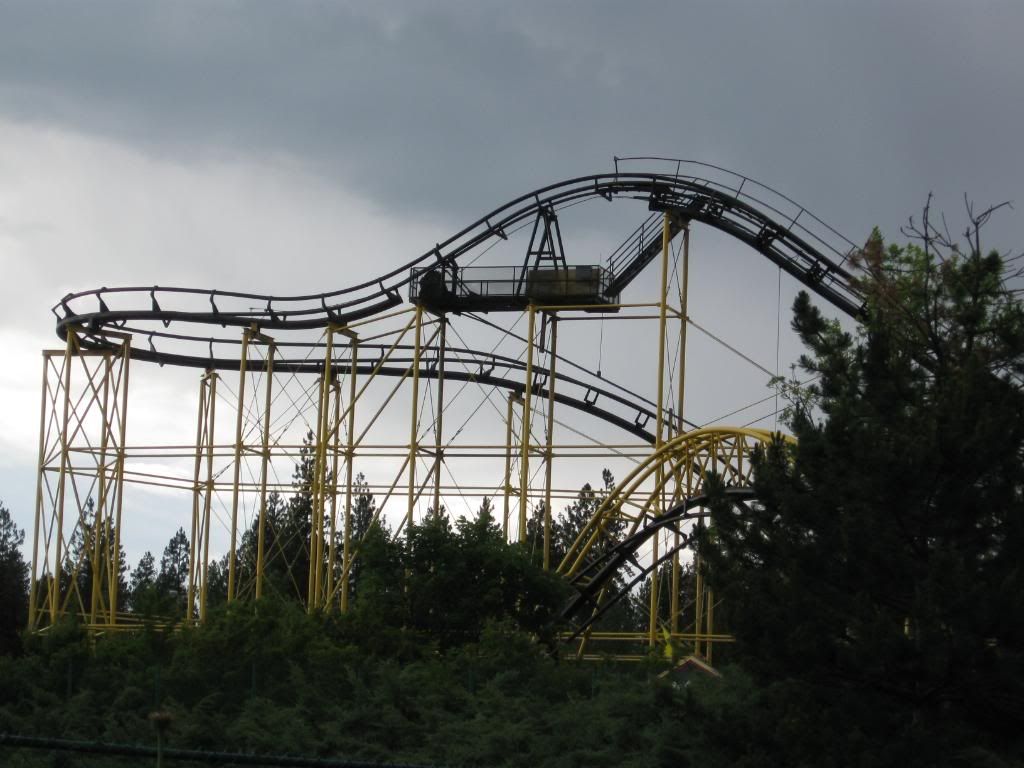 This is a very old "Corkscrew" that was designed by ARROW DYNAMICS in 1975.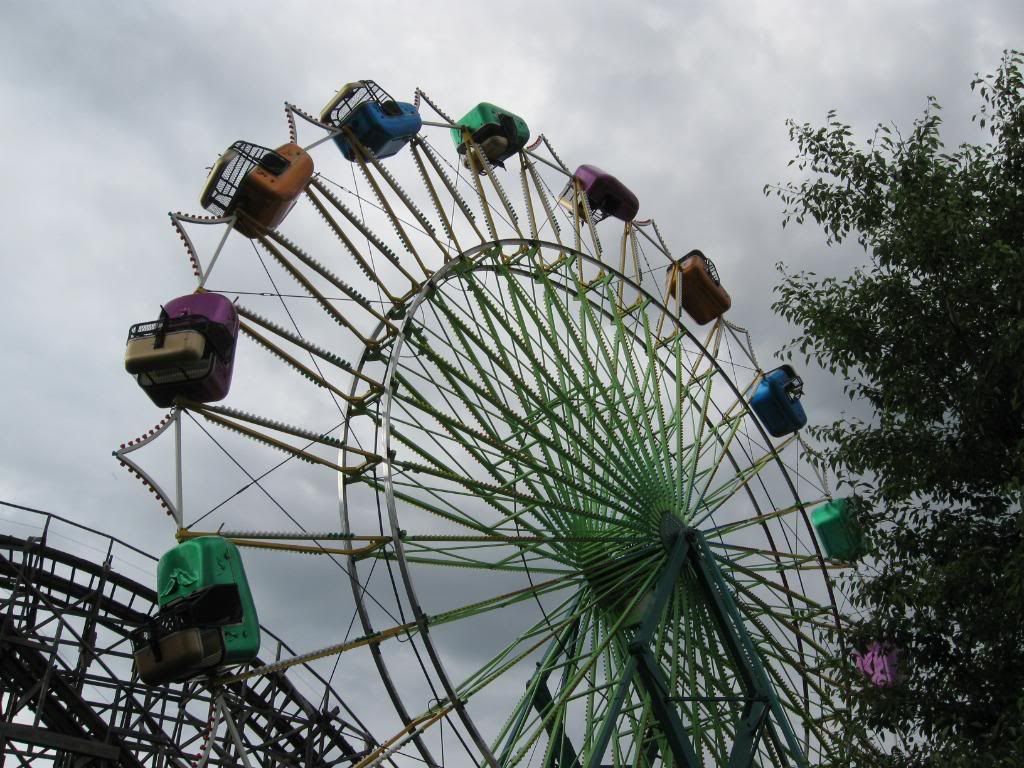 "Skydiver" one of the last ones standing.
A great drop tower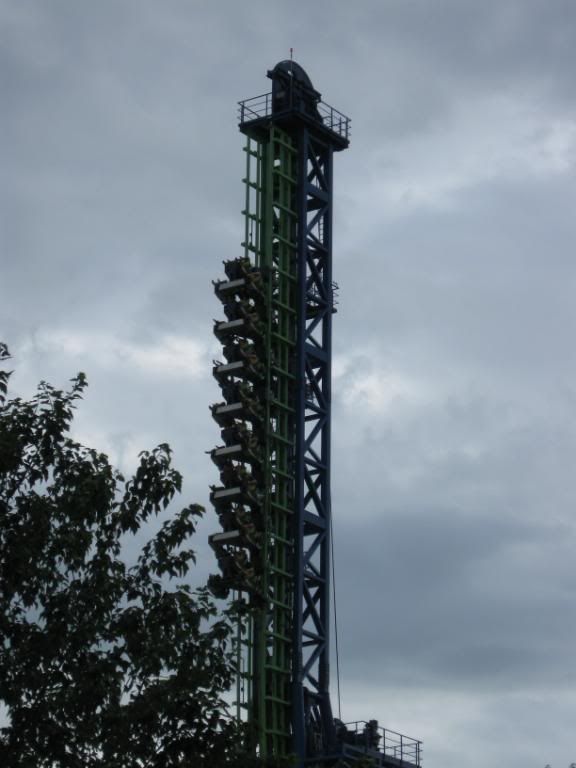 Here is Dejavu..err I mean Aftershock.
This EXACT coaster was at Six Flags Great America in Chicago. They took down the ride in 2007 sold it, then Silverwood bought it dirt cheap.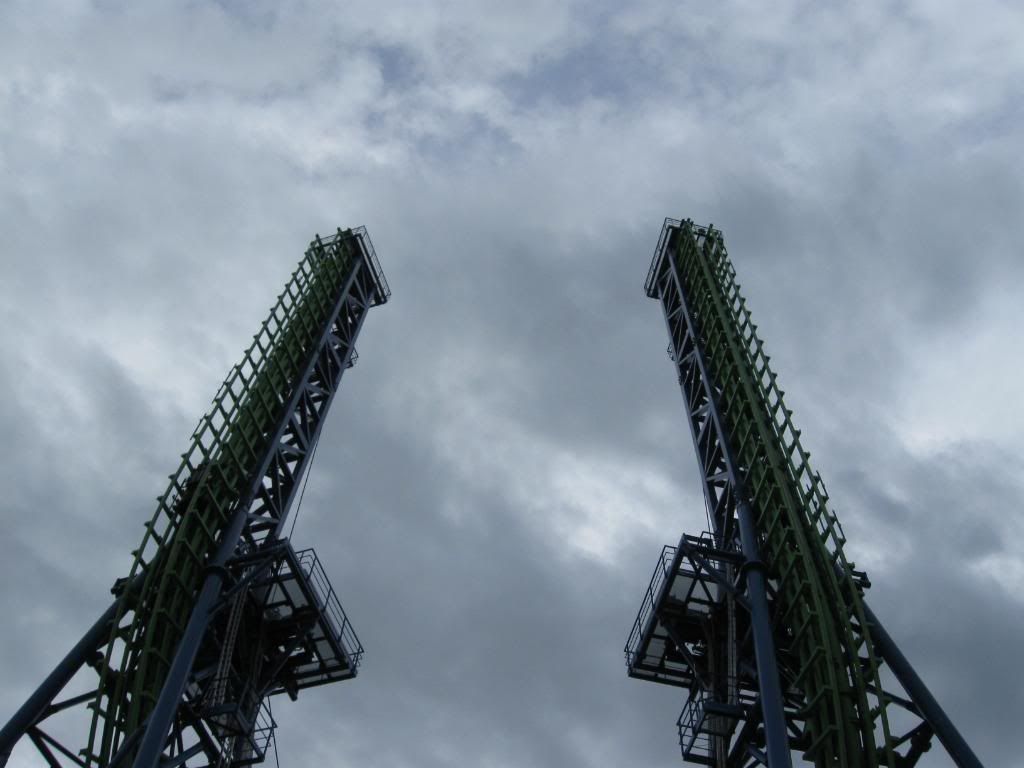 It brought back MANY memories from when it operated from 2001-2007.
This is Tremors, a GREAT coaster!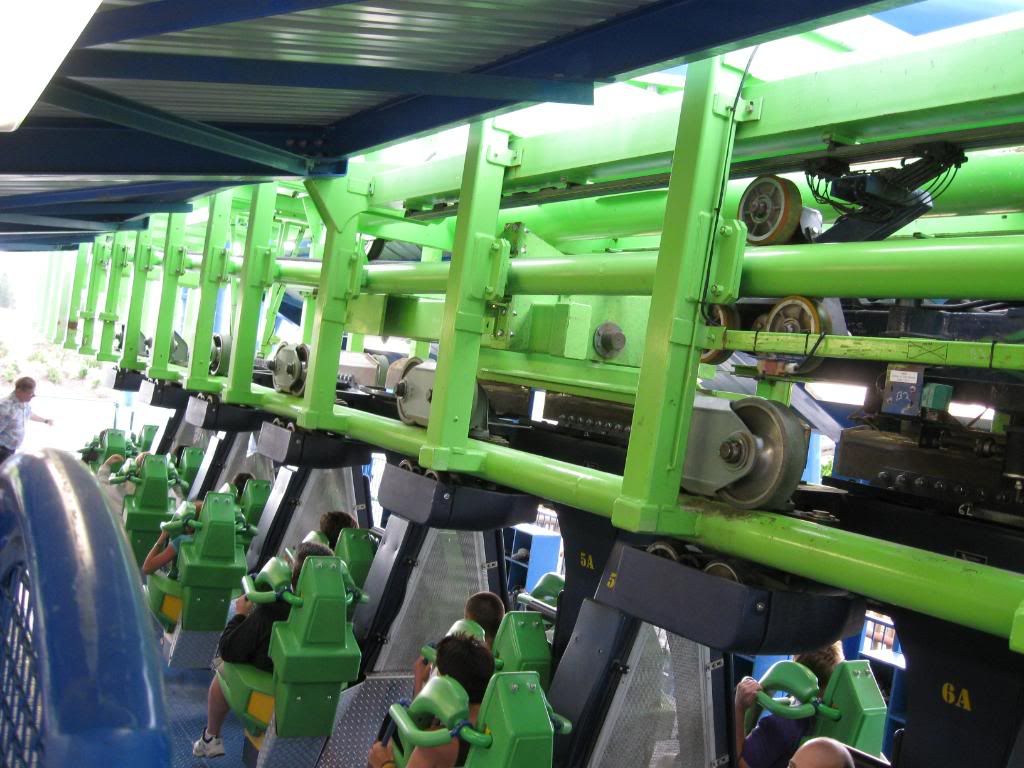 Ah yes...so many memories came back to me.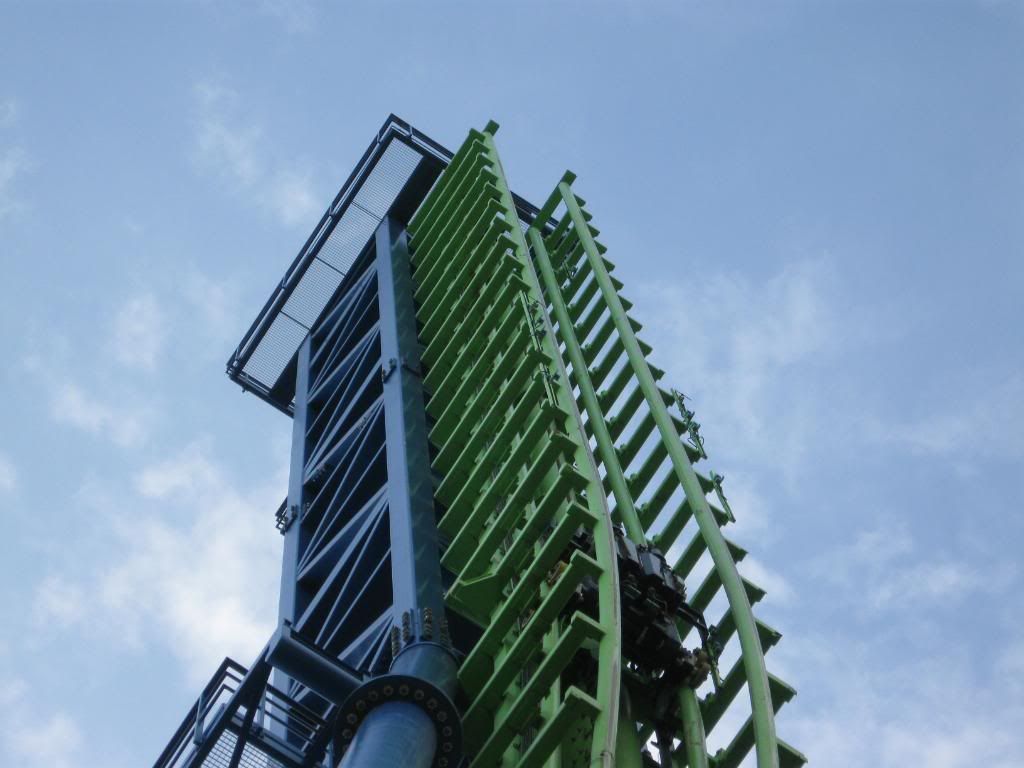 200ft up down, then up again.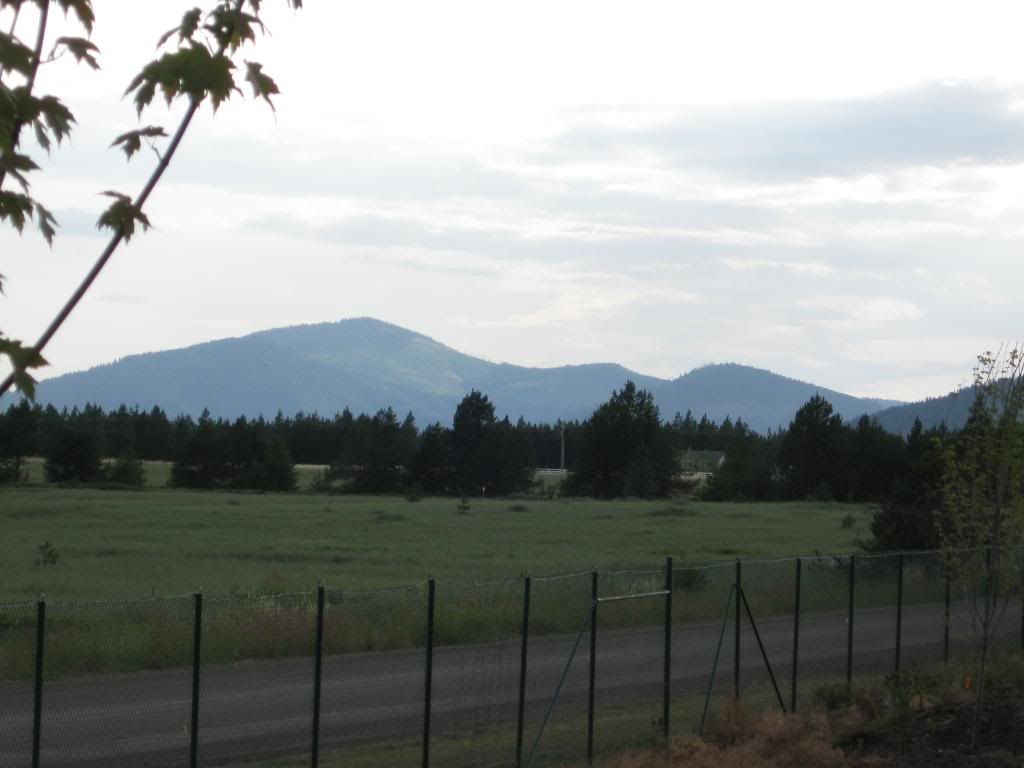 I loved the sounding landscape of the park.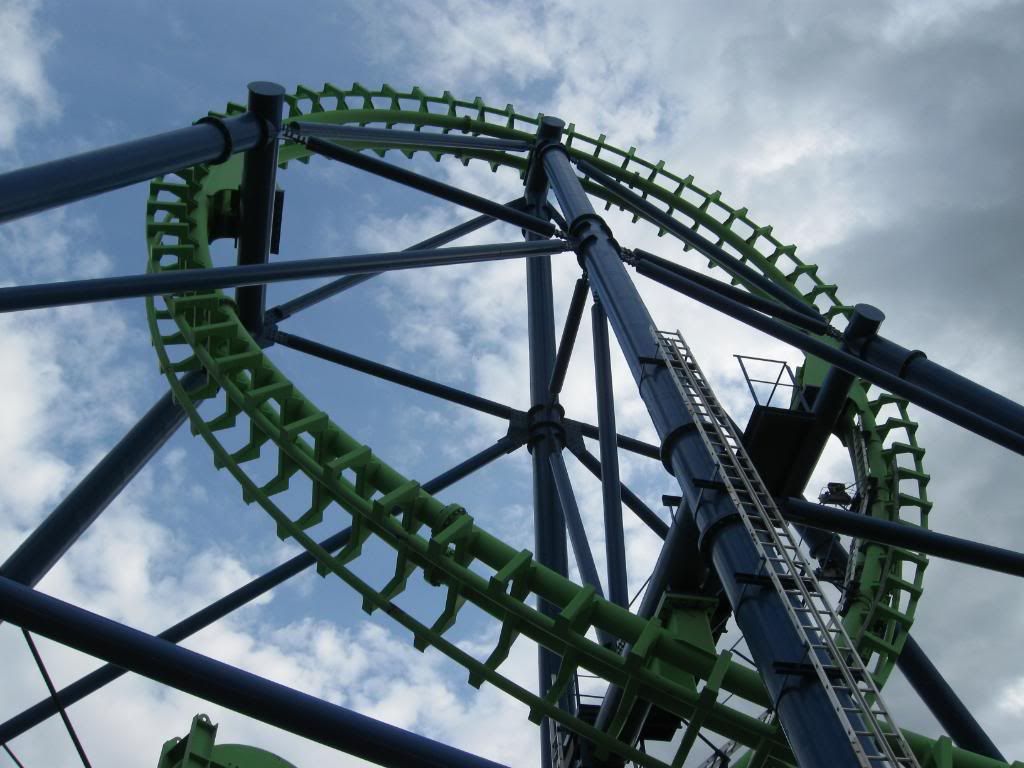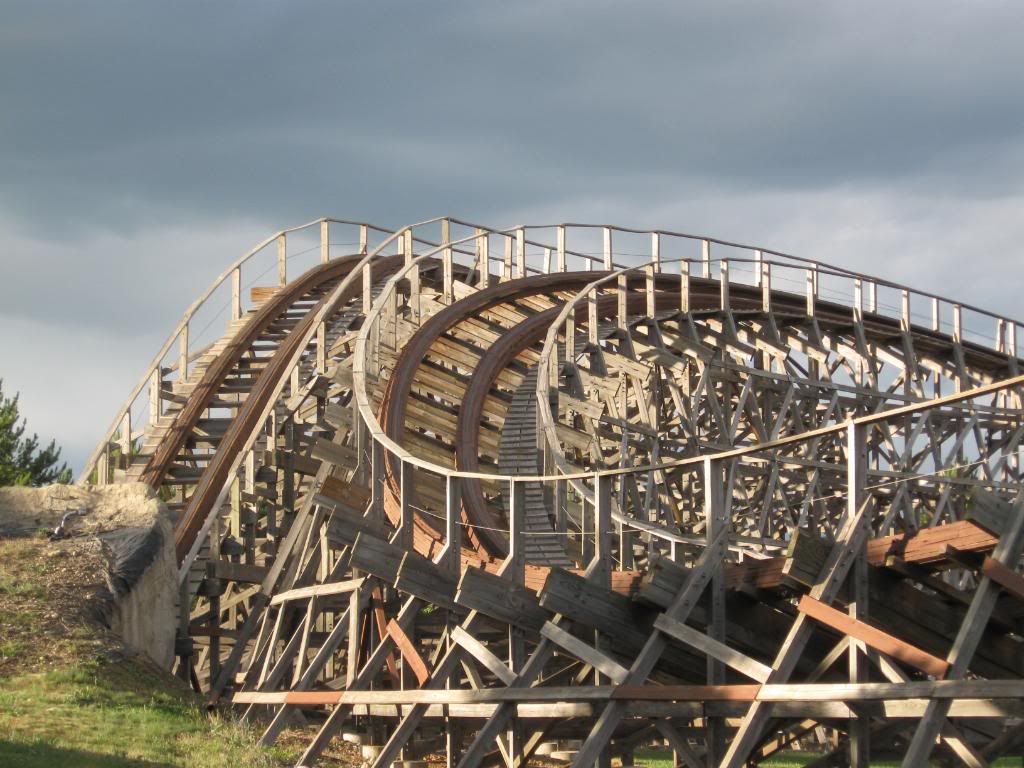 Tremors is full or quick twists, sudden drops, and 4 tunnels.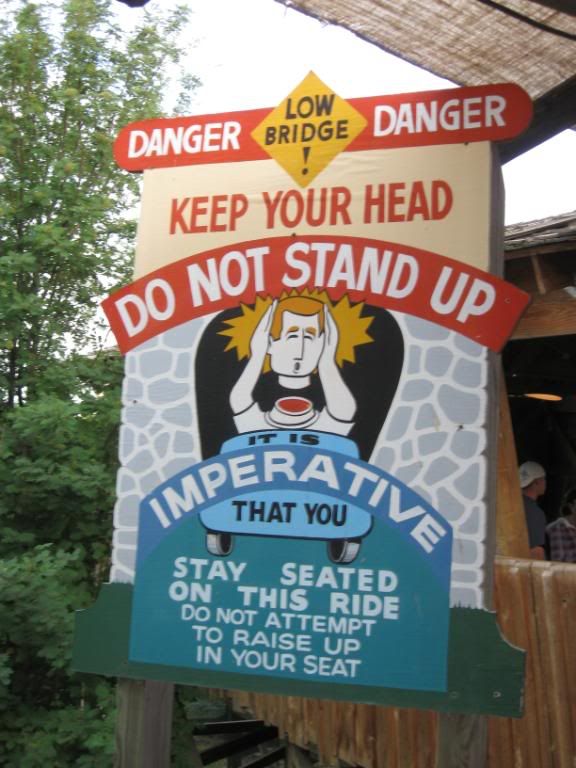 indeed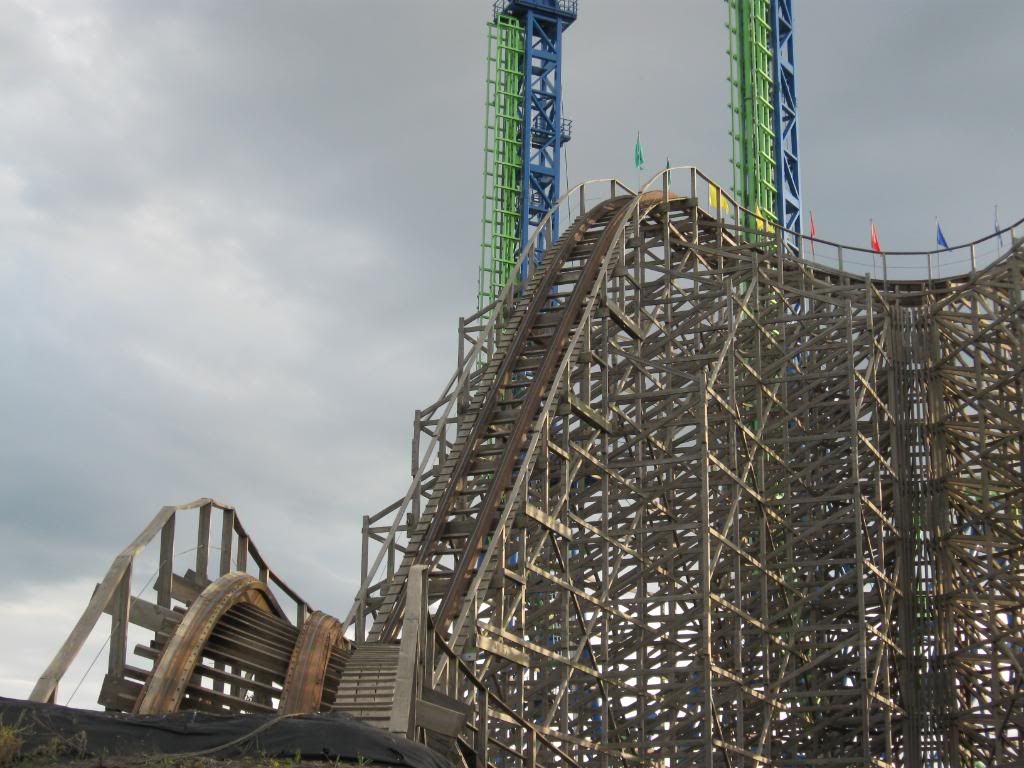 Its good but not
that
good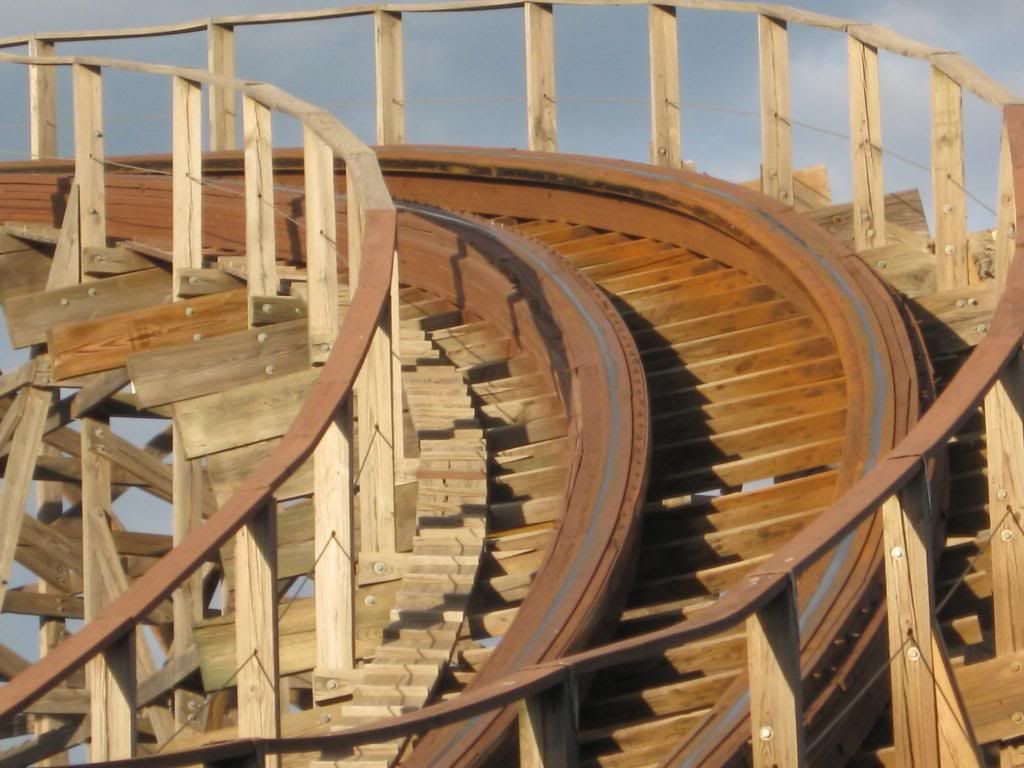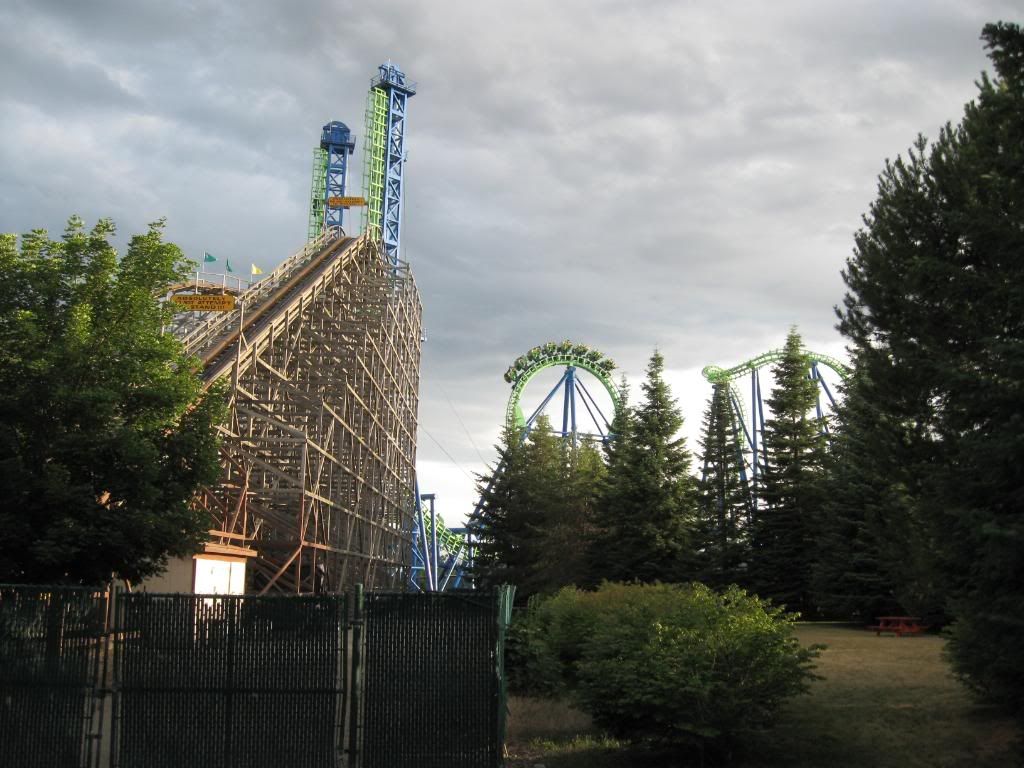 Aftershock DOMINATES the skyline...just like it did at Six Flags Great America.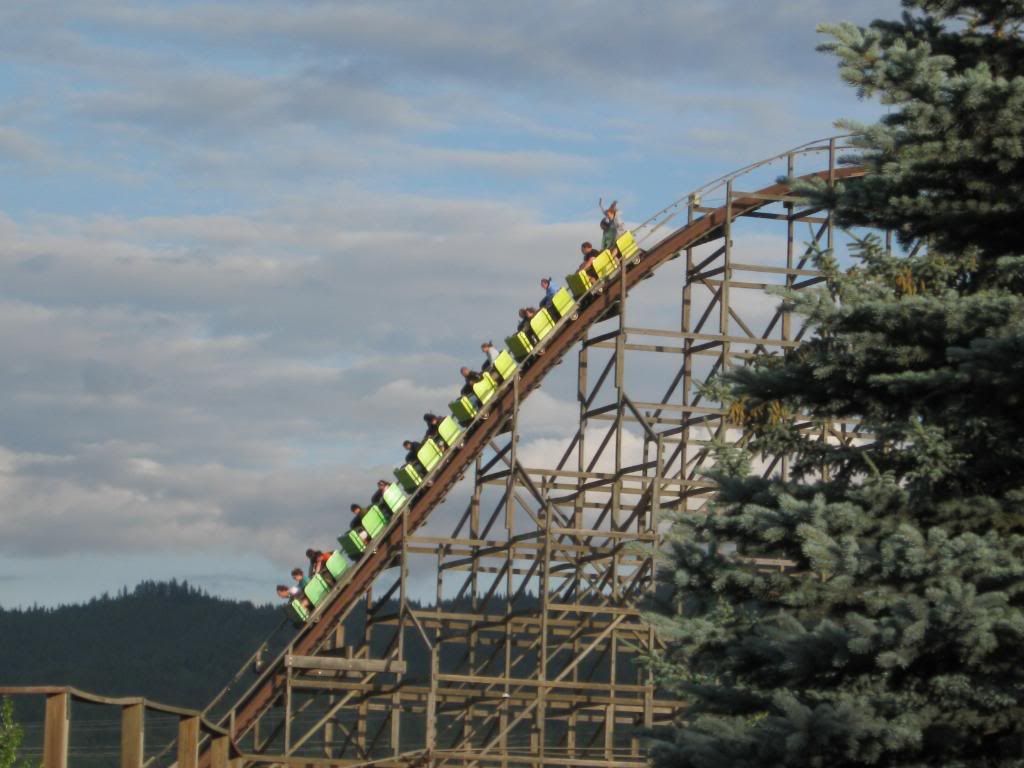 This is "Timber Terror". A fun ride and lots of airtime hills. As you can see, the two girls in the back did not read the "do not stand" sign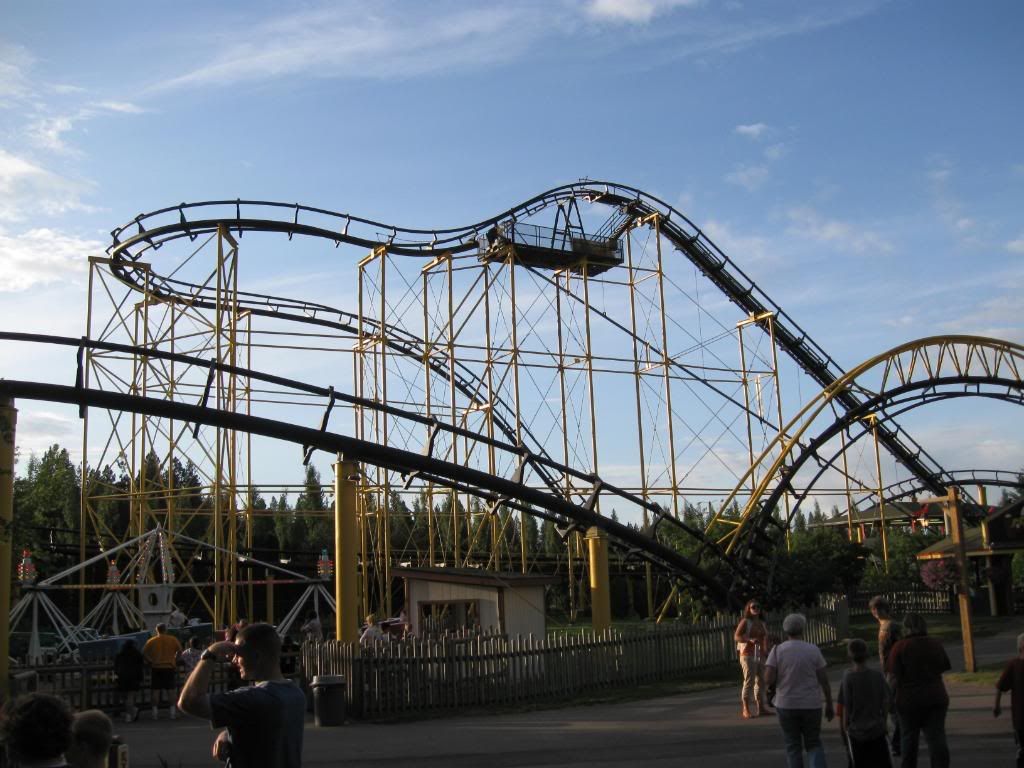 More of the Corkscrew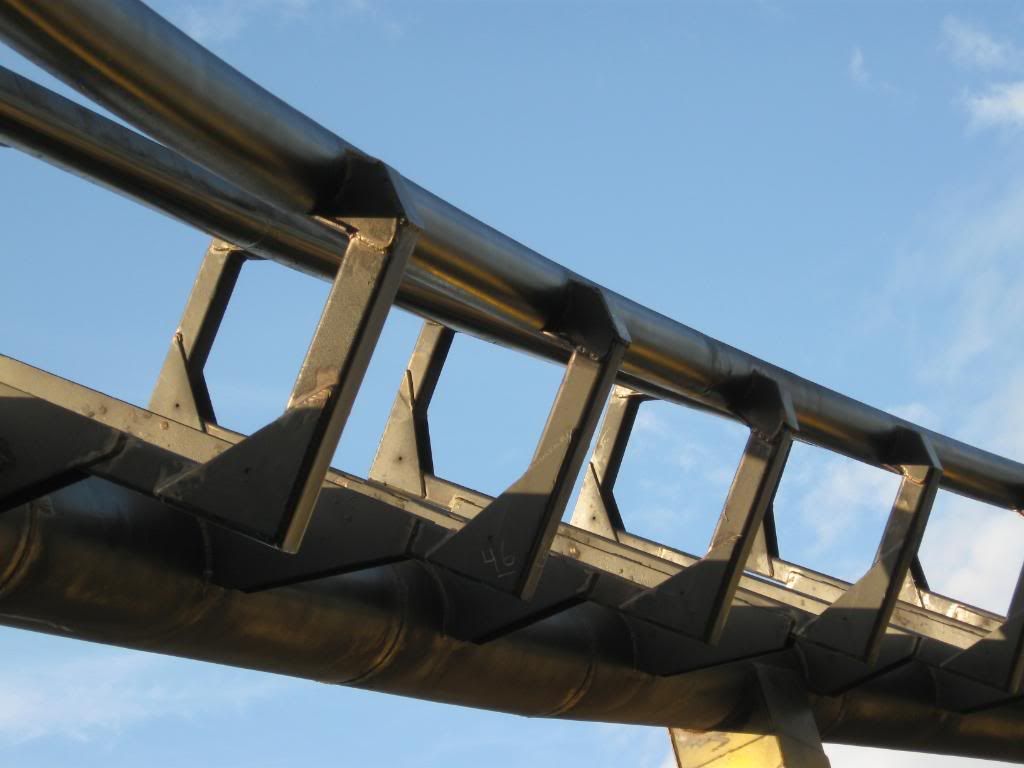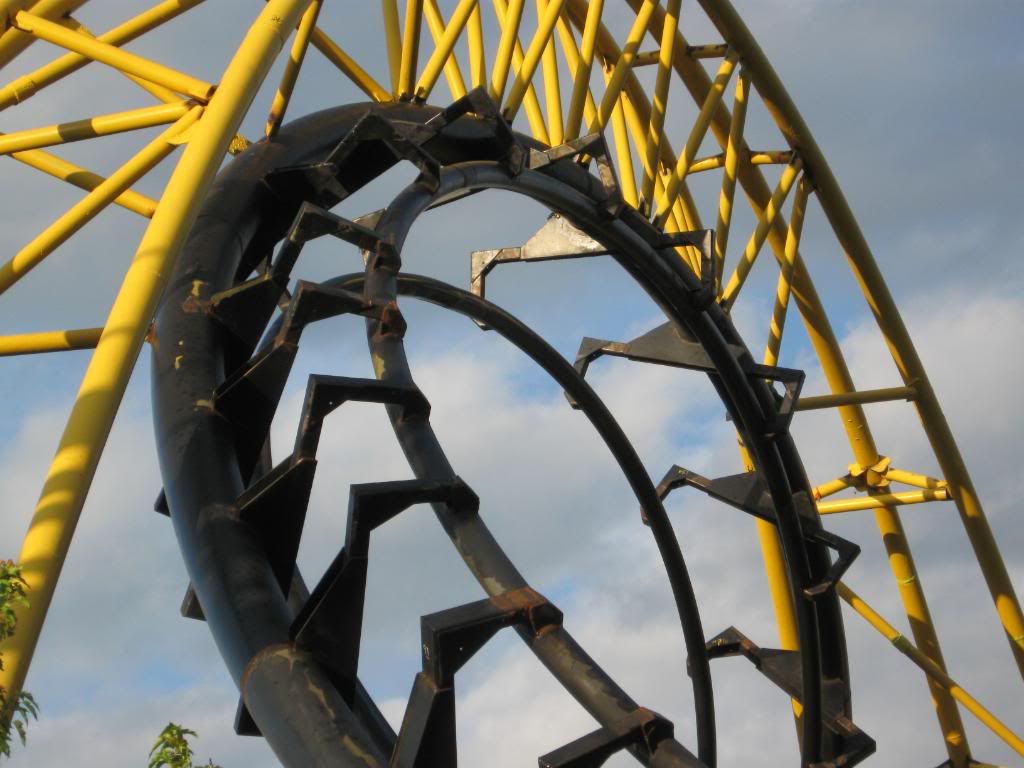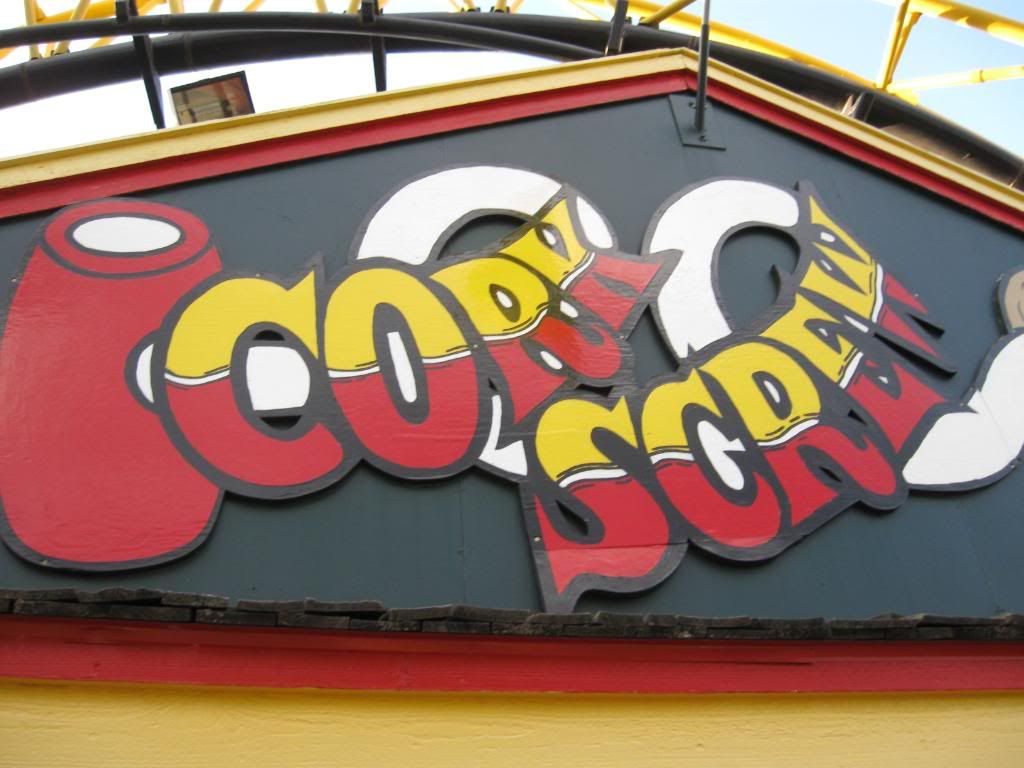 Just...dominates
First drop of Timber Terror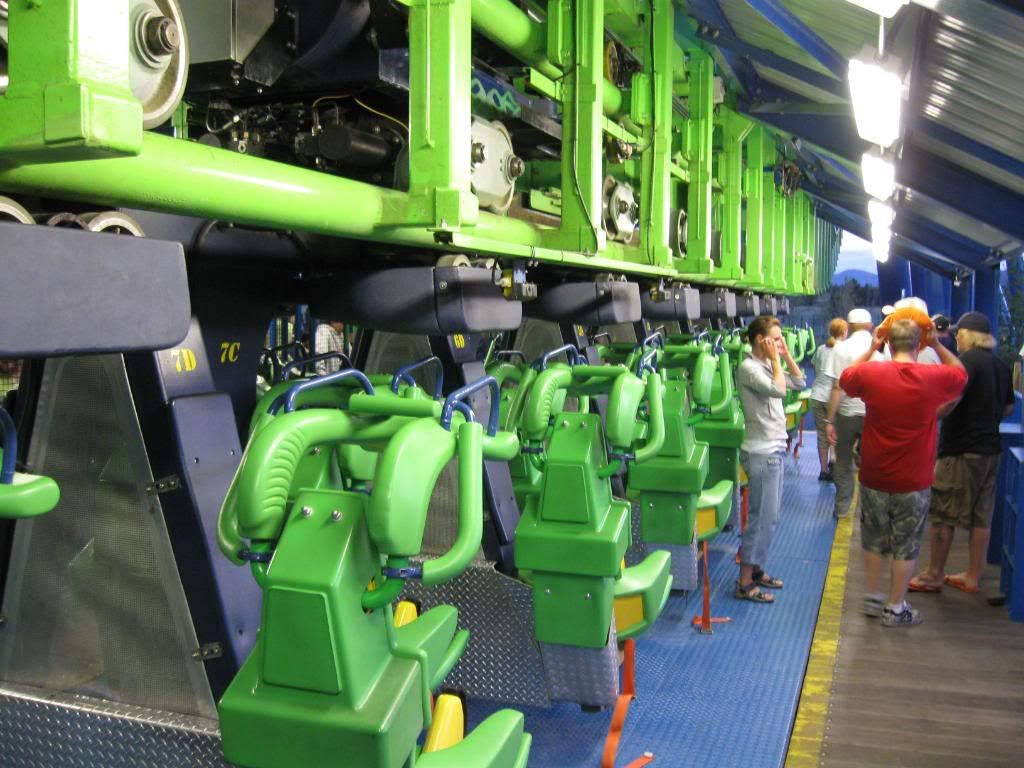 Took about 12 rides on Aftershock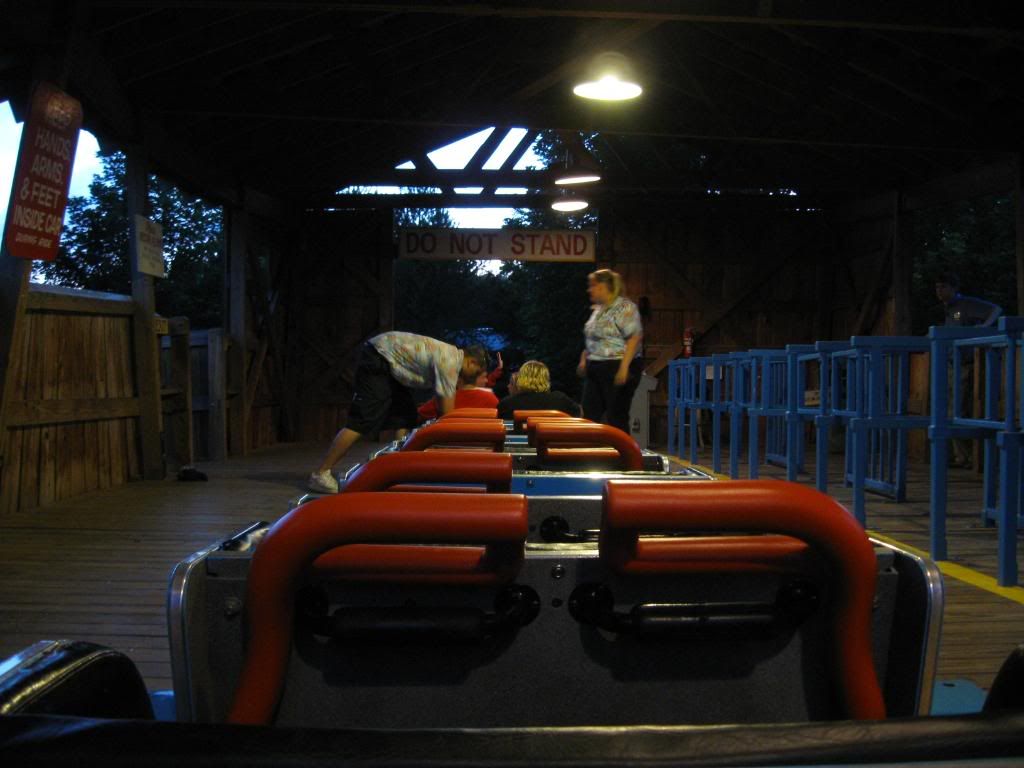 Our last ride on Tremors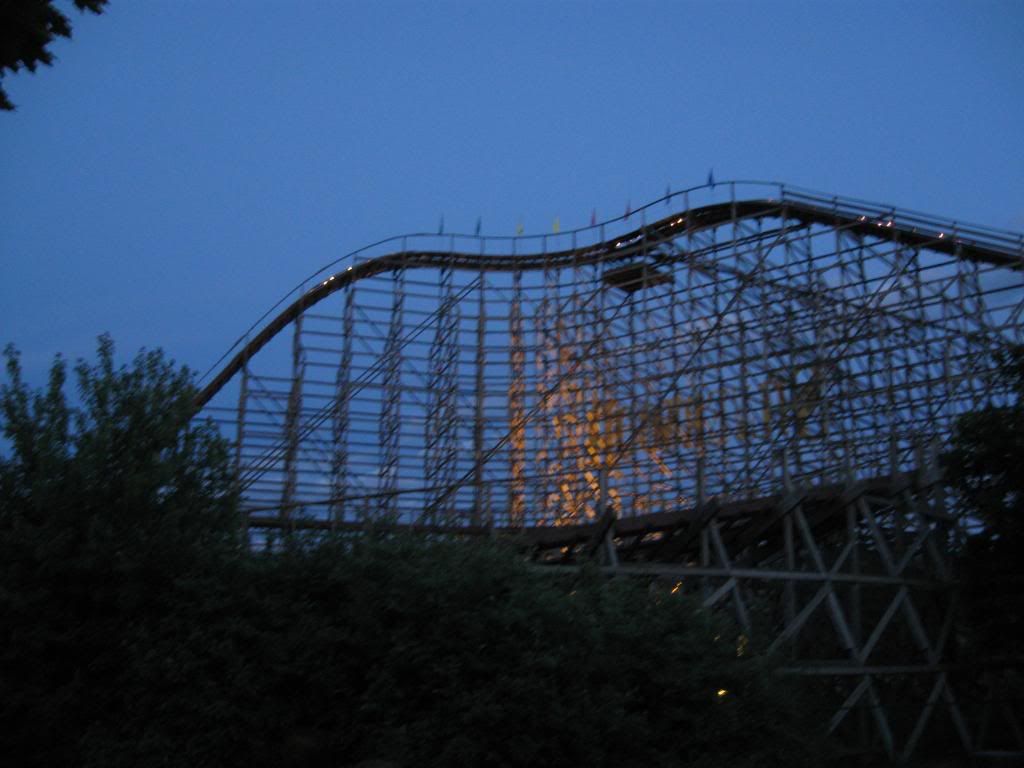 Timber Terror at night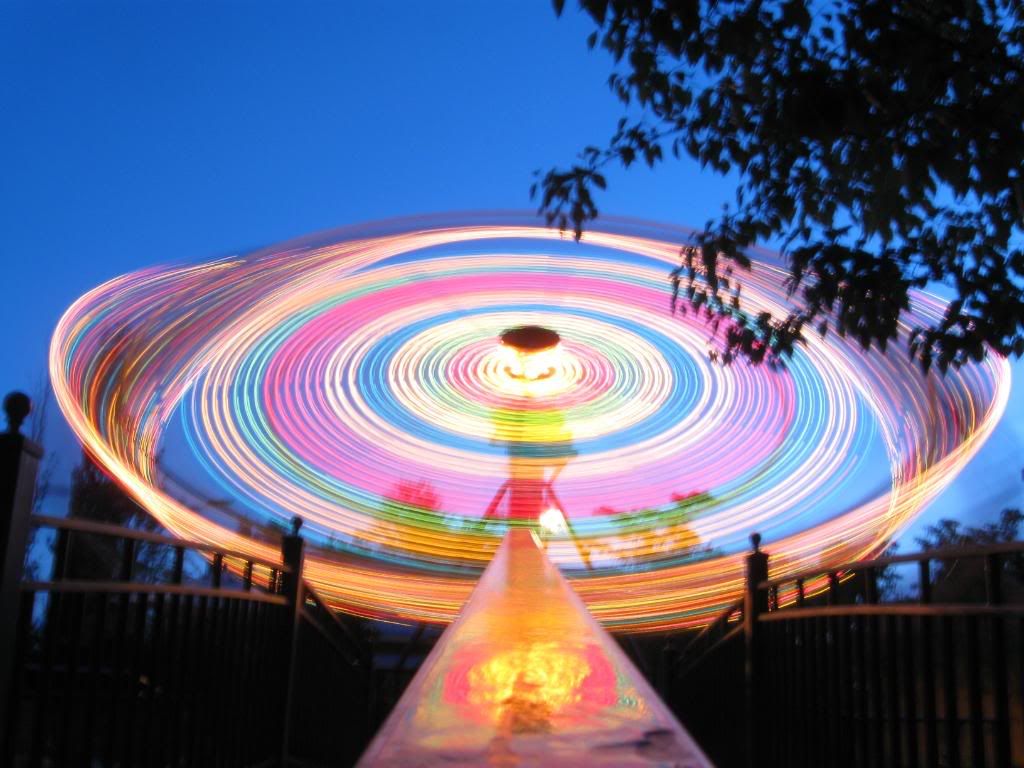 This park of the park even reminds of Six Flags Great America.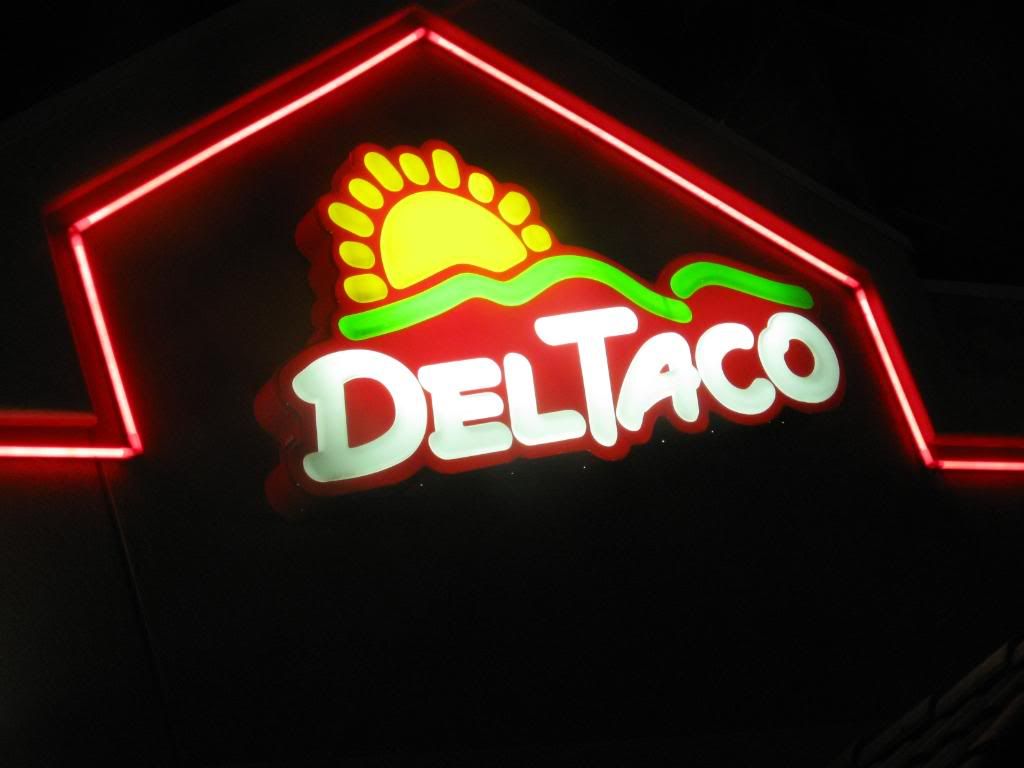 Got some dinner outside of the park...my favorite western food chain.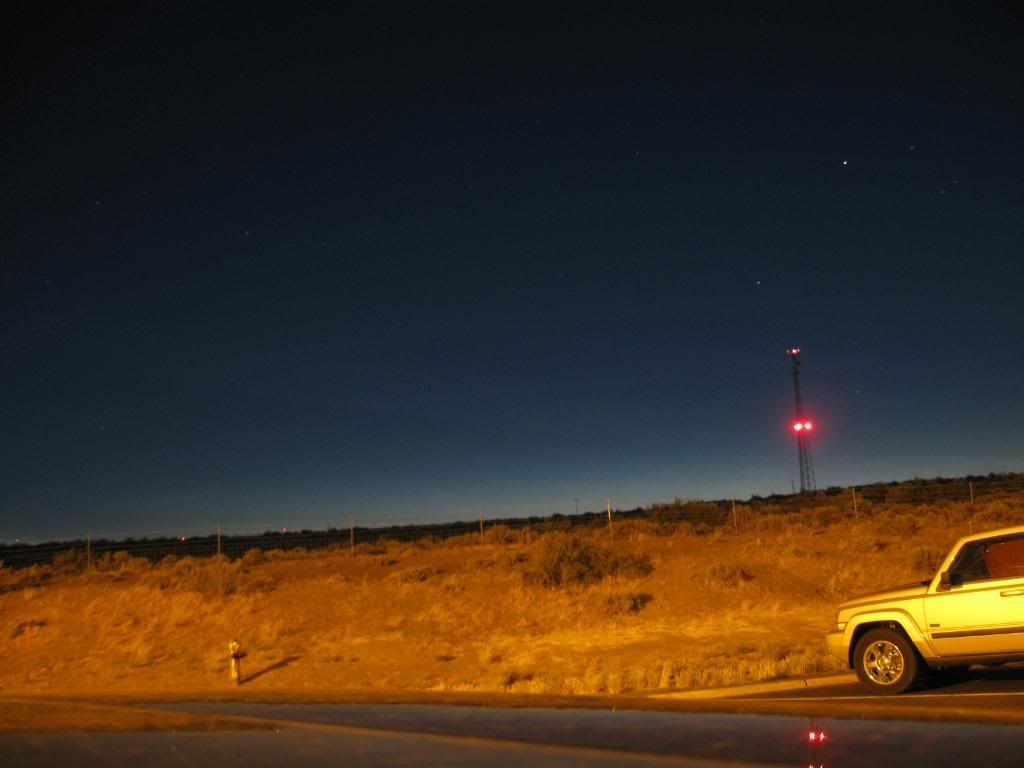 Started out 6 hour drive to Seattle through the night again.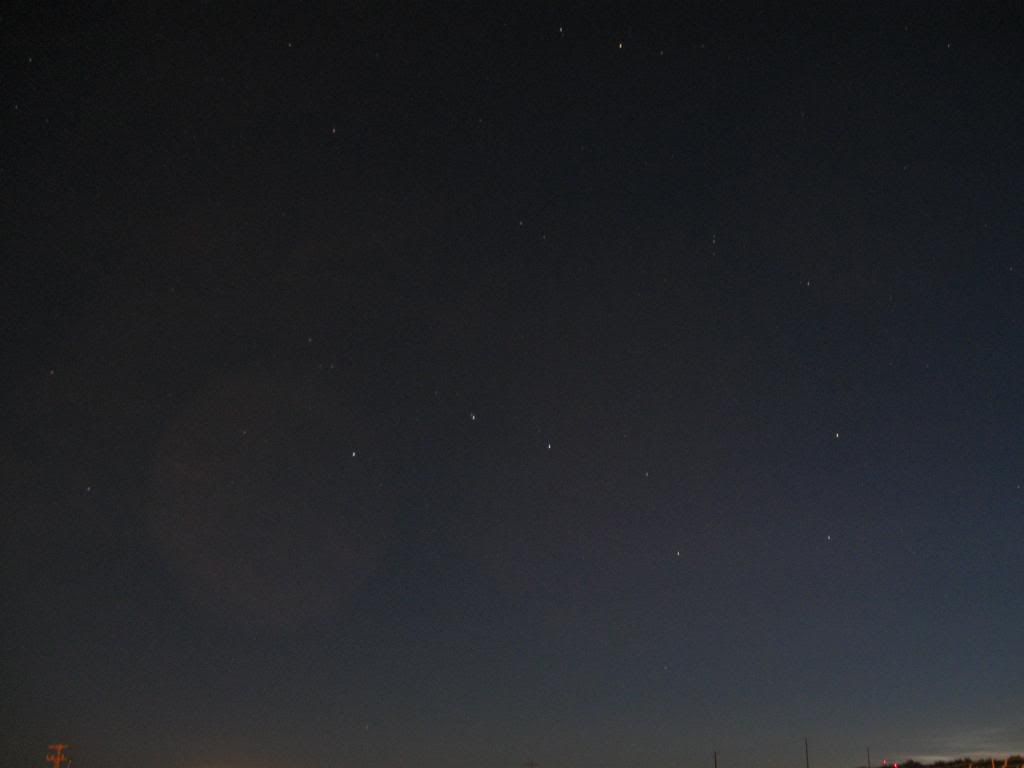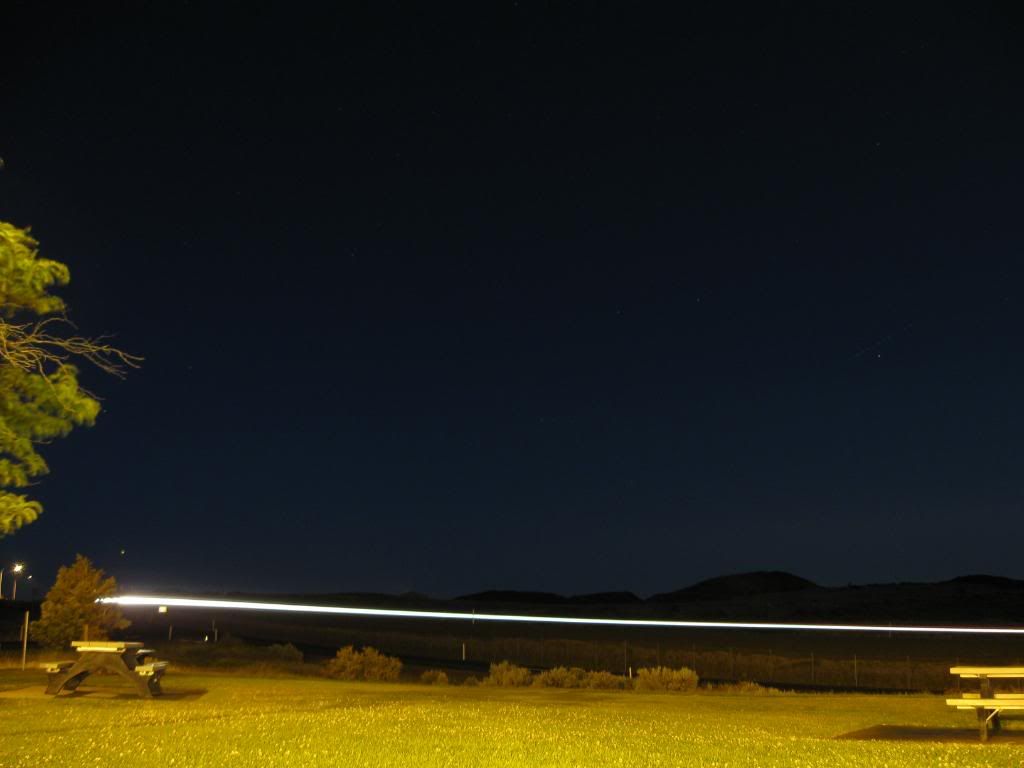 A semi kind of ruined this shot
Next update Day 4 (Seattle/Vancouver)