Posted:
Tue May 08, 2018 8:46 am
Beauty Overloaded #MyBeautifulPakistan #LongLivePakistan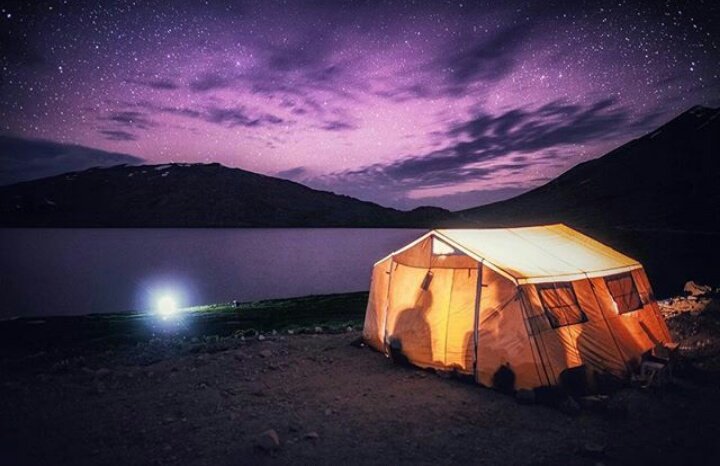 Just met the awesome @wesmalik from @CityFM89 at a restaurant here in Karachi..It's been 14 years of radio excellence from this man...he deserves a standing ovation. Great to c u buddy.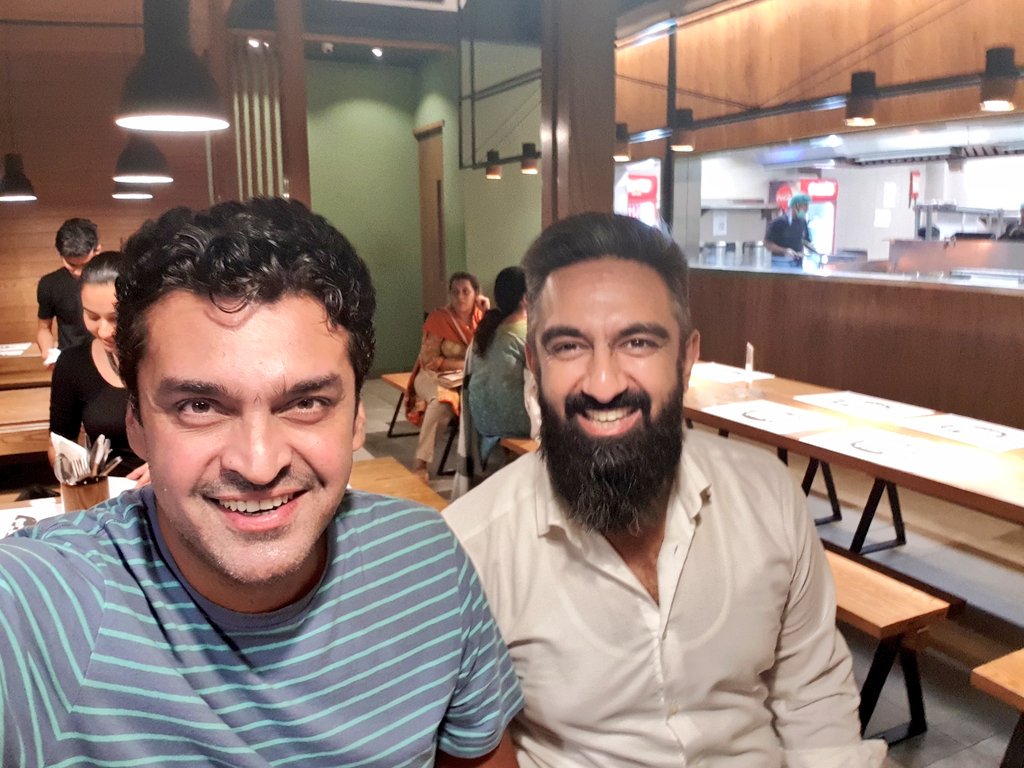 Unclimbed east face of Diran peak, To the right of Diran rakaposhi is visible #karakoram #mountainslovers #mountaineering #mountains #mountain #mountainrange #montainlife #wanderlusting #wanderlust #virgin #outdoors #livewithoutlimits #adidasterrex #adventure #adventuretime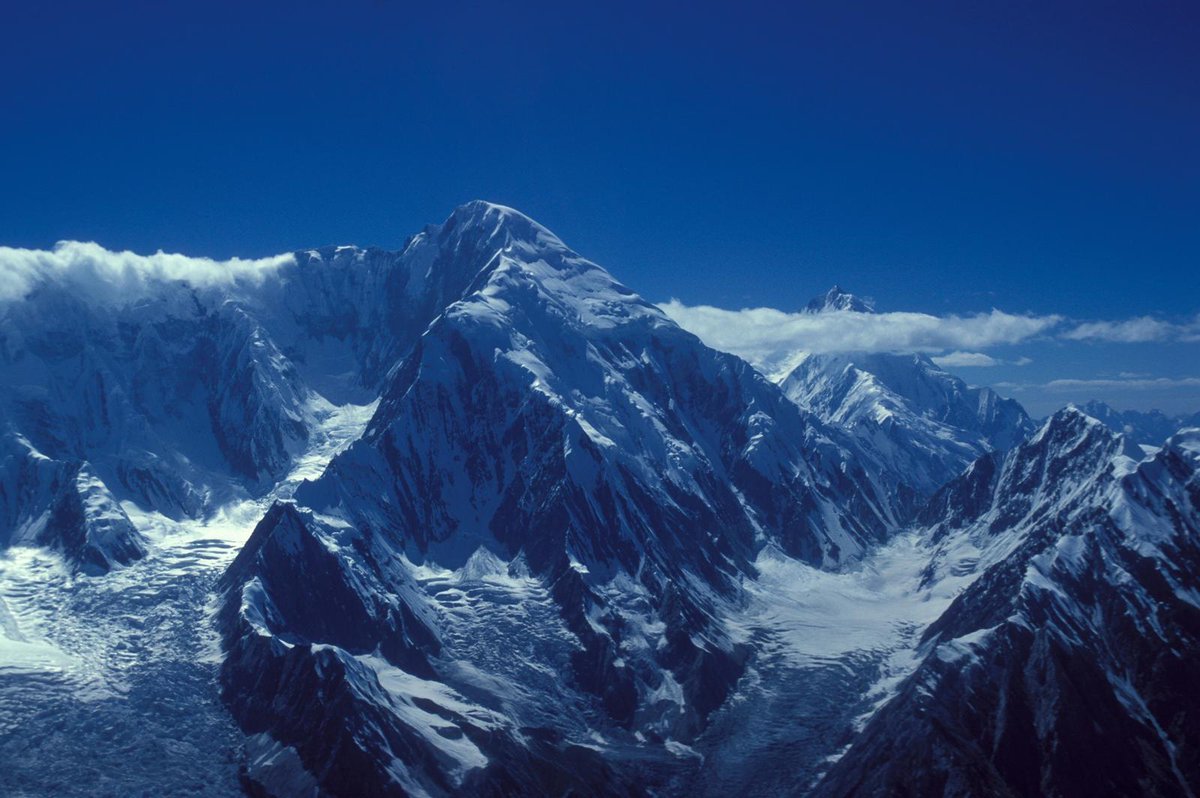 Makra Peak- Siri Paye Shogran Kaghan Valley Pakistan! #VisitPK
https://twitter.com/pakistaninpics?lang=en
Last edited by Fighter on Sun May 13, 2018 9:47 am, edited 2 times in total.
Posted:
Sun May 13, 2018 9:44 am
#CaptainMaryam amazed us from the skill set she has in flying, it was extremely cloudy in the mid flight and it was raining when she landed the #ATR (from #Islamabad to #Gilgit) #PIA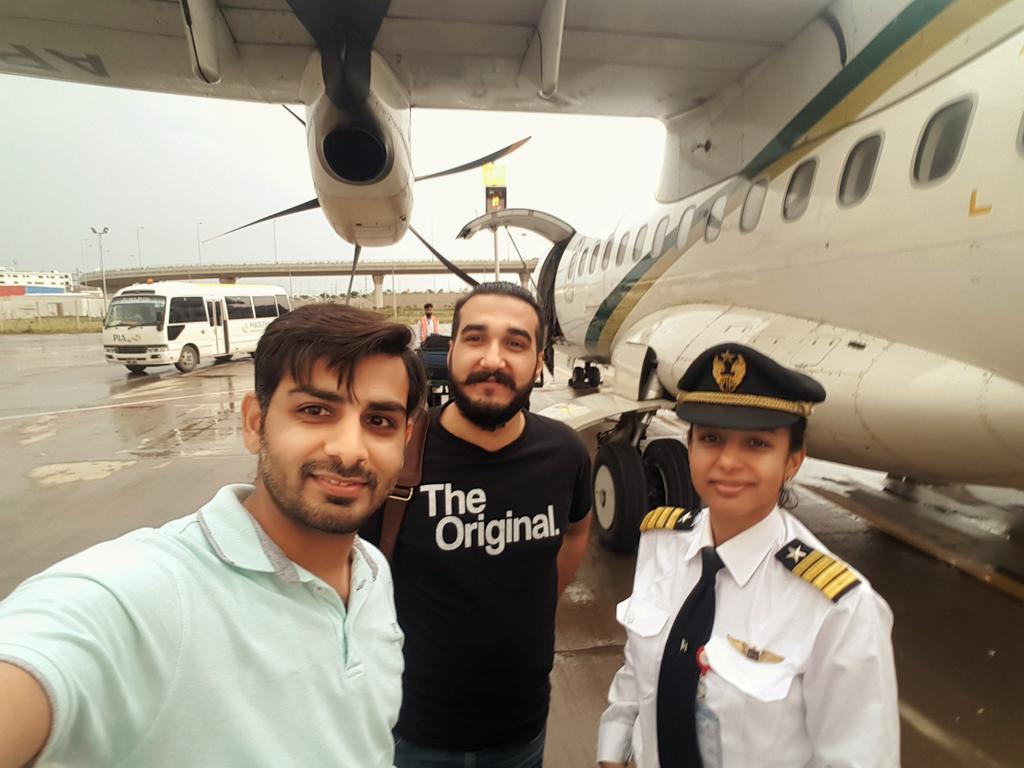 #WorldMigratoryBirdDay #BeautifulPakistan is home for many migratory birds, some birds arrive during winter season to enjoy the pleasant weather compared to the extreme cold regions from where they come, on the other hand some birds arrive in summer to breed here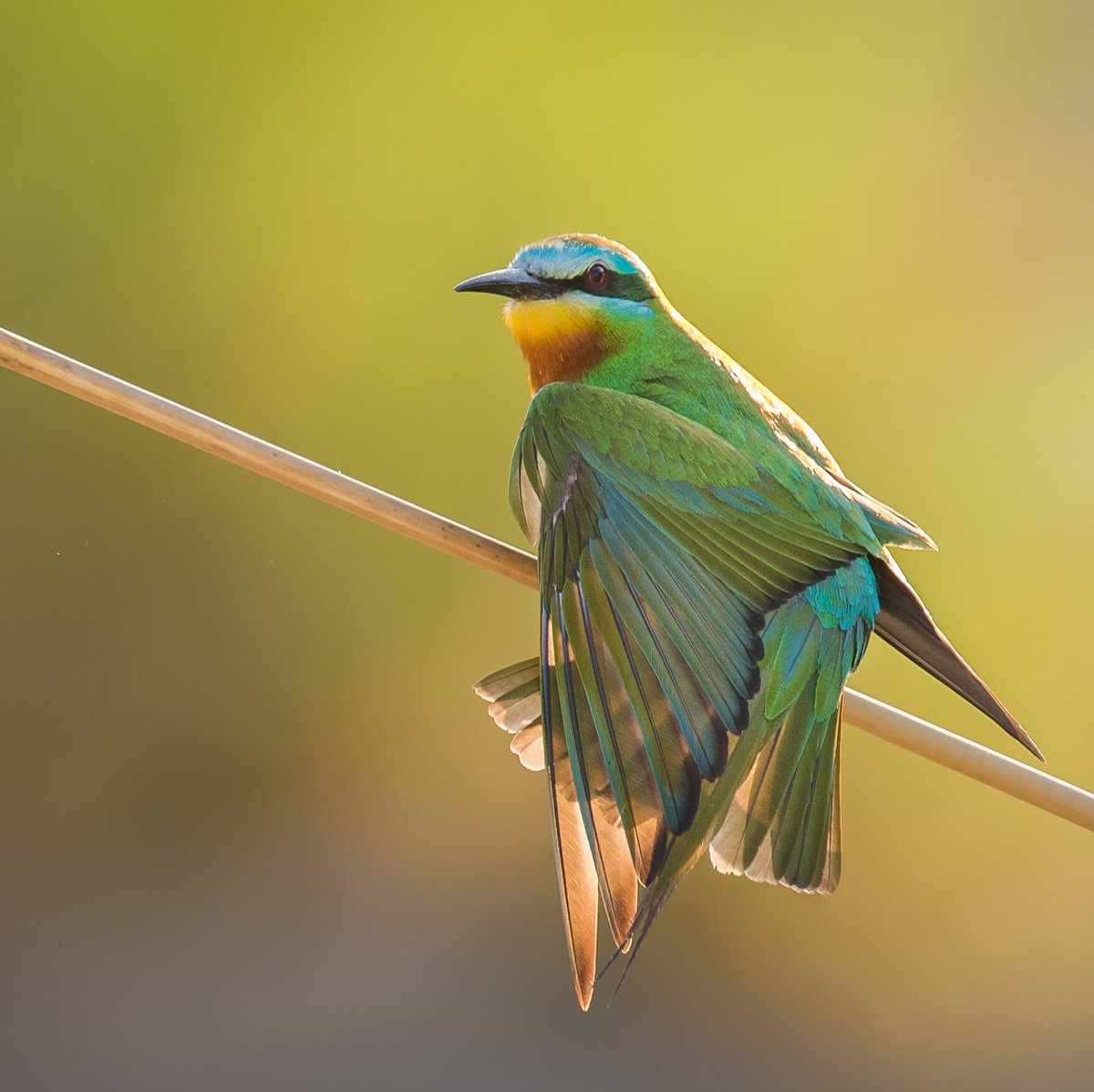 #HappyWeekend!! Shuddering Colors of Cold Desert Katpana, Skardu #GilgitBaltistan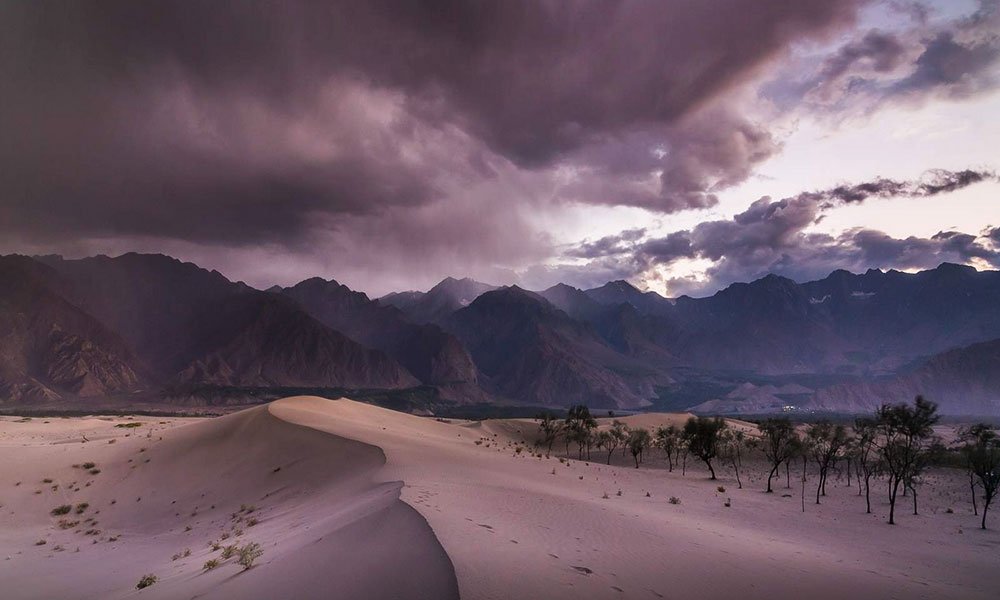 Makran Coastal Highway Beautiful View Connecting Karachi with Gawadar Cr: Iqbal Khatri #BeautifulPakistan #CPEC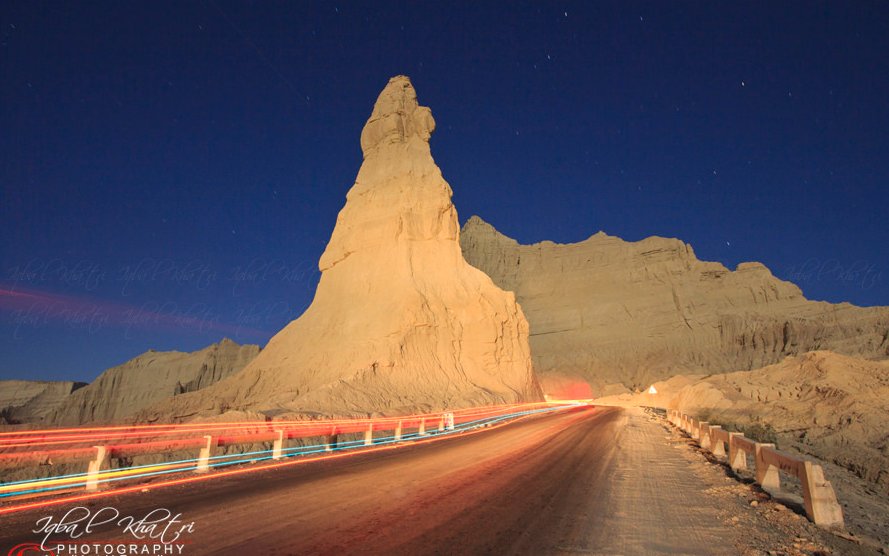 We are the light , we are the future ,Hunza #Pakistan
https://twitter.com/momentmemori
https://twitter.com/pakistaninpics?lang=en
Posted:
Tue May 22, 2018 2:25 am
Time to update your bucket list, next stop: Balochistan. Pir Ghaib waterfalls, Bolan. PC: Uzair Aziz Photography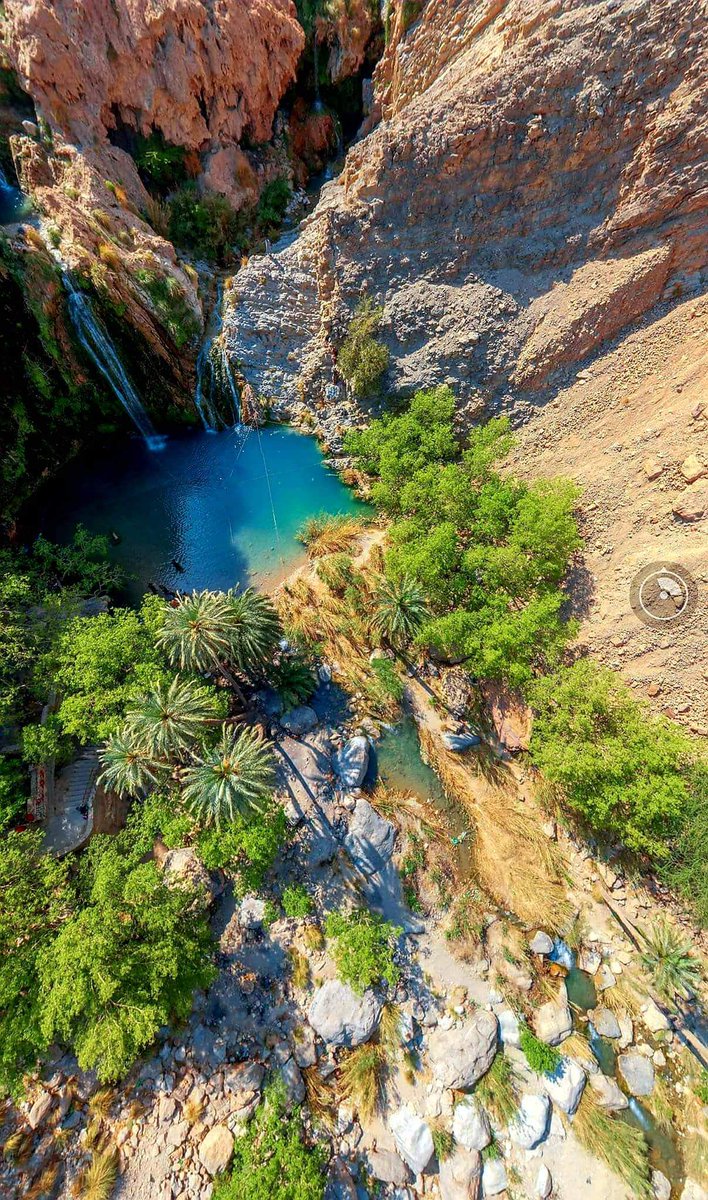 Big Day for us siblings! @Zulfiqar_Mazari @SarfrazMazari #Standingtall after 10 years! @ReWalk_Robotics Thank you so much for making this happen! – at Gaylord Hospital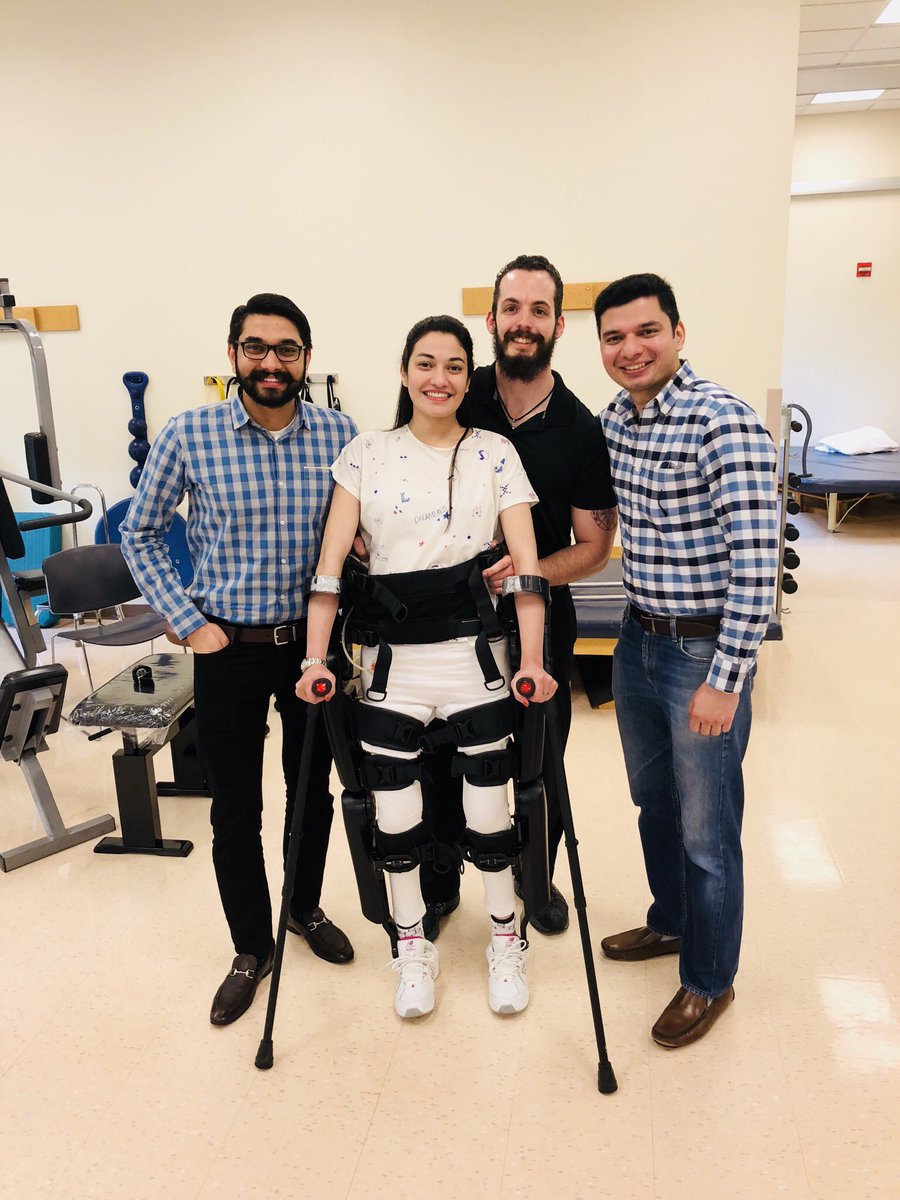 That's an amazing beach. Buji Koh, Sapat Beach, Balochistan, Pakistan. PC: Furqan Aziz
We watched the #RoyalWeddding & remembered #PrincessDiana & her trip to the northern areas of Pakistan, & we thought how wonderful it would be for the newly weds to visit our northern splendours as well! So #PrinceHarry & #PrincessMeghan, we are ready, just let us know when! #PIA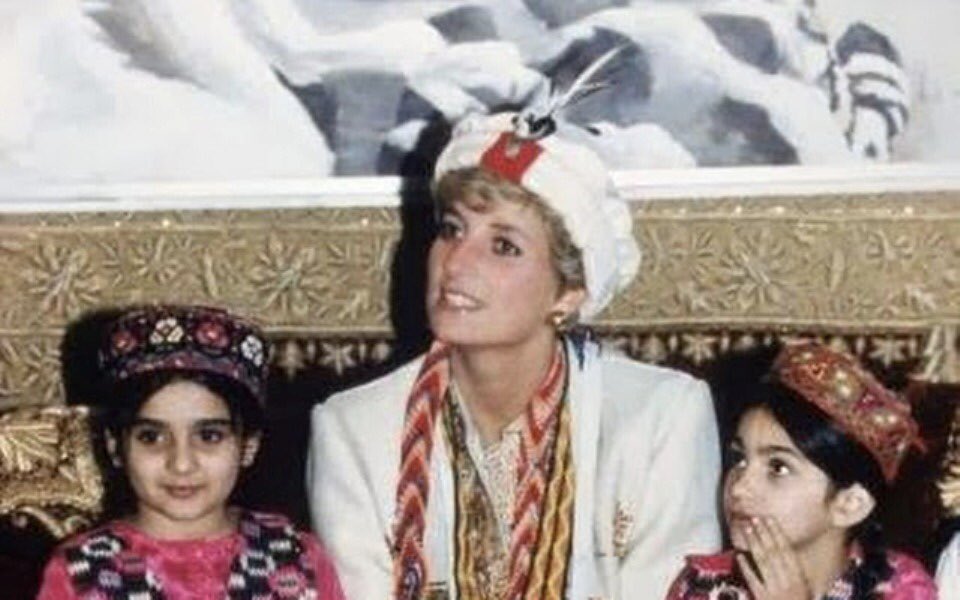 Alhamdulillah back to Machlu Village yesterday,net is available so a msg to friends, it was a good tour for acclimatization spent night on 4000 m and then on Machlu Top almost 5000m . Now on our way to Skardu and Tomorrow to Islamabad Insha Allah.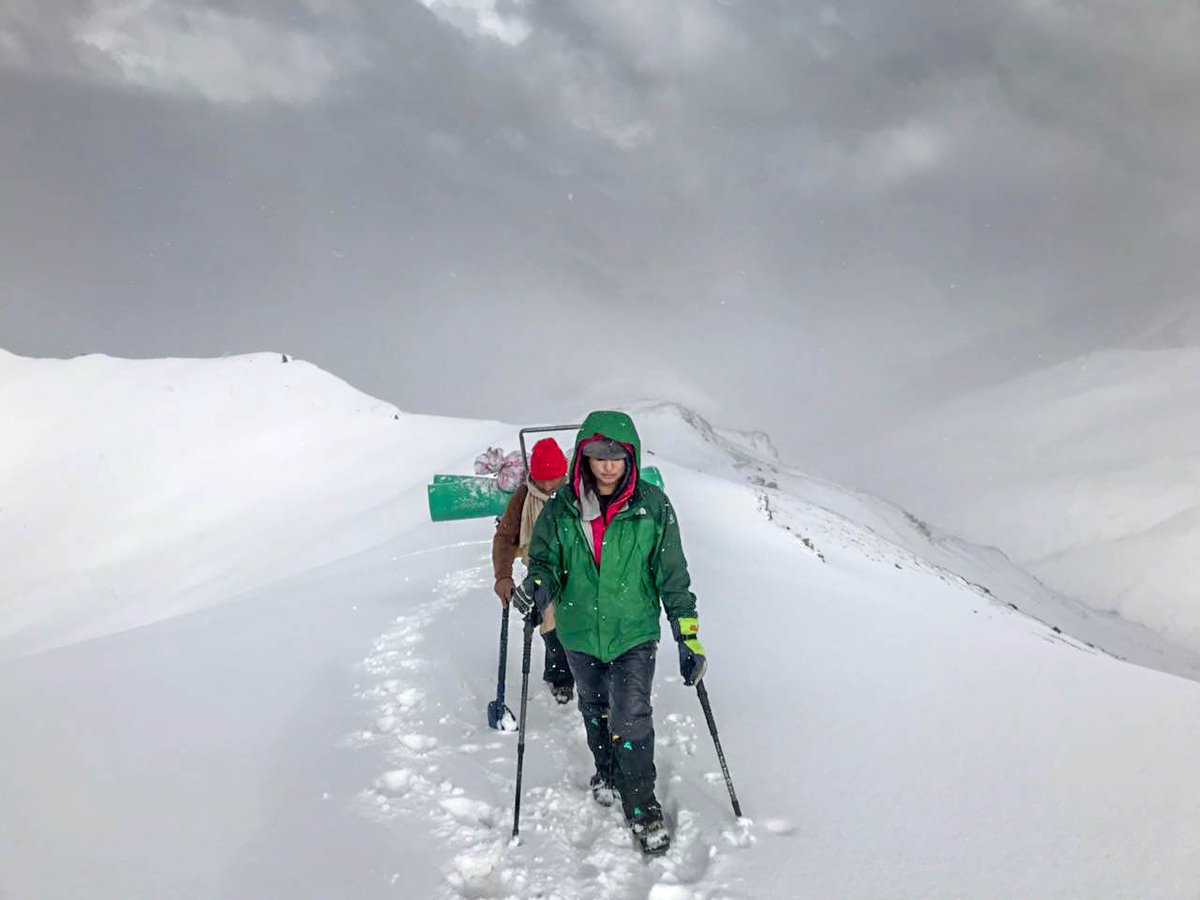 Hingol National Park, Balochistan, Pakistan #Travel #Nature #Journey #Balochistan #Holiday #PakistanZindabad #Vacations #Explore #Adventure #Tourism #Pakistan #EmergingPakistan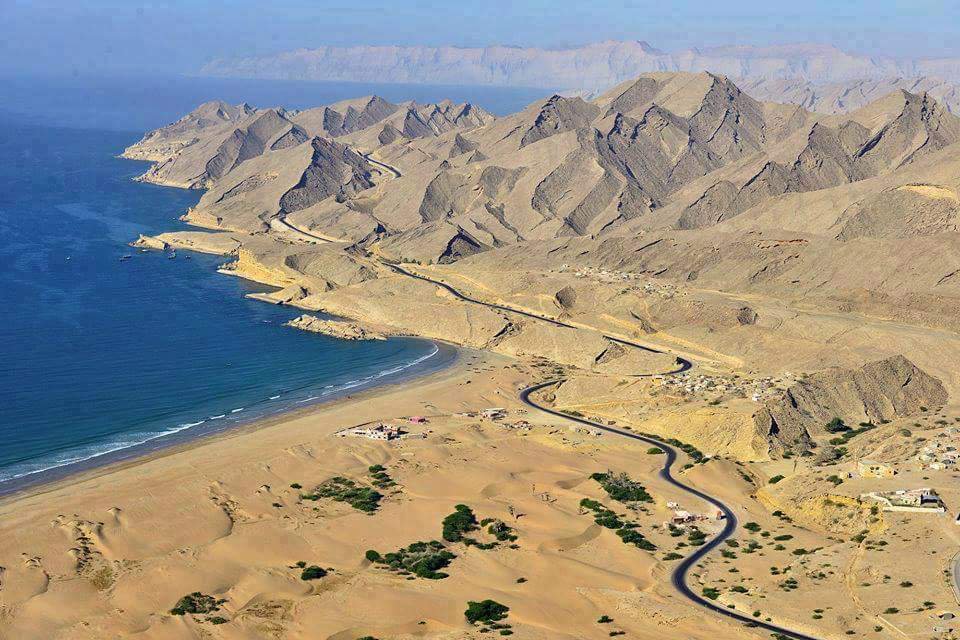 Posted:
Thu May 31, 2018 12:08 am
Rush Peak 5098 meters Expedition 2017. One of the short and beautiful trek, Starts from Hopper Village in Nagar valley.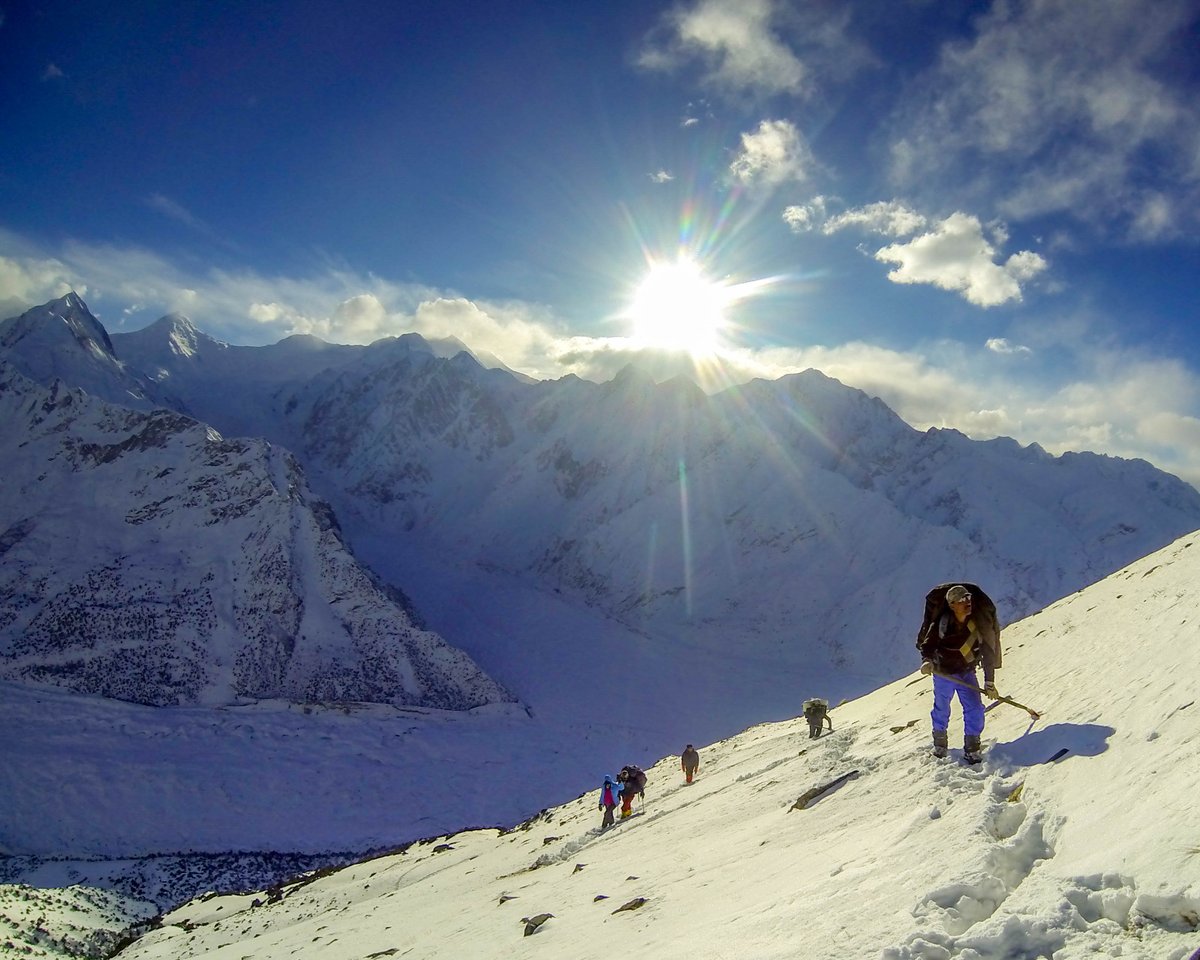 Here is a sign of rich culture in Sindh Pakistan. A woman from Hindu Community is getting water from hand pump and her arms are full with their cultural bangles which means she is married because unmarried girls put these bangles from wrist to elbow only.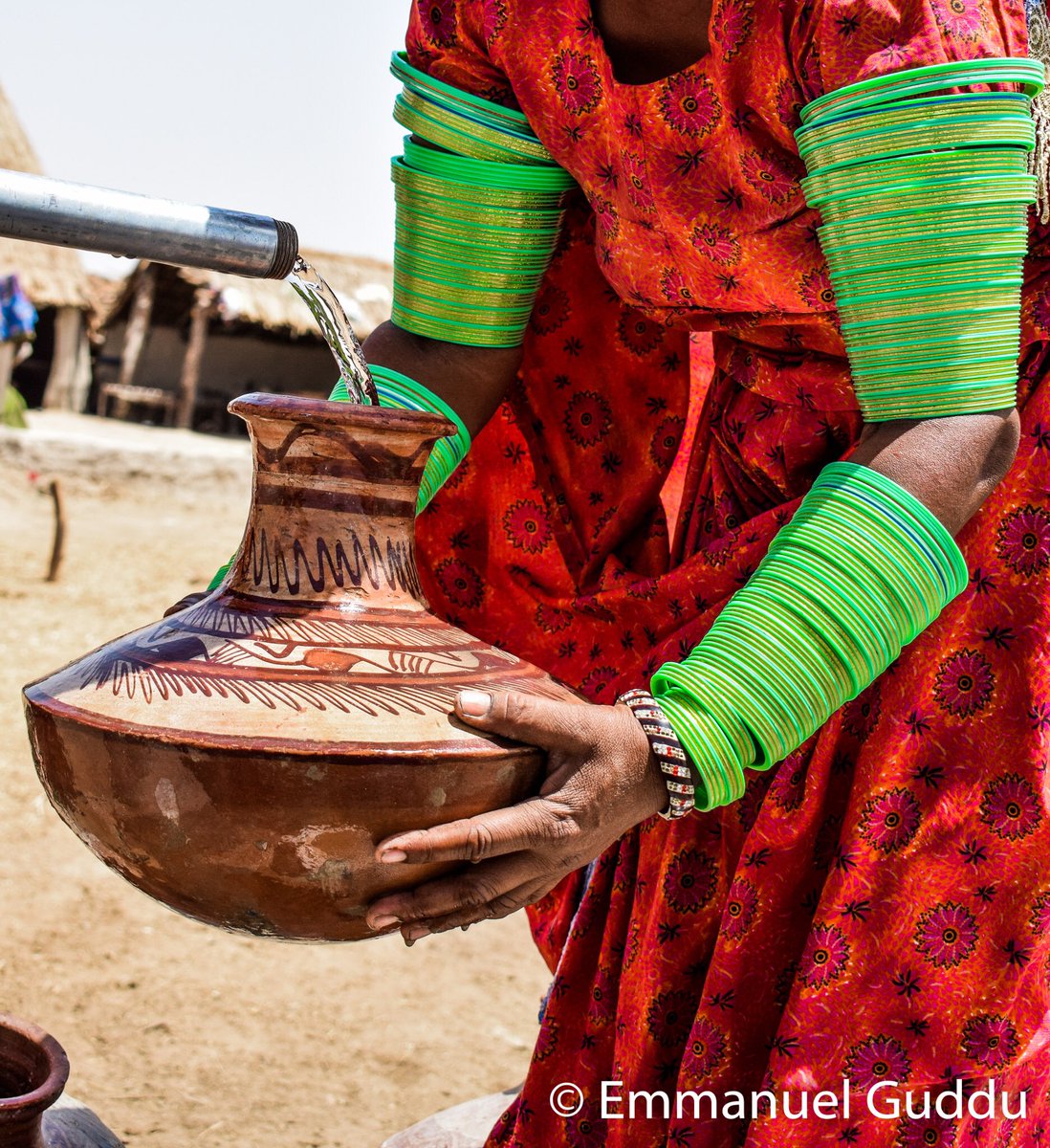 Malakhro is an ancient Sindhi form of wrestling in Pakistan and India, which dates back 5000 years. #sindhi #wrestling #sindh #pakistan #people #culture #Traditional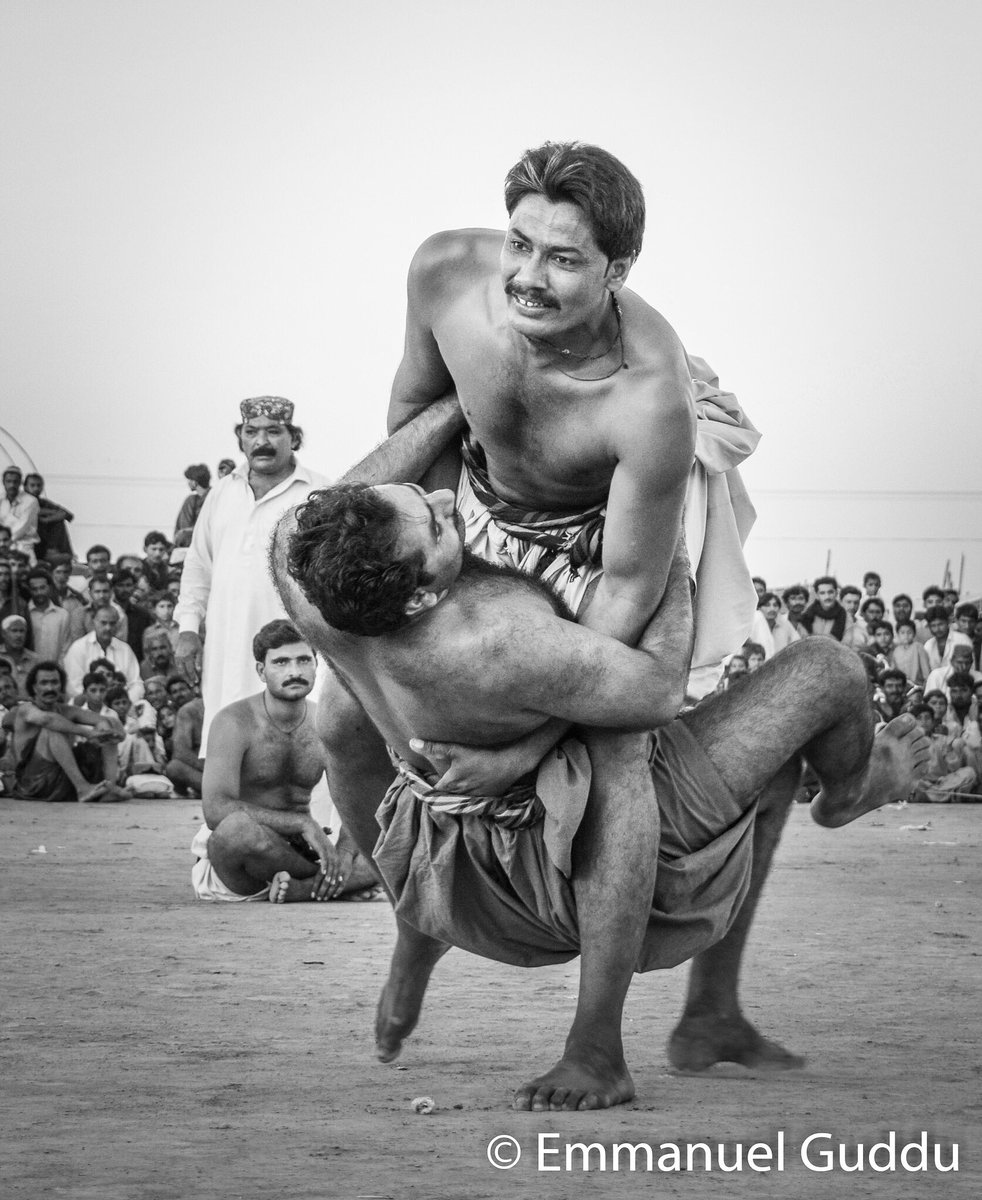 Still there are some ancient temples and signs of Jainism presence of old time in surrounding of Nagarparkar, Tharparkar Sindh Pakistan. #jainism #jain #jaintemple @JaimisM @jaintemple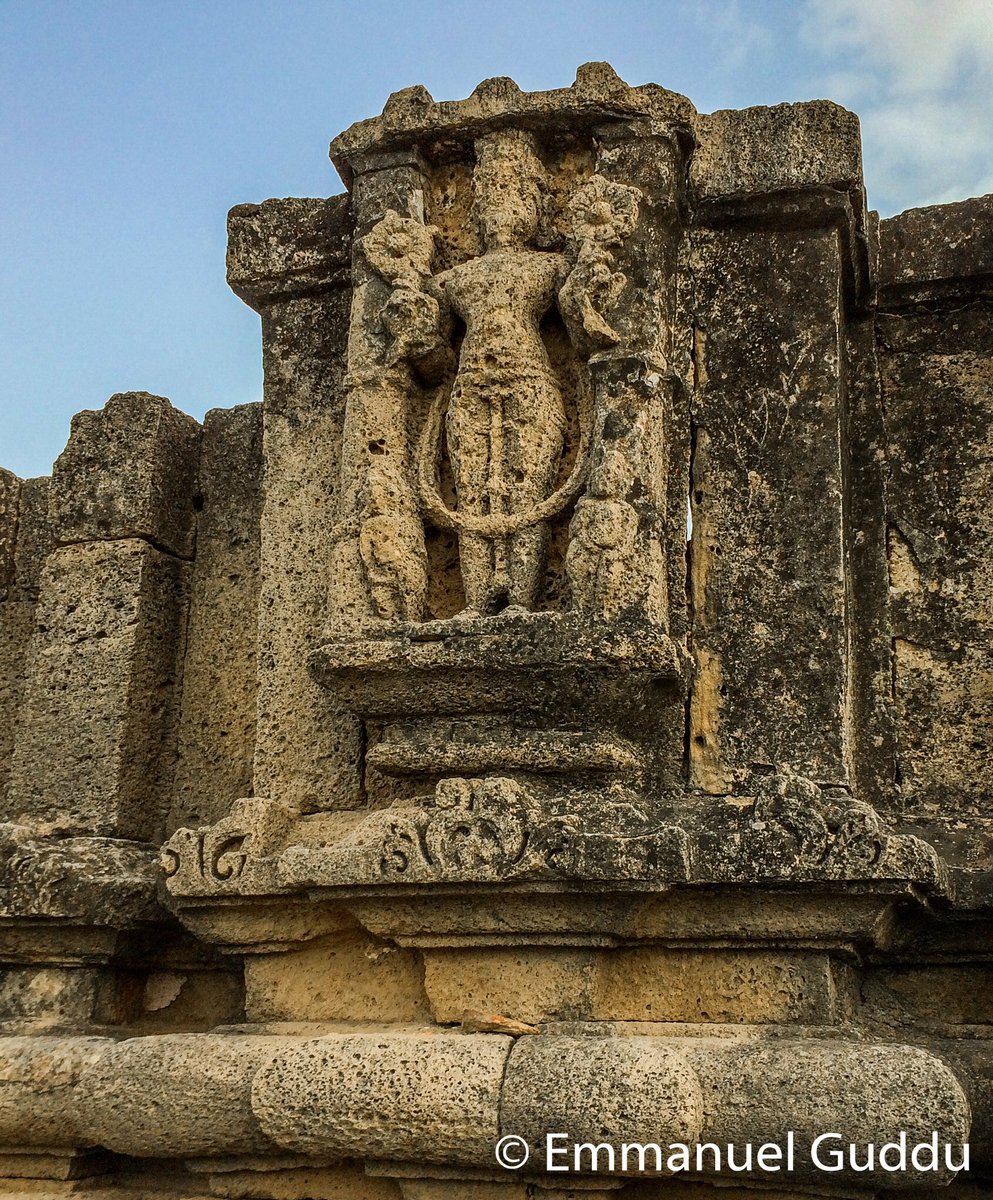 PTDC Naran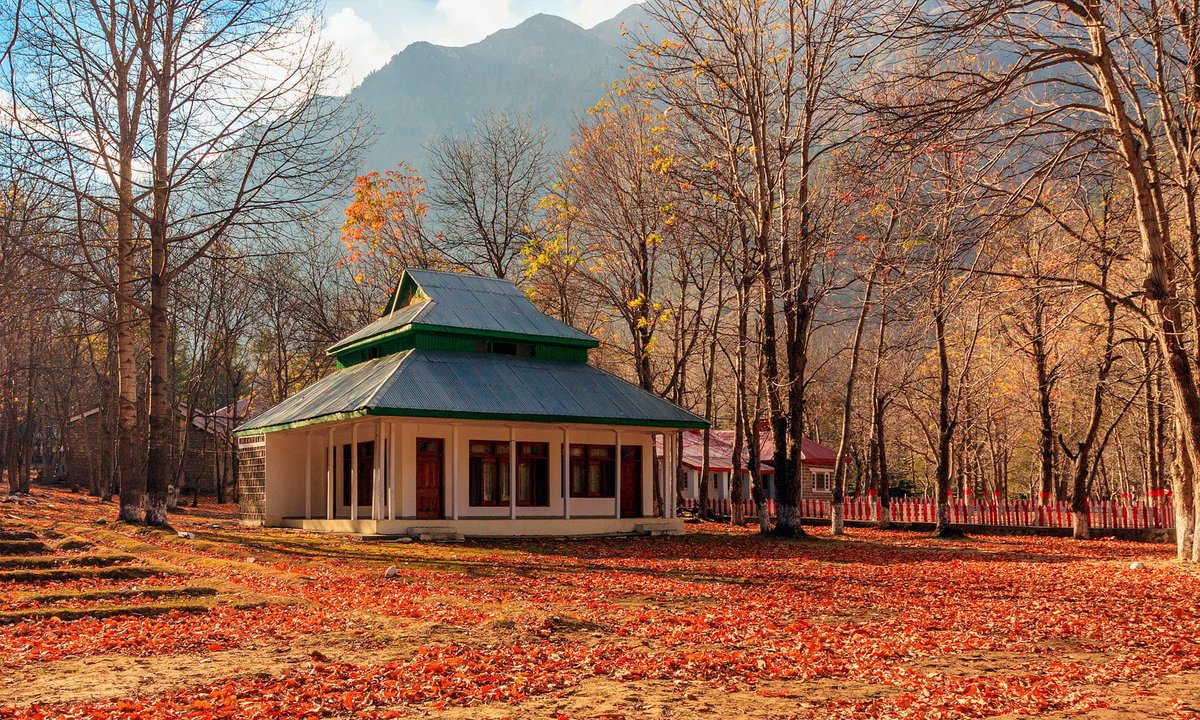 Blue sapphire Attabad Lake, Hunza Valley #GilgitBaltistan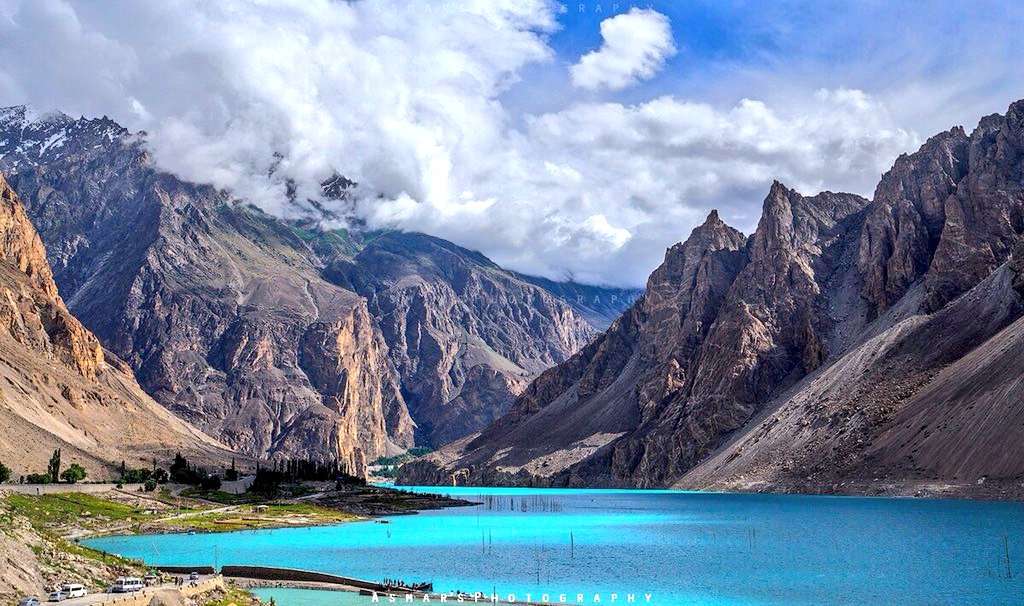 https://twitter.com/pakistaninpics?lang=en
Posted:
Mon Jun 11, 2018 10:30 pm
#Mountaineer #Uzma to start summit for Broad Peak from June 17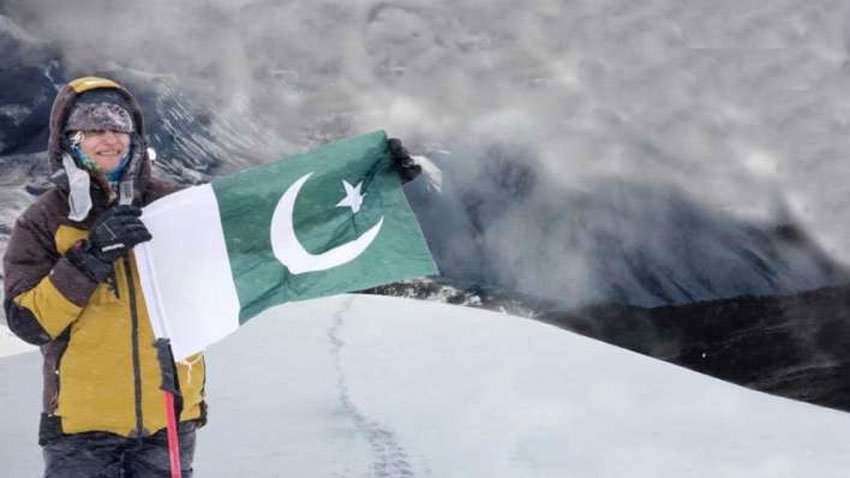 The best ever pic from mahodand #Swat , make it full screen, full of beauty and love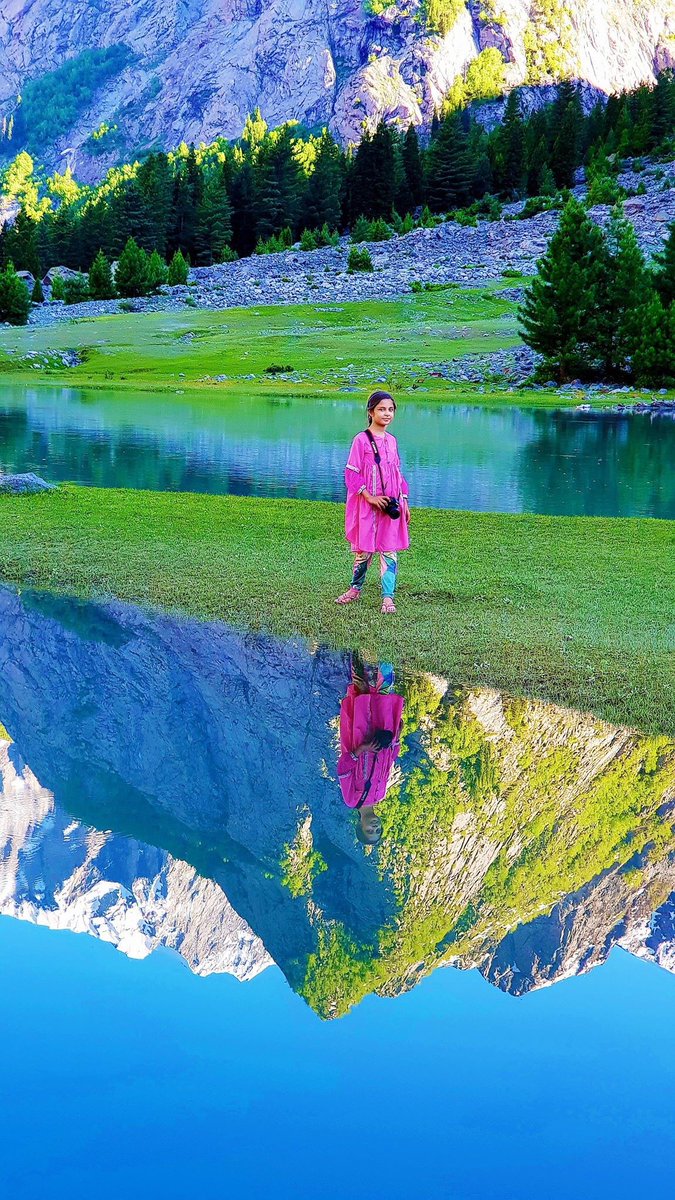 Weather, #Islamabad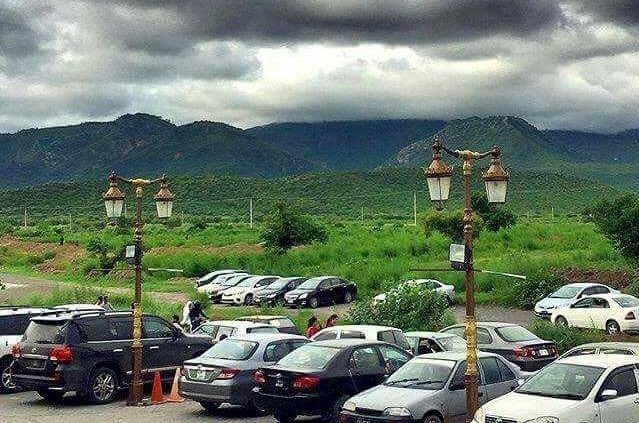 Mesmerising Shiger Valley, Gilgit Baltistan, #Pakistan Snapchat: TravelPk Insta: DestinationPakistan Credits: Farmanullah Khan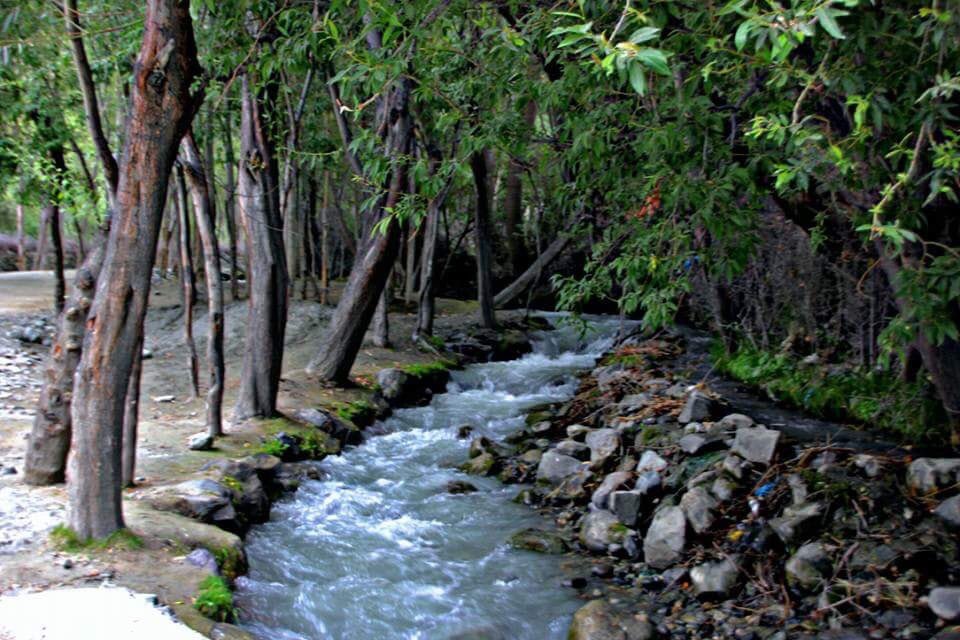 At the foothills of Margalla Hills, Des Pardes, Saidpur Village provides the most scenic location in Islamabad for an outing with family or with friends.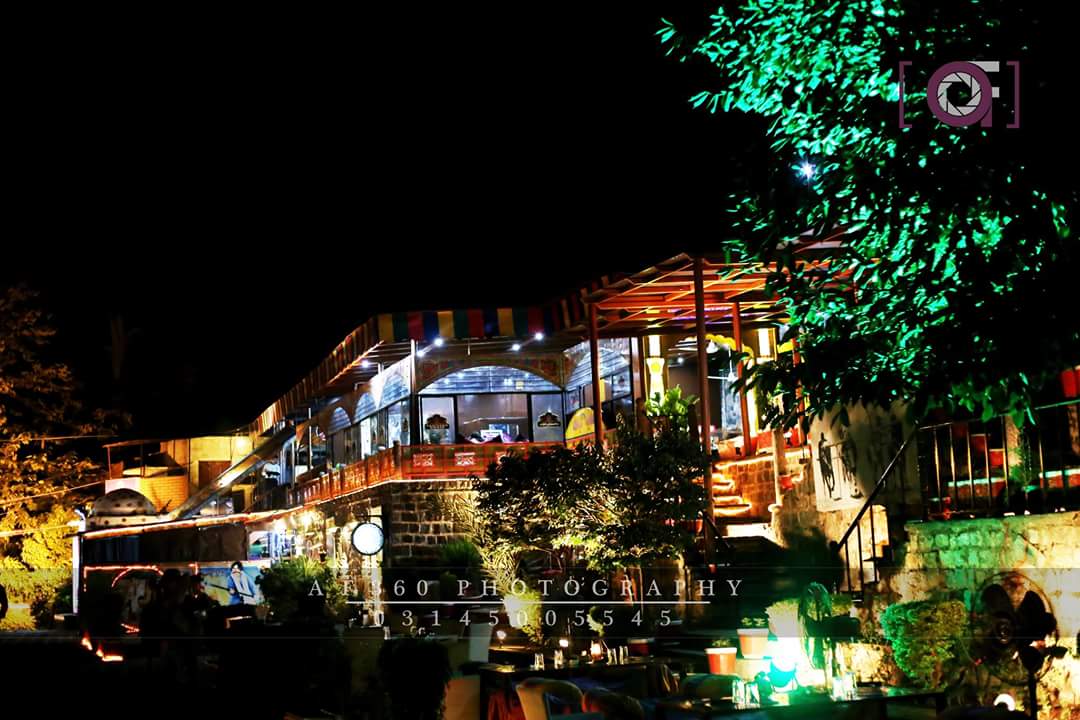 https://twitter.com/pakistaninpics?lang=en
German Ambassador "Martin Kobler" in Pakistan....People are loving him....
I love Balti food!! This is delicious Furus Fulka. You must try it! Mixture of #karakorum cottage cheese, coriander, spring onions and mint leaves. What an amazing taste!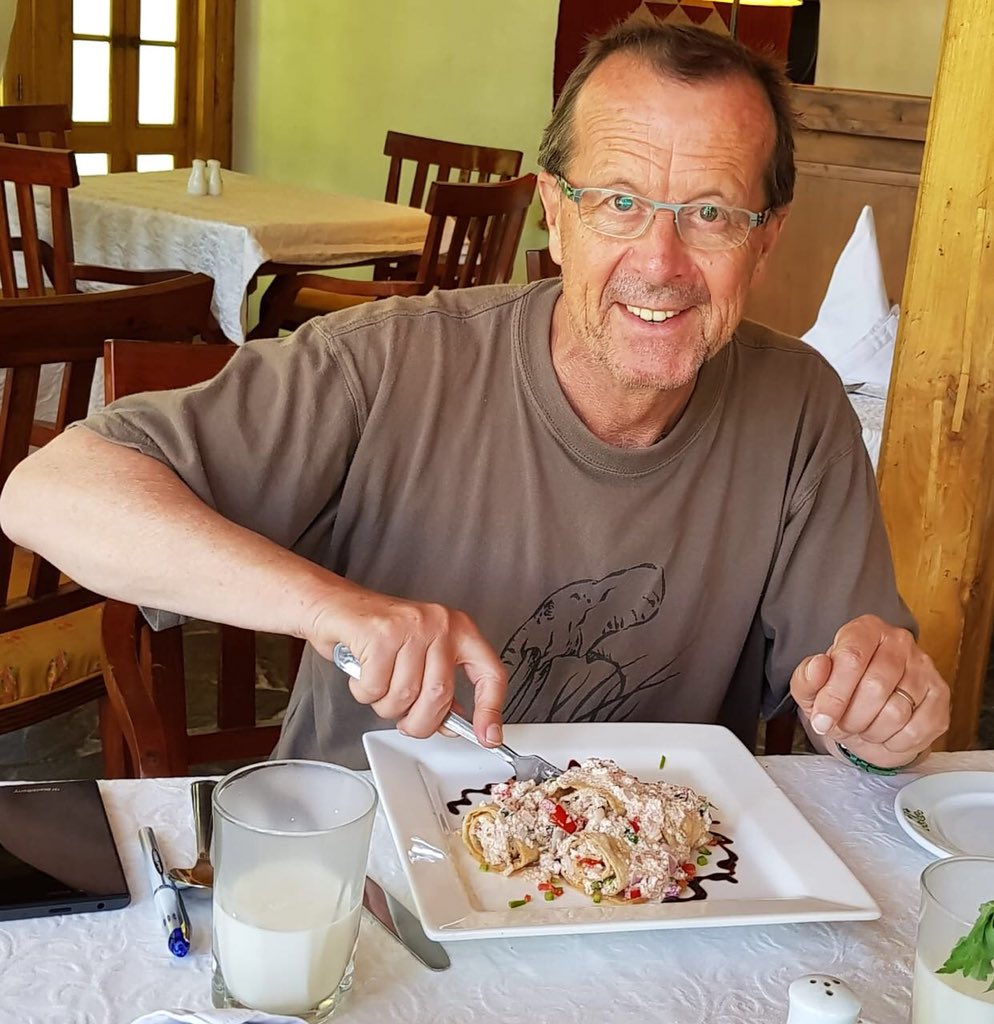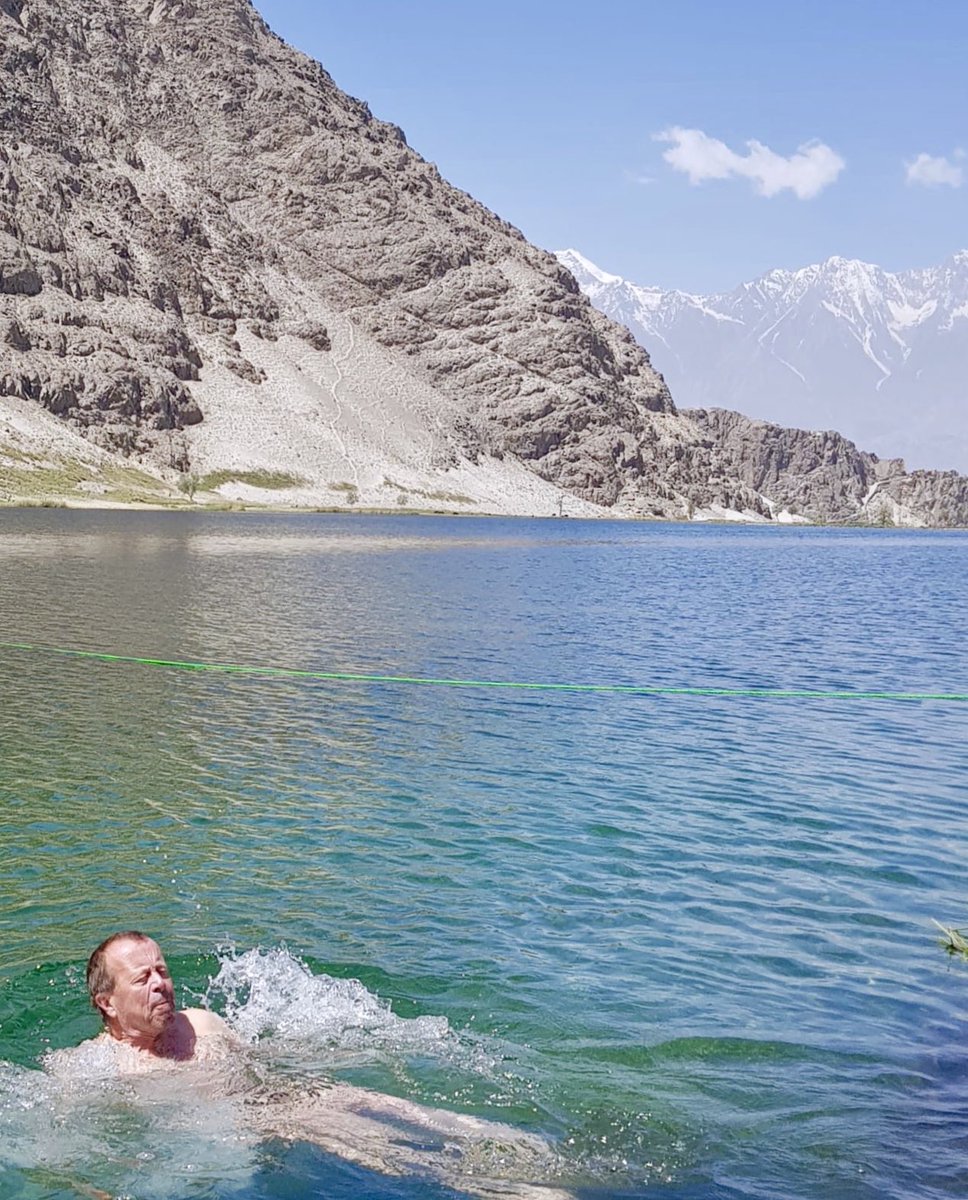 https://twitter.com/KoblerinPAK
Posted:
Fri Jun 15, 2018 11:18 am
Fascinating shape on a rock. It's called Kim Ghar (Oval Stone)
Location: Pasu, near batura Glacier, Gilgit Baltistan, Pakistan
Snapchat: TravelPK
Insta: DestinationPakistan
Credits: Sarai Silk Route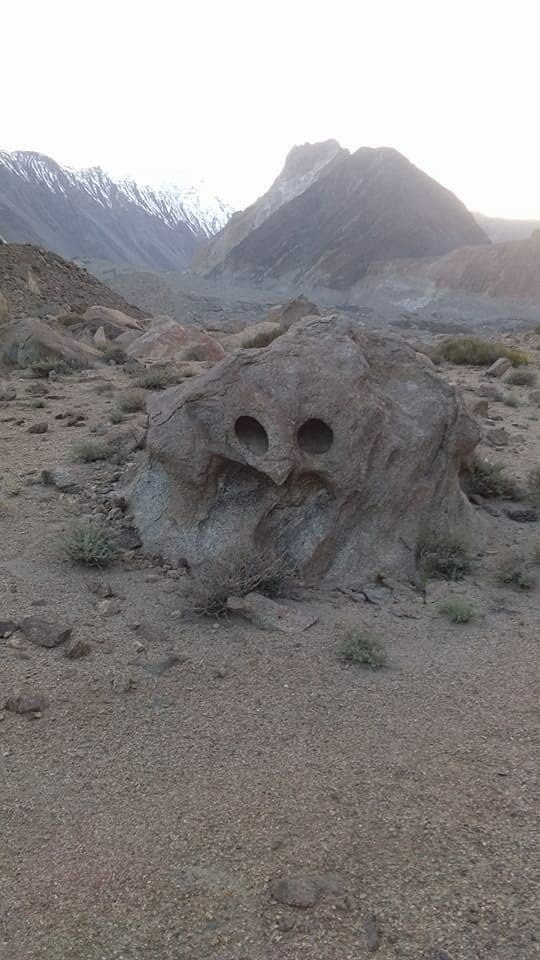 Gasherbrum IV is the 17th highest mountain in the world
Location: north eastern end of boltoro glacier, Gilgit Baltistan, Pakistan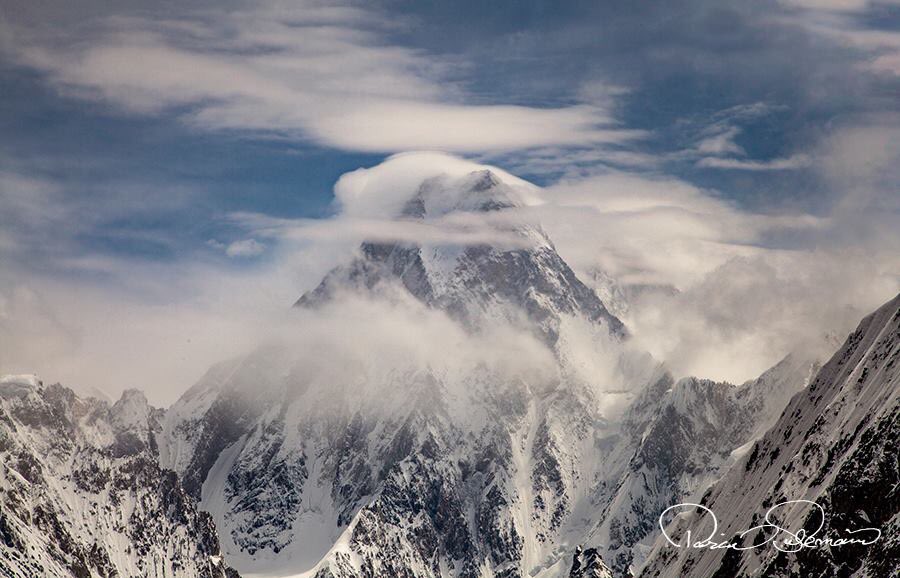 Sun Rise view from Wadi Resort #Sharda, #NeelumValley, #AzadKashmir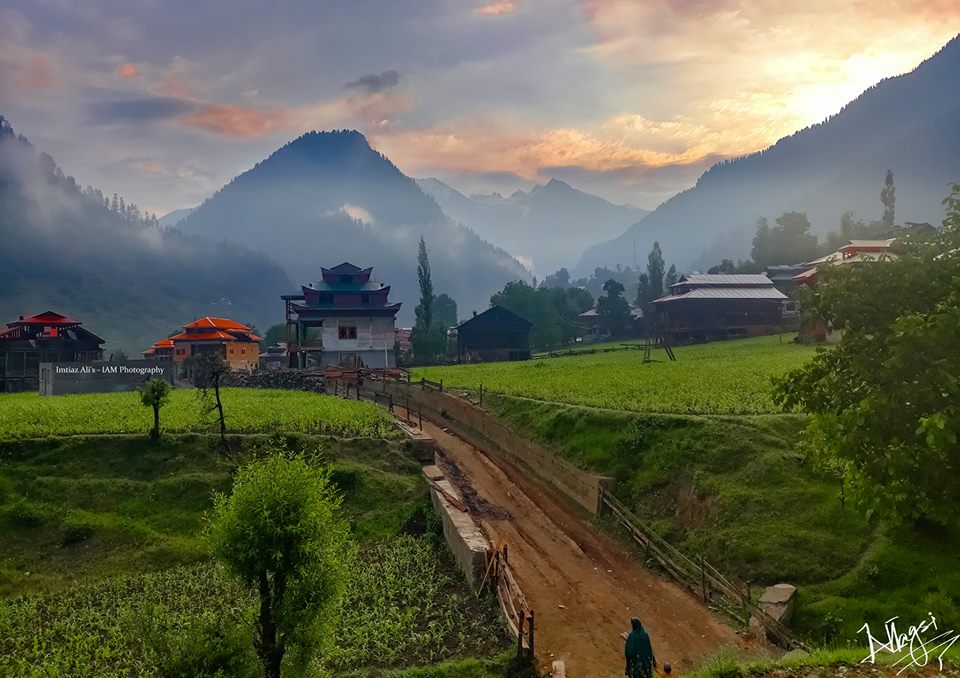 Fairy Meadows, Diamer District, Gilgit-Baltistan, Pakistan. Picture Credits: Fassi Farooq.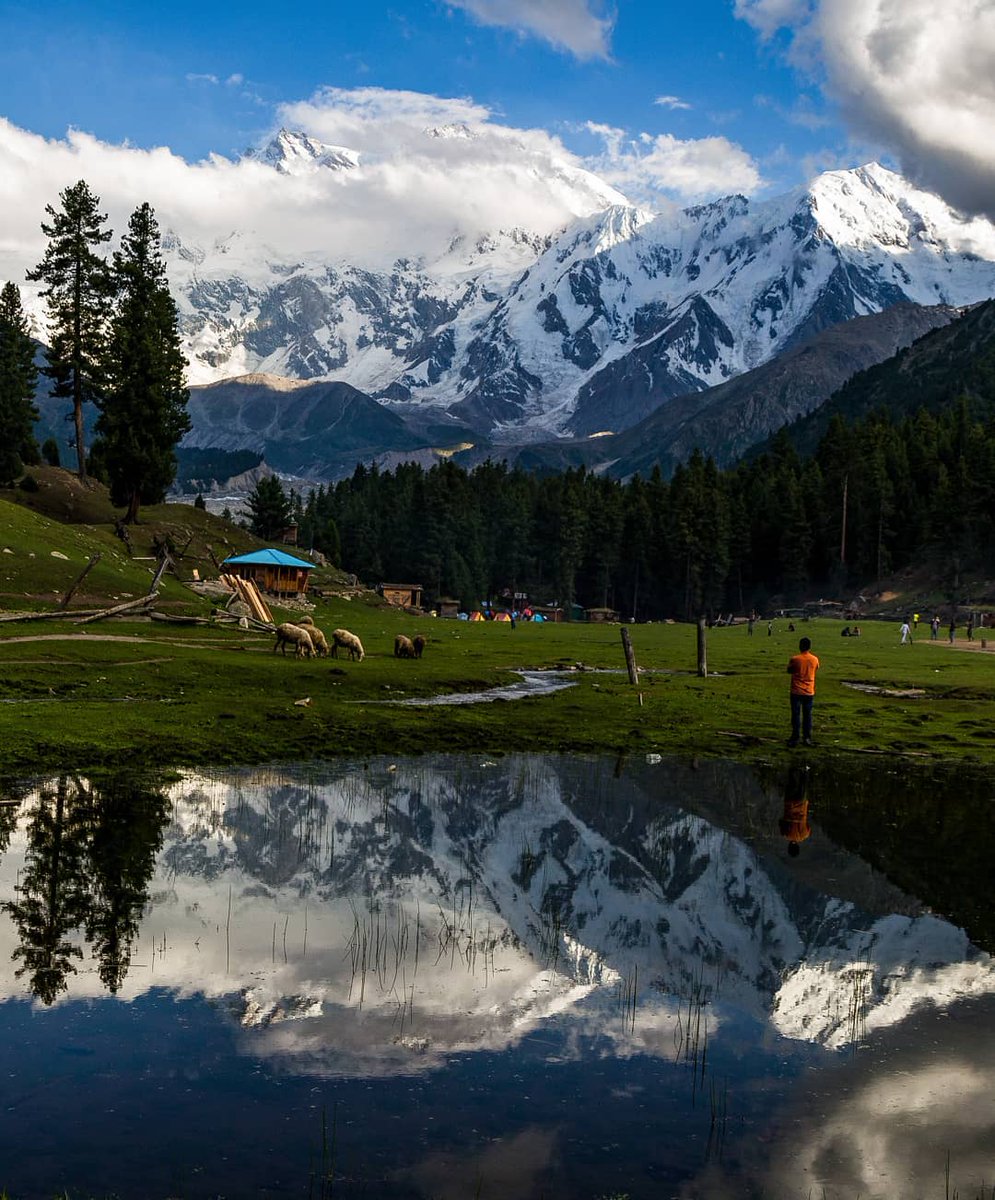 Decorations atGiga Mall DHA Islamabad last night.. #Eidshopping #ChandRaat #EidMubarak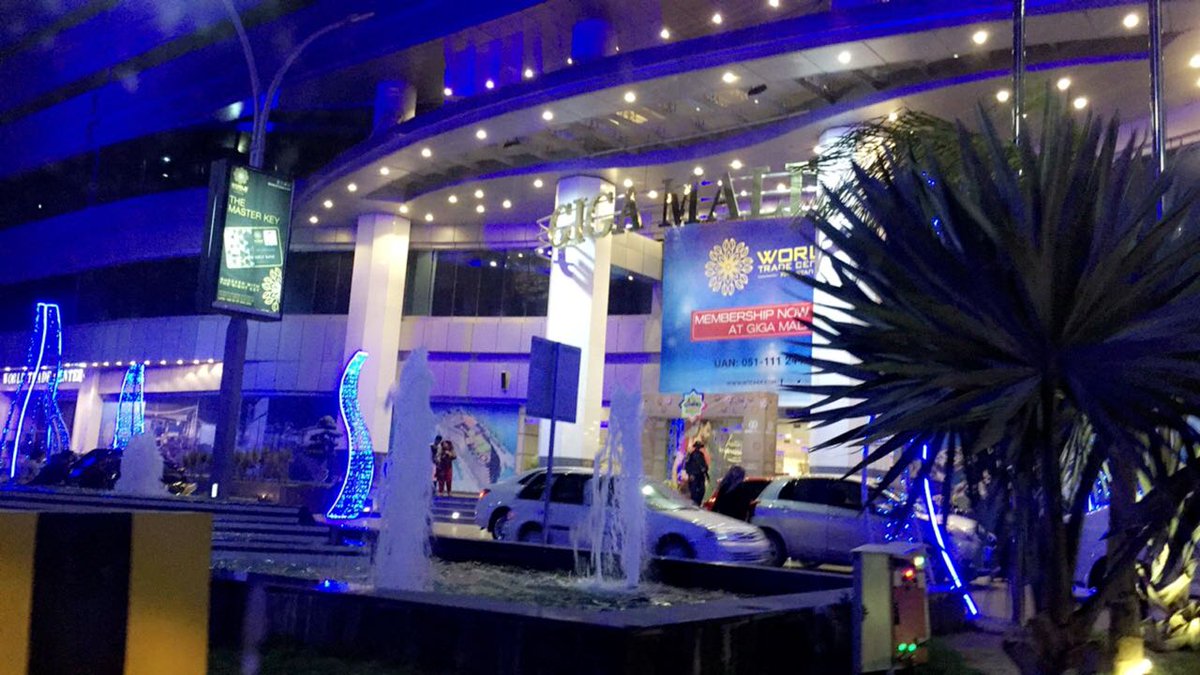 Shigar Valley (Darya-e-Shigar) The river of Shigar. Don't forget to visit this place this summer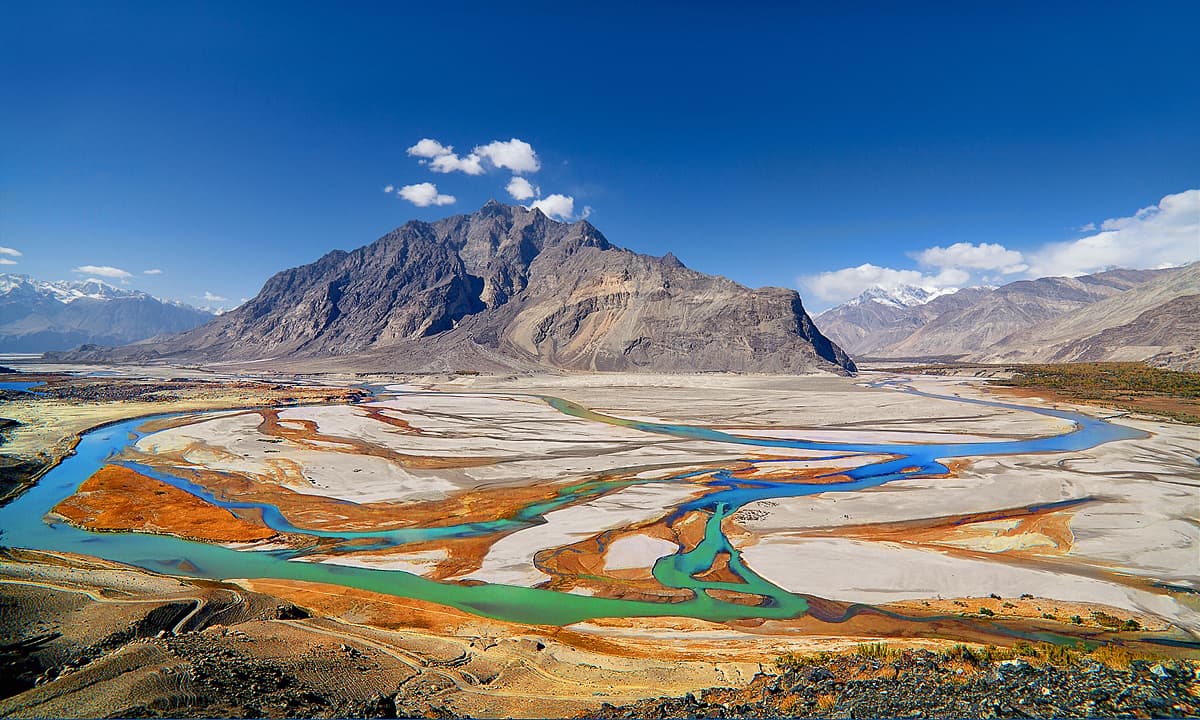 Happy Eid Eve. #EidMubarak #EidulFitr #GilgitTheHeaven @Pakistaninpics @alinashigri #BeautifulPakistan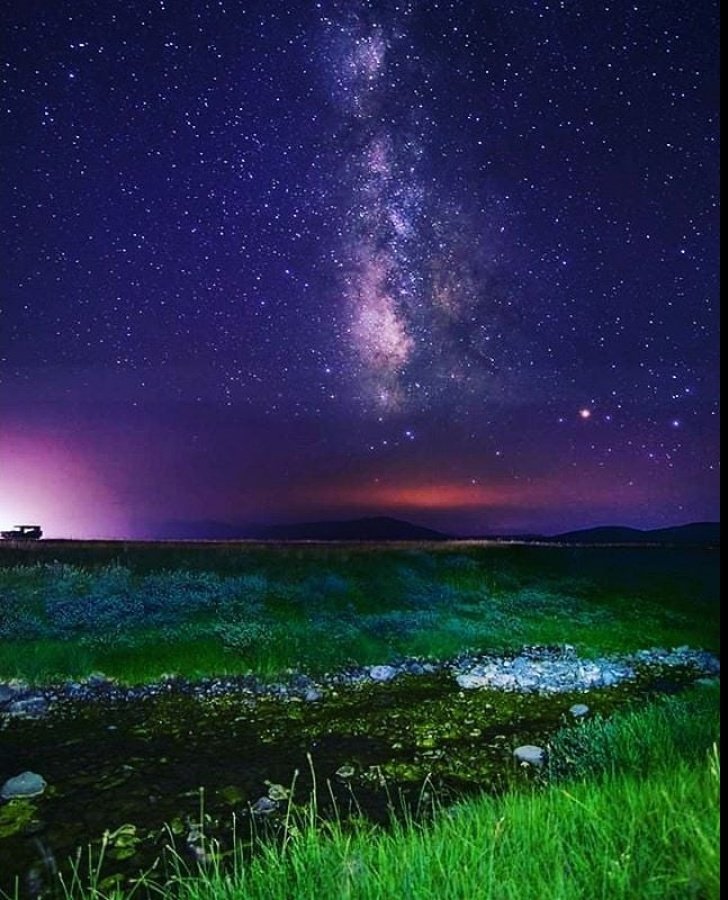 Posted:
Wed Jun 20, 2018 6:23 am
Heavenly views of Navi Banda, Swat Valley, #Pakistan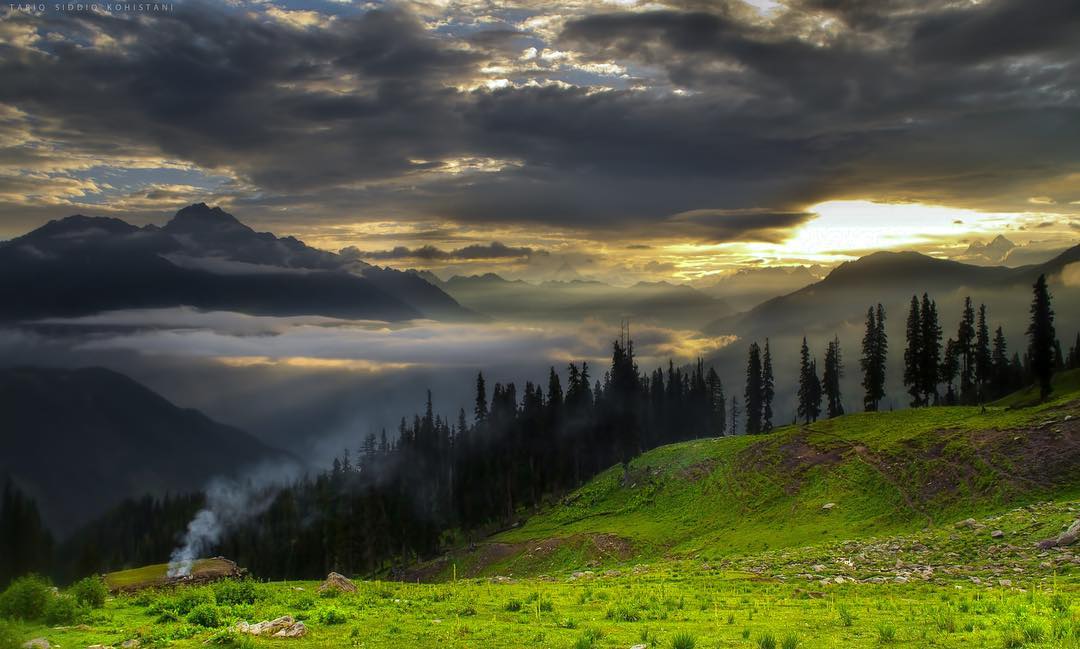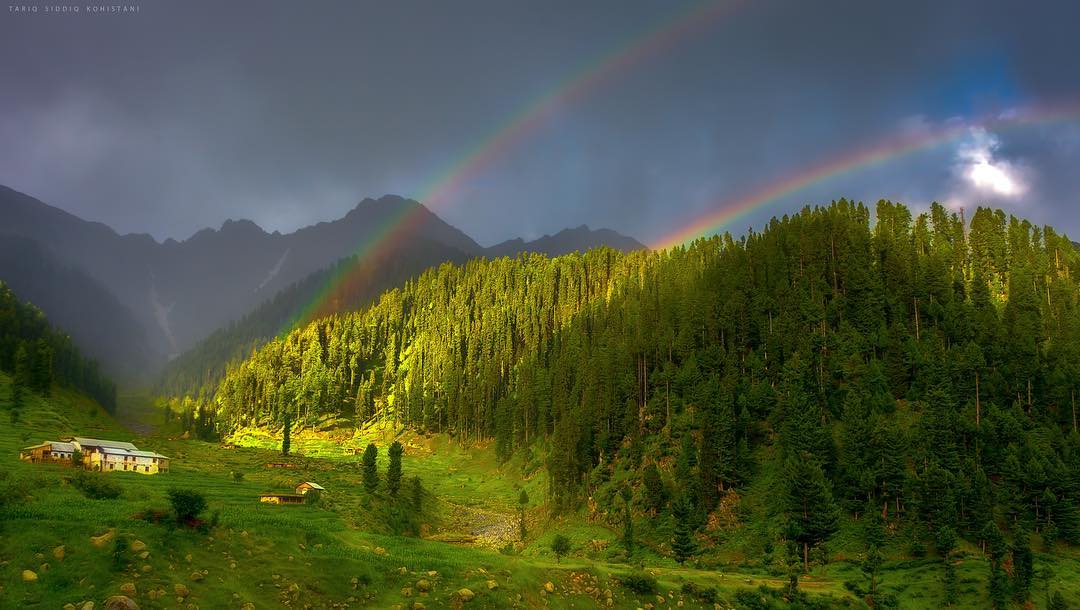 In the world of #birds. Most of the fathers feed their chicks while protecting/guarding the nest. Asian Paradise flycatcher (male) from #BeautifulPakistan feeding its chicks.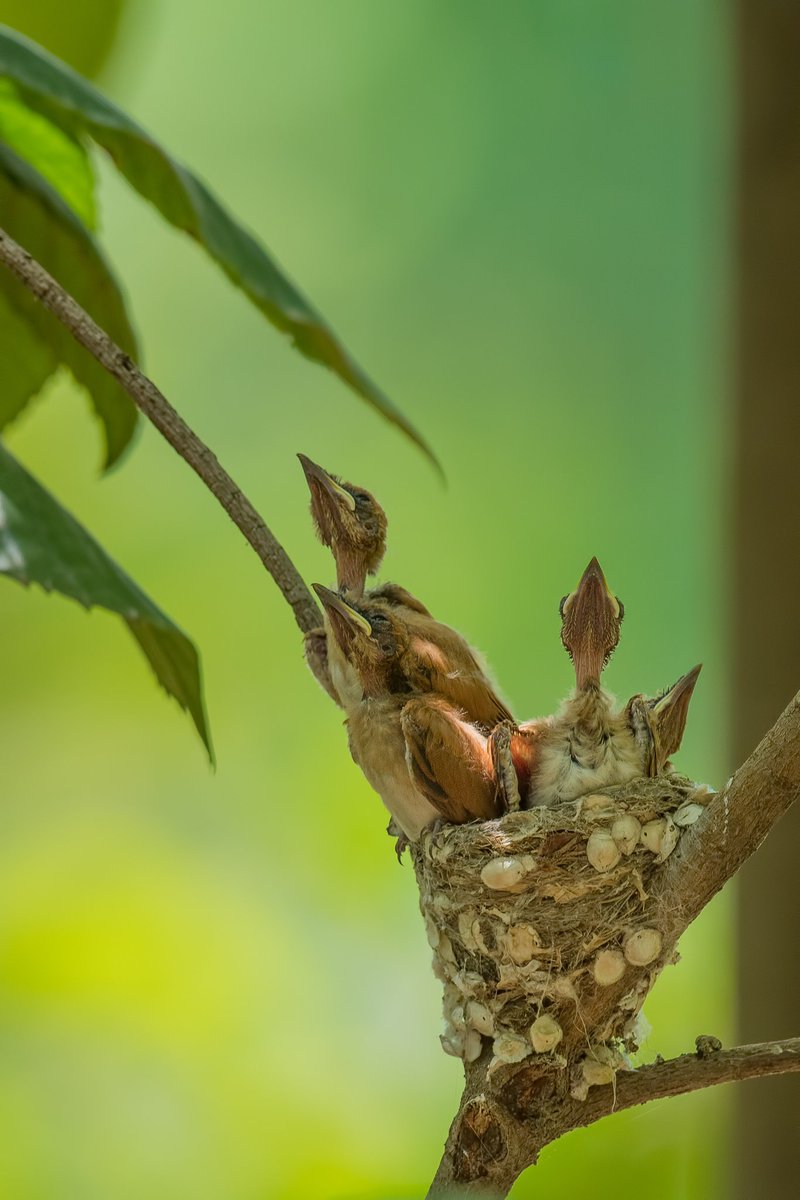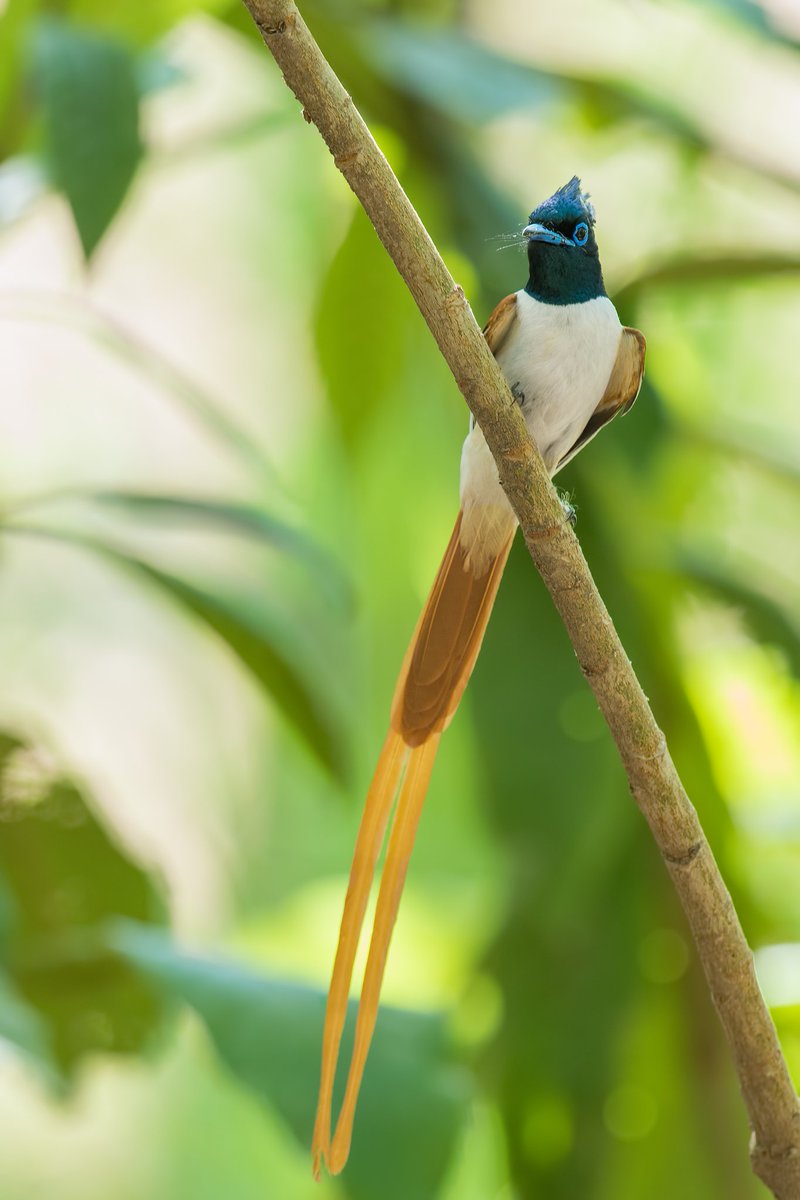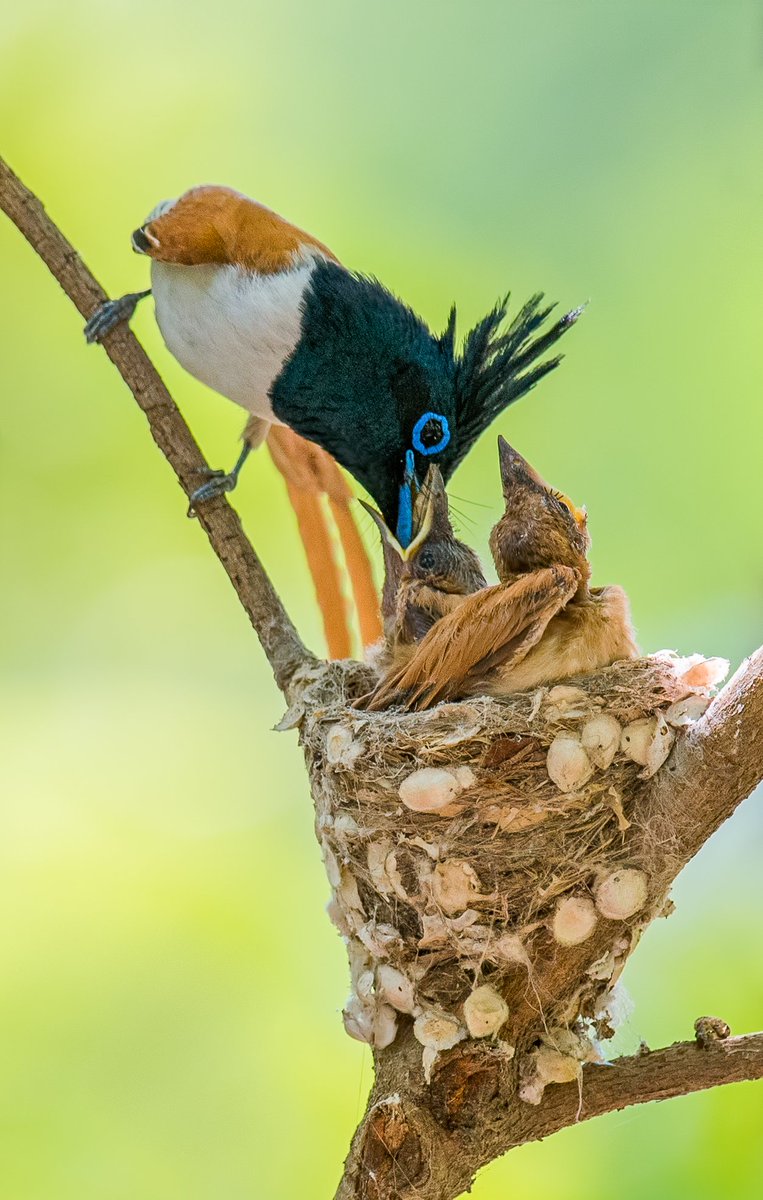 Deosai plains, 2nd largest grassland plateau, Gilgit Baltistan, #Pakistan Snapchat: TravelPK Insta: DestinationPakistan Credits: Ashhad Ali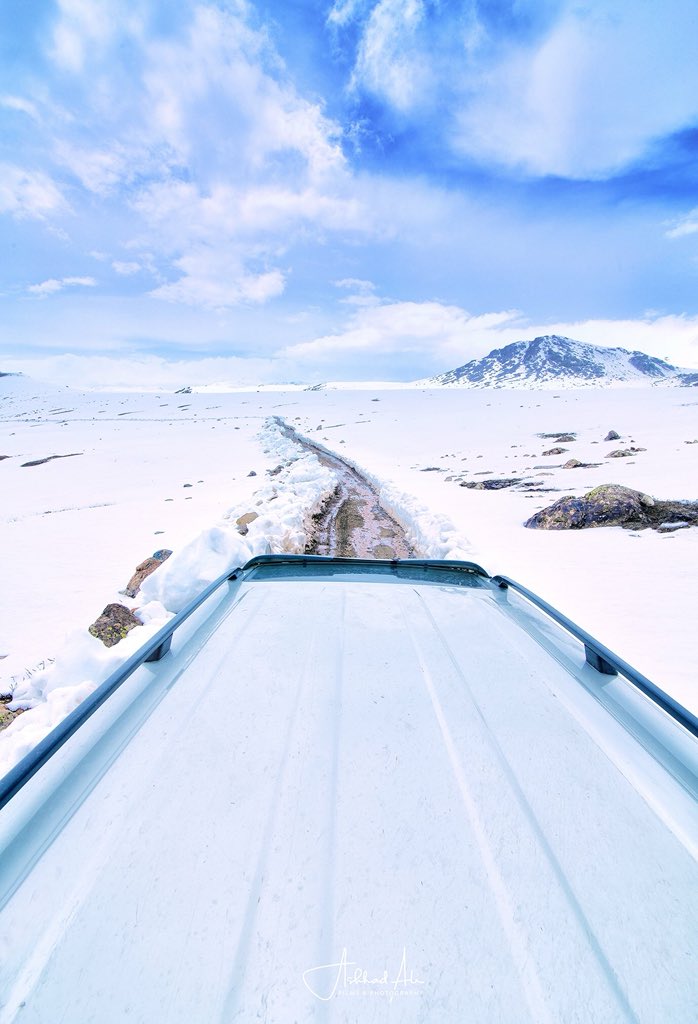 Eid celebrations in Islamabad, Pakistan #EidMubarak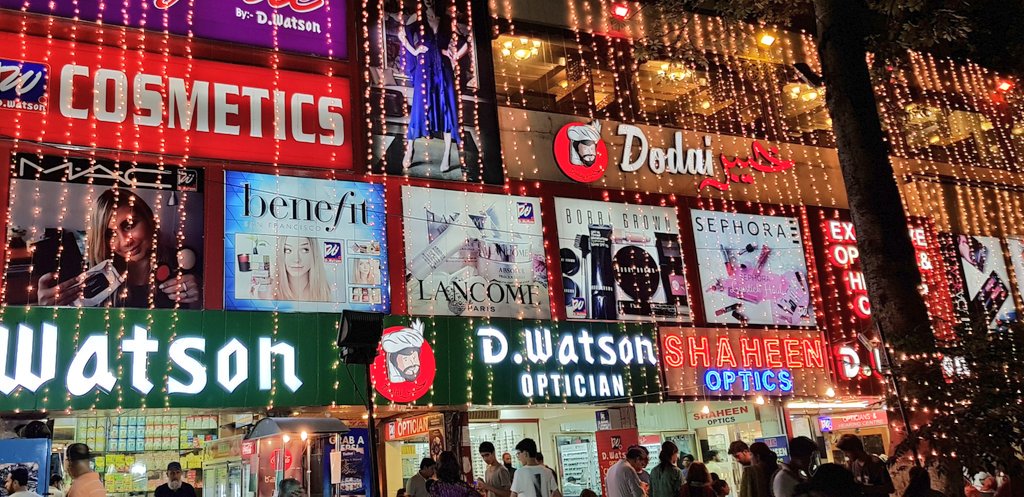 Indus River, Kot Addu, Pakistan. Picture Credits: Nadeem Bhutta For hotel booking and tours, visit:
https://goo.gl/cVXucQ
#BeautifulPakistan #PakistanTravel #TripKar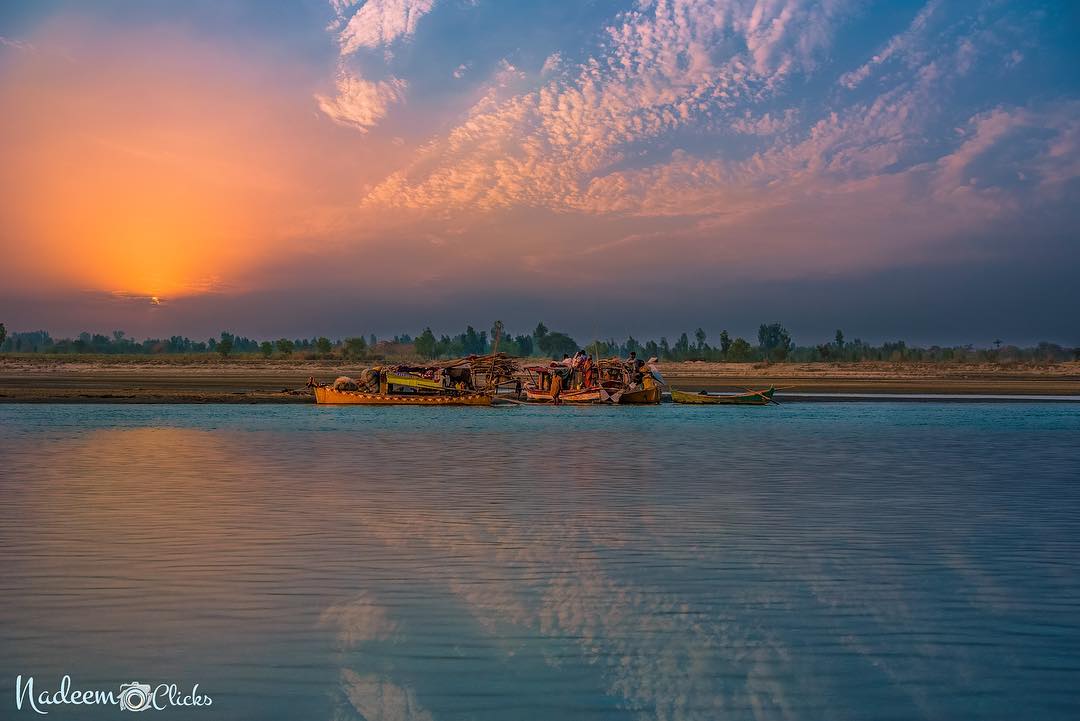 Leaves in road and History in Fort, The sky with blue and bridges fix loves. The colours of Skardu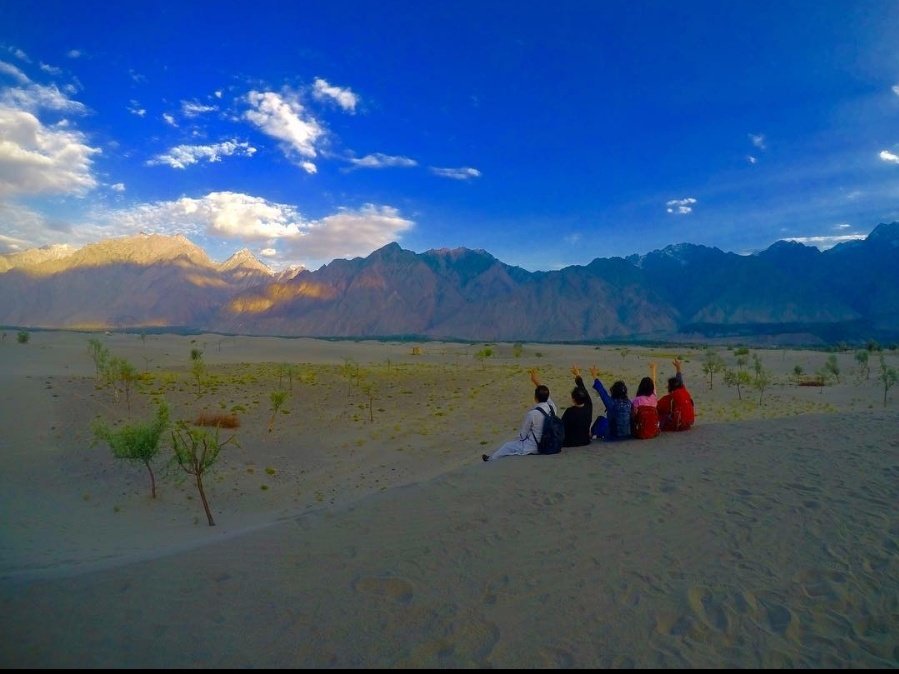 Performance by Team Bulbulik, a project of Bulbulik Heritage Centre Gulmit, Hunza Valley aka Bulbulik Music School. You can also watch them perform at
https://youtu.be/HQTTzC4XY4A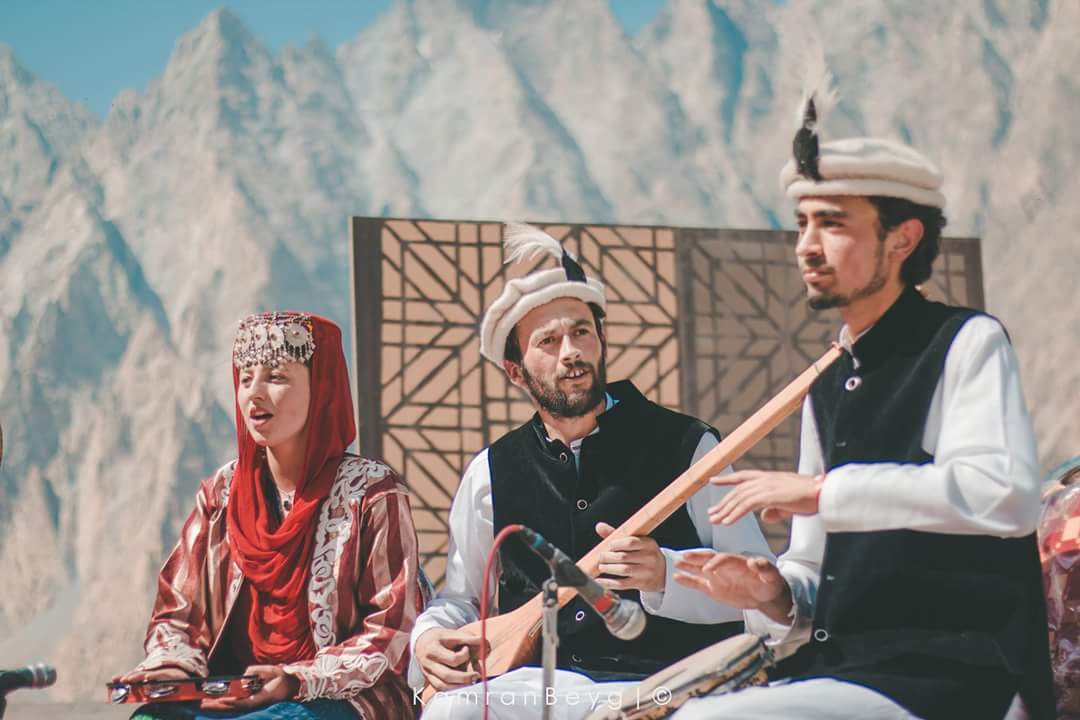 Broghil Valley-KPK !!! Photo : M. Akram Attari
The ecstatic north. By Sayed Mahdi Bukhari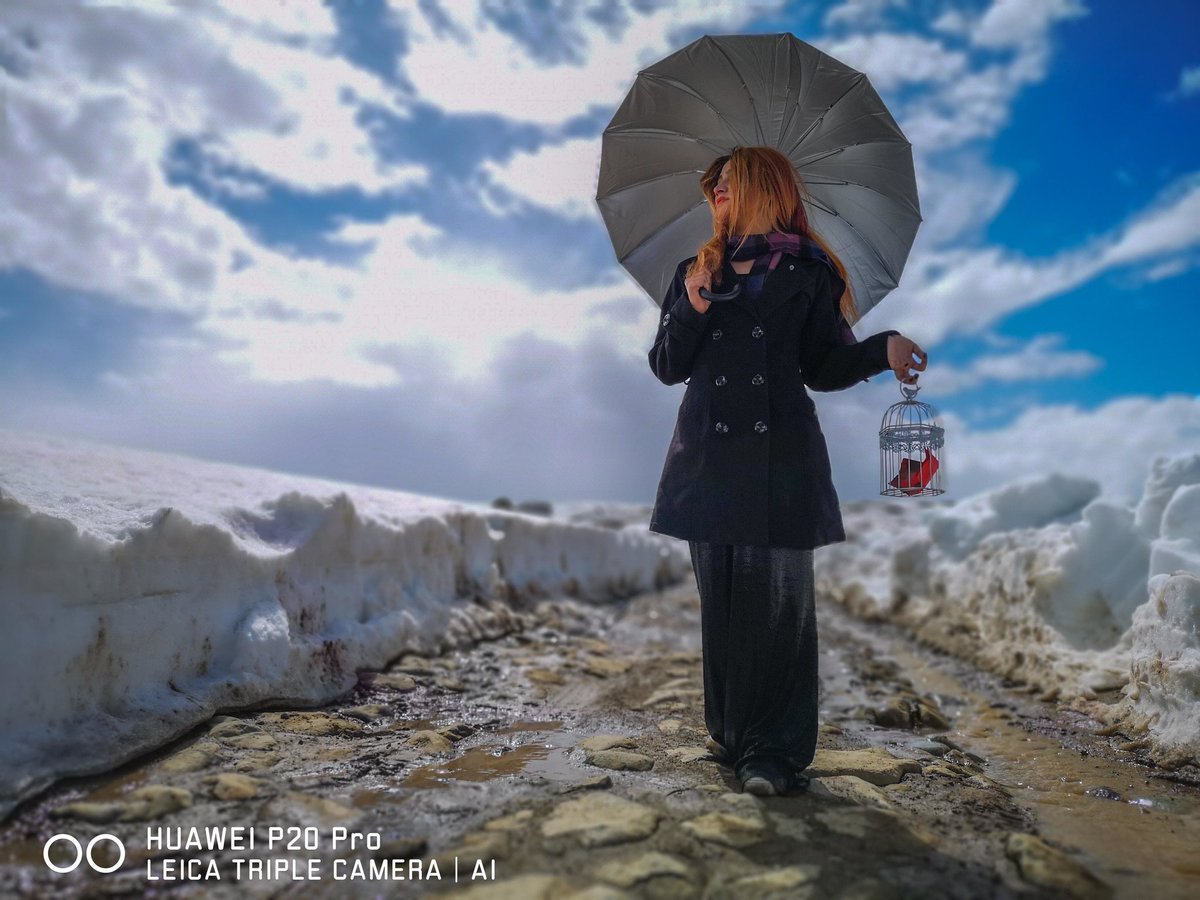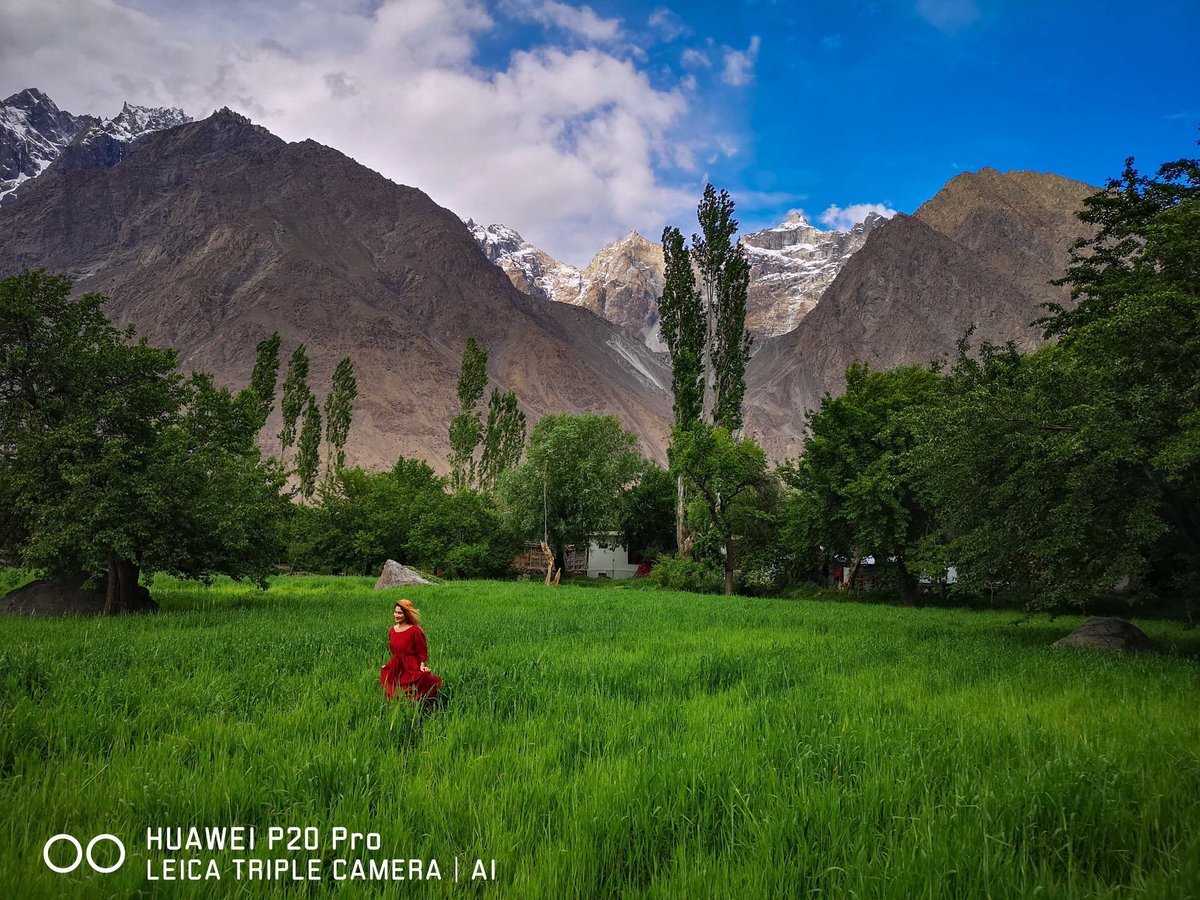 The #Karachi city ,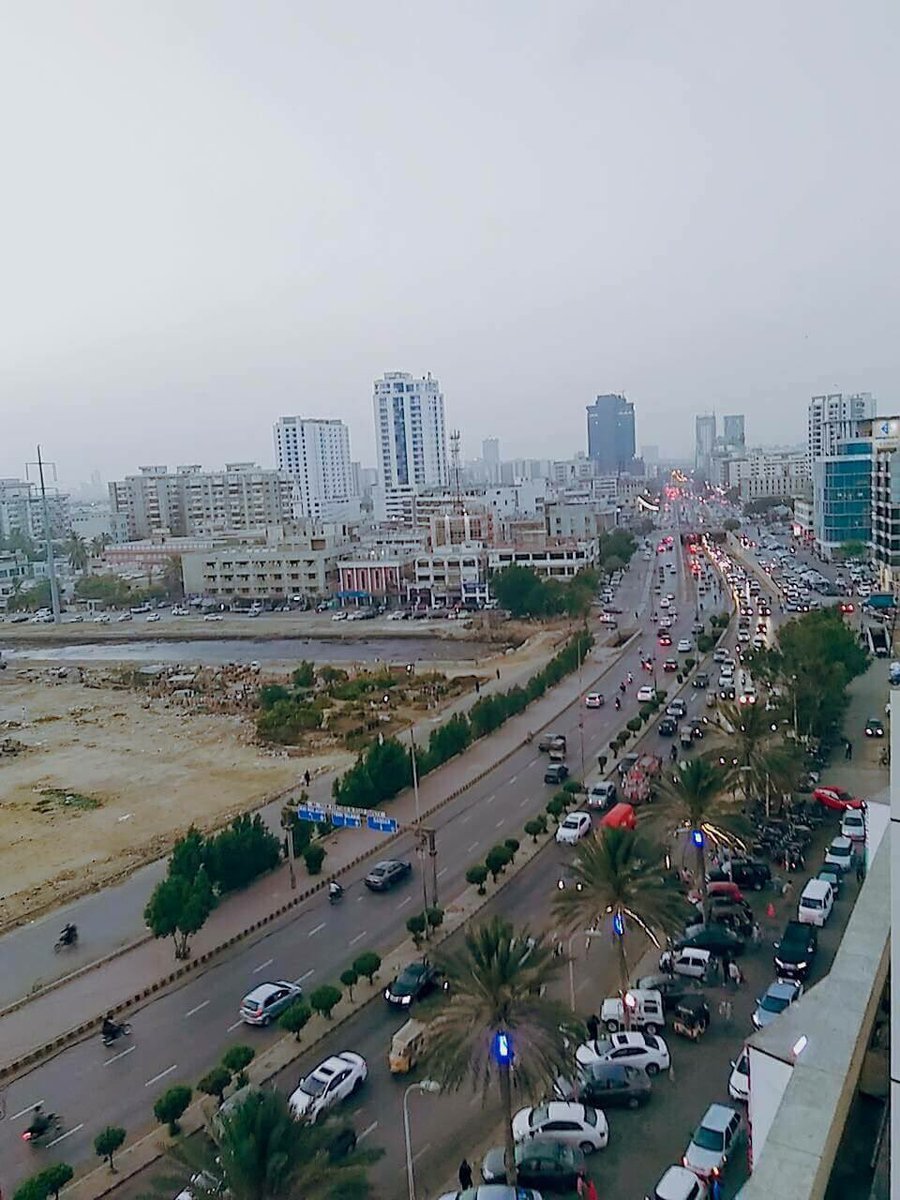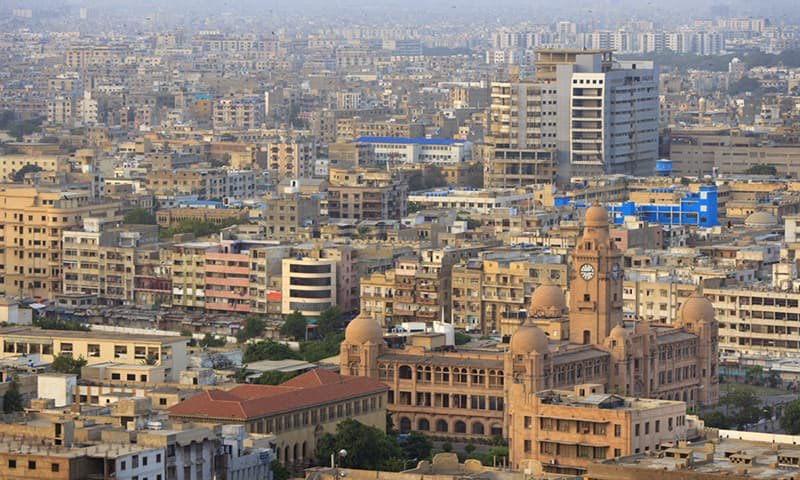 Royal garden, Bonanza of Autumn colours, Altit fort, Hunza Valley, Gilgit Baltistan #BeautifulPakistan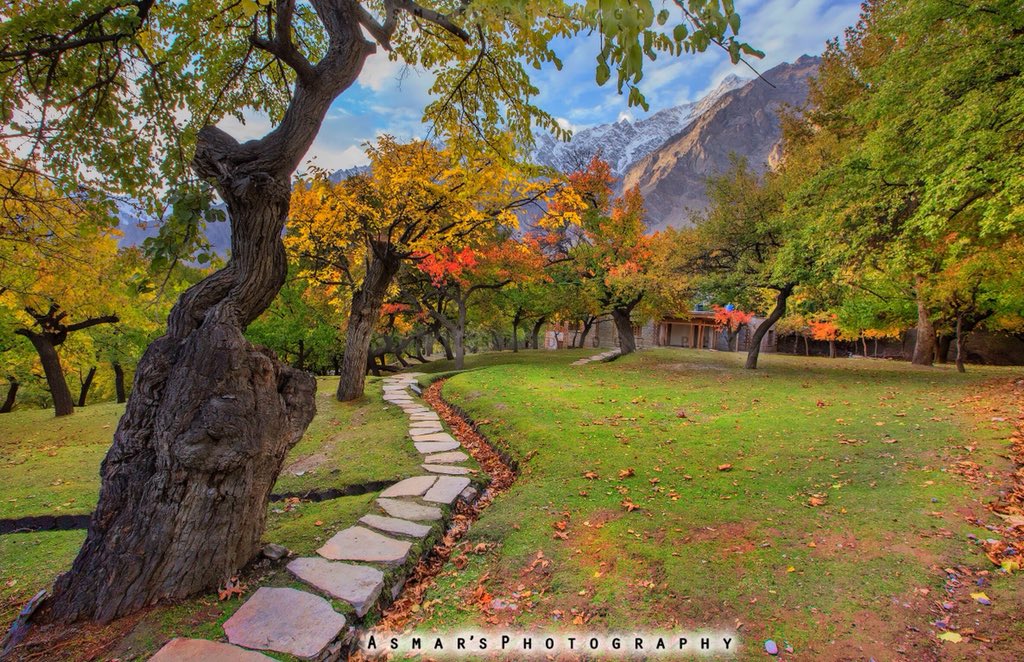 https://twitter.com/pakistaninpics?lang=en
Posted:
Fri Jun 22, 2018 11:54 am
Hello Karachi ! Foreigners exploring and loving Karachi.
Black sky and high winds on North West ridge of Gasherbrum IV in 1983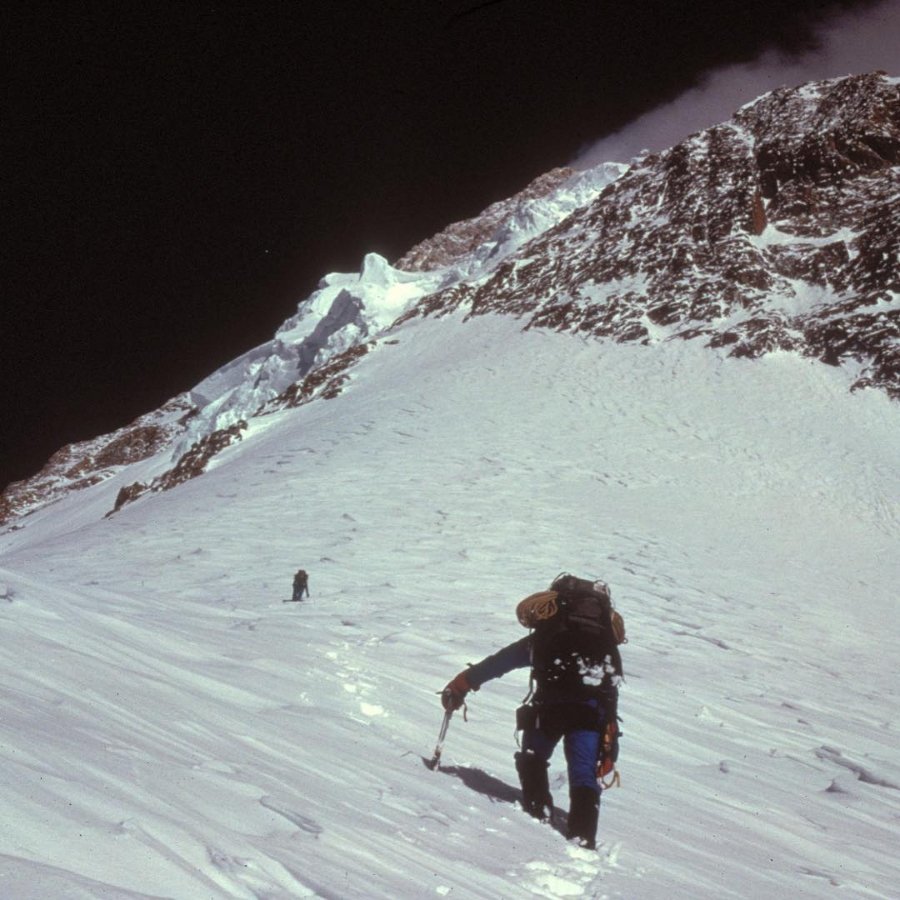 For the first time in history, PIA's flight from Islamabad to #Gilgit was operated by both female #Captain Maryam Masood and First Officer Shumaila Mazhar #Pakistan @cnni @BBC_Travel @Pakistaninpics
Himalayan Brown Bear of #Deosai National Park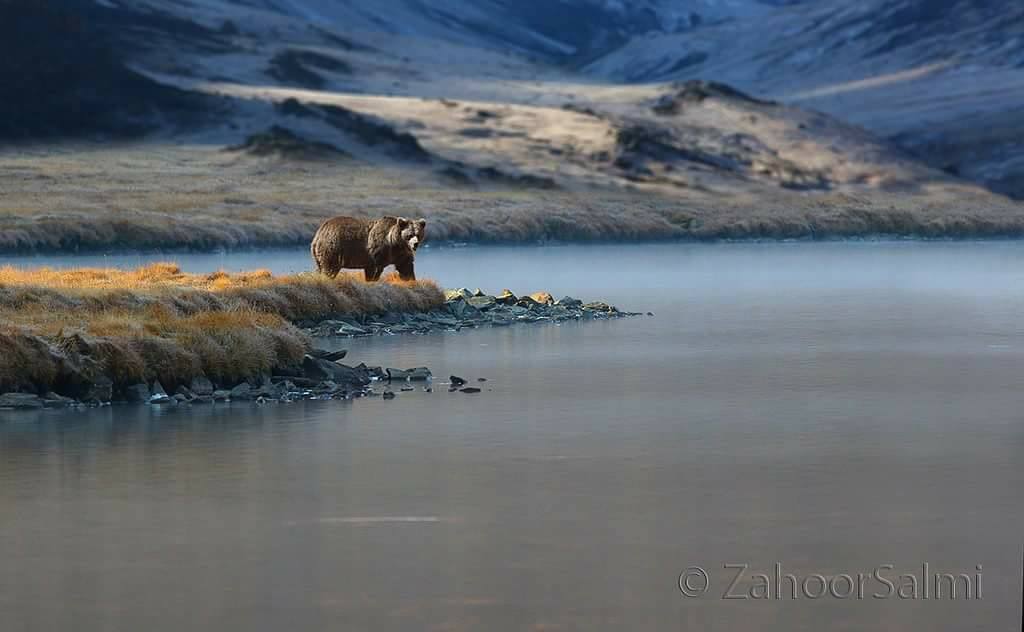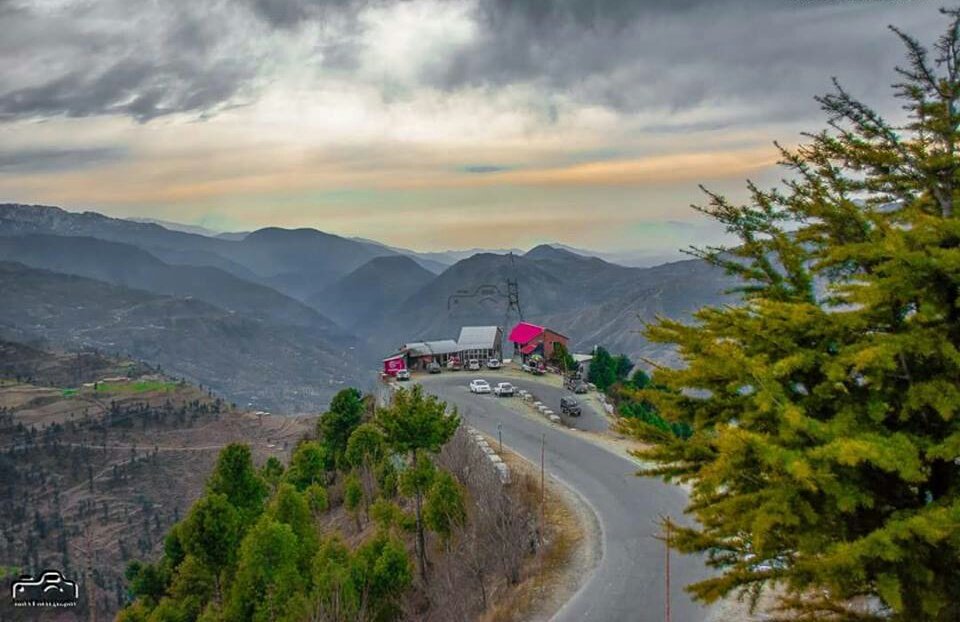 Posted:
Tue Jun 26, 2018 7:47 am
Magnificent view of Attabad Lake, Hunza, Gilgit-Baltistan, #Pakistan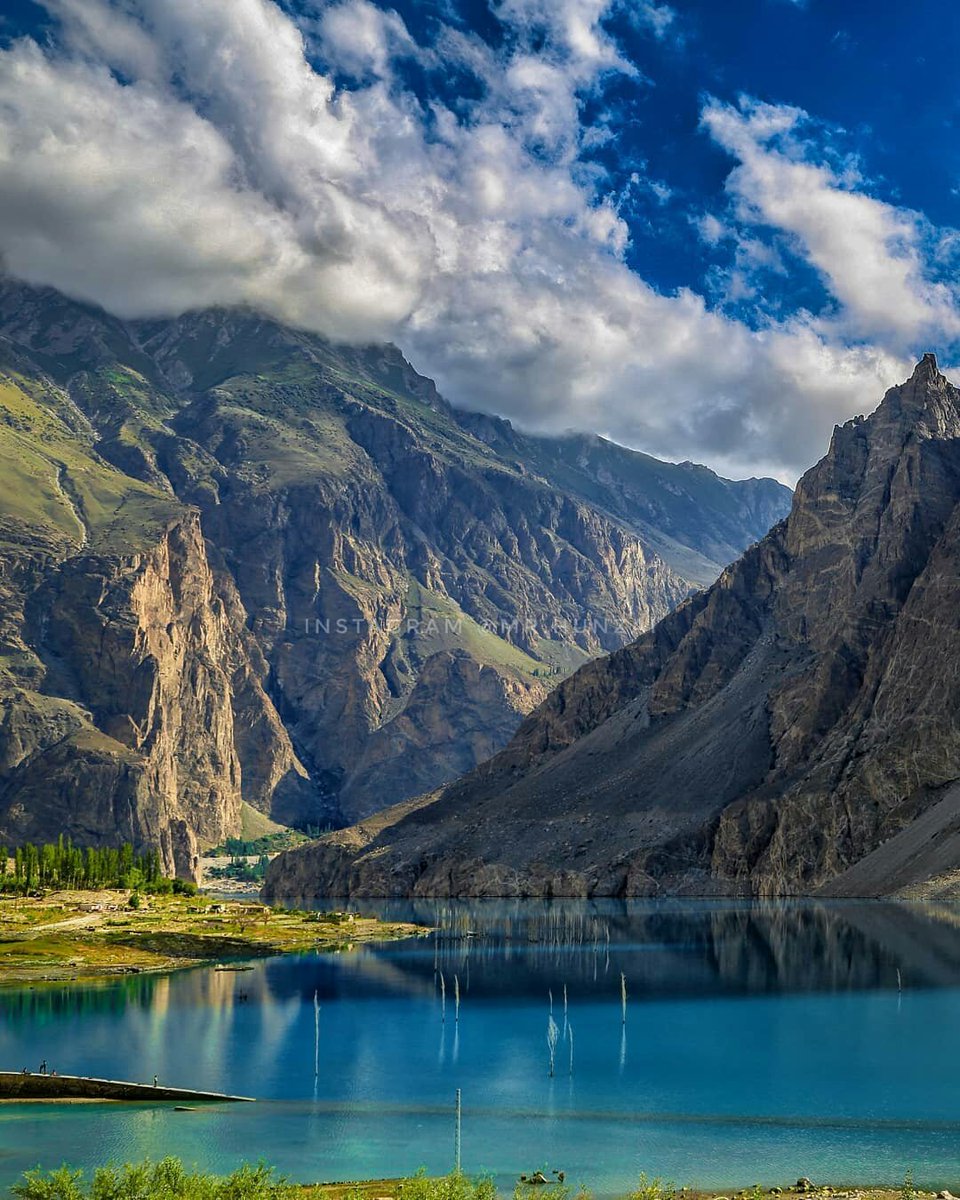 Hispar Glacier, #GilgitBaltistan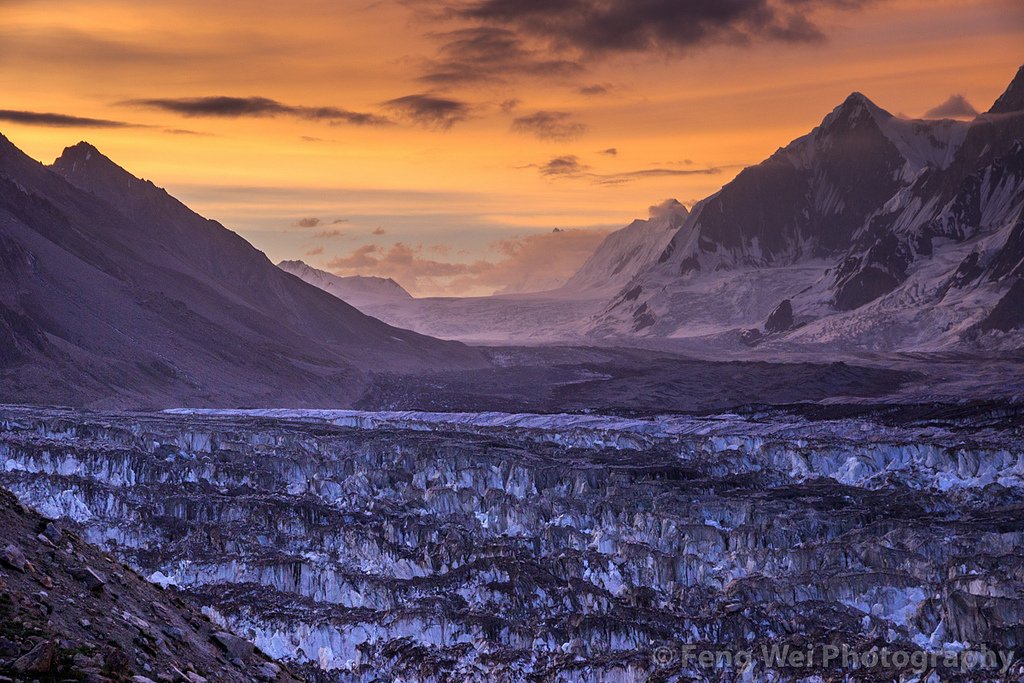 Shigar Valley, Gilgit-Baltistan, #Pakistan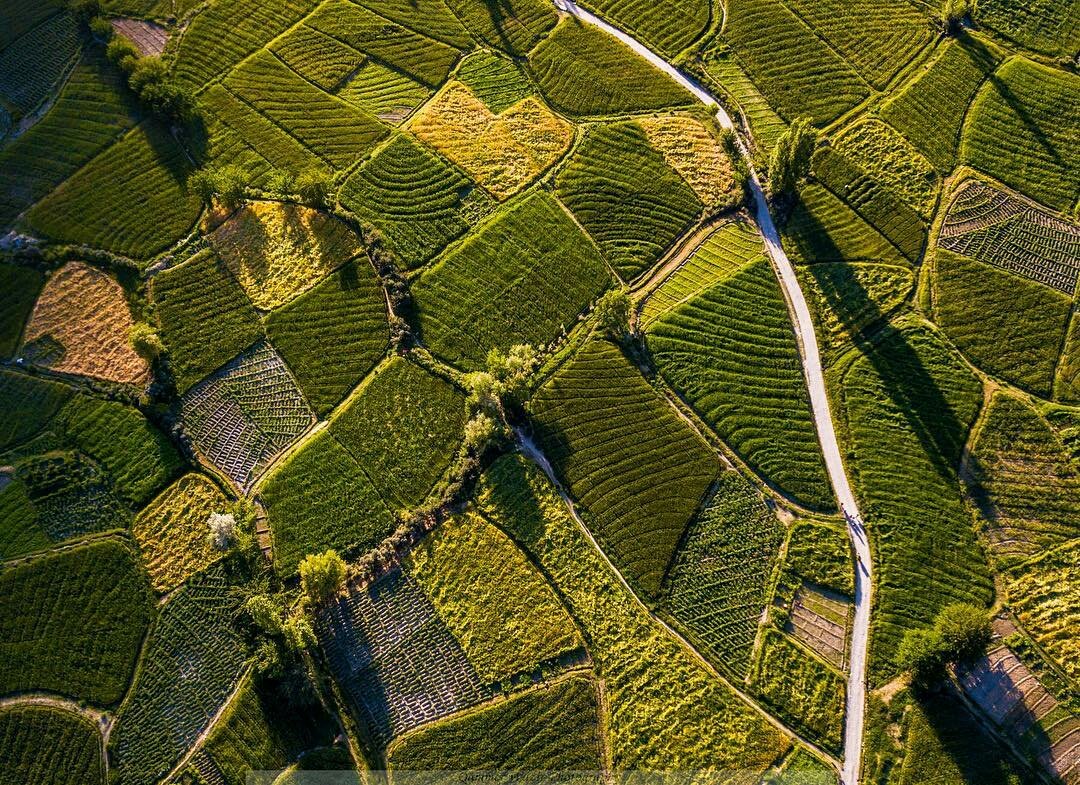 Chitta Katha Lake, Shounter Valley, Kashmir !!!
-Photo by Sher Ali
Karakoram Highway !!!
Thorgo Waterfall, Skardu !!! Photo by Qammer Wazir.
Deosai #Skardu #BeautifulPakista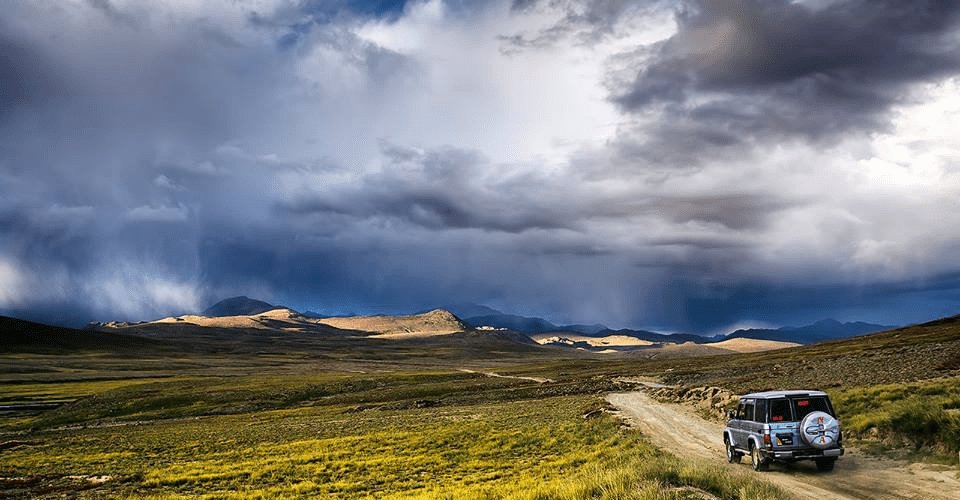 School Girls in Kalash Valley on their way to School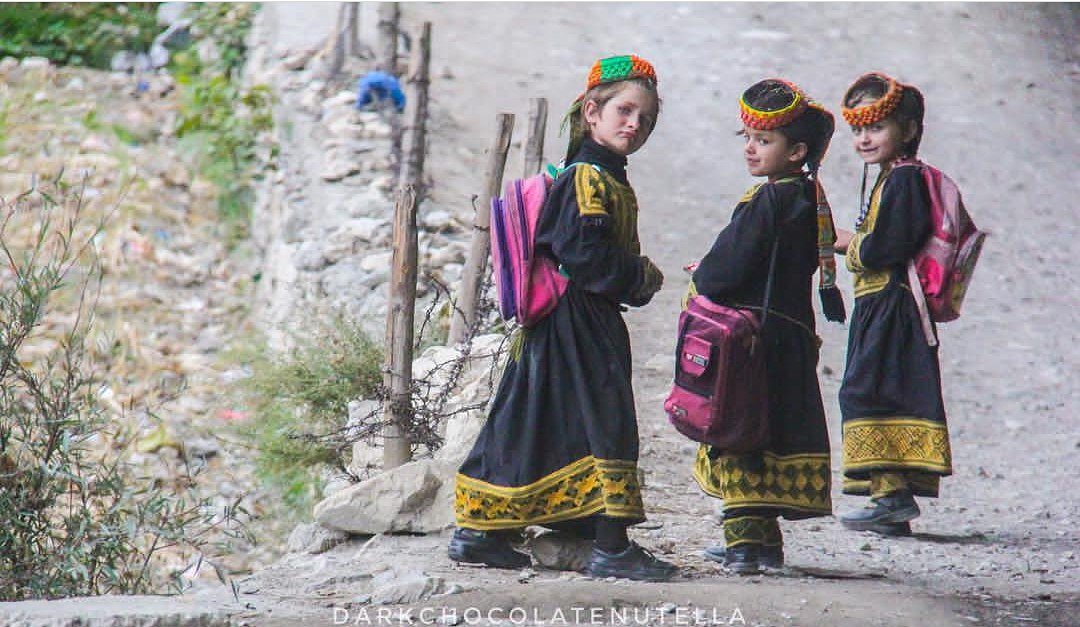 The Katpana and Cold Desert.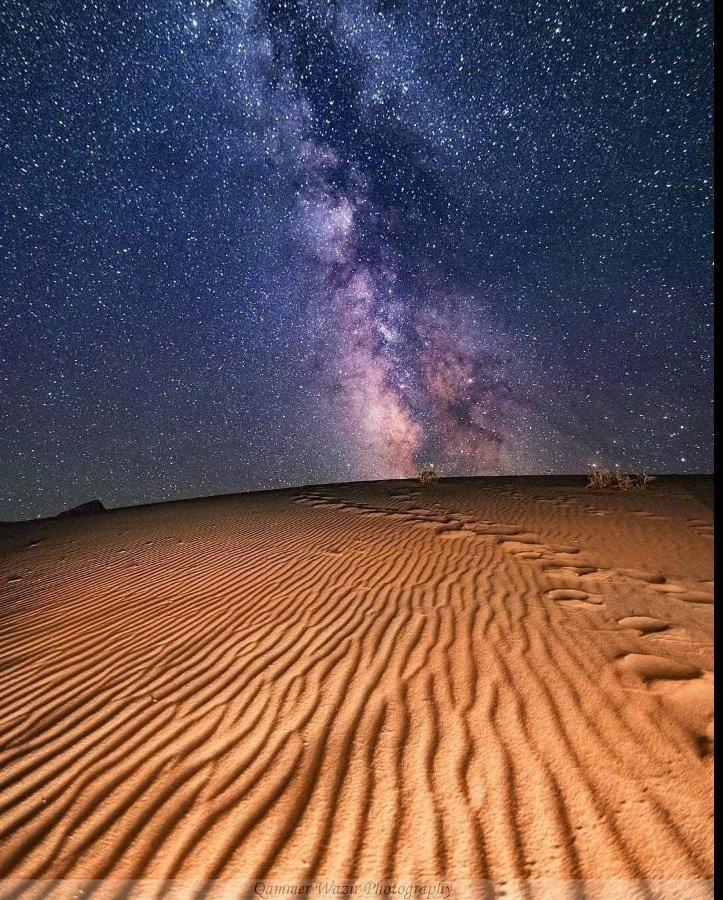 Minimarg #Astore #BaeutifulPakistan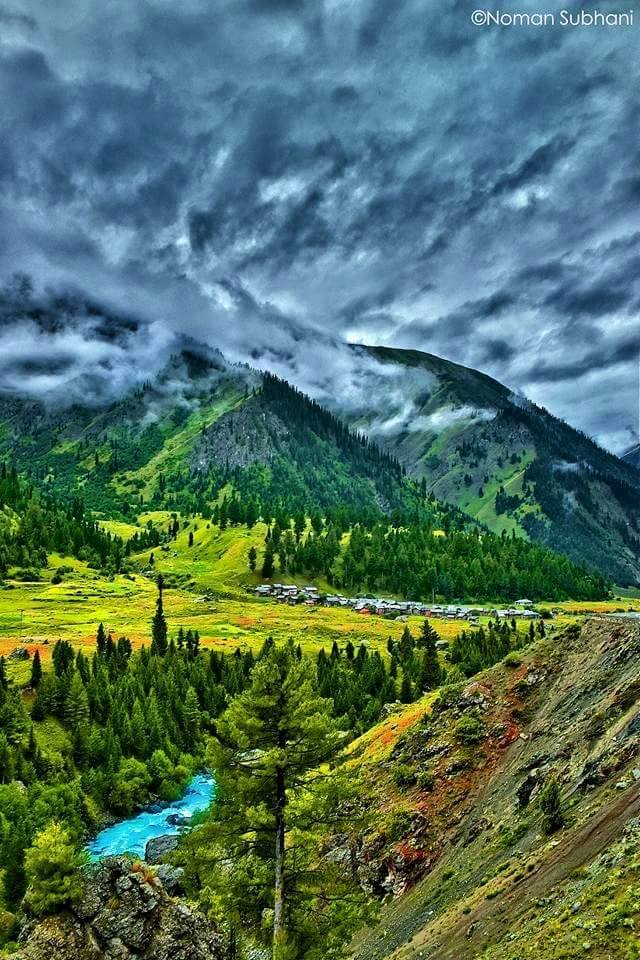 Indeed its True Let them live.. #GreenPakistan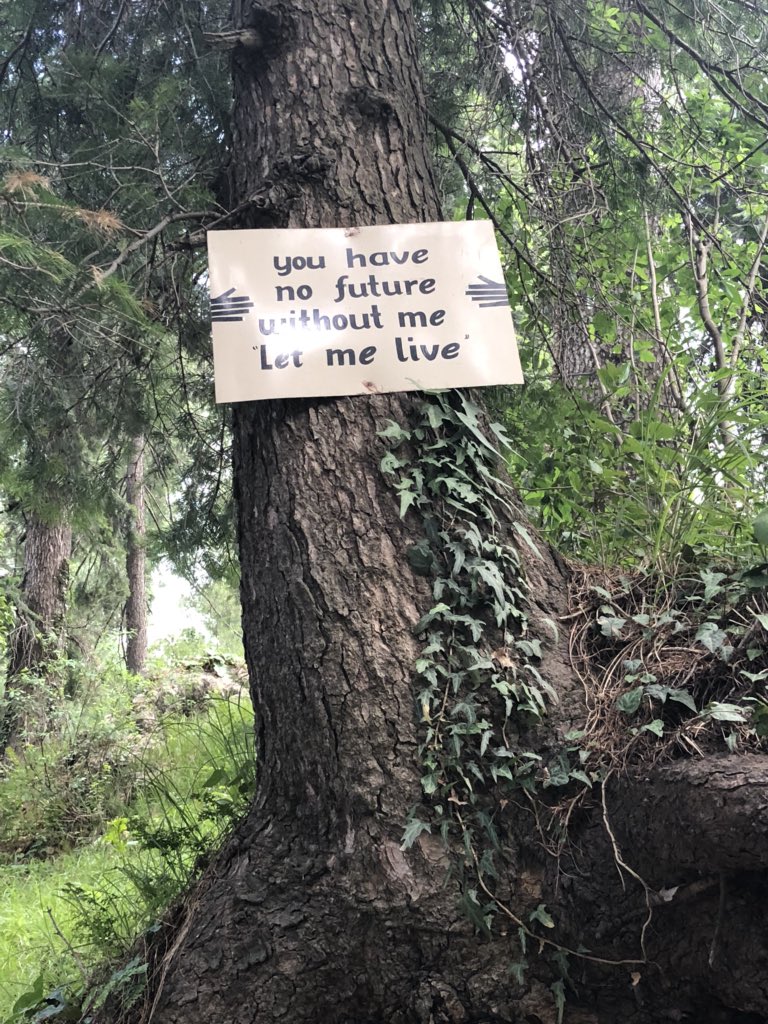 Milky way over Deosai - The Land of Giants, Gilgit-Baltistan, #Pakistan Cr: Qammer Wazir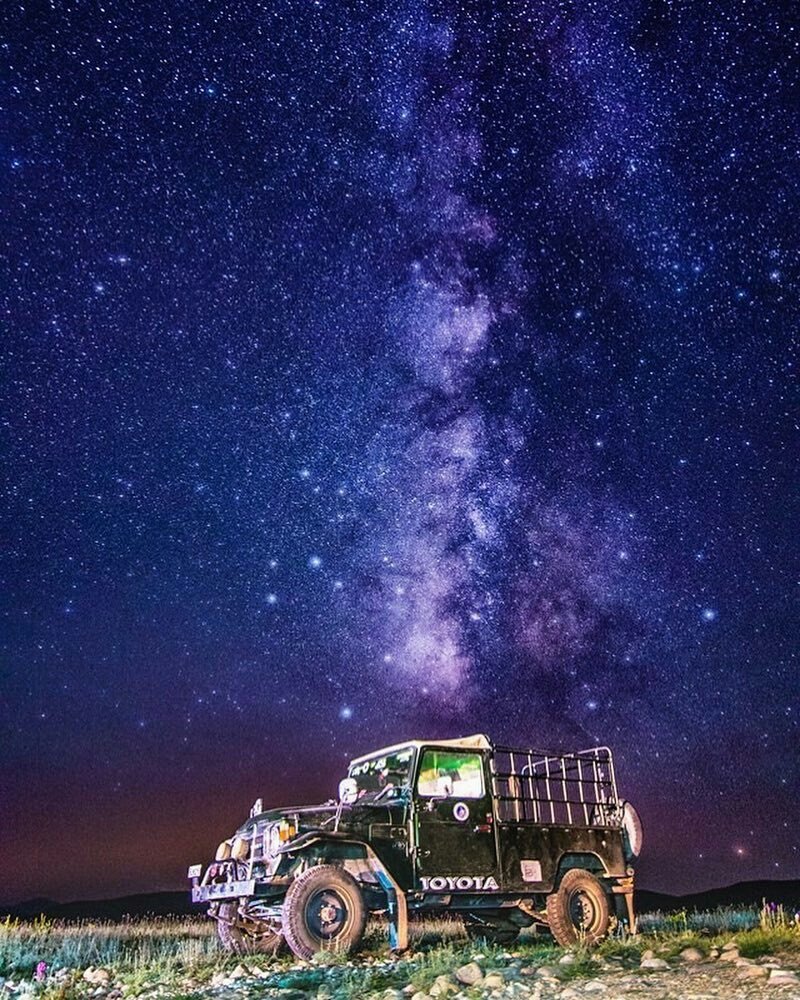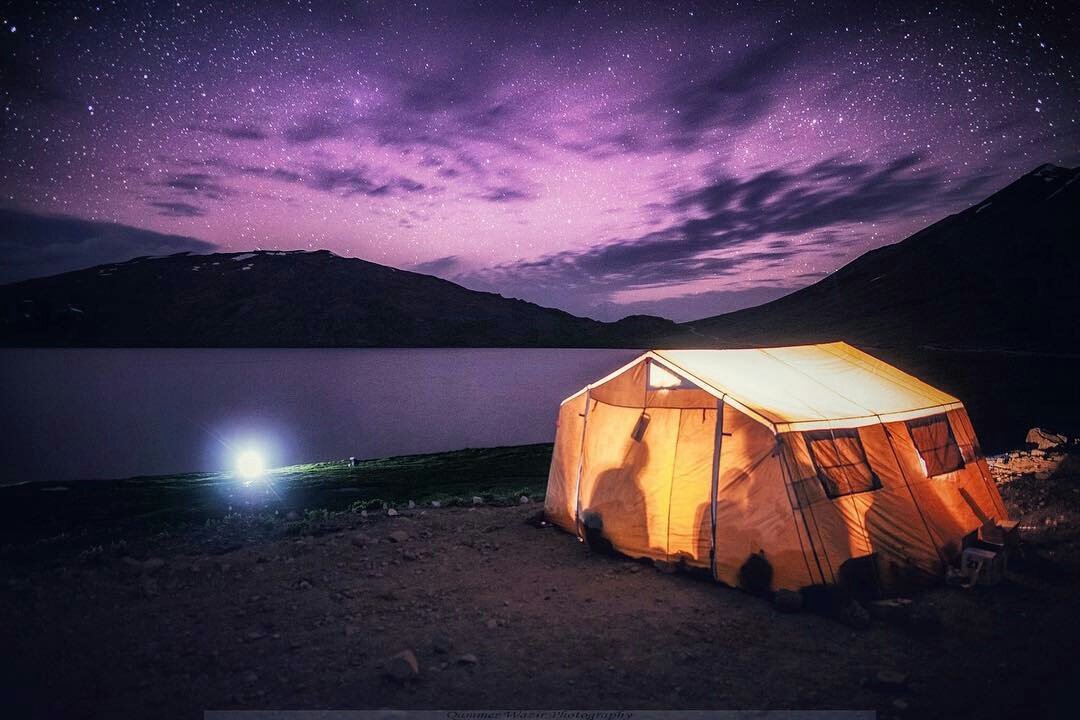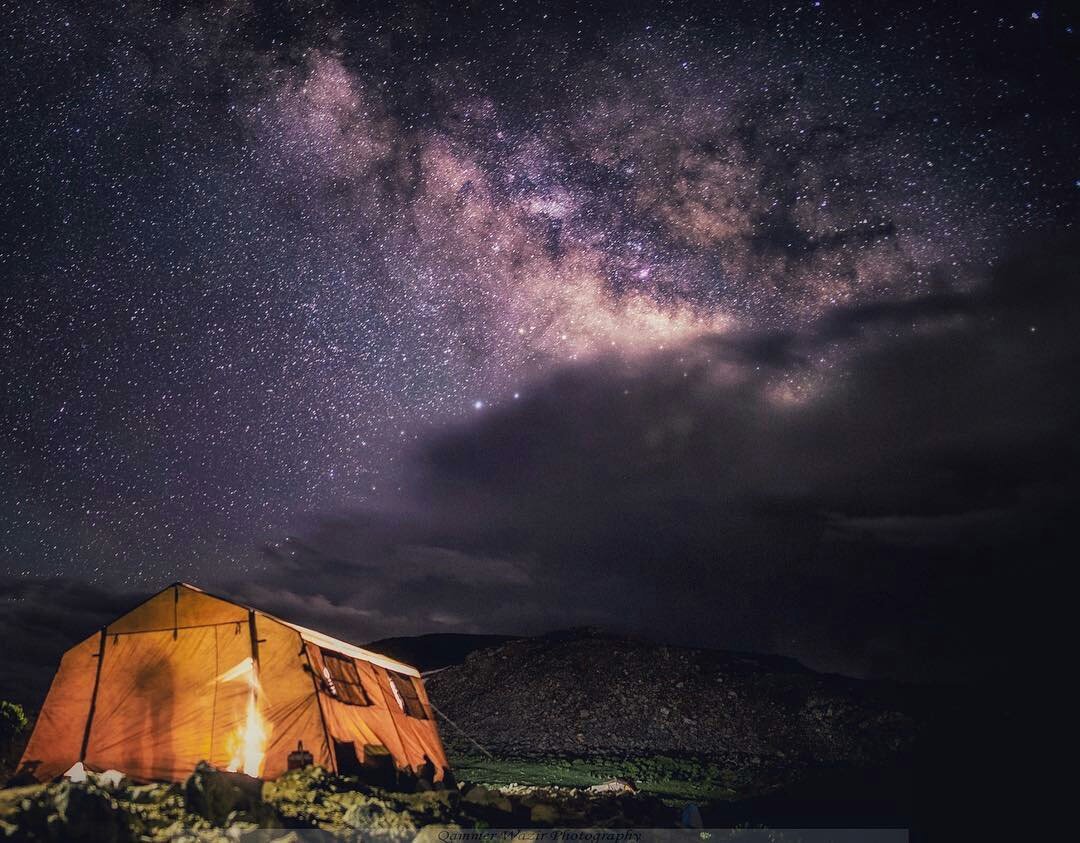 Breakfast ! Noisy & gorgeous, can be heard clearly when calling deep inside forest. The #bird is good in camouflaging itself in green leaves but can be identified easily when in flight. Mostly feeds on wild fruits as shown in pics. Blue throated barbet from #BeautifulPakistan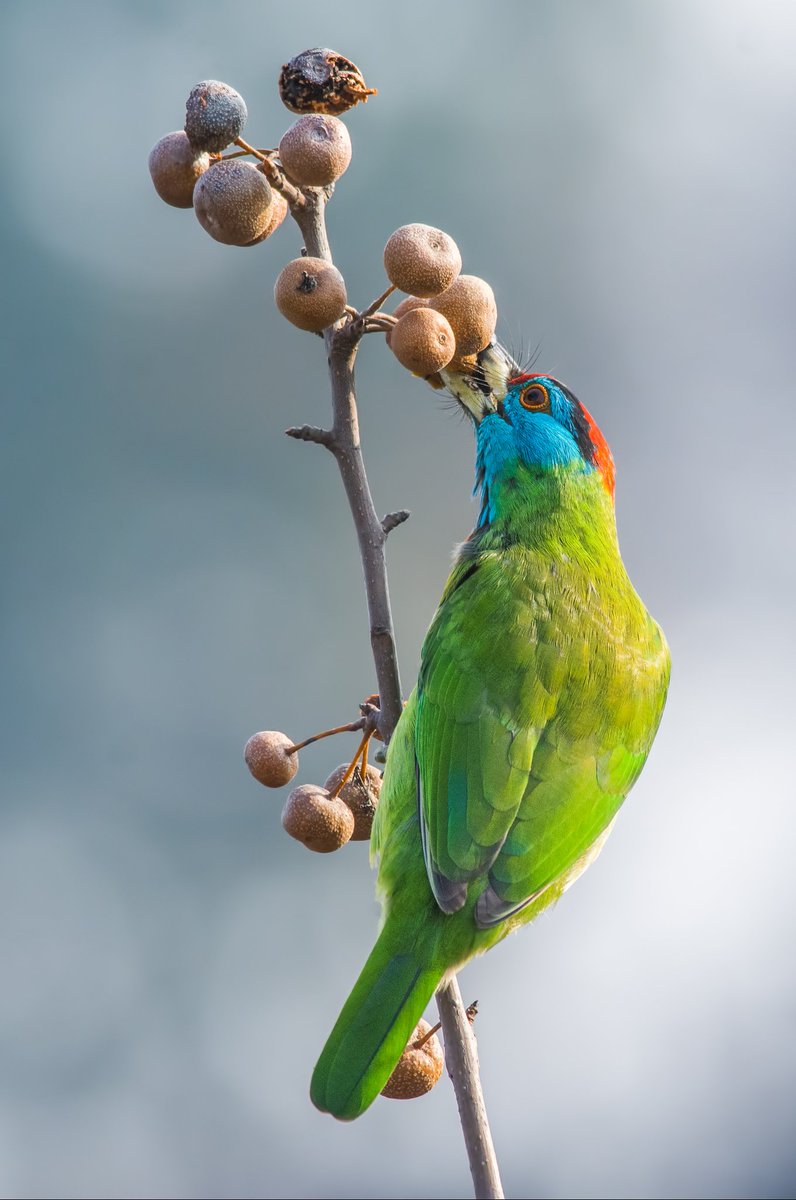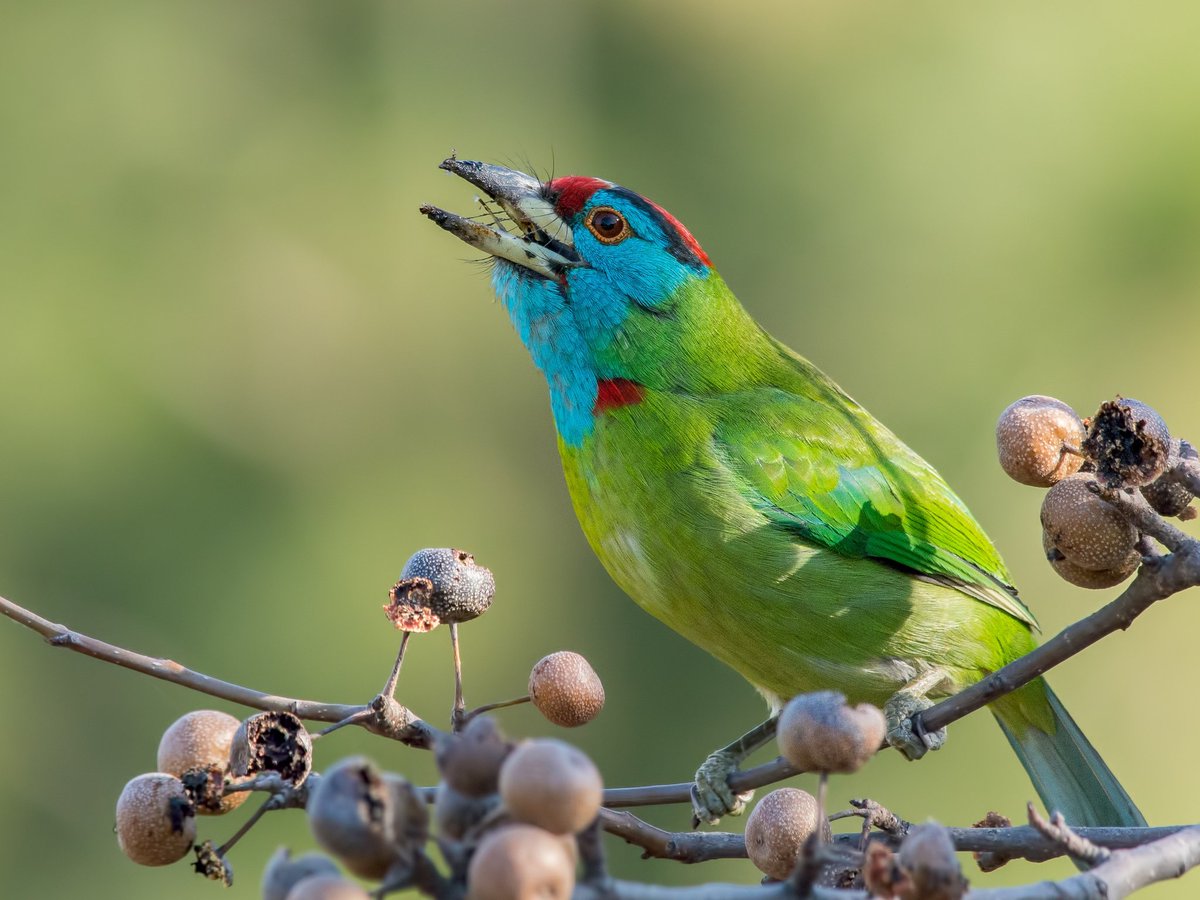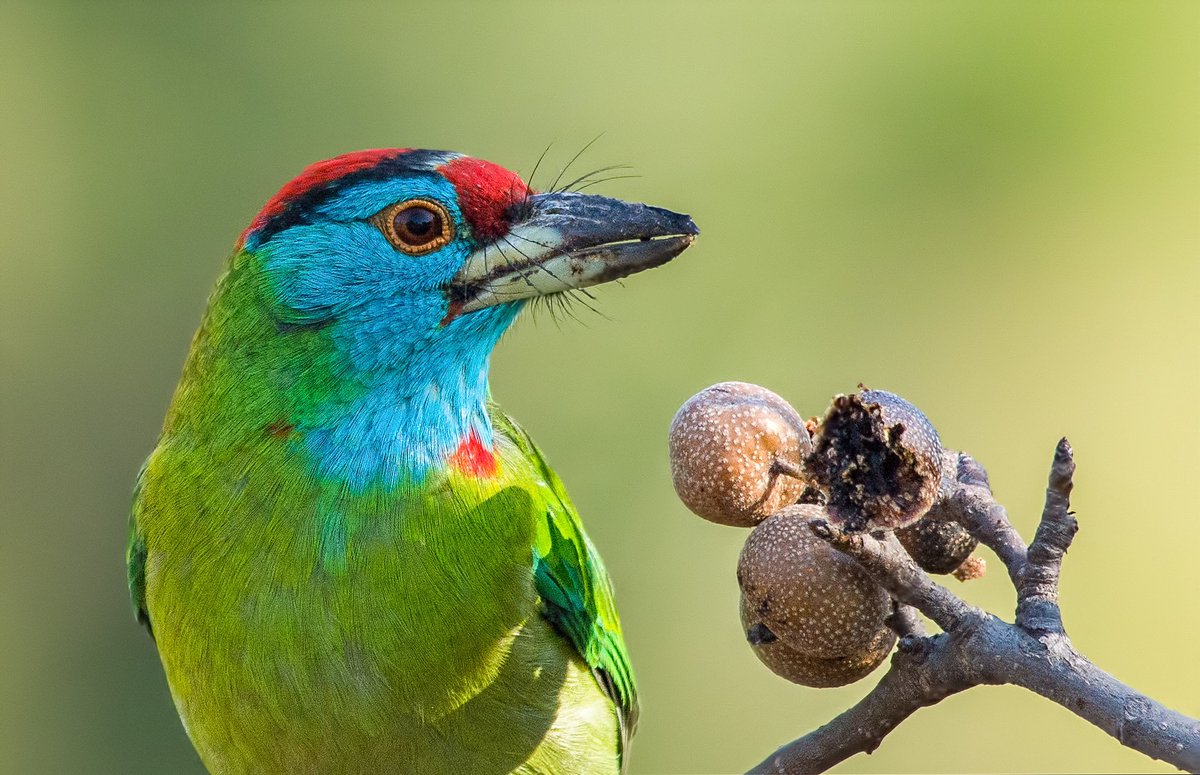 The walls of Ranikot Fort aka "The Great Wall of Sindh": a historical fort near Sann, Jamshoro, Sindh, Pakistan believed to be the world's largest fort with a circumference of approx 32 km.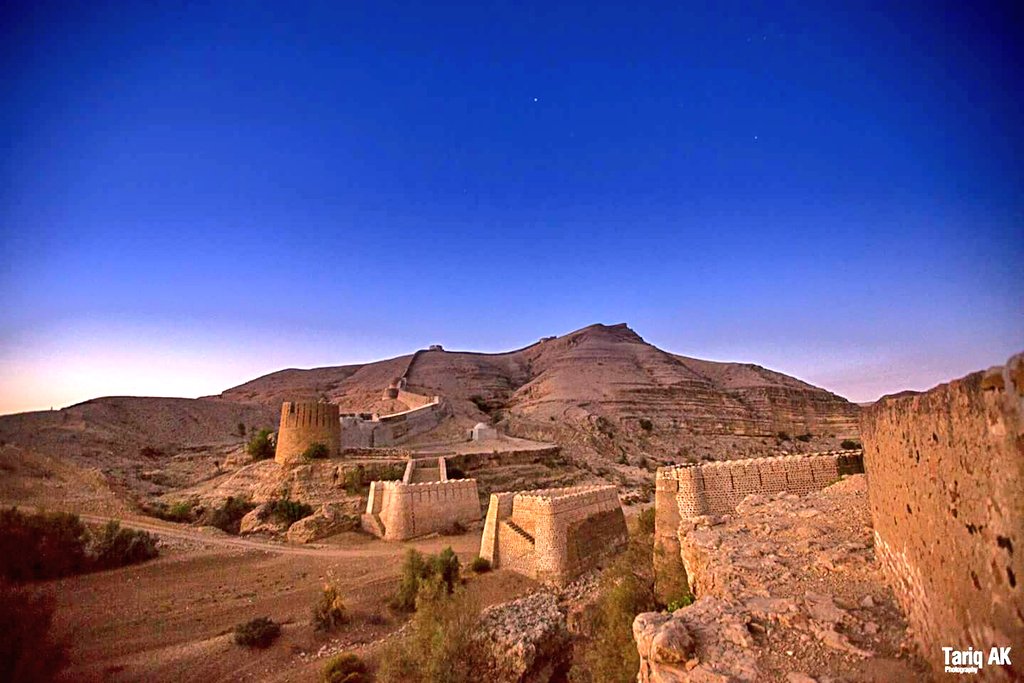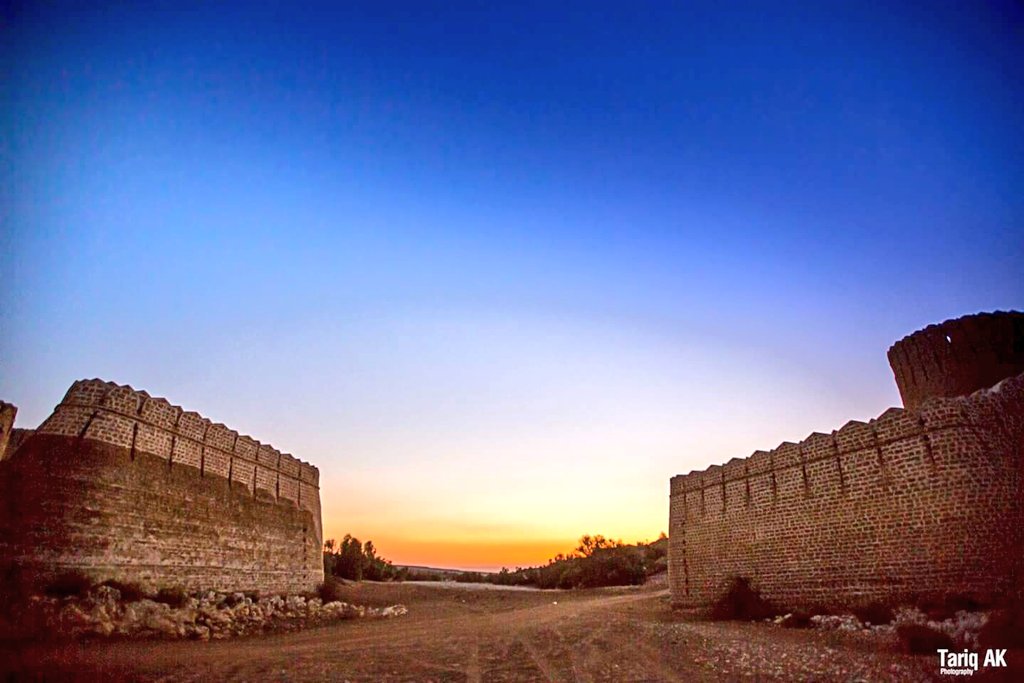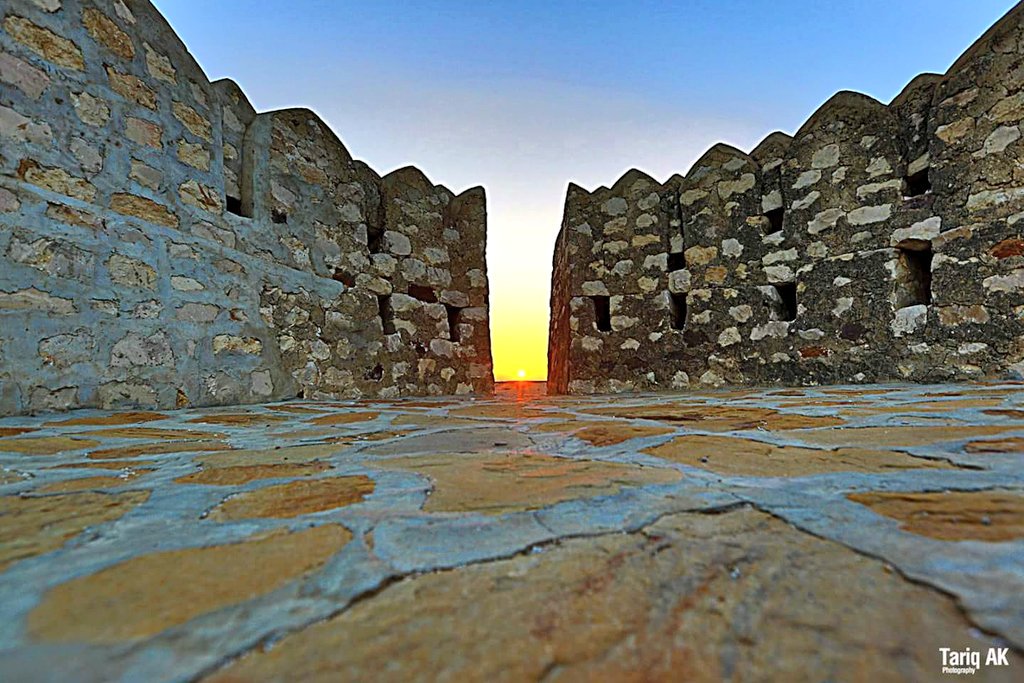 Morning from the GCU #Lahore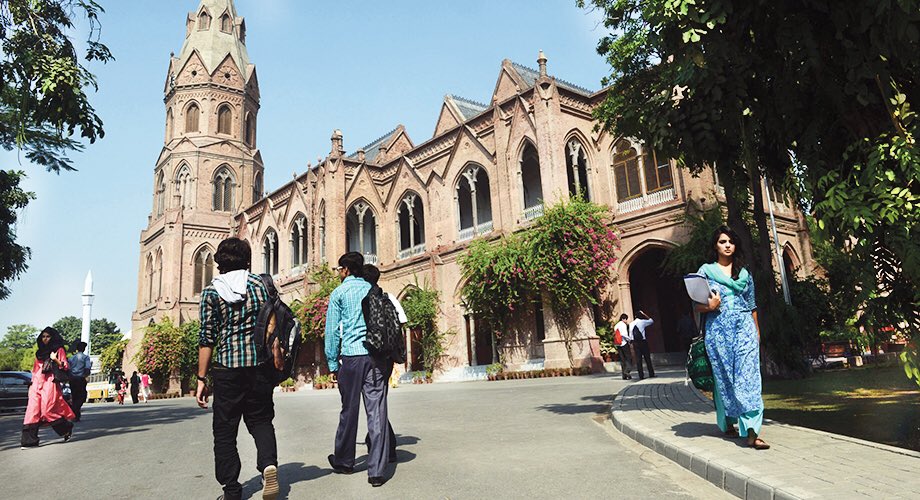 Mexican lady, Alessia Solo travel to Pakistan She is having a cup of tea at Altit fort Hunza valley, Gilgit Baltistan Pic and caption Credits: @AsmarHussain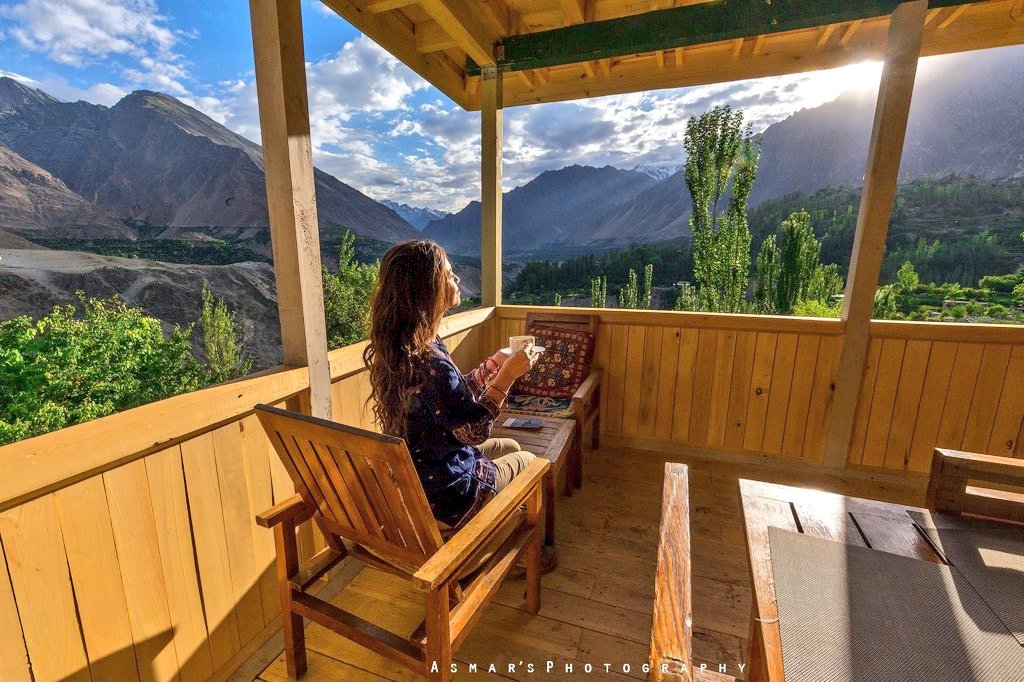 A talk on bird photography by @ZahranCR Wednesday 4th July, 2018 6-7 pm at Toyota Capital Motors, 9th Avenue, I-9 Islamabad.. Hope to see you there...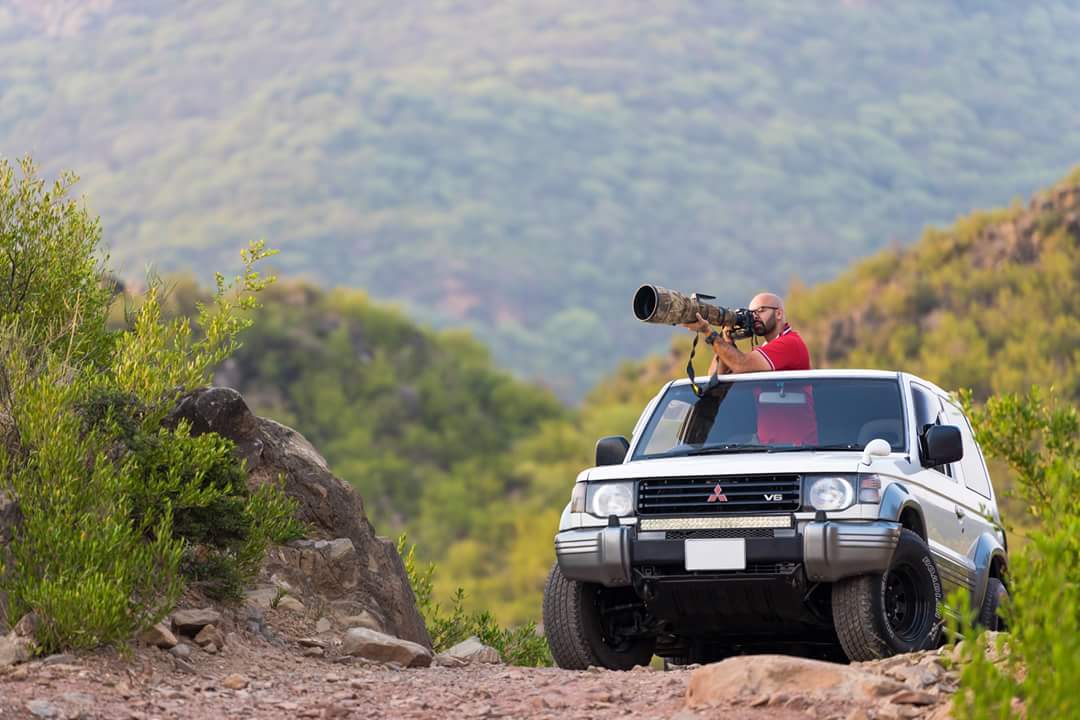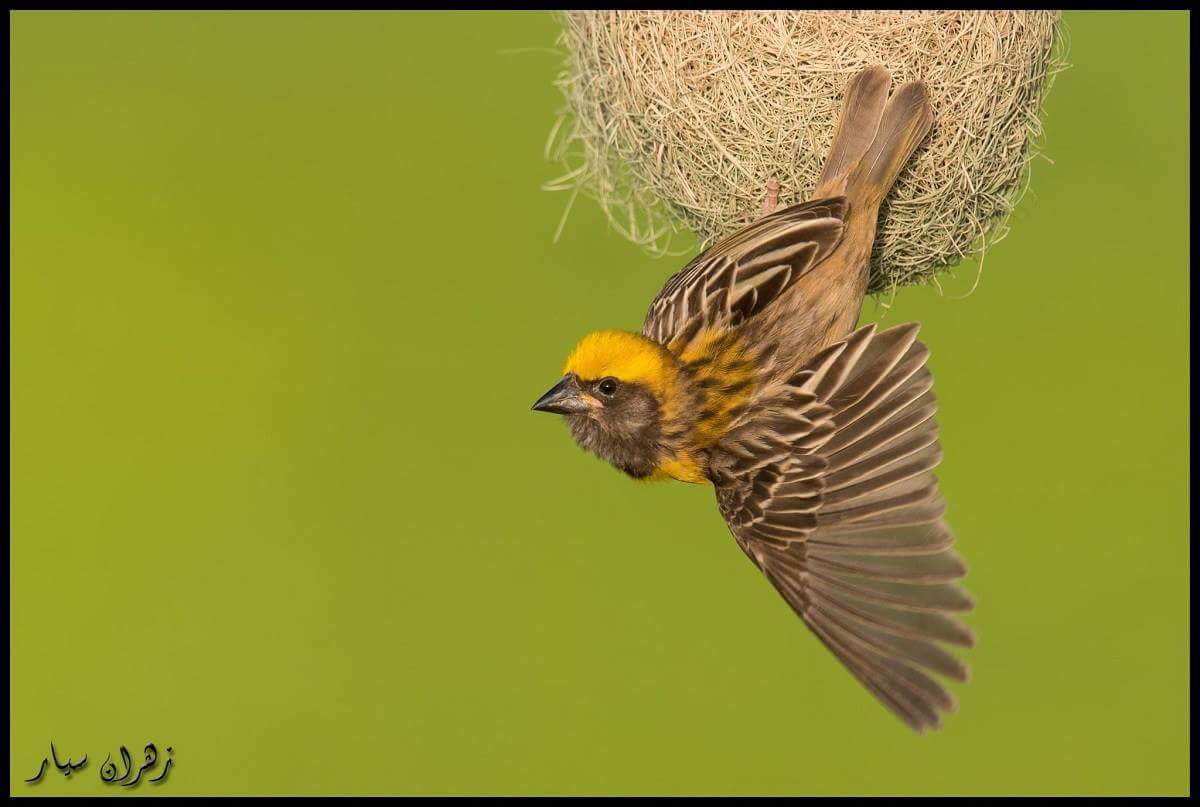 Posted:
Sun Jul 01, 2018 12:09 am
Skardu Road quality will be like Switzerland's highways DG FWO. 4 Tunnels are being constructed on Jaglote-Skardu Road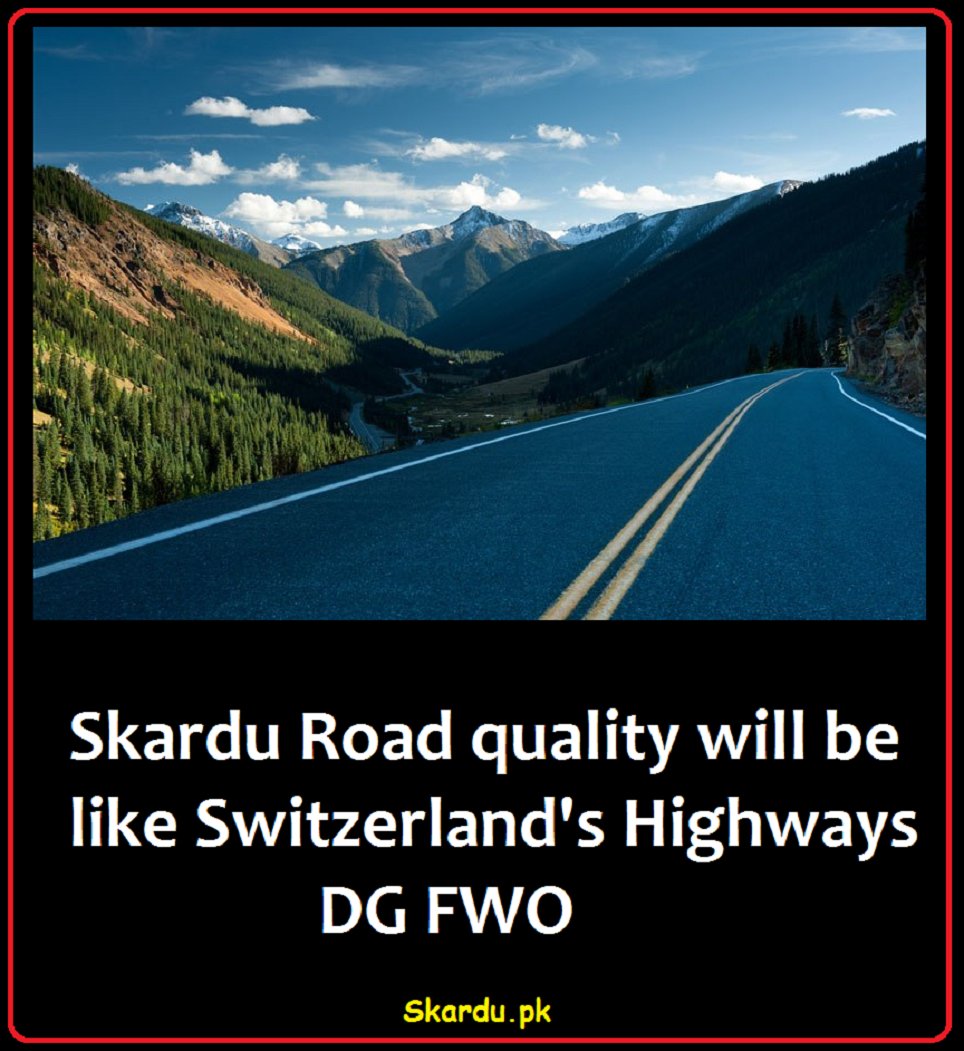 Mesmerising Ormara, Balochistan, Pakistan Snapchat: TravelPK Insta: DestinationPakistan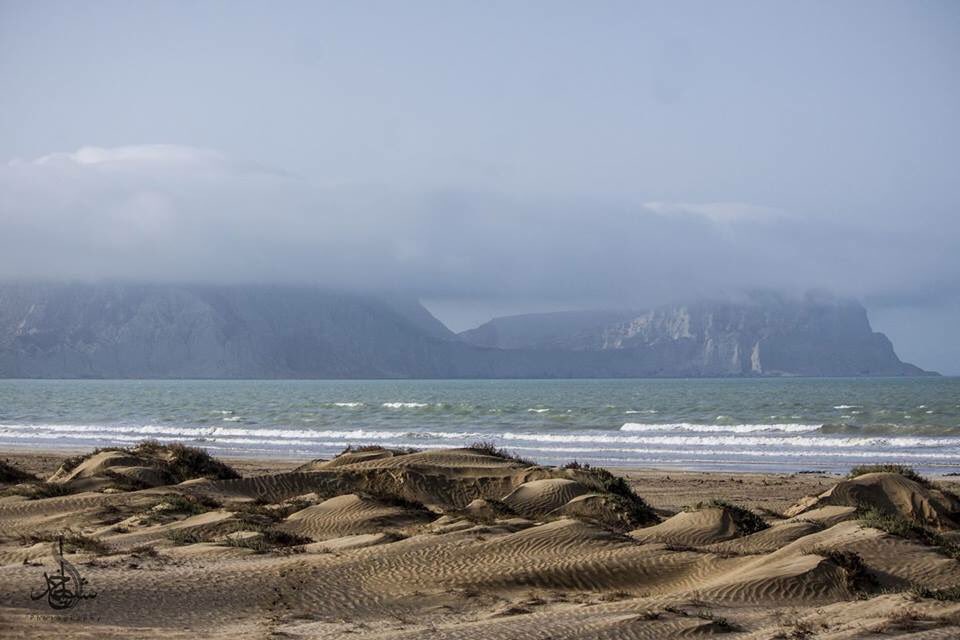 Club members on a visit to Katas Raj Temple complex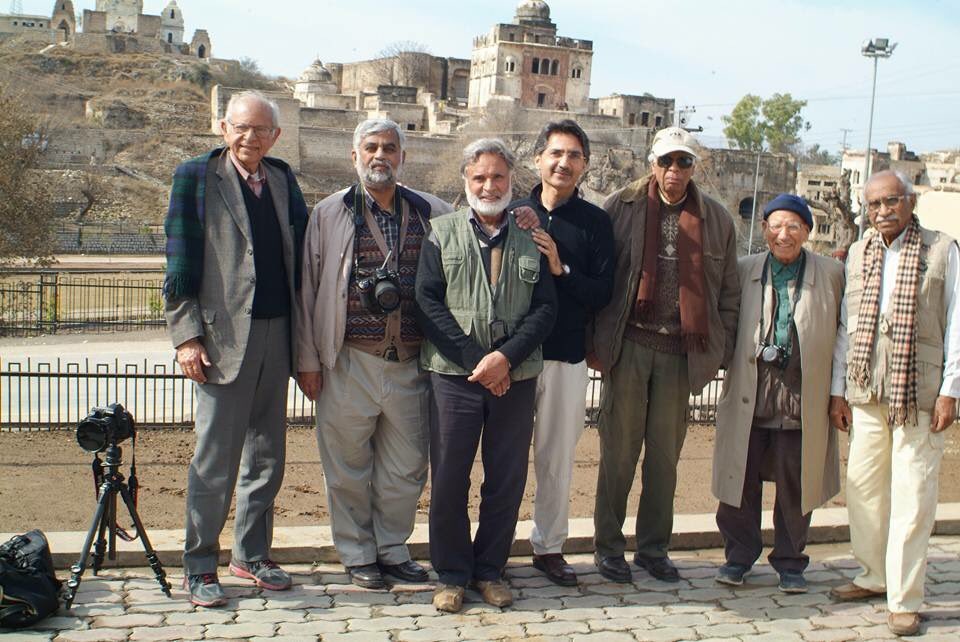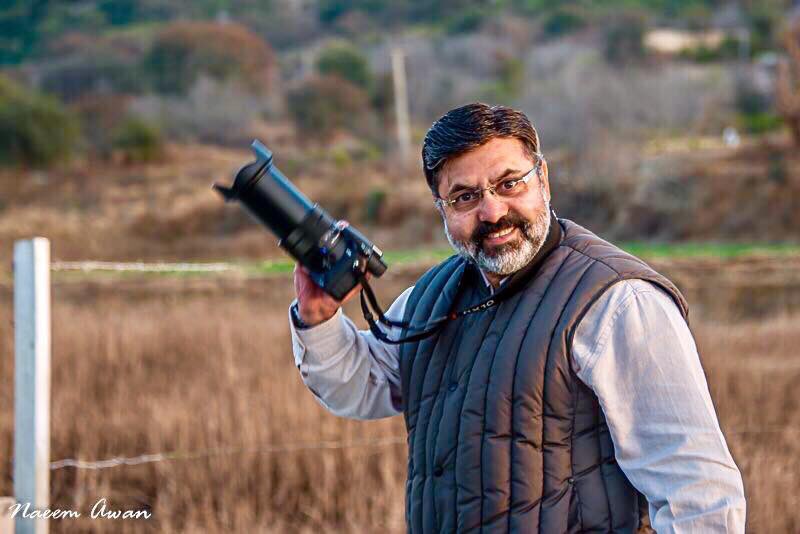 Beautiful sunset at Bashkargol, Kumrat Valley, KPK, #Pakistan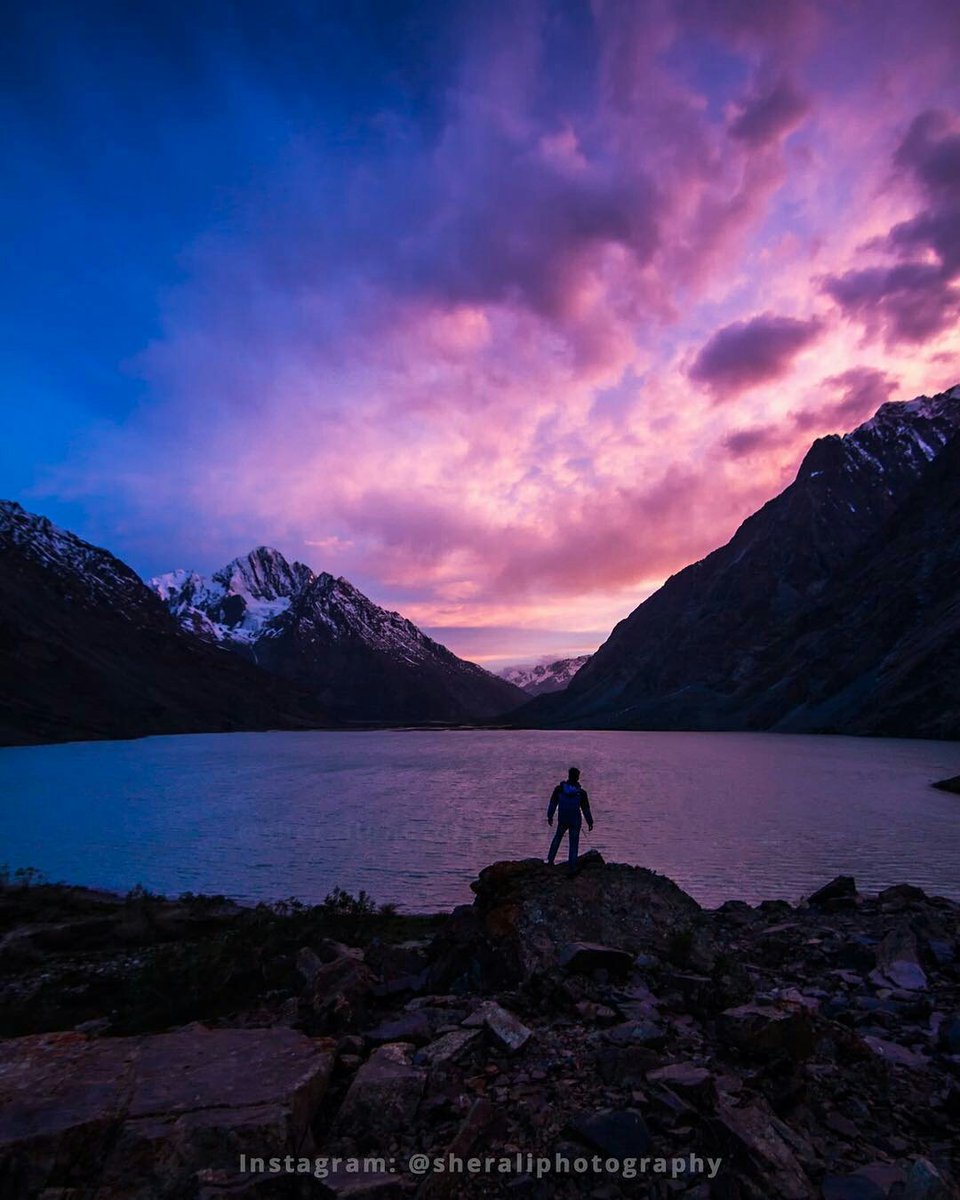 Little boy wearing Scout uniform from Hunza Sb sy Pahly Pakistan #Pakistanfirst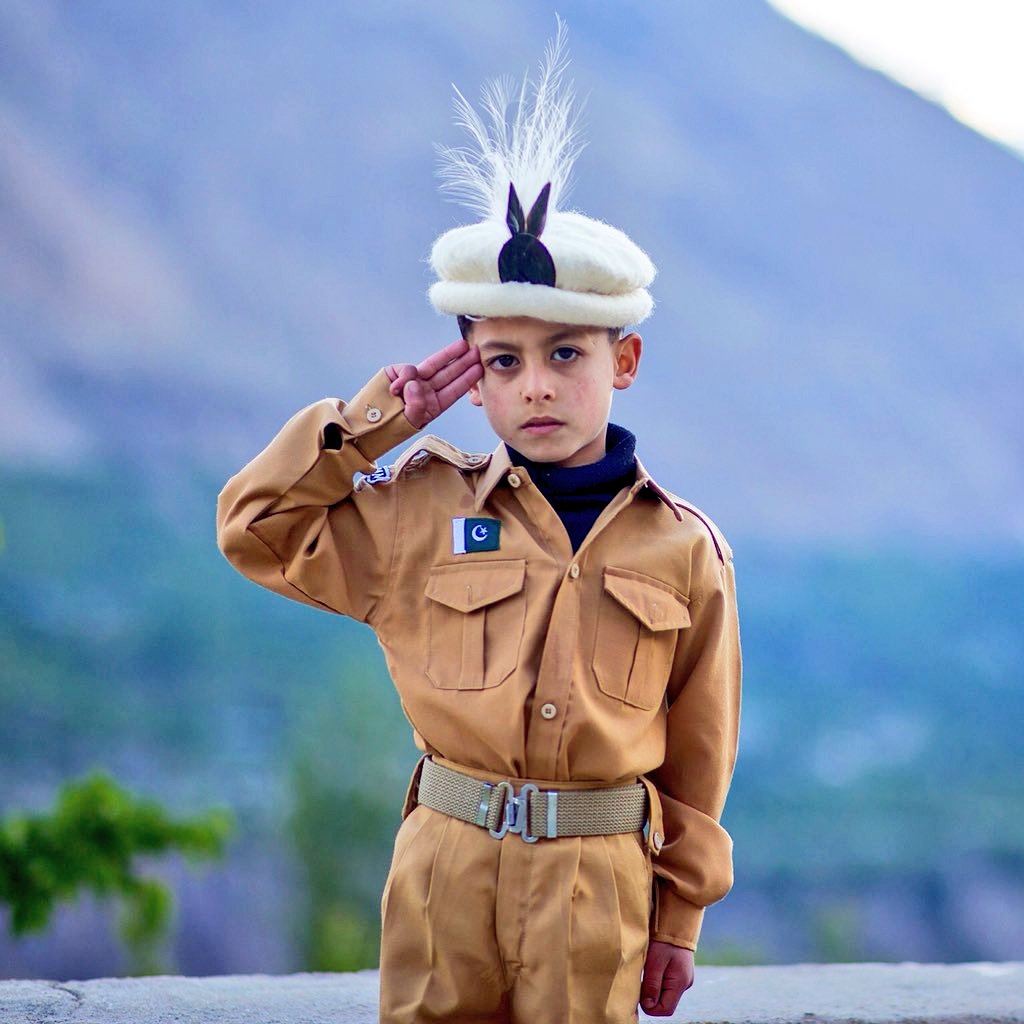 Pakistan Youth hostel, Bhurban, Murree #BeautifulPakistan With just annual fee of Rs. 500, you can become member and can stay in their hostels all over Pakistan on nominal rates..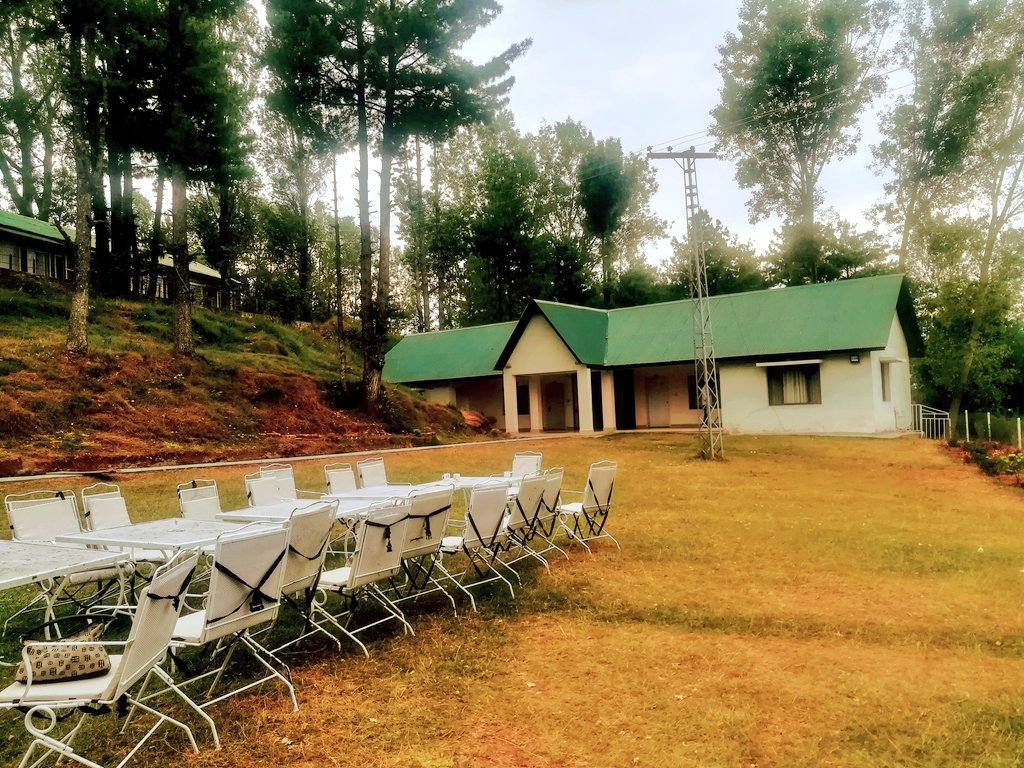 Have you ever planted a tree ? Quote ur answer , #LetsPlantATreeToday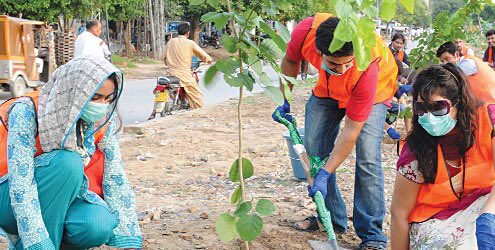 Princess of Hope! Location: Hingol National Park, Balochistan, Pakistan Snapchat: TravelPK Insta: DestinationPakistan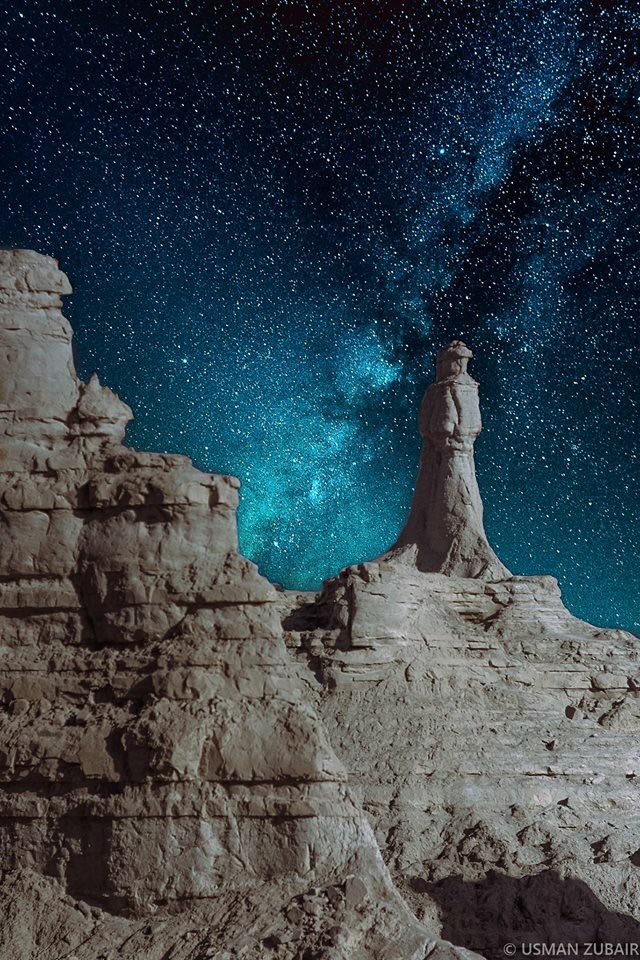 #Taobat is a lush green village in Neelum valley at the confluence of the Neelum River & Chhatri Nar. It is the last tourist resort in Azad Kashmir, at this point the Kishenganga River becomes the Neelum River.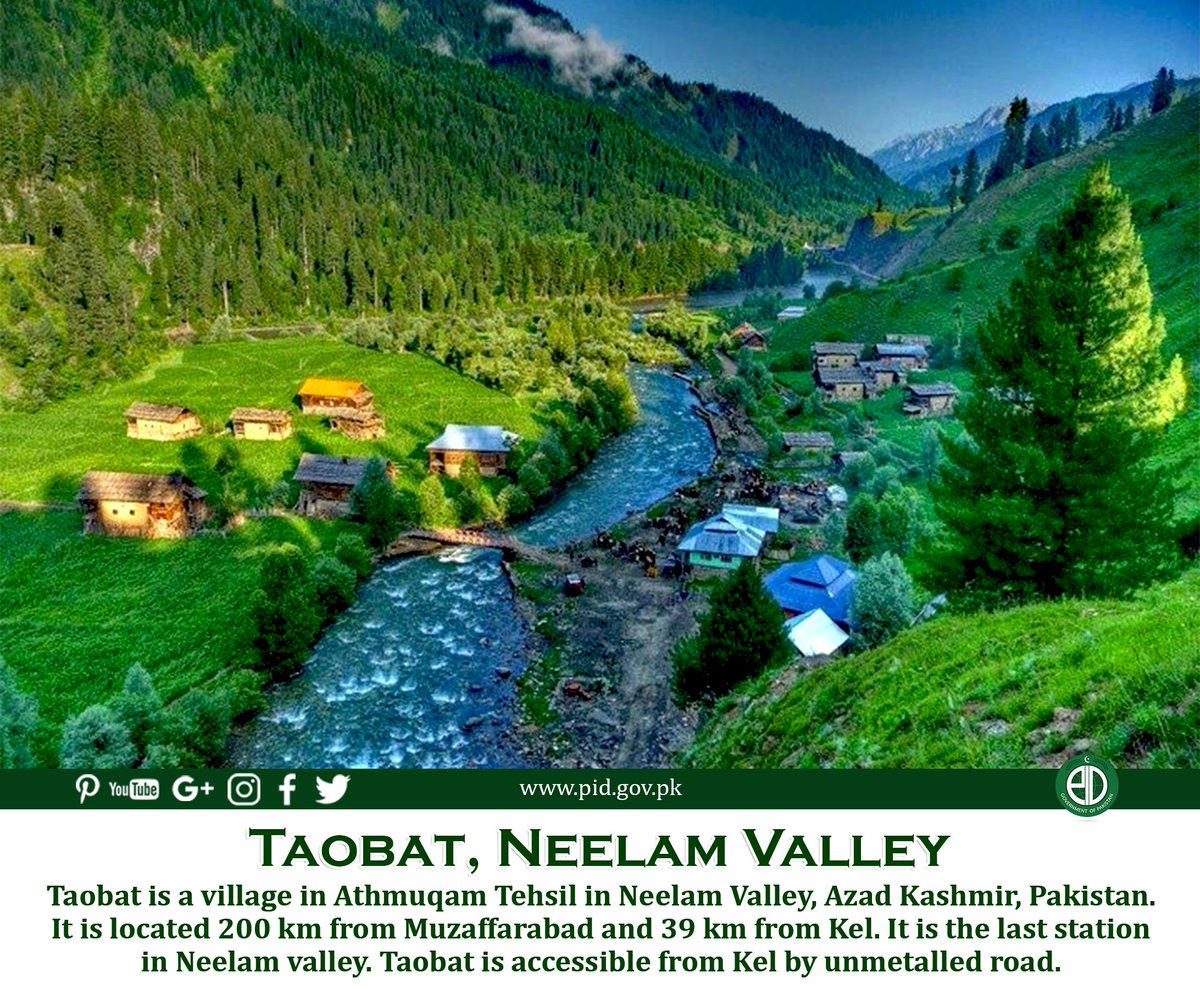 Join Islamabad Camera Club & let's share our passion for photography. We will also explore Pakistan.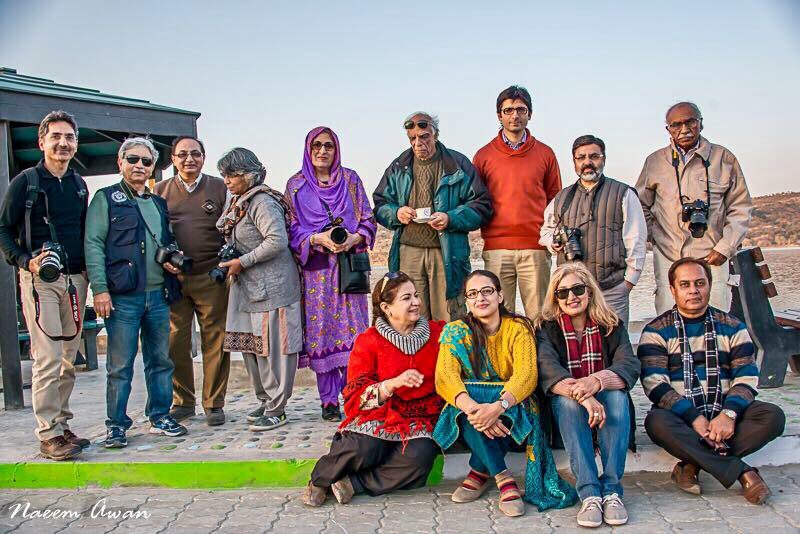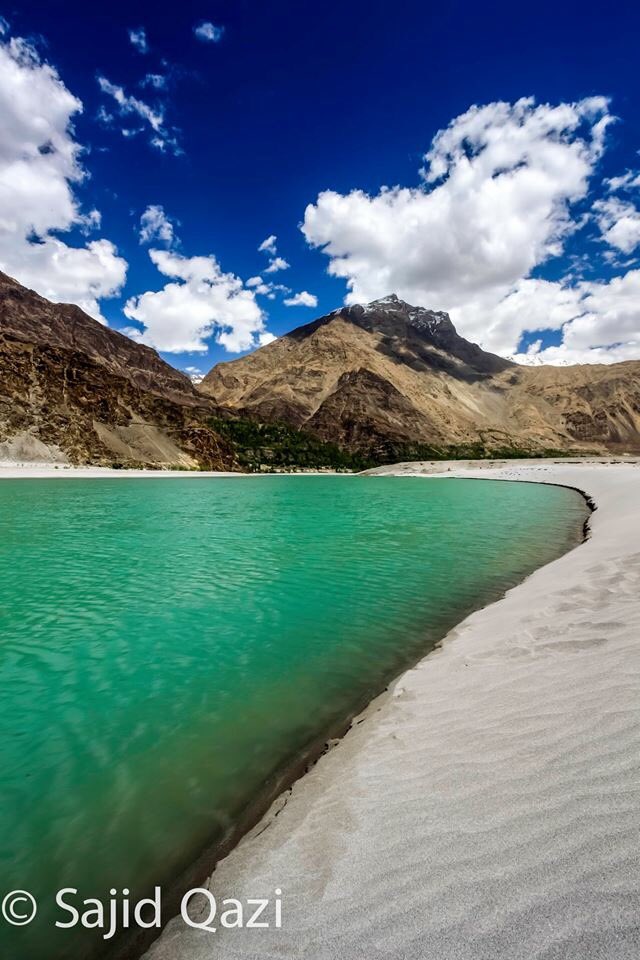 https://twitter.com/pakistaninpics?lang=en
Posted:
Wed Jul 04, 2018 11:11 pm
You Can Find Joy Everywhere If You Only Look Close Enough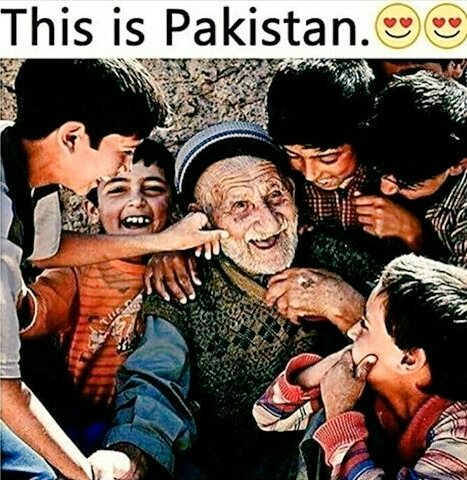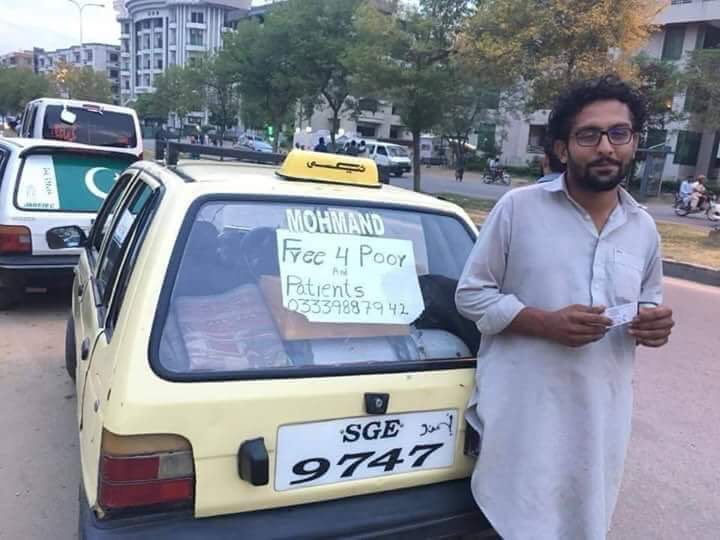 Interesting perspective: Noor Mahal Bahawalpur PC: Azhar Hafeez @mahphotography7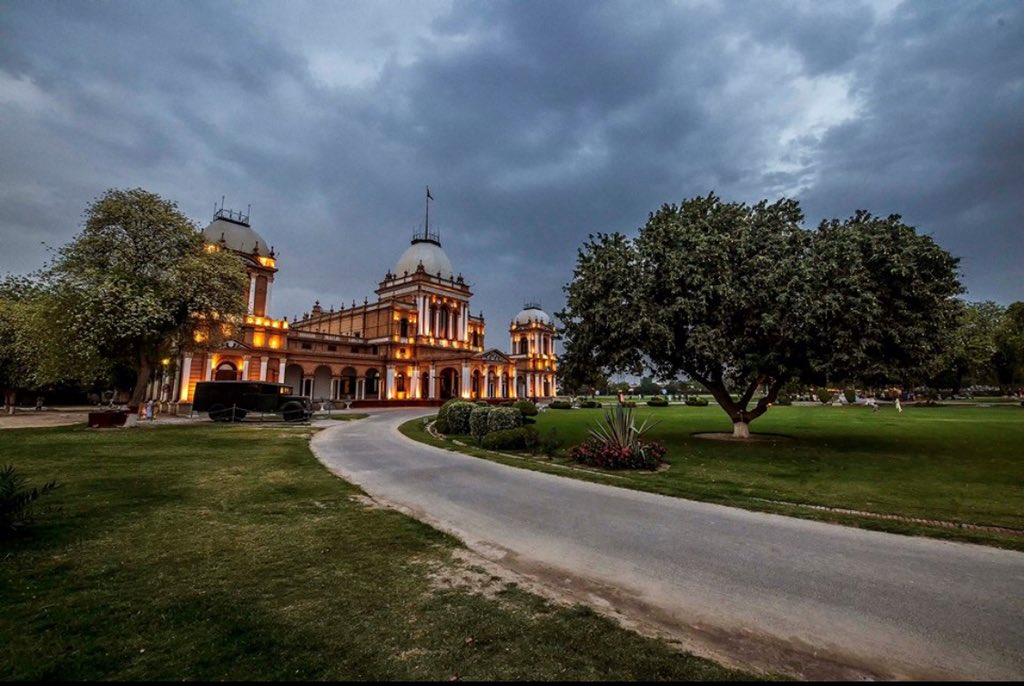 Jahaz Banda Meadows, Upper Dir, KPK,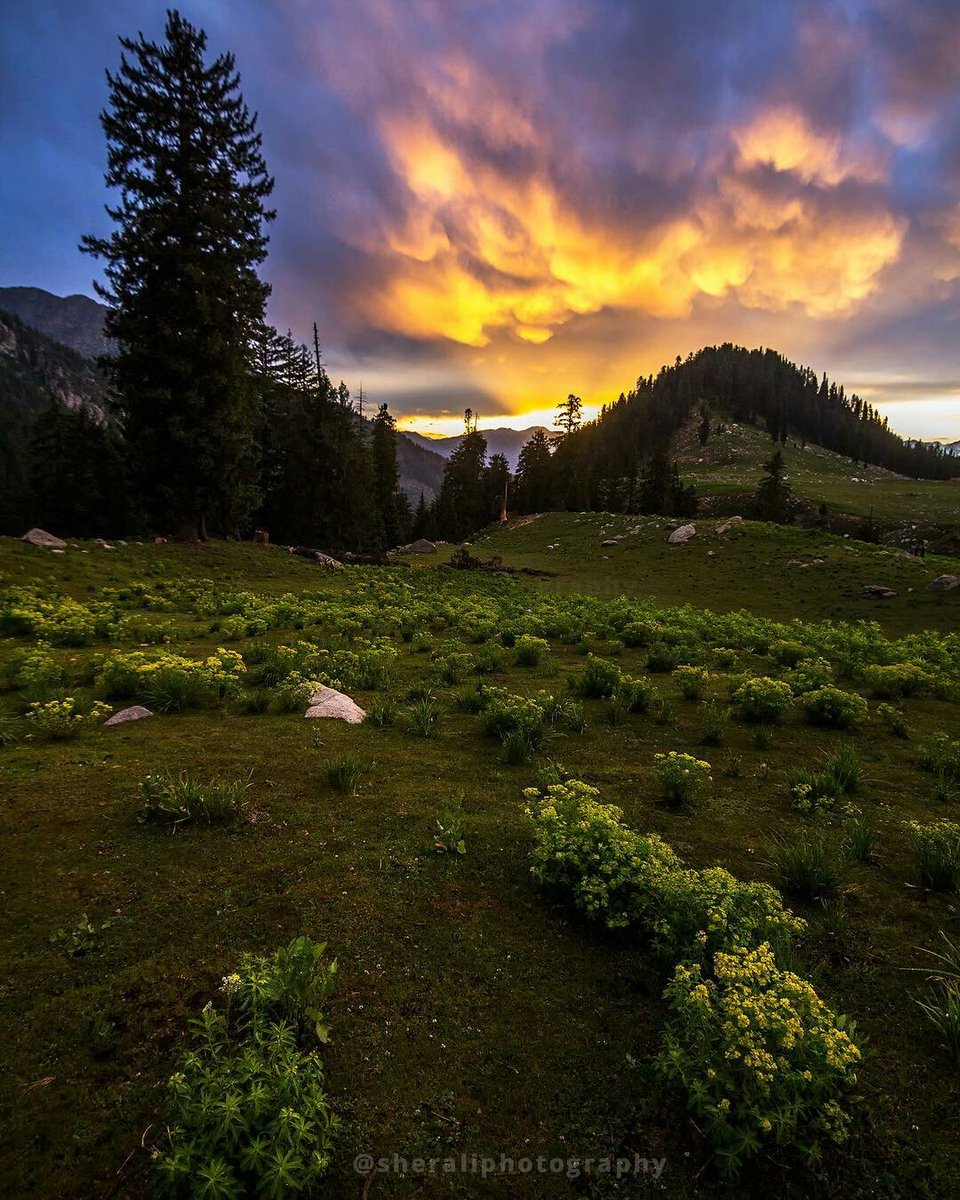 Sunrise of Indus river. — S.M.Bukhari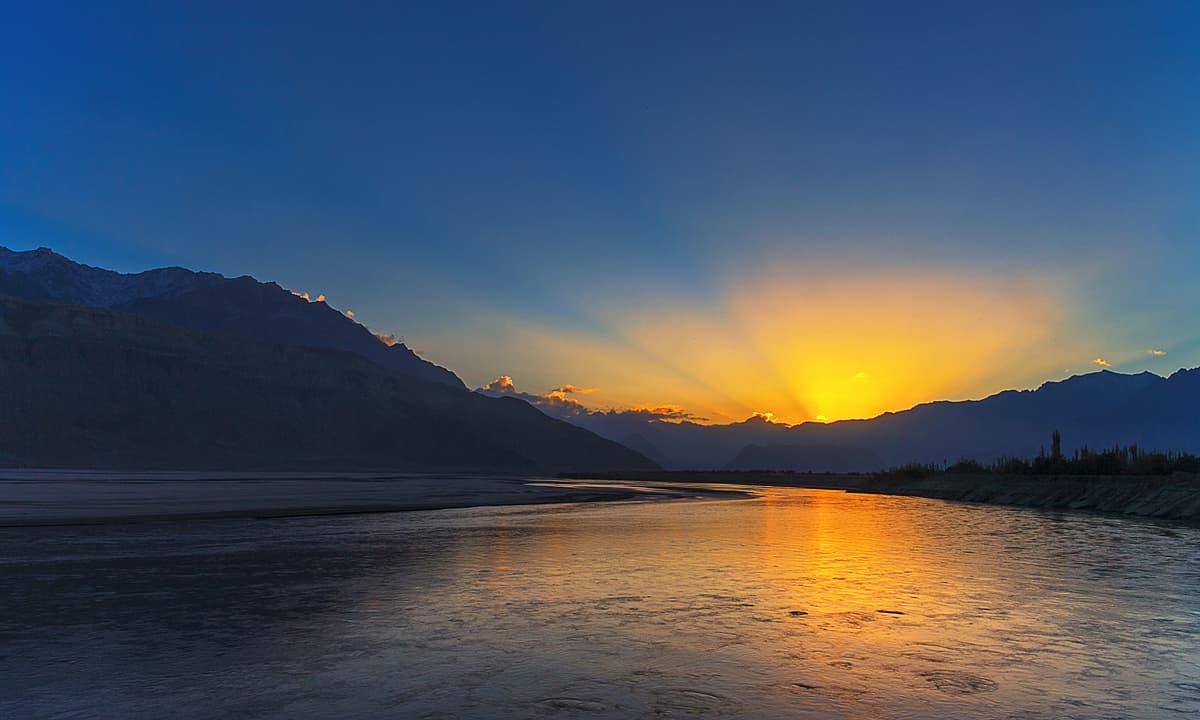 Shandur Polo Festival 2018 will start from July 7 at the world highest Polo Ground in Chitral. Annually, thousands of visitors from the world come to watch popular sport. KP Tourism Department will also arrange transport service from #Chitral to #Shandur to facilitate visitors.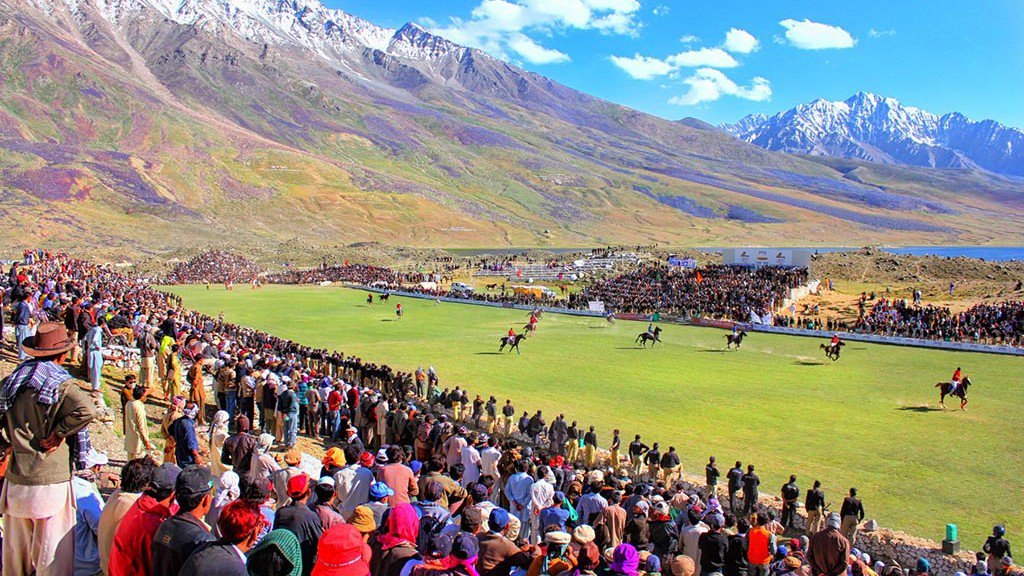 Queen of #Karakorram #LailaPeak #HusheValley #GilgitBaltistan #VisktPakistan @Pakistaninpics @CNNTravel @BBC_Travel #TravelToPakistan
Aerial view of Satrangi Lake, Naltar Valley, Gilgit Baltistan, Pakistan Snapchat: TravelPK Insta: DestinationPakistan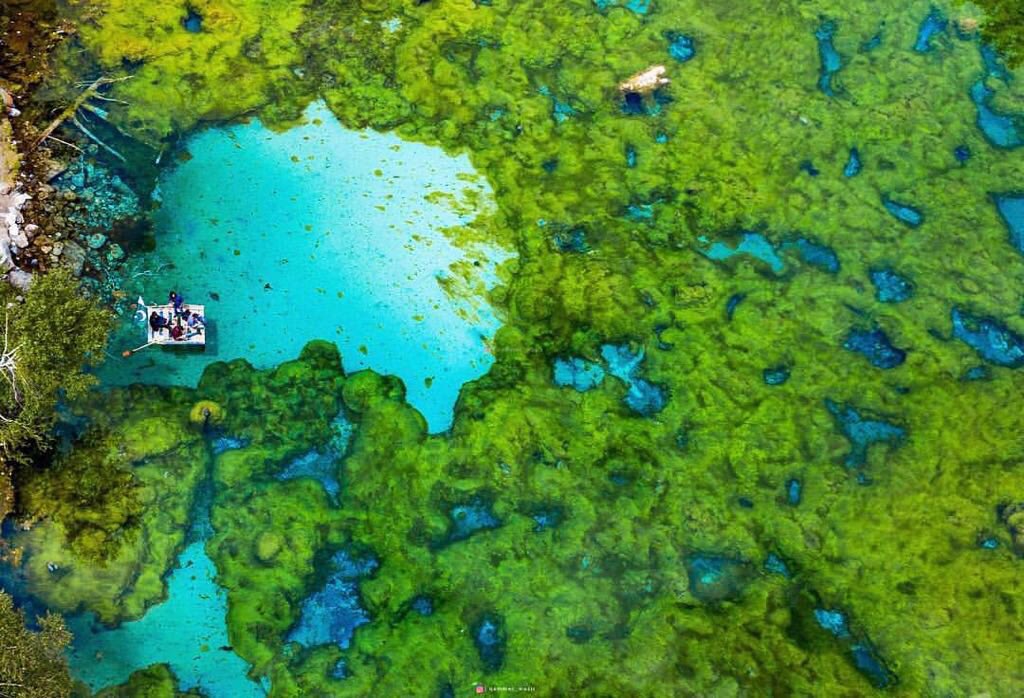 On this day in 1953, first ascent of Nanga Parbat (8125 m) by Austrian climber Hermann Buhl, a member of a German-Austrian team.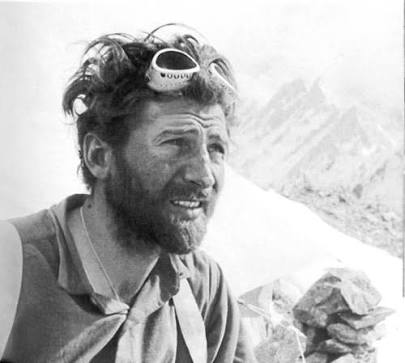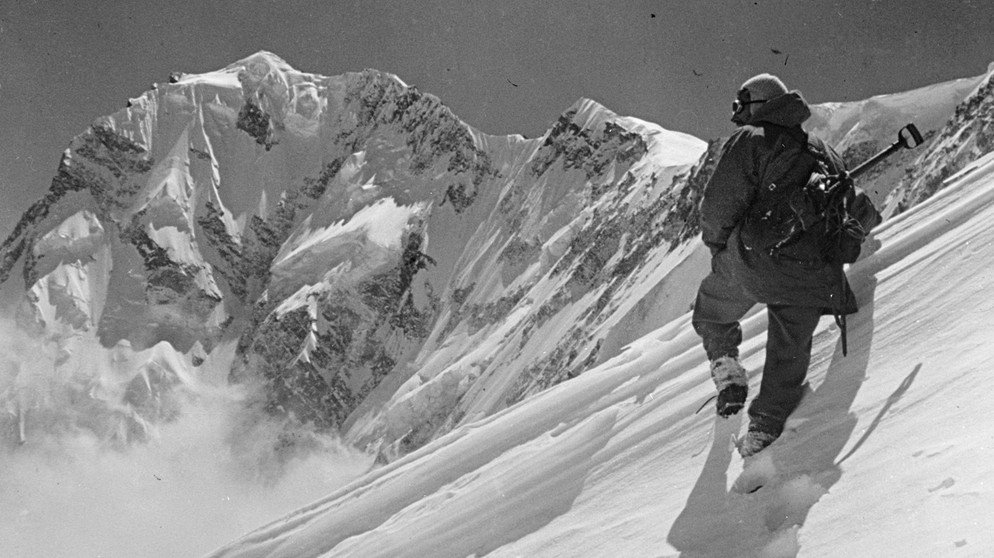 Sindh , By : Syed M rafiq & Hope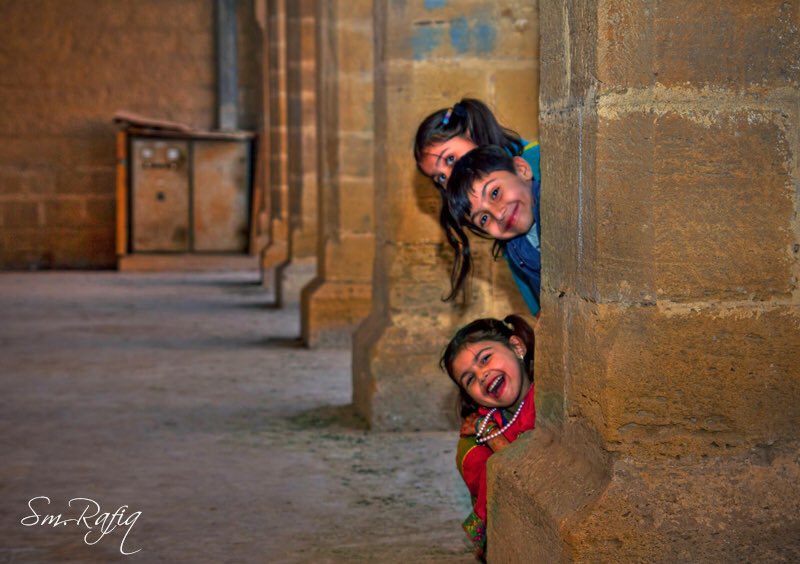 Finches! one of the most caged birds around the world. I never understood how a human who claims to love birds and then puts one in a cage. If only they go & see how happy they are in out there in wilderness! #BeautifulPakistan is blessed with approximately 15 types of finches.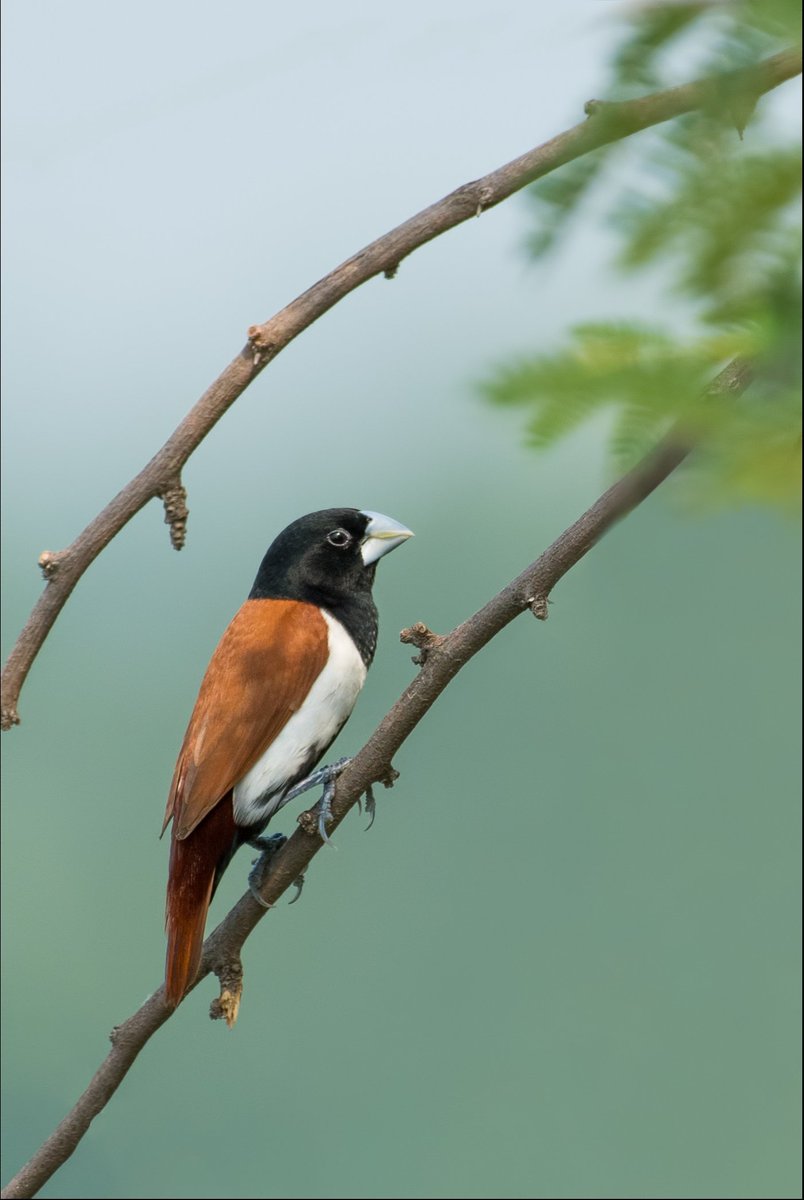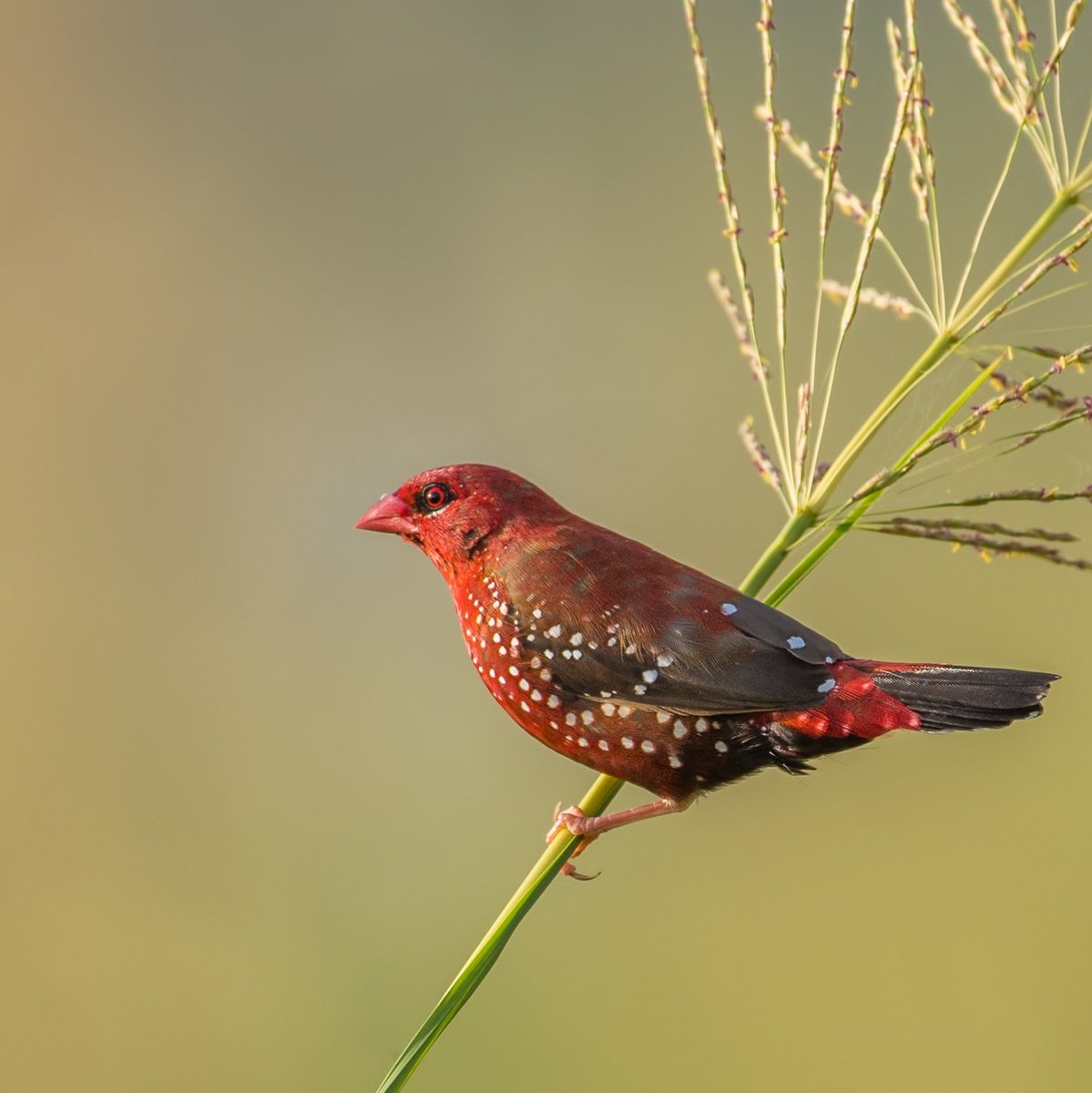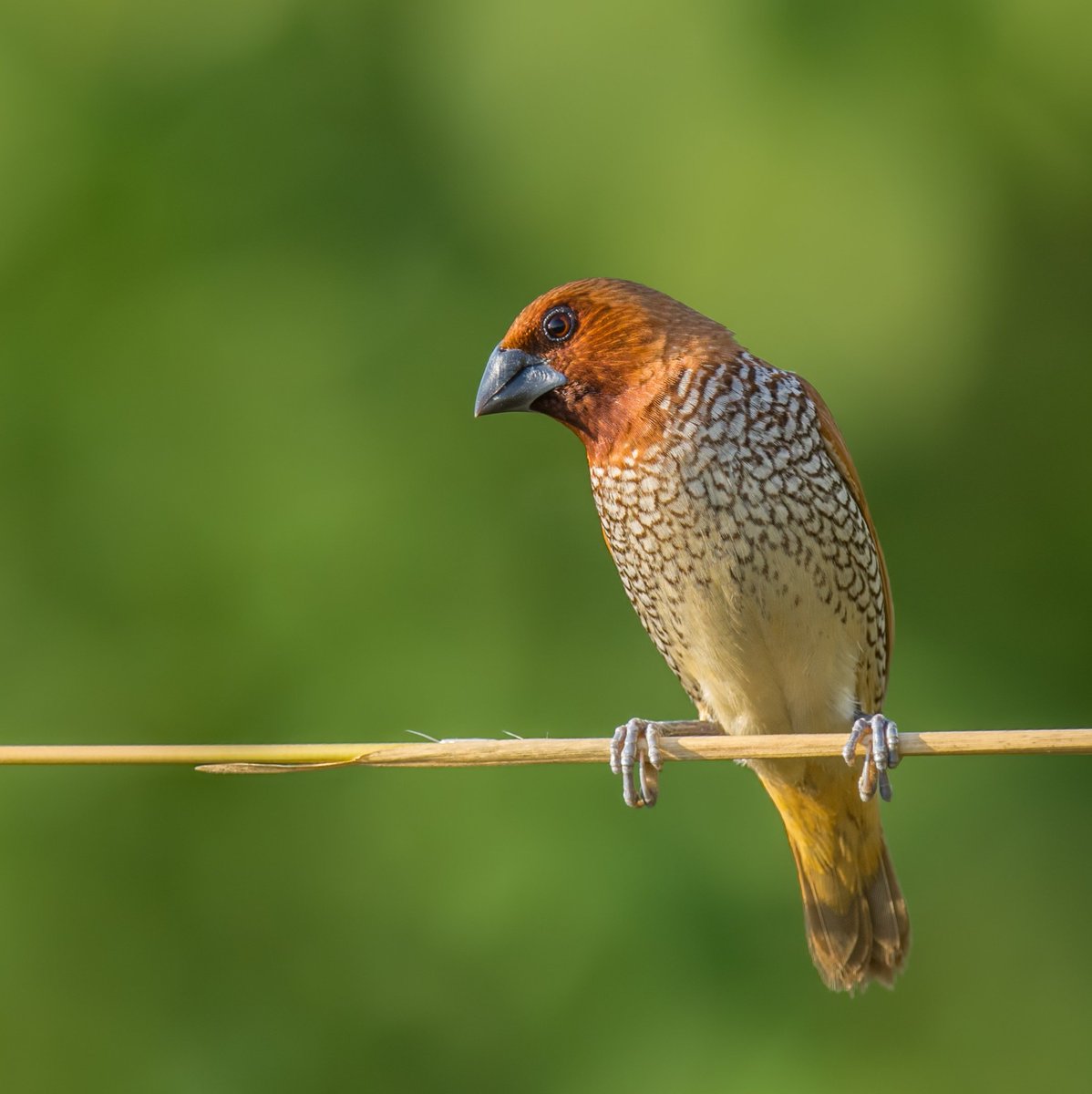 | | | |
| --- | --- | --- |
| | Page 12 of 15 | [ 221 posts ] |
Who is online
Users browsing this forum: No registered users and 2 guests