On a more realistic note, that pilot is lucky to be alive considering what he was just up to. People don't appreciate being bombed unexpectedly. Let's hope both sides moderate their actions. The open claim of responsibility by JeM for the attack in IOK is a more serious challenge to Khan than Modi. He has to crack down on them without starting a civil war.
Uh huh.
Tell us, was that before or after the locals beat the shit out of him ?
Oh and just as an FYI, public displays of prisoners...............
are against the Geneva Conventions.
So congratulations on breaking the civilized rules on the first day.

It is pretty obvious there are large parts of Pakistan the government has absolutely zero
control over. Hopefully your nuke depots aren't some of them.
BartSimpson wrote:
DrCaleb wrote:
What could go wrong?

Pakistan should have asked themselves this question before they enabled the attack in Mumbai a few years ago and now this latest terror attack in India.
I am not a fan of either country but will note that the onus of responsibility for harboring terrorists (or at least turning a blind eye to them) is on Pakistan.
Just like the USA (under Obama no less) went into Pakistan to kill Osama bin Laden then India likewise has a right and even an obligation to their people to destroy terrorists who use Pakistan as a safe harbor.
For anybody who is interested in the real deal. The pulwama attack was either an inside job or part of the local Kashmiri insurgency. Kashmir the most militarized place on the planet. Inside job because its like saying an ordinary joe loaded up 300kgs of RDX from west bank and drove all the way to downtown Tel Aviv unchecked and then hit a bus travelling in the middle of a big military convoy. If you can believe that is possible. Remember this is an election year in India and the ruling party BJP suffered massive defeat in the recent local electuions and most probably will also face the same fate in the General elections in the next two months, so just like Obama needed a fake encounter of OBL, PM Modi also needed something to fight the election on.
Also if we go for the not an inside job theory. This cannot be classified as a terrorist attack, the target was purely military with 0 civilian loss carried out by the native insurgents. The Indian Army has been brutally cracking down on the native population and the local population is up to their tits with the Indian Army and want independence. The alleged bomber according to his parents was a normal kid until stopped at a checkpoint and just for shits and giggles insulted and humiliated by the Indian army and made to rub his nose in the dirt by them. And according to them he was never the same again.
Instantly after the attack, without proof without any claims by the so called Jaish-e-mohd the alleged terrorist group save for video not shot in Kashmir displaying american weaponry overdubbed in a thick Indian accent not even attempting to lip sync the audio. India held Pakistan responsible for the attack. And then went on a blood lust and war hysteria.
Responding to this our PM sent out a clear message saying if you have any actionable proof that this attack was carried out by someone on this side of the border we will take swift action against them, we want peace,we invite India to come at the peace table, all subjects are open to discussion and lets sort this out BUT if India tries to attempt any misadventures we will not think about retaliating we will retaliate.
So on early hours of Tuesday morning a three pronged attack was launched against Pakistan. One IAF group tried to cross over from Lahore but PAF was already flying CAP missions and intercepted them and they turned back before crossing over. The second IAF group tried to cross over from Sialkot sector but another CAP mission also denied them entry. A third and heavy group was detected on its way over trying to cross the LOC near Muzzafagard sector, A third CAP was scrambled and in the air, but by the time the IAF jets has just skipped over the LOC but when they realize a PAF group was enroute to intercept them they dropped their payload, which hit nothing but a uninhabited mountainside creating a few craters. did a 180 and ran back into Indian Airspace. Jaba Balakot the region where the payload was dropped is less than 10kms from the border
https://www.google.com/maps/place/Jaba, ... d73.317812
Pictures of the mountain side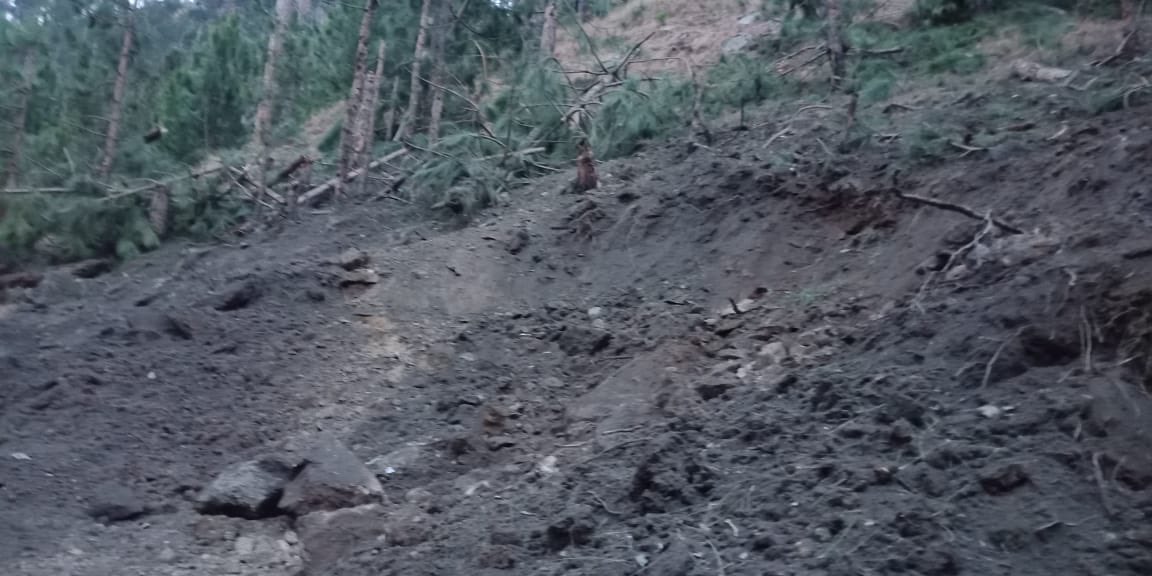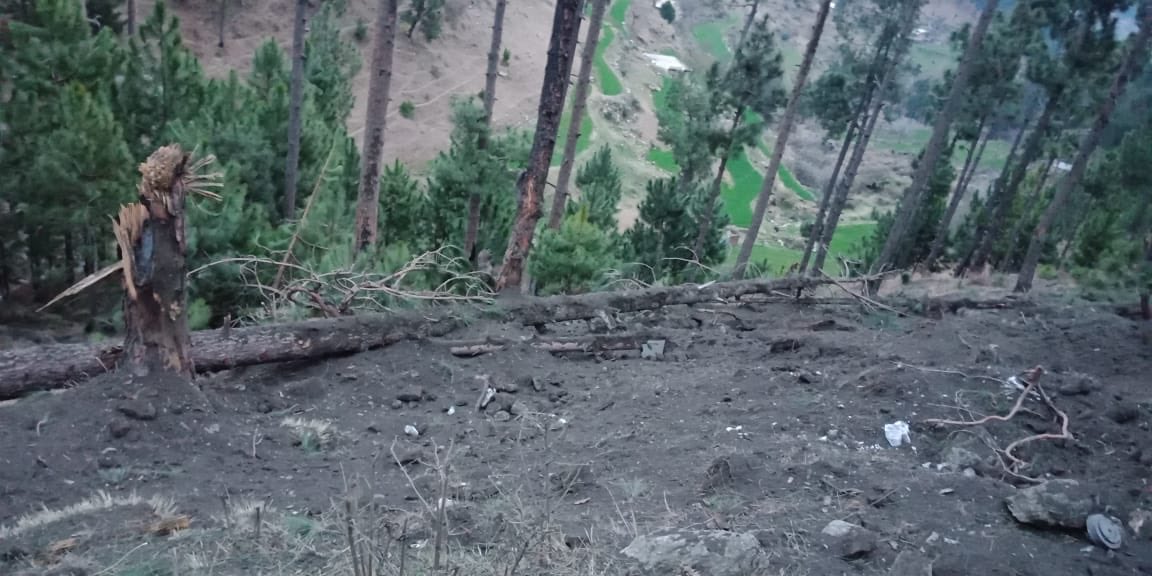 Later on TV crews also reached the place. The entire IAF intrusion in Pakistani airspace did not last more than a few minutes.
India claims it hit a "terrorist camp and killed 300 people" but has yet to show a single shred of evidence for that, save for a video on Indian media which later turned out to be a sequence from the video game Arma 2
Today morning, in broad daylight while staying in Pakistani air space, our fighter painted and locked on to Indian military targets but later just fired close to them, a virtual shot across the bow if you will. To let them know we can hit you back if we choose to.
Then they sent in the IAF which once again crossed into Pakistani Airspace, were engaged by PAF and shot down. But the downed pilot is being treated well.
Pakistan has absolutely NO NEED to do stupid shit like the pulwama attack specially at a time like this when were are telling world we are open for business, we want to increase tourism, attract foreign investment, bettering diplomatic ties world over and specially on the day when the Saudi Prince was arriving on a historic visit and signing deals worth $40 billion in a first phase of investment.
They person India said that was the mastermind of the attack has been dead and buried for the last 10 years he was killed in the well know Lal Masjid attack.
Pakistan has suffered the most at the hands of terrorists. After a long 3 year intense military operation named Zarb-e-Azb we finally rid our self of this scurge brought on by joining US's war on terror. Why would we invite them back.
And India itself is involved in cross border terrorism against Pakistan. Watch the interview of captured Indian spy Kulbushan Yadav travelling into Balouchistan from Iran on a fake passport.