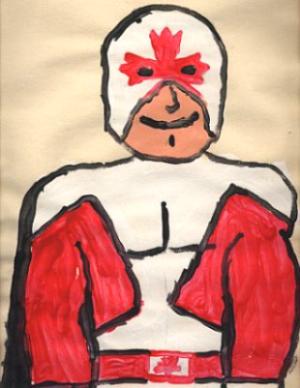 From:
DonnaWho
Added:
Jul 07 2006
Full Size:
300 x 388
Hits:
1556
Only Members can rate this Picture!
You can Register Here
Description:
This was painted by my son who is 13. He has Autism, and he doesn't draw the pictures, but with a little help he loves to paint them! Captain Canuck is his All Canadian Hero!
kizi free games online on kizi.link
All logos and trademarks in this site are property of their respective owner.
The comments are property of their posters, all the rest © 2018 by Canadaka.net