400 Tactical Helicopter Squadron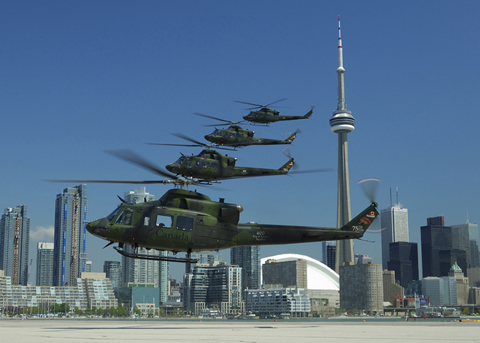 From:
Hyack
Added:
Jul 26 2007
Full Size:
480 x 343
Hits:
5409
Only Members can rate this Picture!
You can Register Here
Description:
400 Tactical Helicopter Squadron, Canada's oldest Air Force squadron, officially kicked-off its 75th anniversary with a fly-past of the Toronto waterfront recently. The five Griffon Helicopter Formation, commanded by LCol Edward Karpetz, invited several photojournalists on-board as a way to promote the squadron in the local area.
All logos and trademarks in this site are property of their respective owner.
The comments are property of their posters, all the rest © 2019 by Canadaka.net