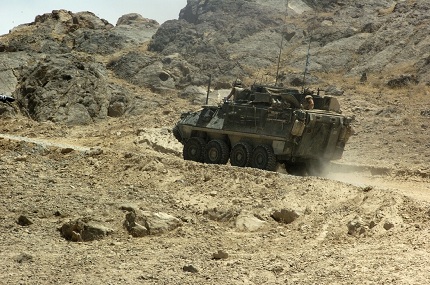 From:
Hyack
Added:
Sep 05 2007
Full Size:
430 x 285
Hits:
6761
Only Members can rate this Picture!
You can Register Here
Description:
A Bison Armoured Vehicle climbs a hill at Forward Operating Base Ma'Sum Ghar. Elements of Joint Task Force Afghanistan (JTF-Afg) including sections from the 2nd Battalion Royal Canadian Regiment Battle Group call FOB Ma'Sum Ghar home and conduct daily operations from this location.
All logos and trademarks in this site are property of their respective owner.
The comments are property of their posters, all the rest © 2019 by Canadaka.net