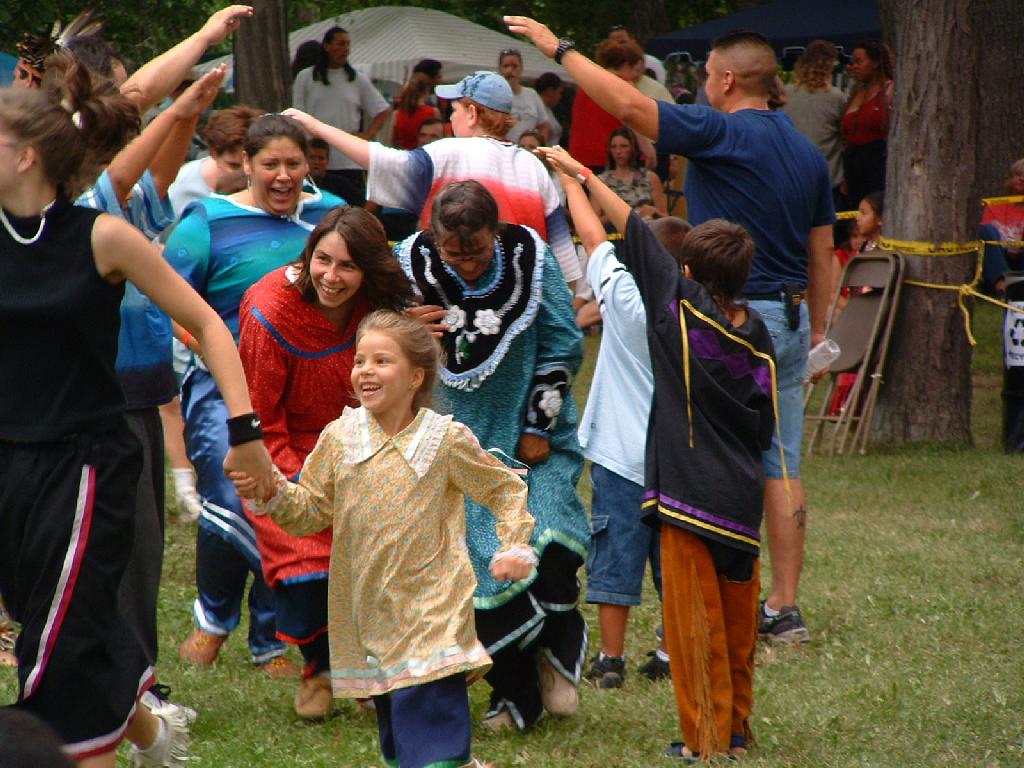 From:
figfarmer
Added:
Aug 10 2003
Full Size:
1024 x 768
View Full Image
Hits:
2053
Only Members can rate this Picture!
You can Register Here
Description:
This is the Duck Dance at the Tyendinaga Pow Wow on August 9th, 2003. It's something like Musical Chairs in that the ducks(girls) dance backwards and the hunters(guys) dance forwards until the music changes, then the guys make arches and the gals have to try to get under them. Sometimes the ducks get caught.
Warning: MagpieRSS: Failed to parse RSS file. (Mismatched tag at line 1, column 70) in D:\Hosted Sites\canadaka.net\www\includes\rss_fetch\rss_fetch.inc on line 238 Warning: Invalid argument supplied for foreach() in D:\Hosted Sites\canadaka.net\www\themes\text_ads.php on line 21
All logos and trademarks in this site are property of their respective owner.
The comments are property of their posters, all the rest © 2020 by Canadaka.net