All right. These are in no real order...
Myself and Jake. On the end of the paddle are a pair of shorts we found in the river, from a distant past.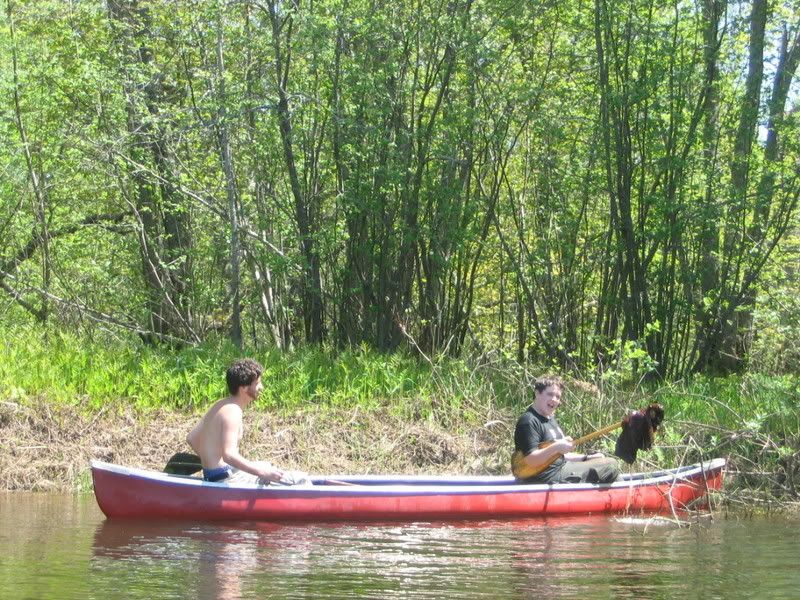 More train bridge.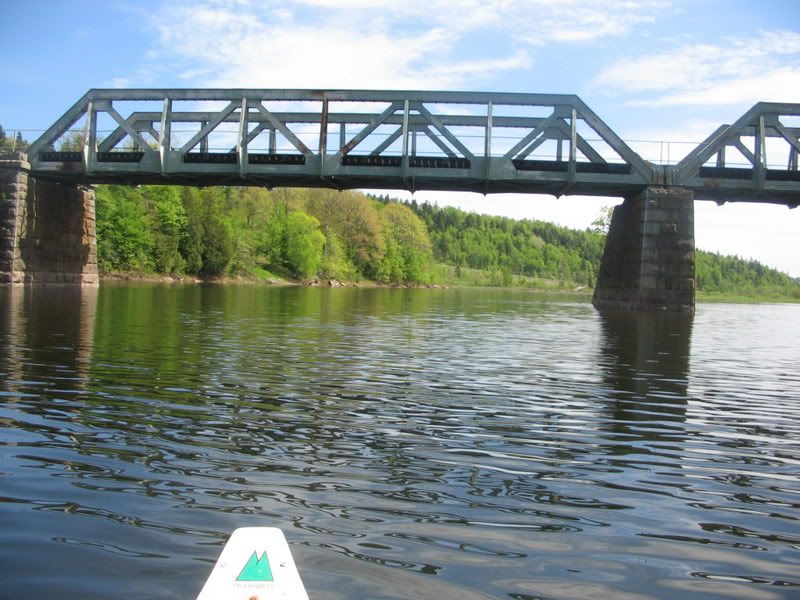 Jake went swimming, in all his clothes...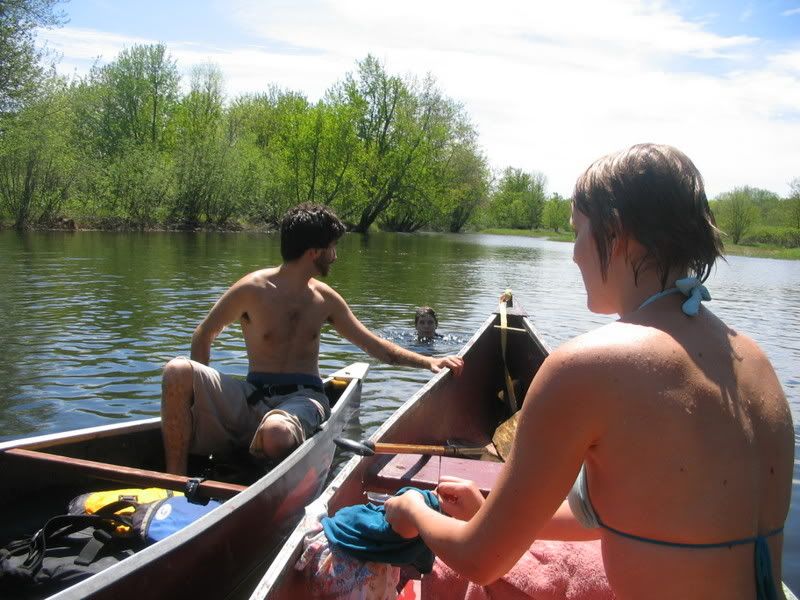 Jake getting back in the canoe was rough...
Danielle in the water.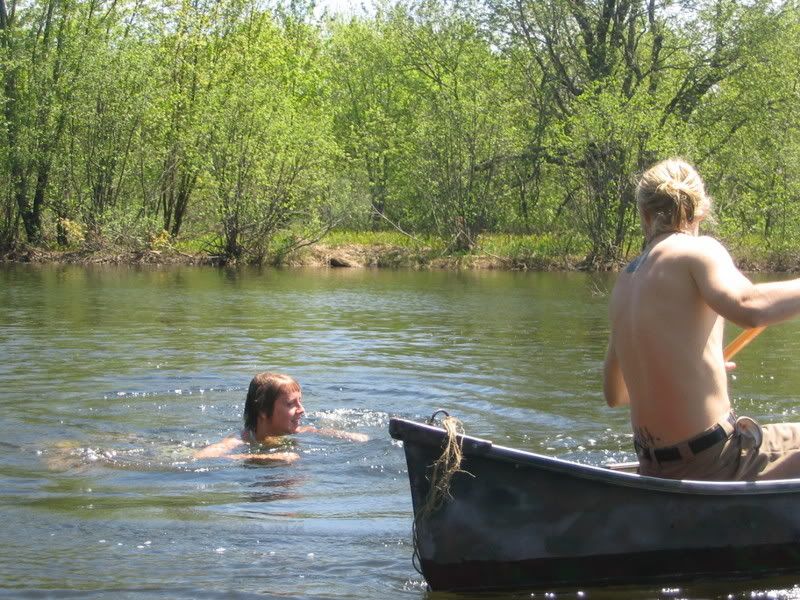 Over Jake's shoulder.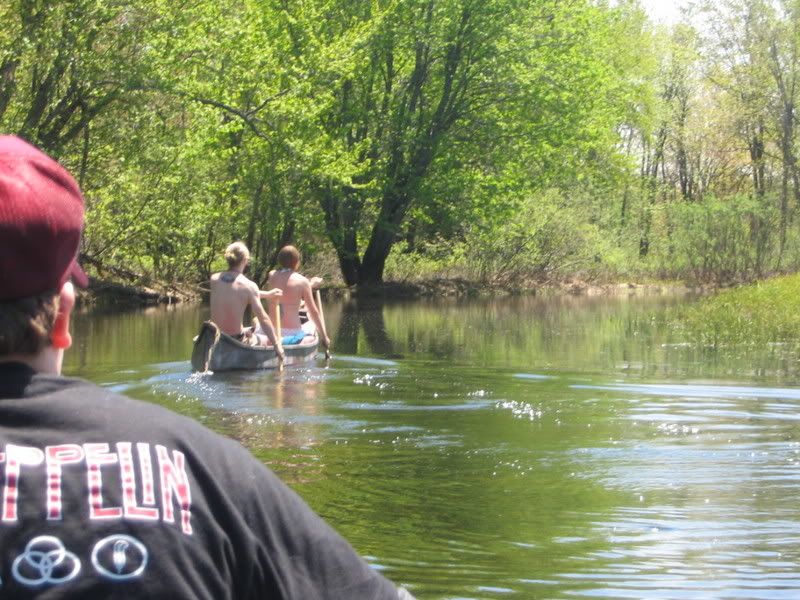 Steering action.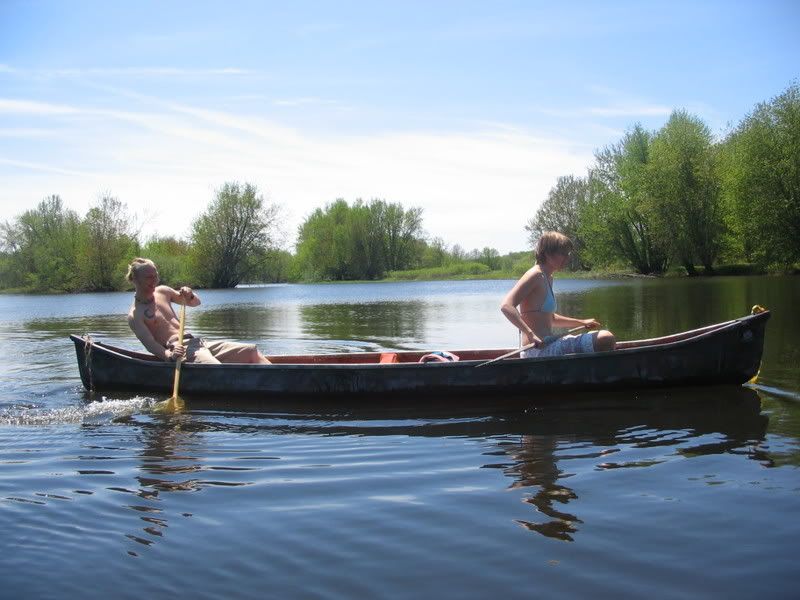 Taken by Jake.
Danielle on the rope.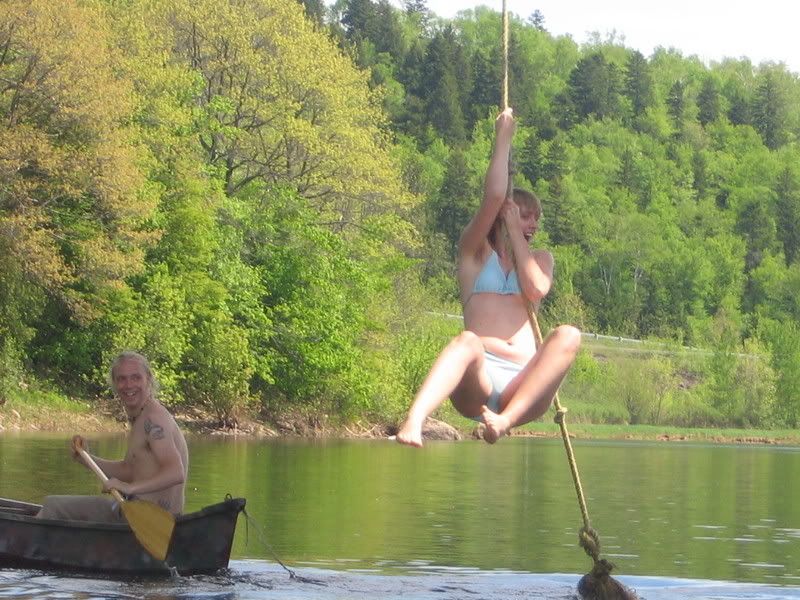 These are in a series...it wouldn't swing for me.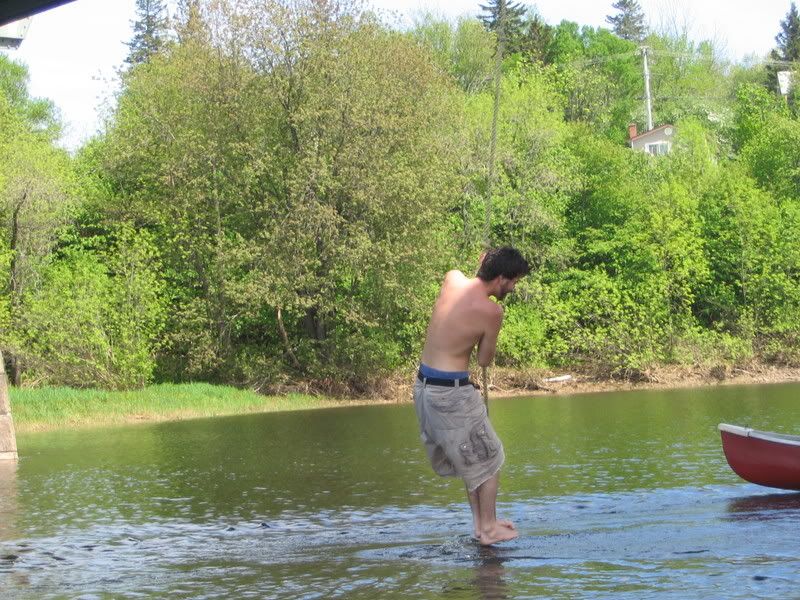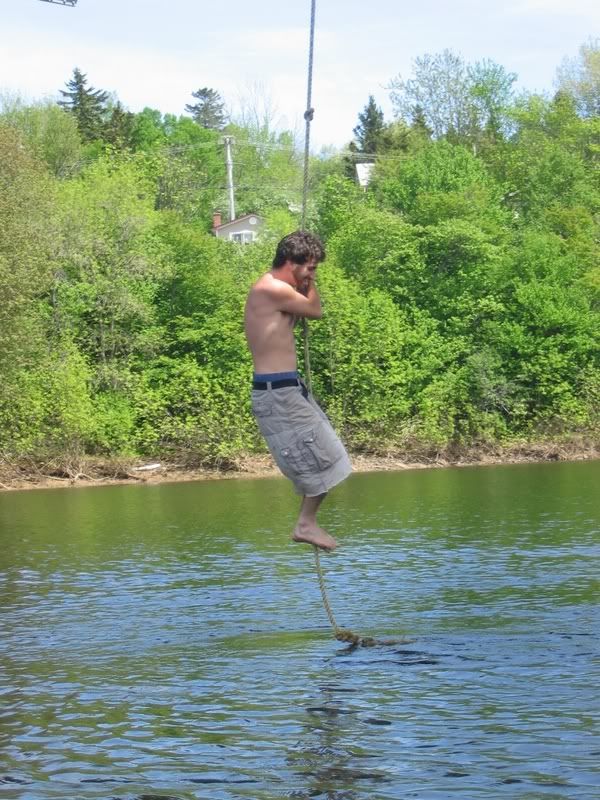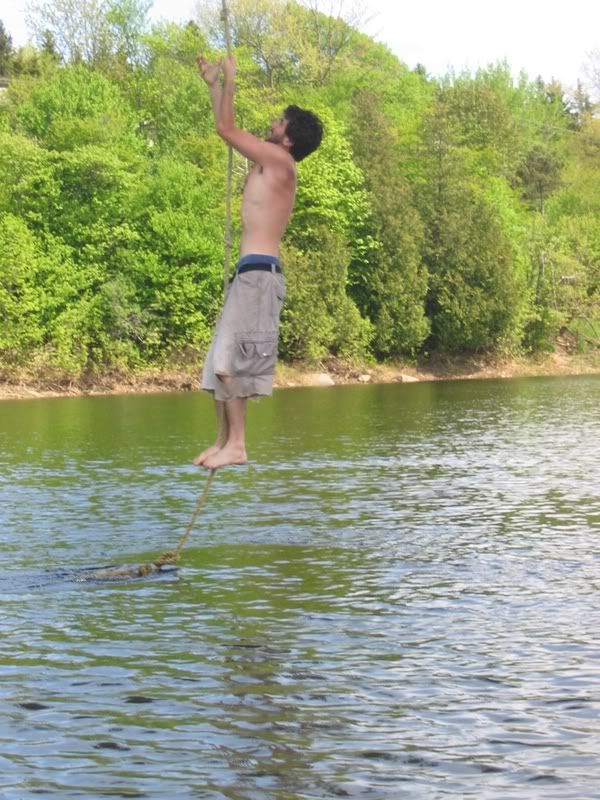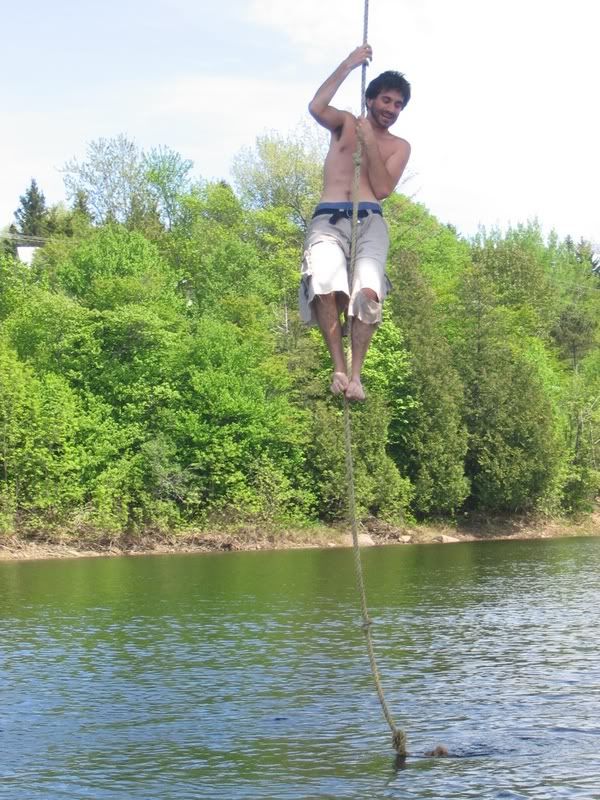 Now, the evening. Jesse and I give what for to the ceder.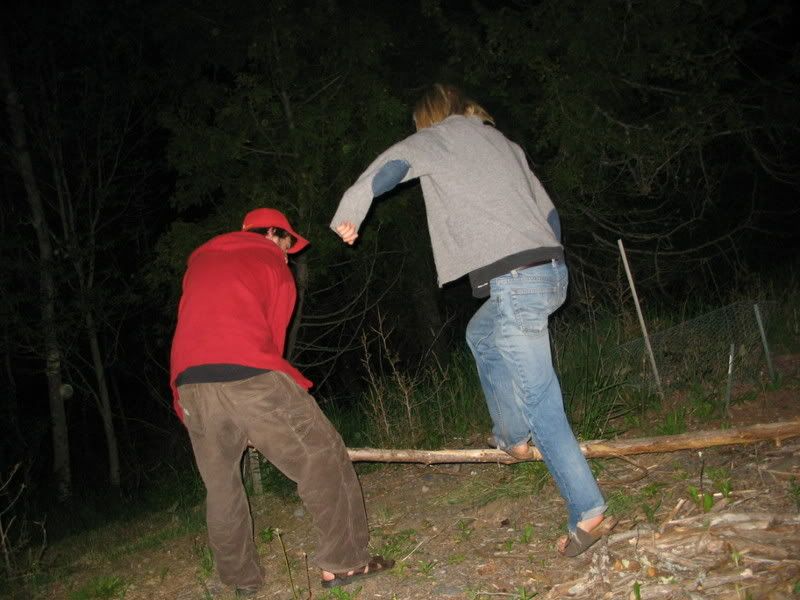 I caught a frog and named him Frankie.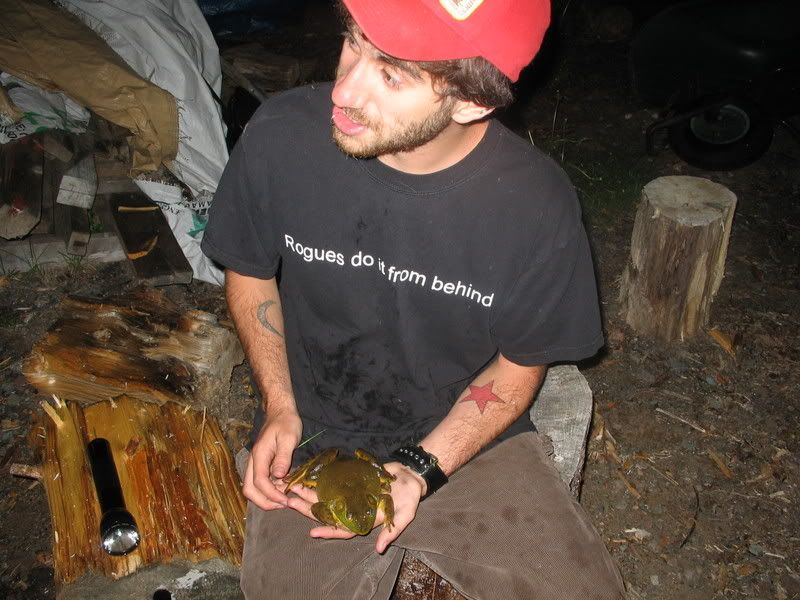 It was a good day out on the river. Really hot, got myself a good sunburn. Tomorrow I think I'm going camping. Swank.